18 Reasons 2020 Didn't Suck Lemons and 5 Ways It Did, Plus a Juicy Lemon Bar Recipe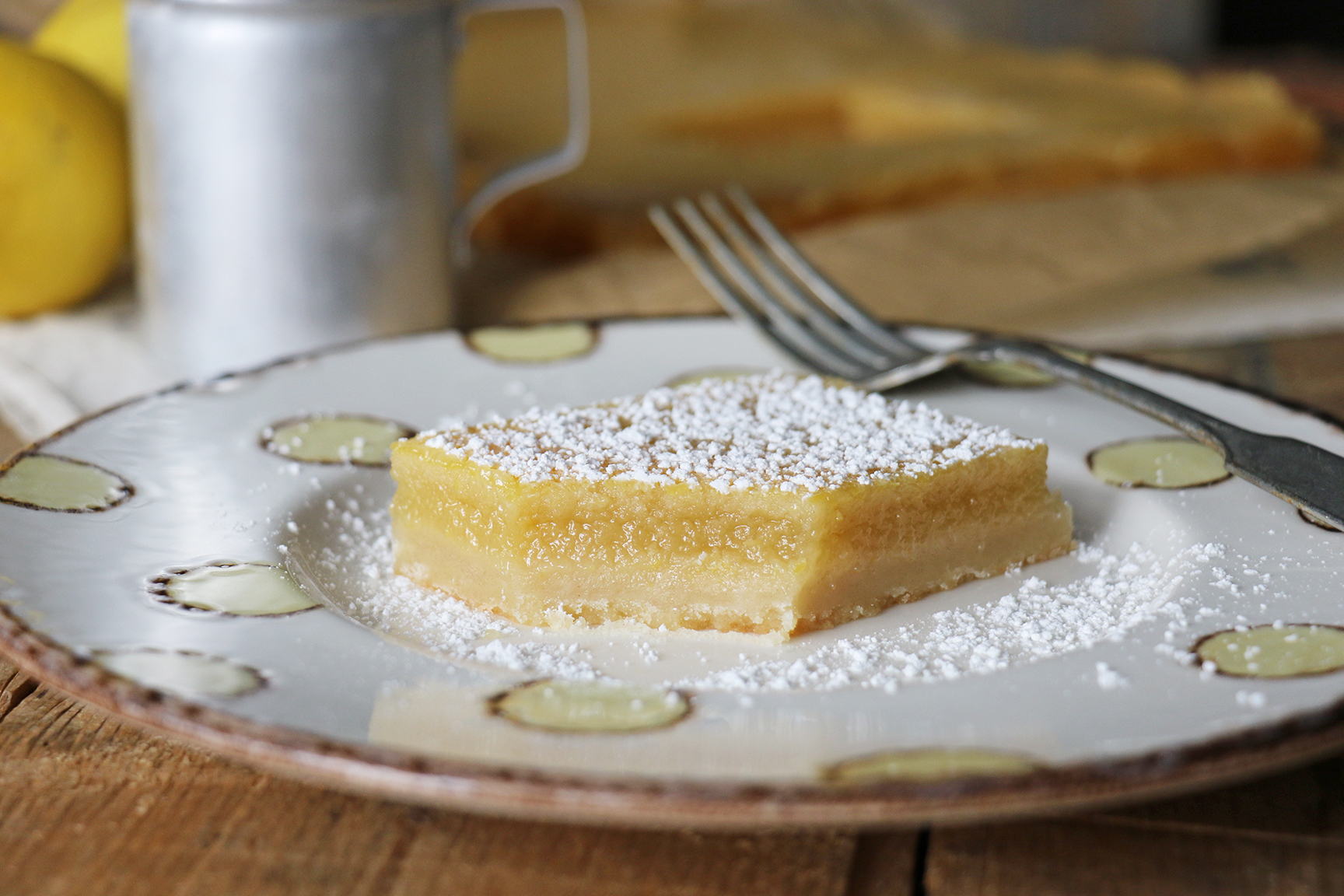 I bet if you think back through 2020, you can find a few bright spots—at least a handful of reasons why the year didn't completely suck lemons. Even just small things like your favorite restaurants implementing online ordering with curbside pickup, 24/7 kisses and cuddles from your canines, discovering new hobbies like golf and felting, your yoga studio offering virtual classes, and a legitimate excuse not to spend time hanging out with people you really don't want to anyway.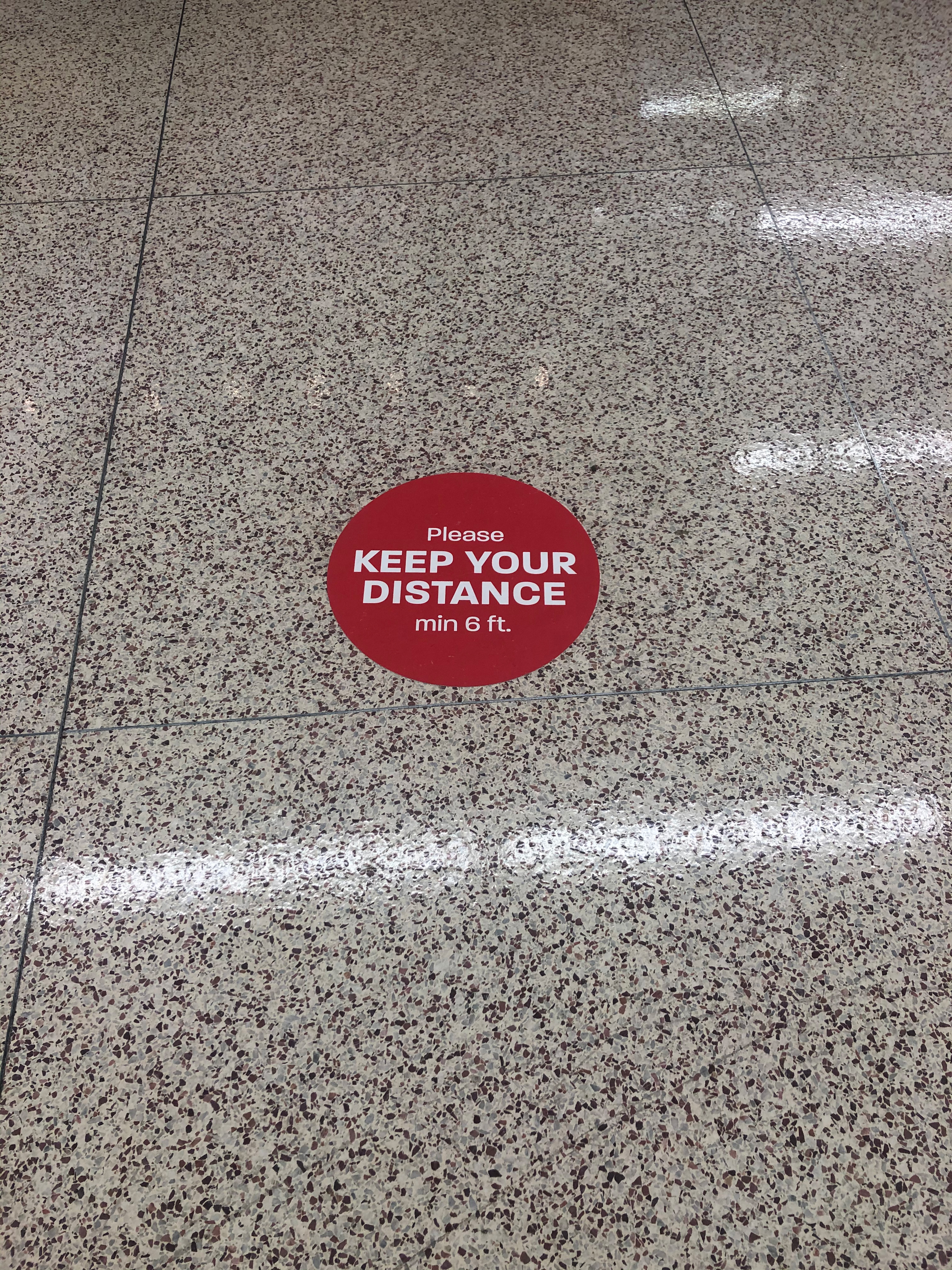 I'm not making light of COVID-19—the virus, deaths, or hardships. Lord knows it's created some of my own from losing my job. For many people, 2020 was the most challenging, heartbreaking, disappointing or lonely year of their lives. I do pray for healing, comfort and better days ahead.
Jason and I didn't ring in the new year with a wild celebration. He burned an impressive fire in our basement fireplace while we rewatched the last few episodes of Cobra Kai season 2 in preparation of season 3 which launched January 1. We were in bed by 11:30 p.m. Lame? Maybe. But we did each drink a hot apple pie for lunch that day. Bonsai!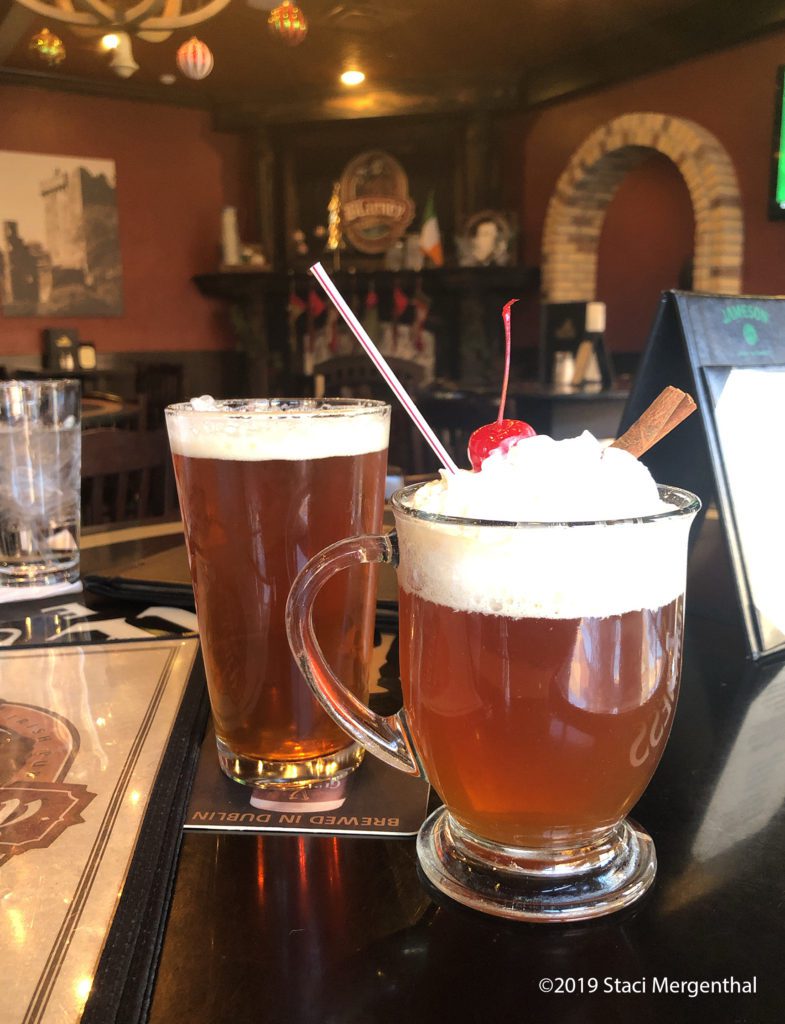 I spent some time thinking about and looking at pictures from the past year and I decided that even though this year sucked lemons for me in a few titanic ways, it was also a stellar and noteworthy year. I'll share them with you but you have to promise to share some of yours with me too. Oh, and a delightful recipe for juicy lemon bars with buttery shortbread crust is at the very end. Print and Pin it.
18 Reasons 2020 didn't suck lemons
1. When Kalani was on spring break, our mother-daughter trip to Minneapolis quickly turned into me working on Daktronics' COVID Response Team in the hotel room, at the coffee shop, and calling into meetings on the drive home. We didn't realize it at the time, but our last pre-pandemic dining out was enjoyed March 11 at Cossetta Alimentari and Pasticceria in St. Paul. If I had to pick a last meal, it would be Cosetta.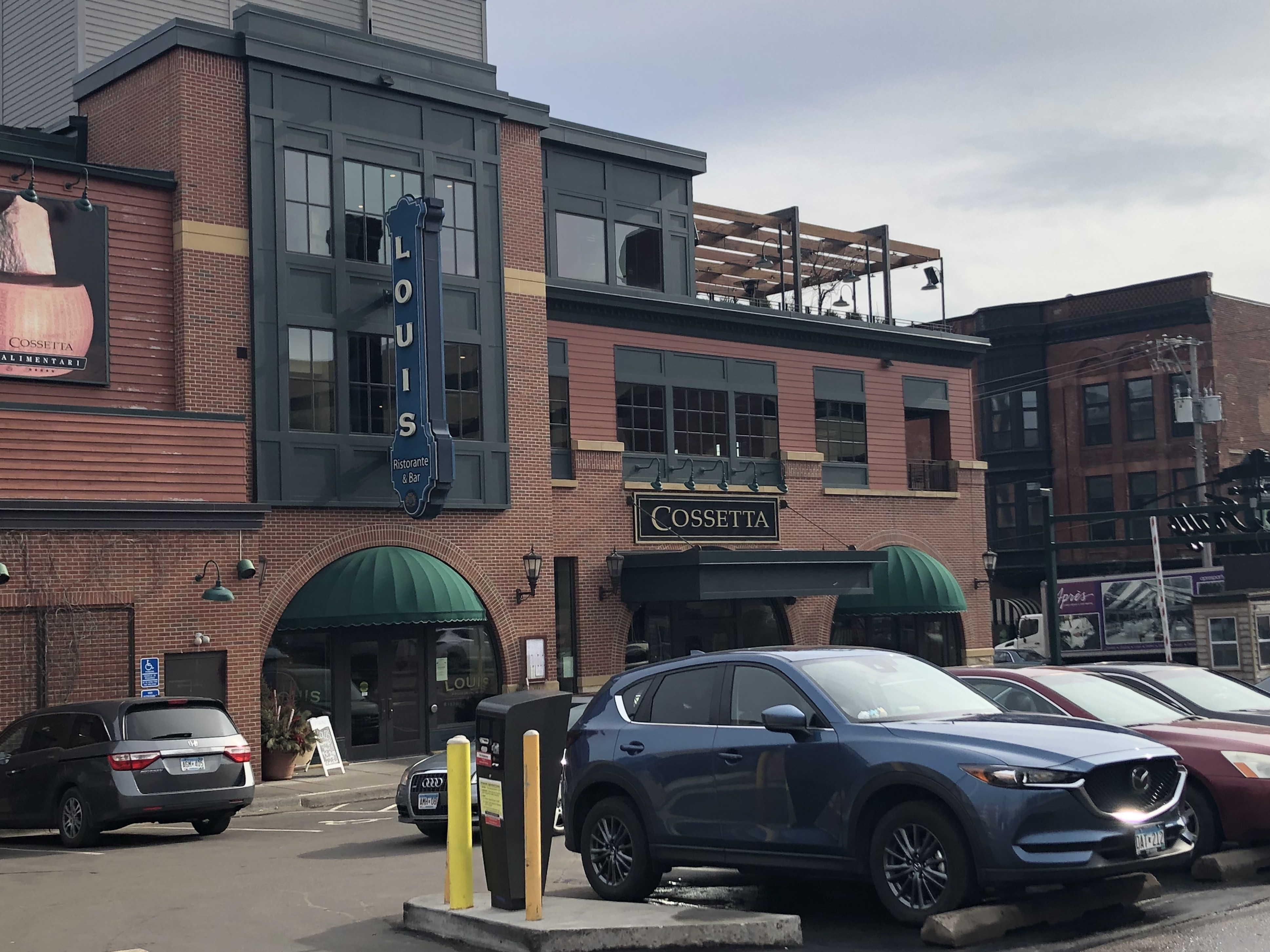 2. Megan and her team at Prairie Soul quickly adapted to our city's COVID-19 shutdown of gyms and yoga studios by offering virtual yoga classes so now I can do yoga at home. Namaste.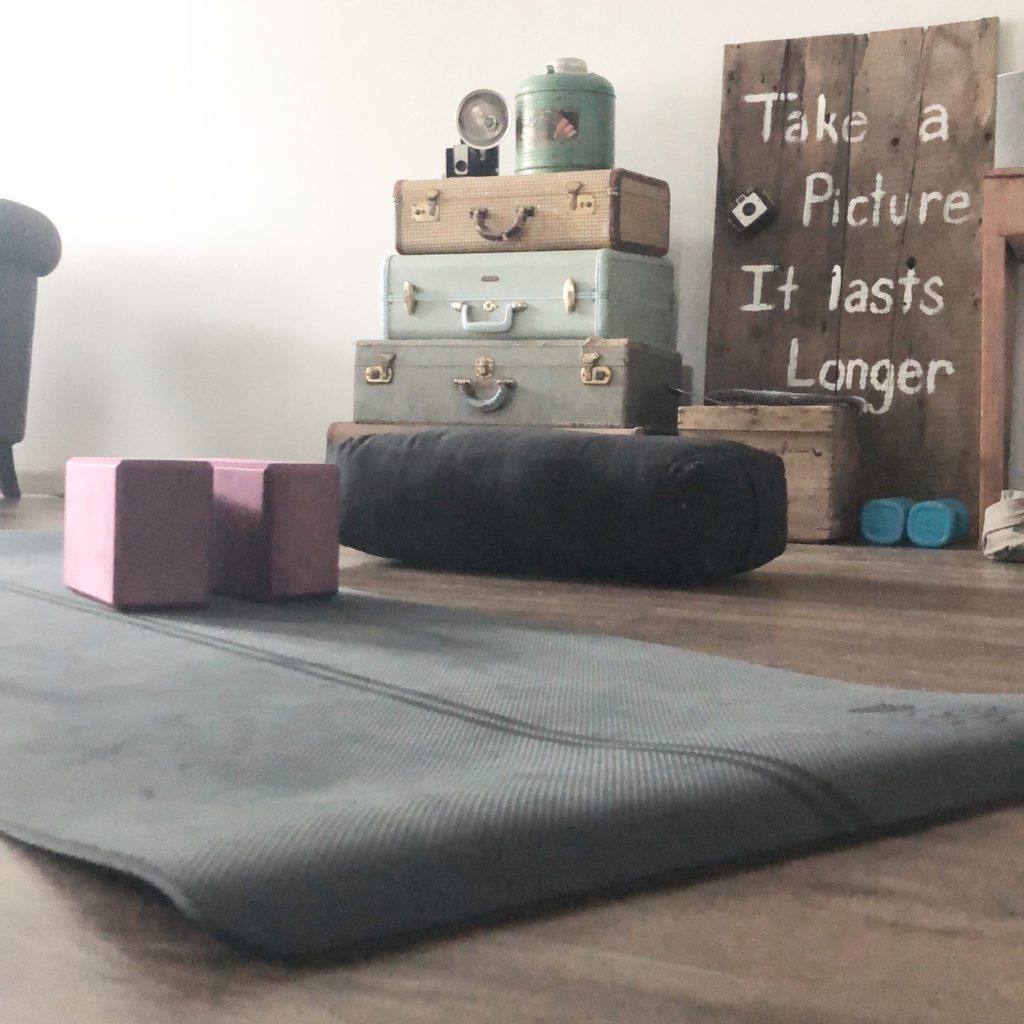 3. Hempz made hand sanitizer.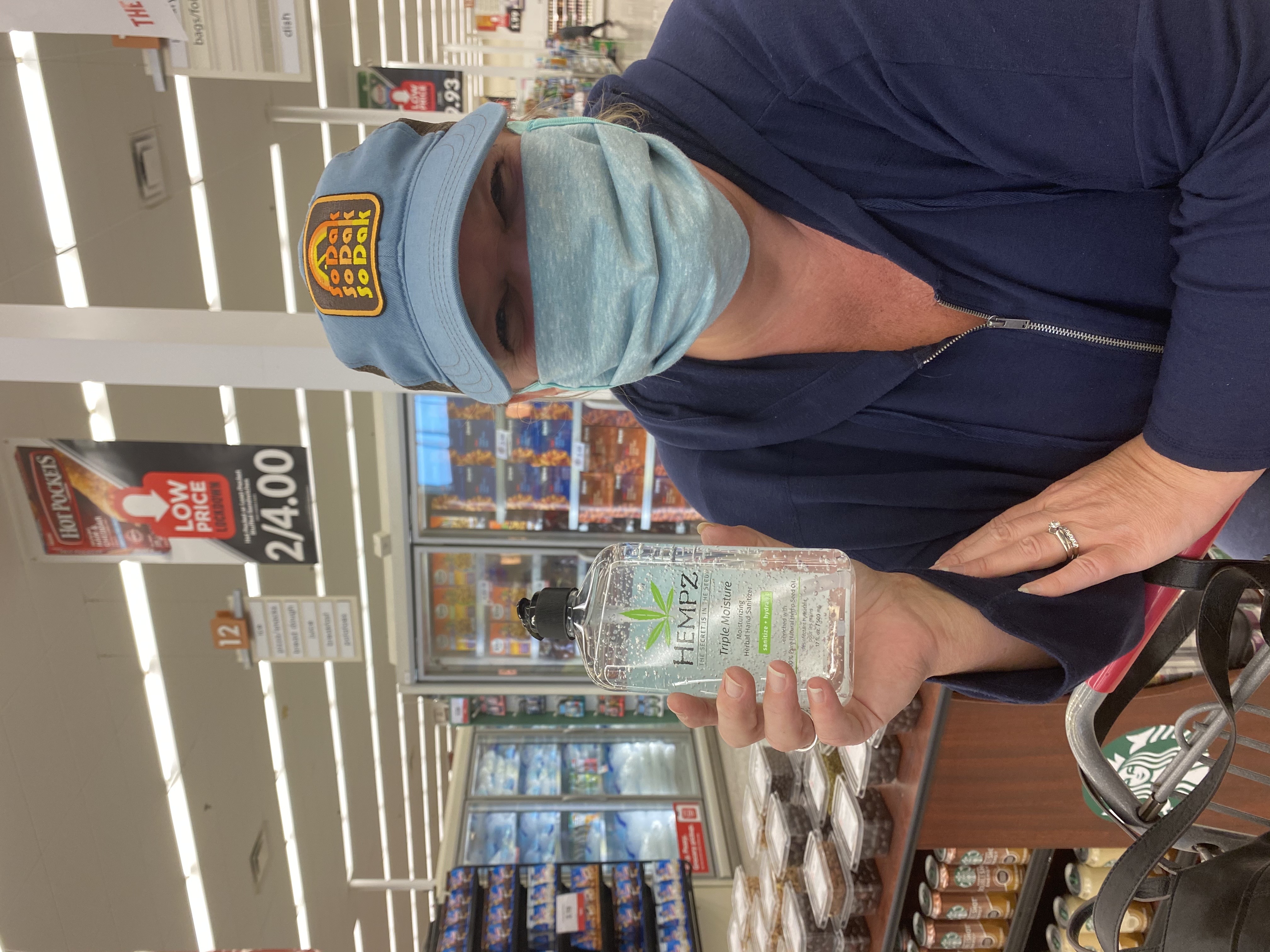 4. Minnesota's Governor Walz couldn't stop us from having a blast on Lake Francis for a weekend at Lindsey (Jason's sister) and Jesse's cabin with Ashtyn and Sidney and Marie and Jason's brother Ryan and his family Brandee, Conrad, and Jane. Kalani and Hayden were able to spend the weekend with us too.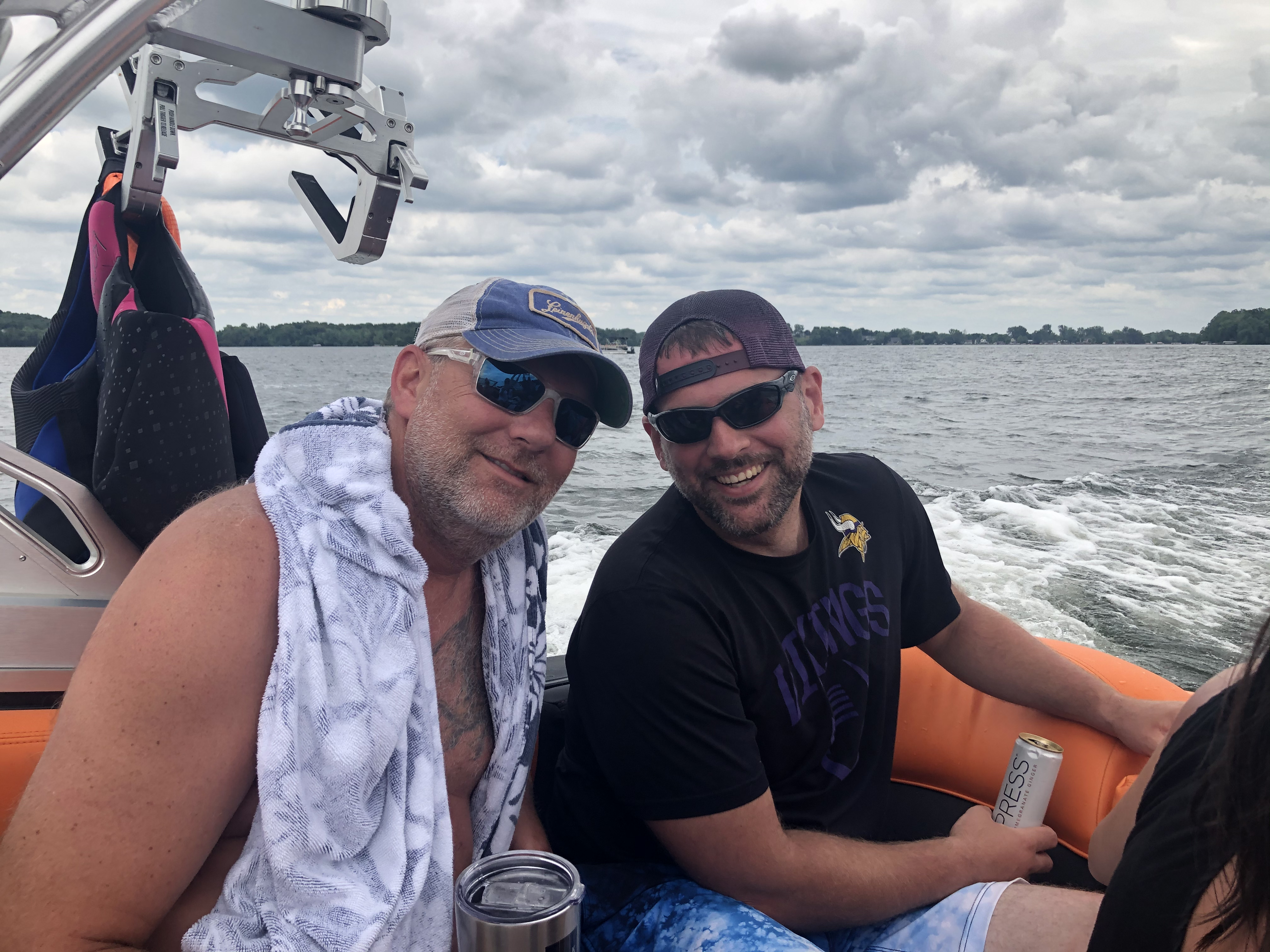 5. Jason and I recorded a few practice podcast episodes and admitted we think we are funny. That's for the world to judge. I haven't published them yet.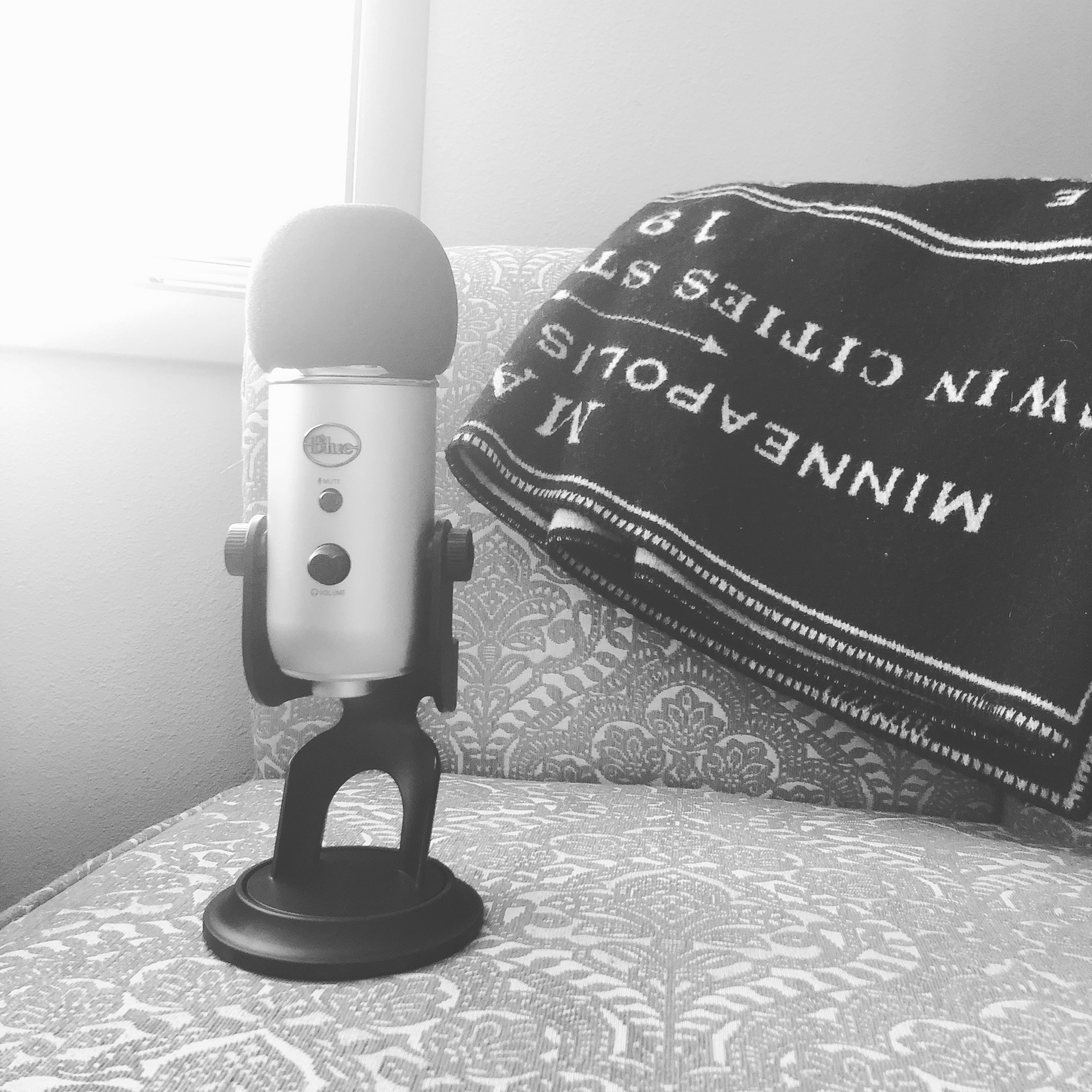 6. Since we couldn't spend much time away from home last summer, Jason refinished my nearly 20-year-old teak patio furniture. It looks even better than when it was new.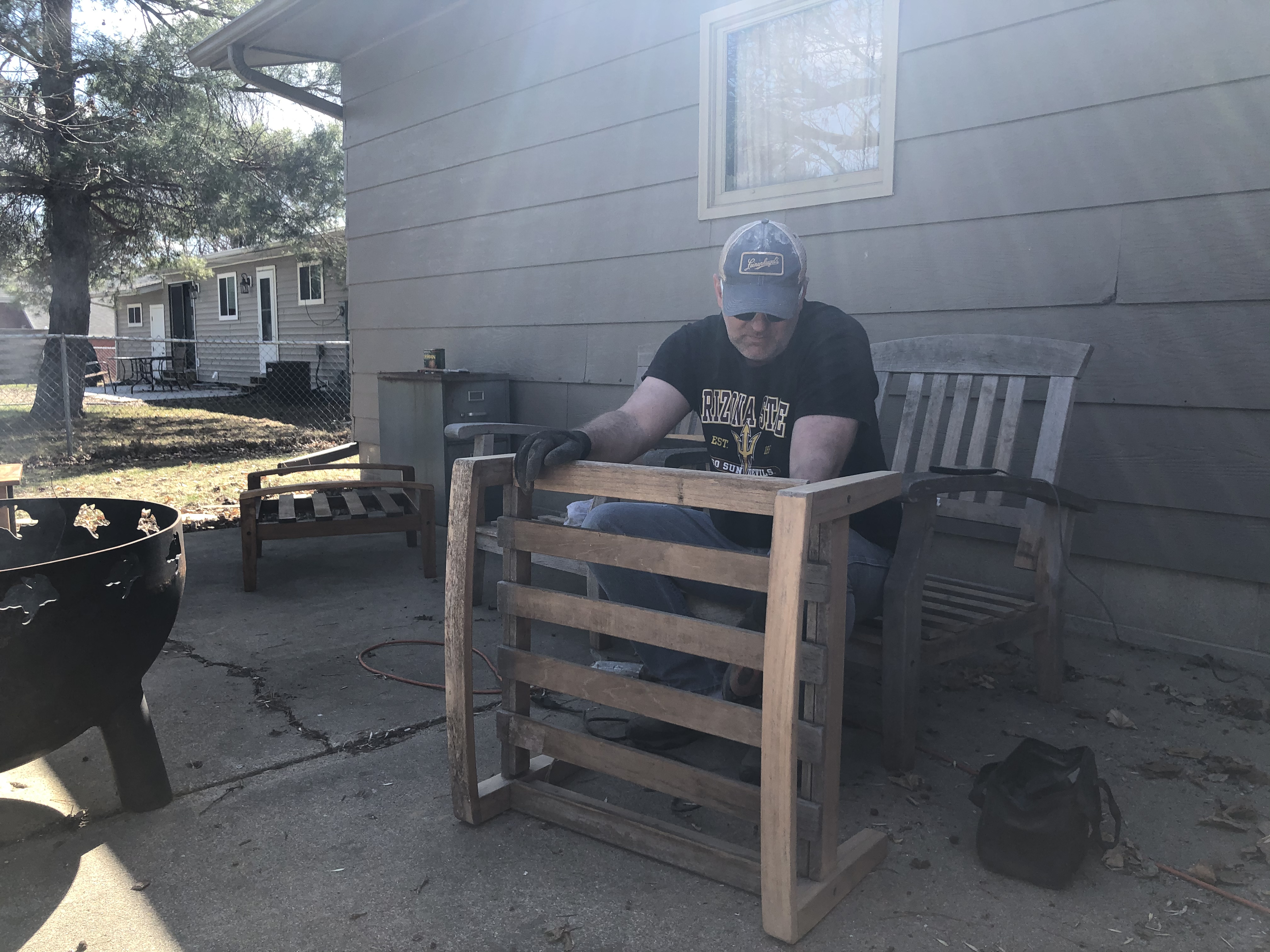 7. Jason and I spent a weekend in Bismarck with Betsy (Jason's sister) and Russell, Russell Jr. and Grace, with a day on their pontoon on the Missouri River. It was a boatload of fun! There's so much more to "going out on the river" than I thought—up and down all day is what I presumed—but there was an abundance to see and do from sandbars to drive-up bars, games, admiring swanky homes, and tasty food and drinks. Plus we relished every bite of Russell's artisan smoked cheeses and grilled chicken and Betsy's homemade ranch dip, which I promptly made at home the next weekend.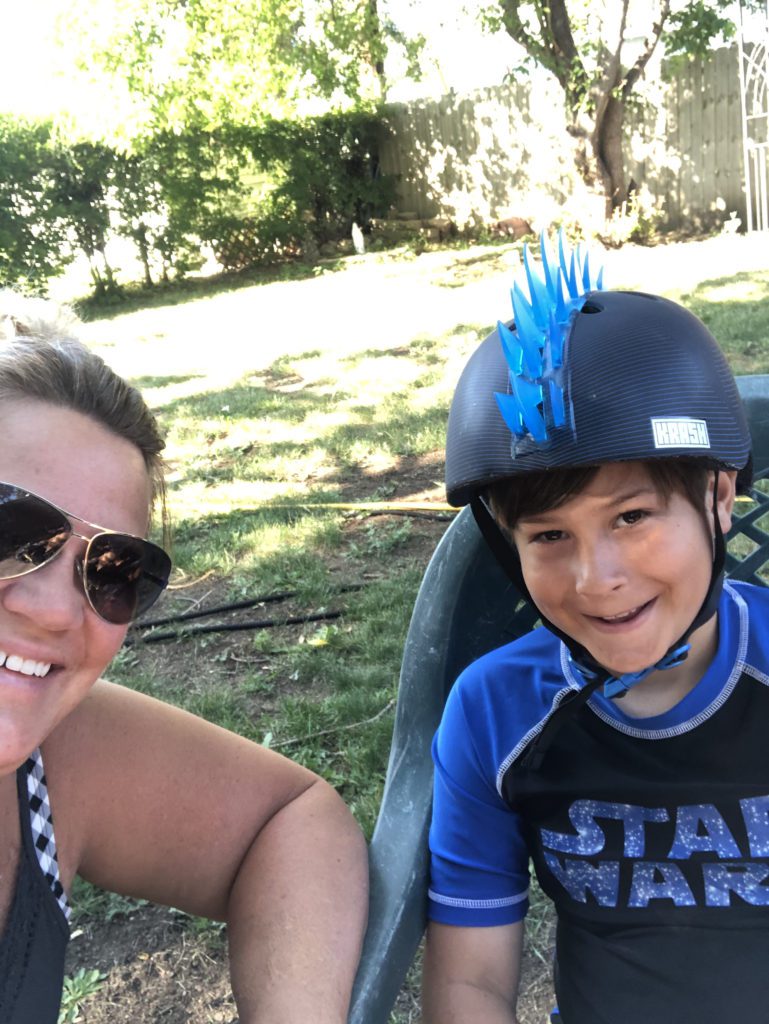 8. After two years at SDSU, Kalani got accepted into Southeast Technical College in the Surgical Technology program. She has dreamed of working in surgery most of her life.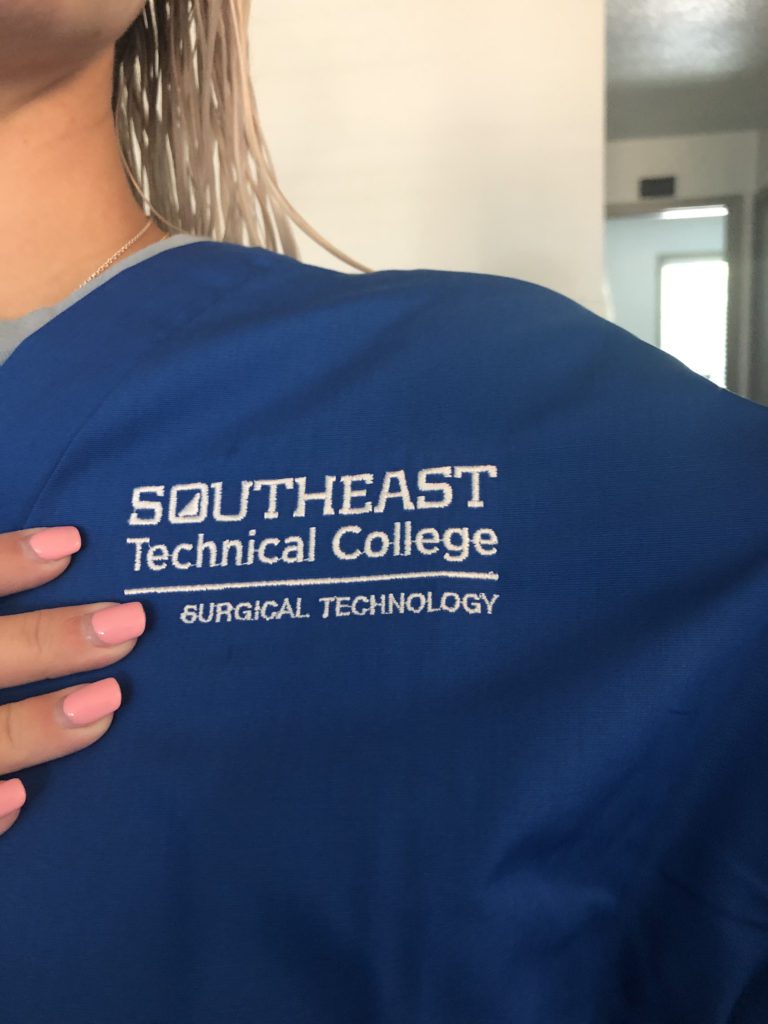 9. I wrote my first article for SiouxFalls.Business.
10. I took Dianne Jacob's cookbook proposal writing workshop. In a couple weeks, I'll start another 3-part course to get started on my cookbook proposal. Dianne is the author of "Will Write for Food" which I've read a few times.
11. My sisters and I cancelled our annual pre-Thanksgiving weekend sisters shopping trip to Minneapolis BUT in lieu of that trip, we headed to the Black Hills of South Dakota in October and stayed at an Airbnb near Terry Peak Ski Area, the idyllic Grundstad Hills Getaway. We didn't ski but we drank wine and vodka and Patron and made homemade apple dutchbaby, hot tubbed in the snow, and crafted wreaths from sticks we collected in Spearfish Canyon, Bridal Veil Falls, Roughlock Falls, and around the cabin neighborhood.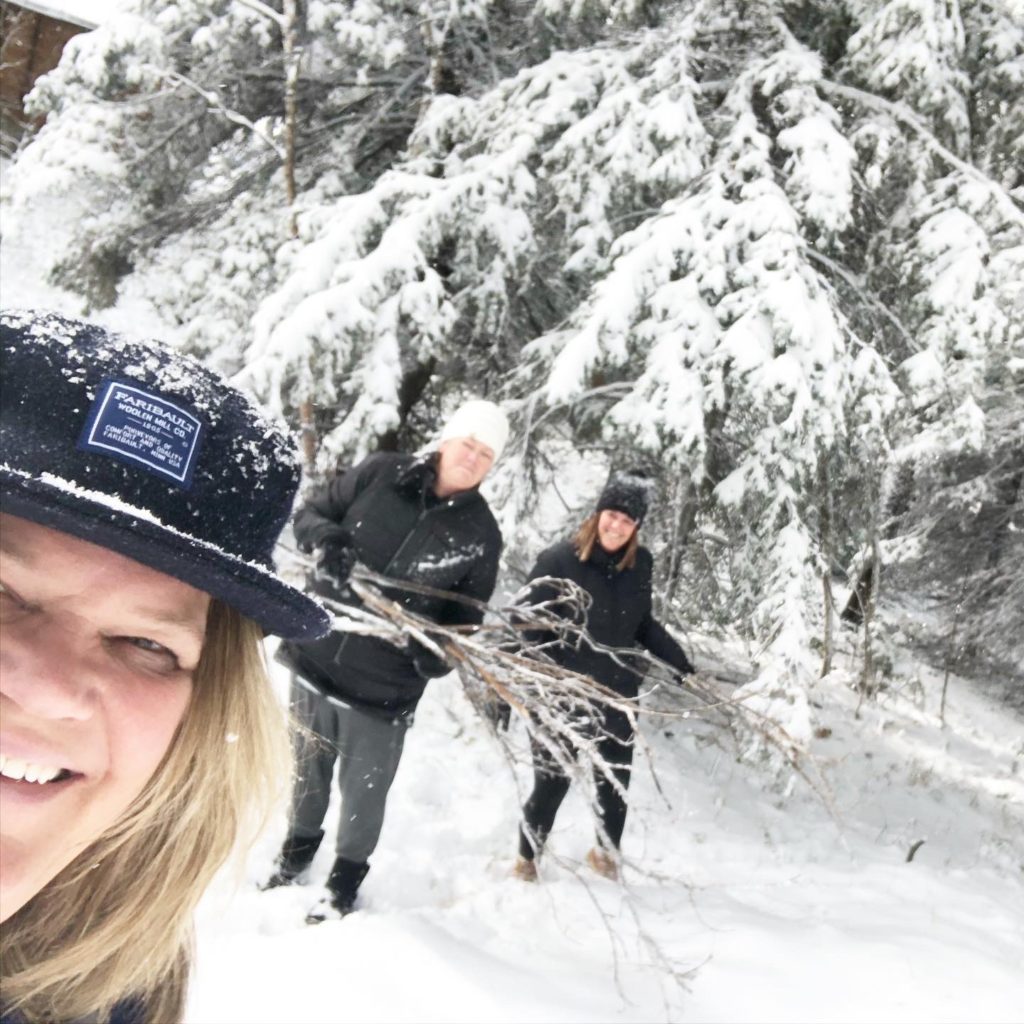 12. I made smokey garlic hummus for the first time. And the second, and the third, and…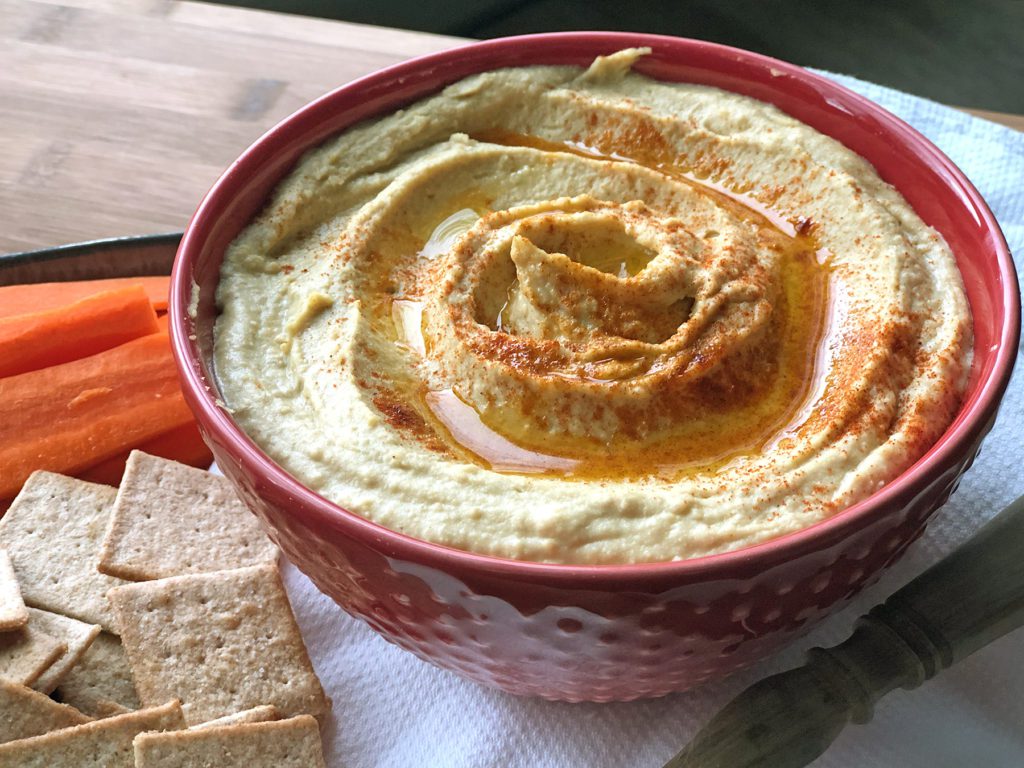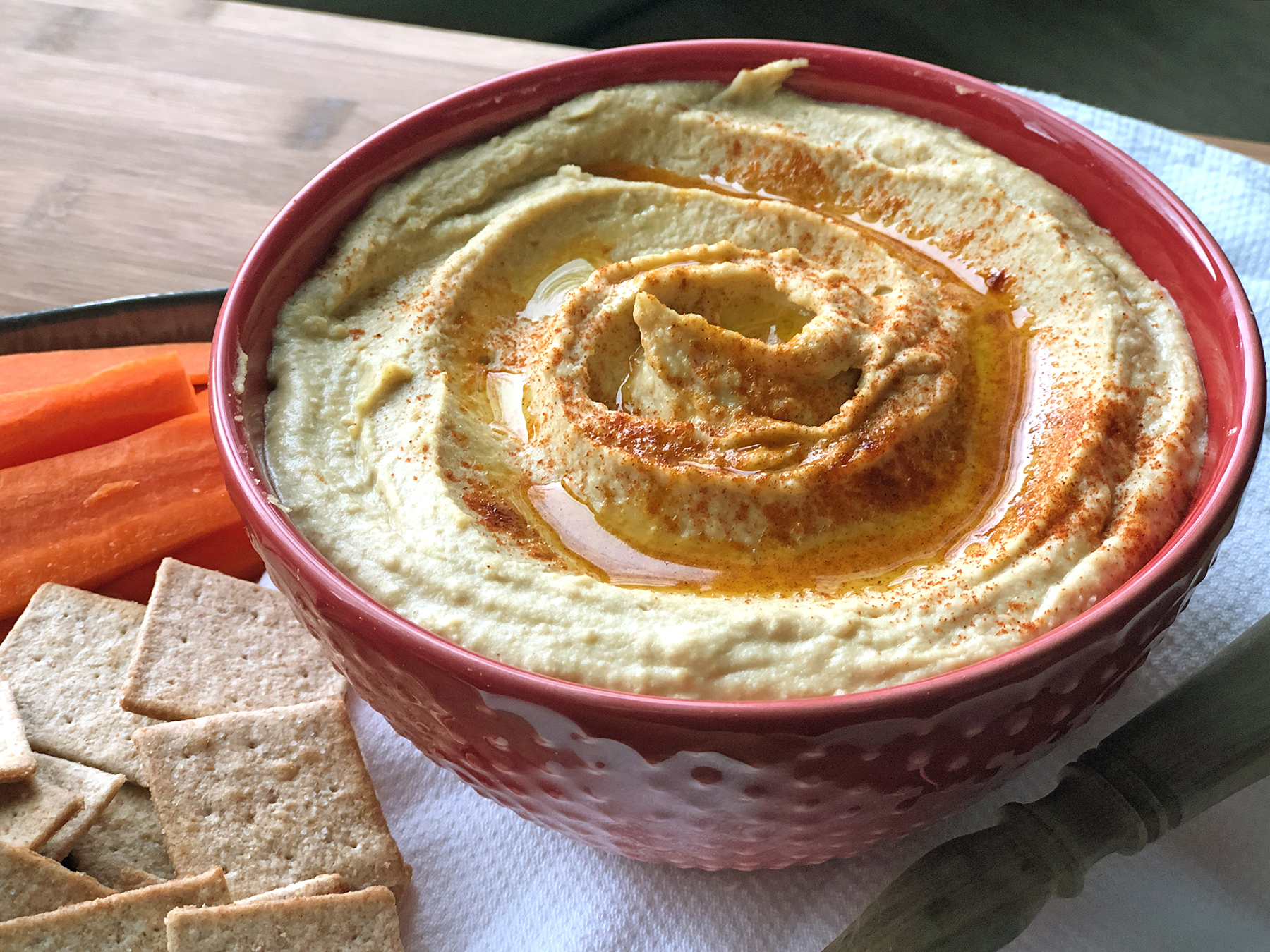 13. Brookings Commercial Kitchen opened at 420 Main Avenue in Brookings. Thanks to my sisters Heidi and Kalli, my husband, my mom, my niece Katera, my dad, Kalani, Dusten Hendrickson, and Brookings Economic Development Corporation, I was able to hold two holiday bakery boutiques, make cookie kits for 78 residents at The Neighborhoods at Brookview and fulfill Thanksgiving and Christmas orders.
14. We got a Traeger smoker. Two of the best snacky foods Jason smokes are blocks of cheese and Cheez-its.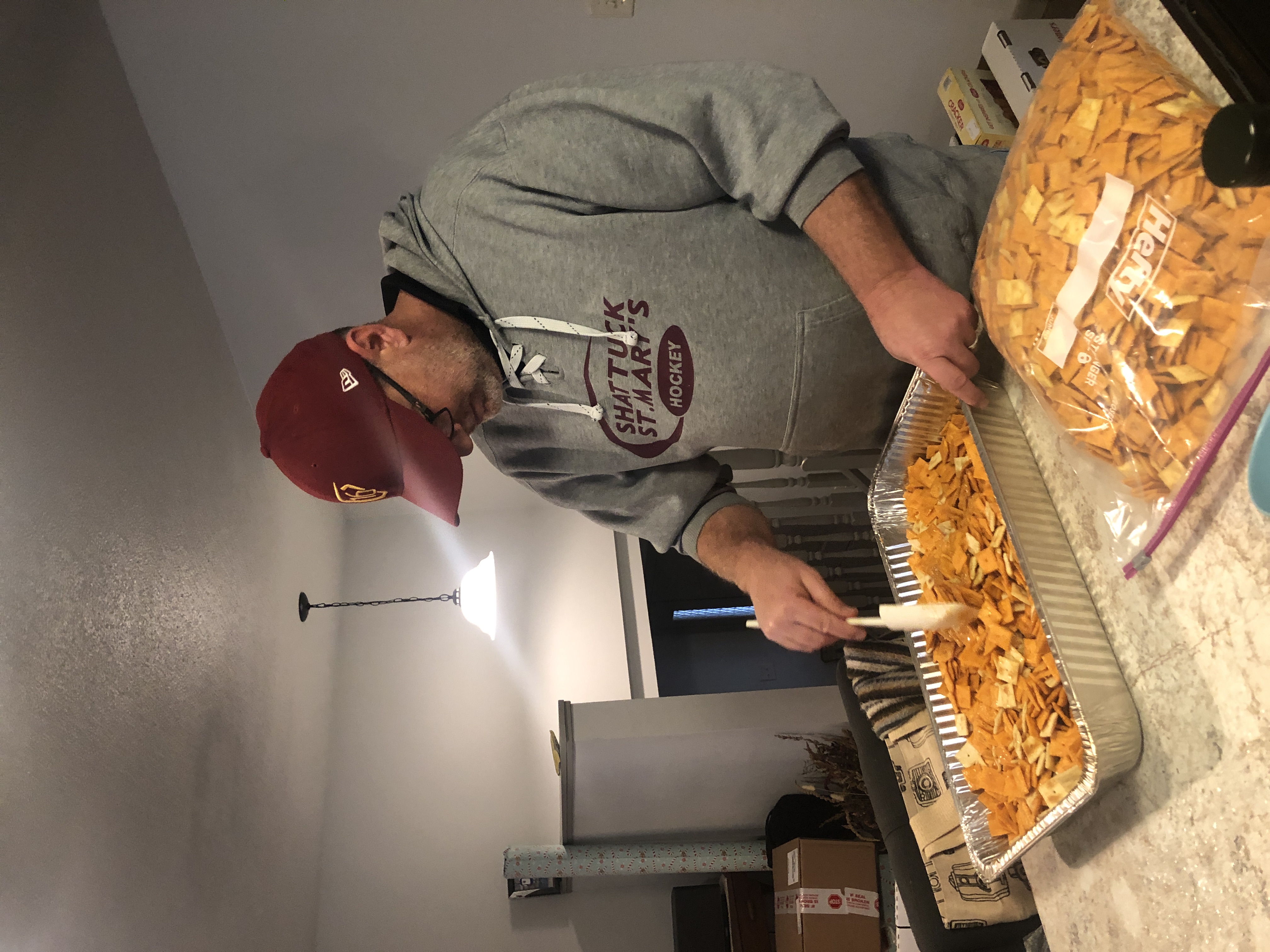 15. After 14 years, I lost my job due to COVID reductions. It's time to pray and reevaluate.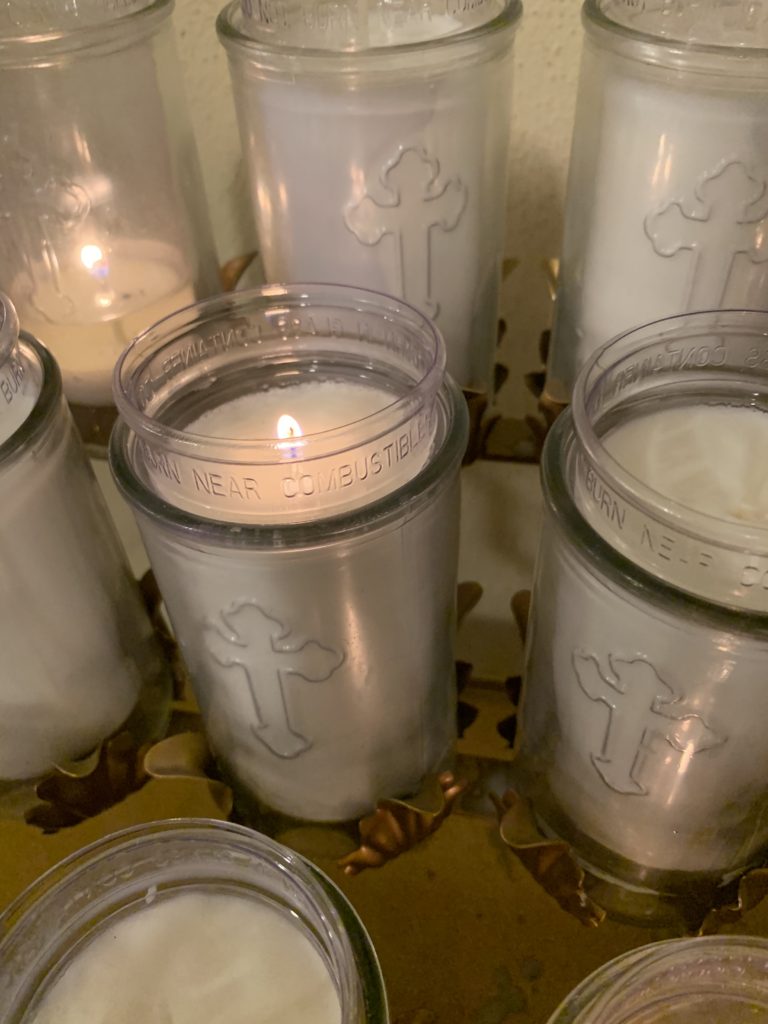 16. Kalani and I took a road trip to St. Paul in September because we were craving Cossetta again.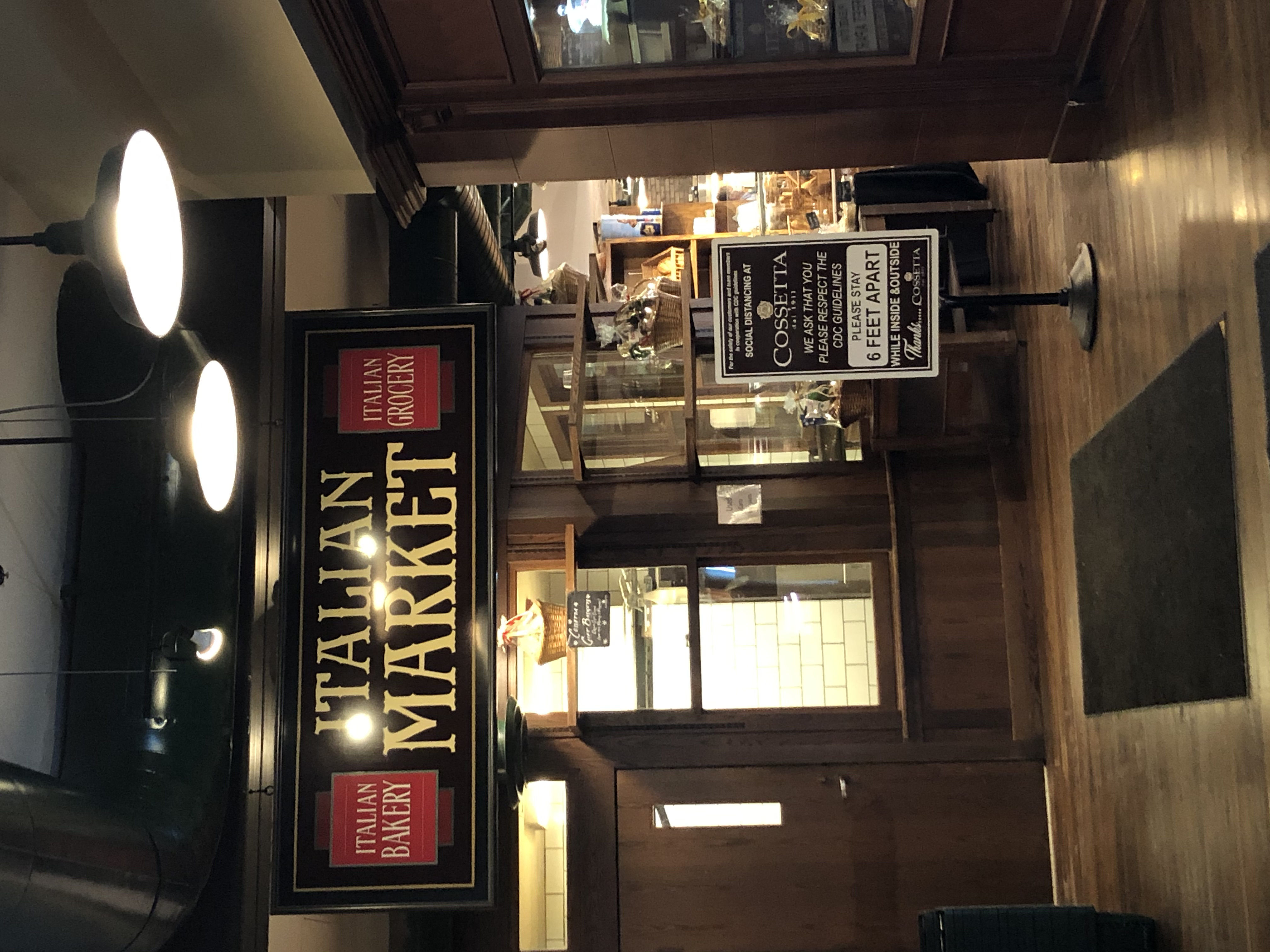 17. I won 1st place in the Taste of Home Holiday Potluck Recipe Contest for my Black and Yellow Caramel Brownies. In addition to being published on their website, it was published in the December/January 2021 issue of the magazine. I am ecstatic about it!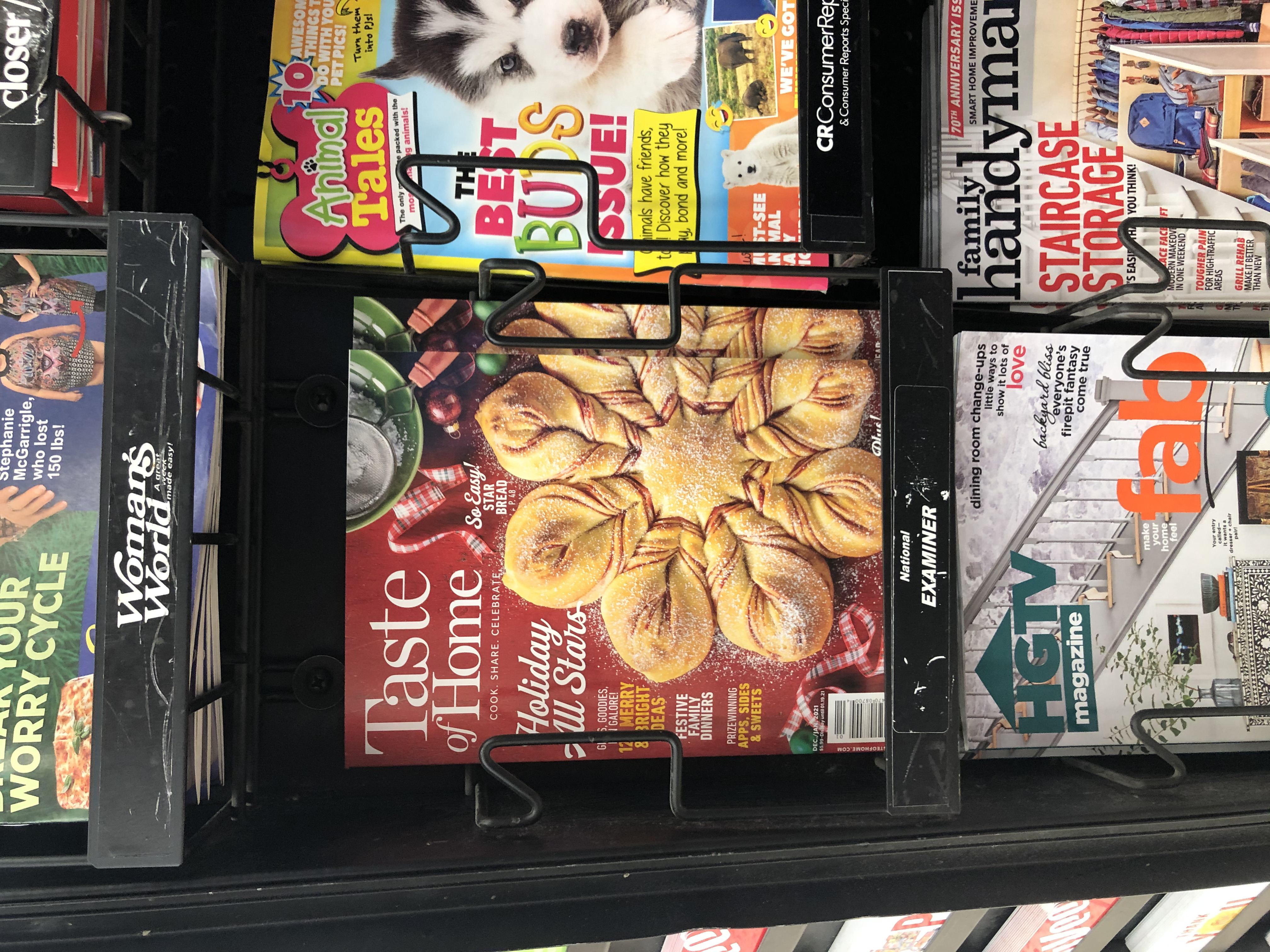 18. We ended 2020 by celebrating Christmas with family.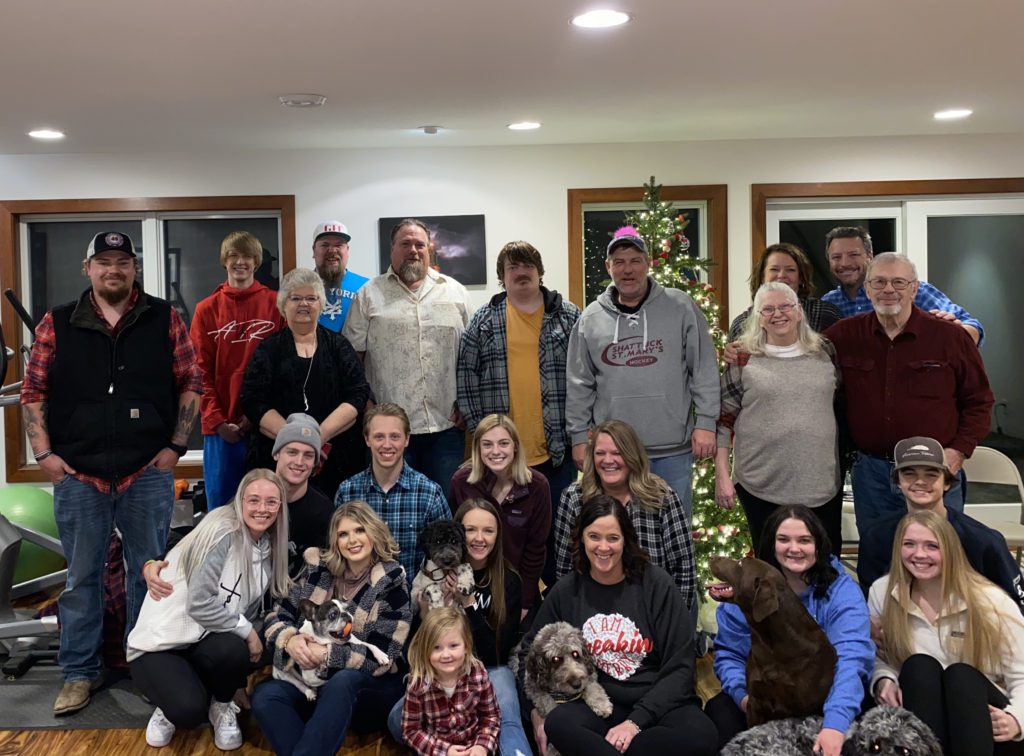 5 Reasons 2020 sucked lemons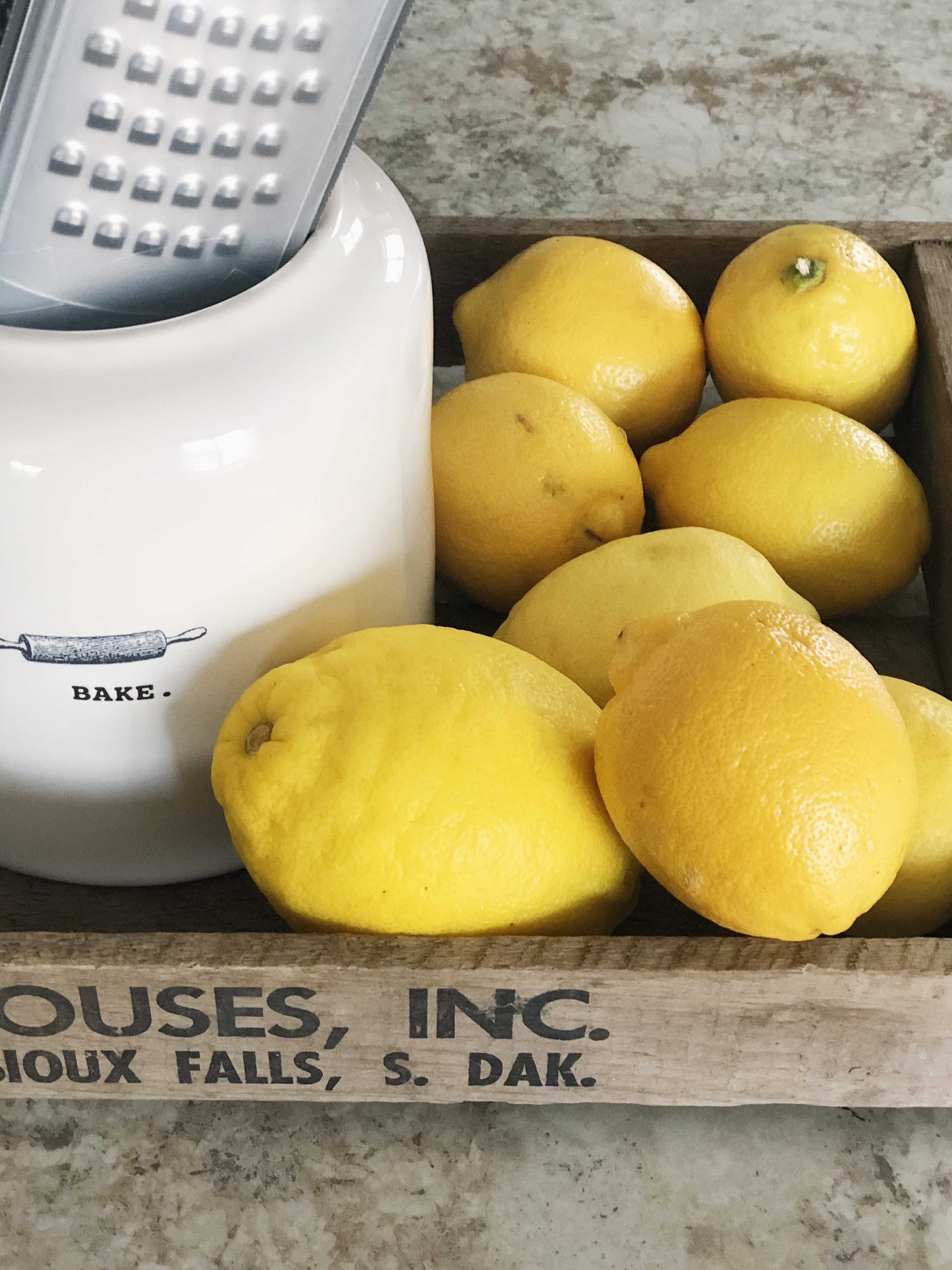 1. Because Salt Lake City's COVID-19 restrictions prevented Ryan and Brandee from hosting their wedding in August, they postponed to summer 2021.
2. We didn't get to celebrate Mass and receive Holy communion for a few months.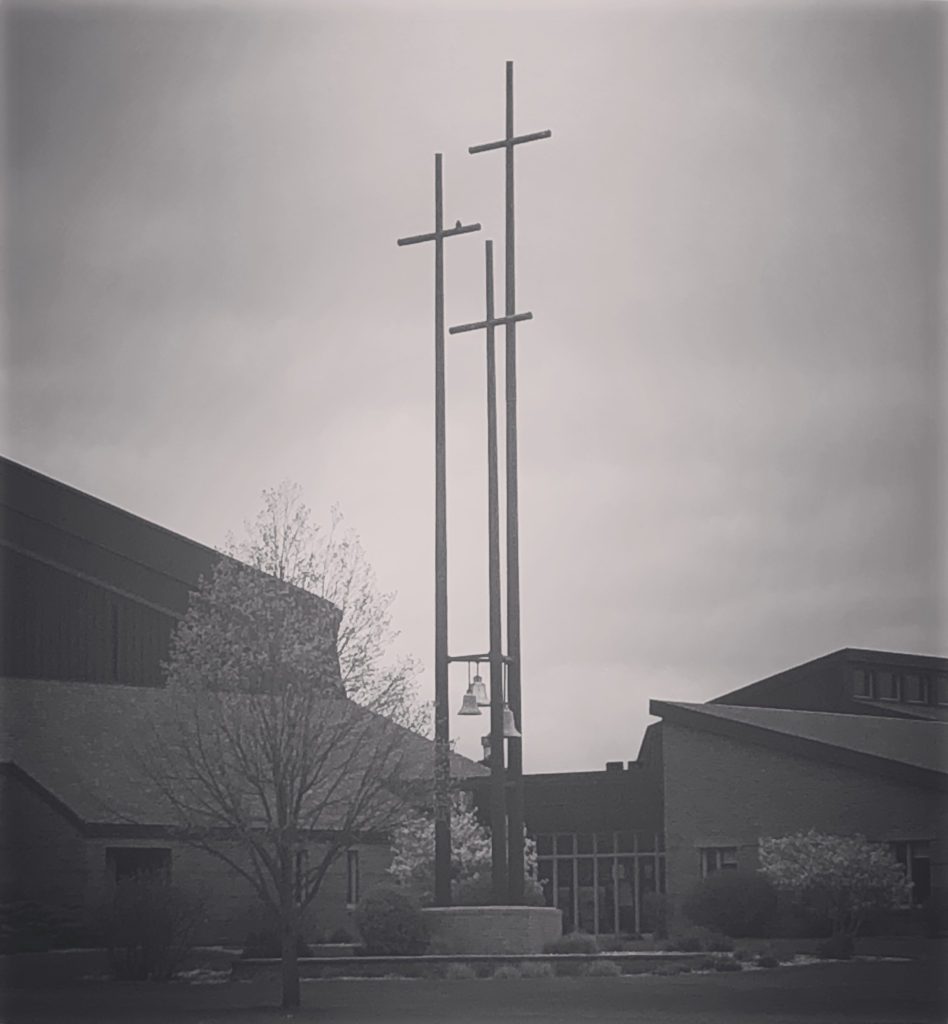 3. My son Sajen and his girlfriend Sydney didn't get to go to Sydney's senior prom.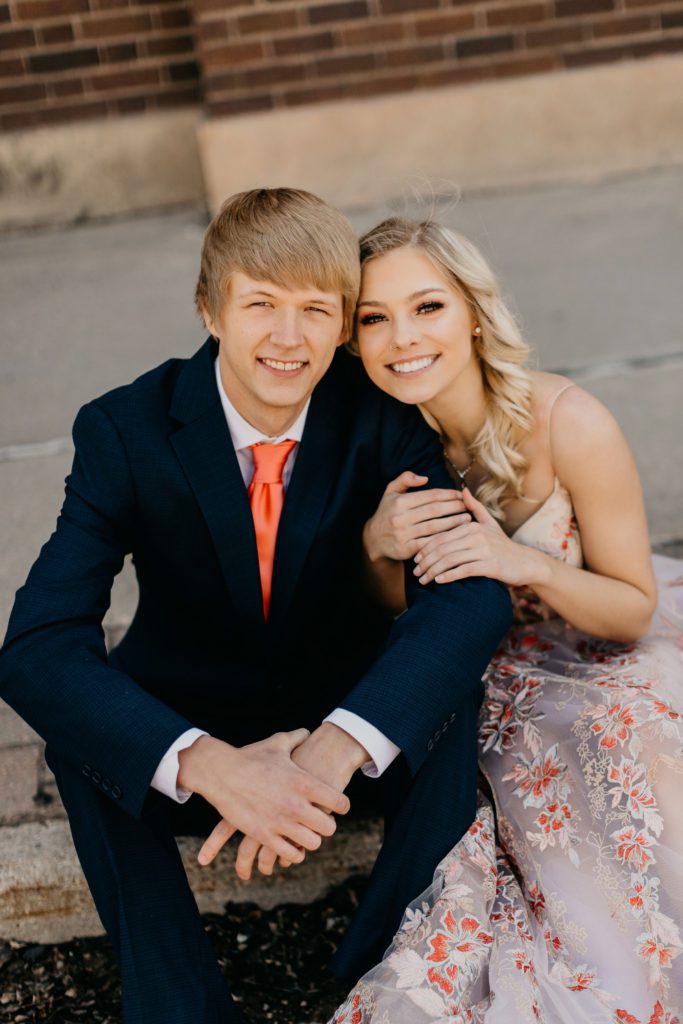 4. Kalani didn't get to celebrate her 21st birthday with an epic bash.
5. When my position at Daktronics was eliminated, most of my team also lost their jobs. That part sucked lemons more than anything else.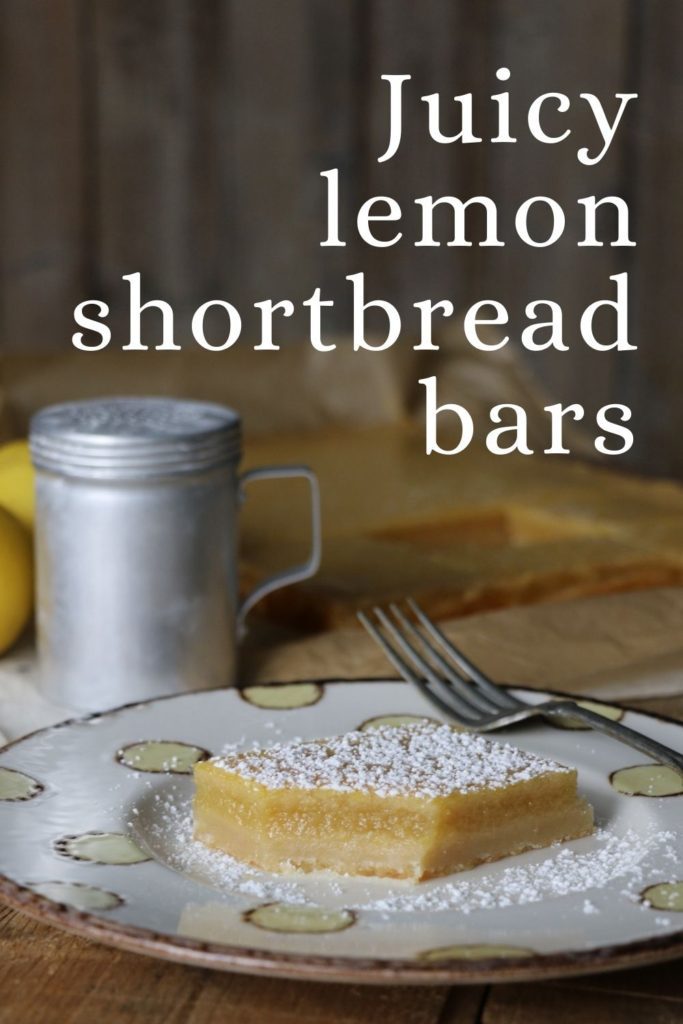 So what do we do when life hurls lemons at us? We make tongue-tingling, sour and oh-so-sweet shortbread lemon bars. The buttery crust has just enough crunch to support the juicy lemon filling. You almost want a fork.
What are some of your bright spots from 2020?
Sweet & tart wishes,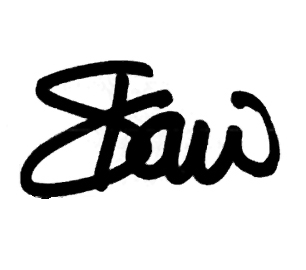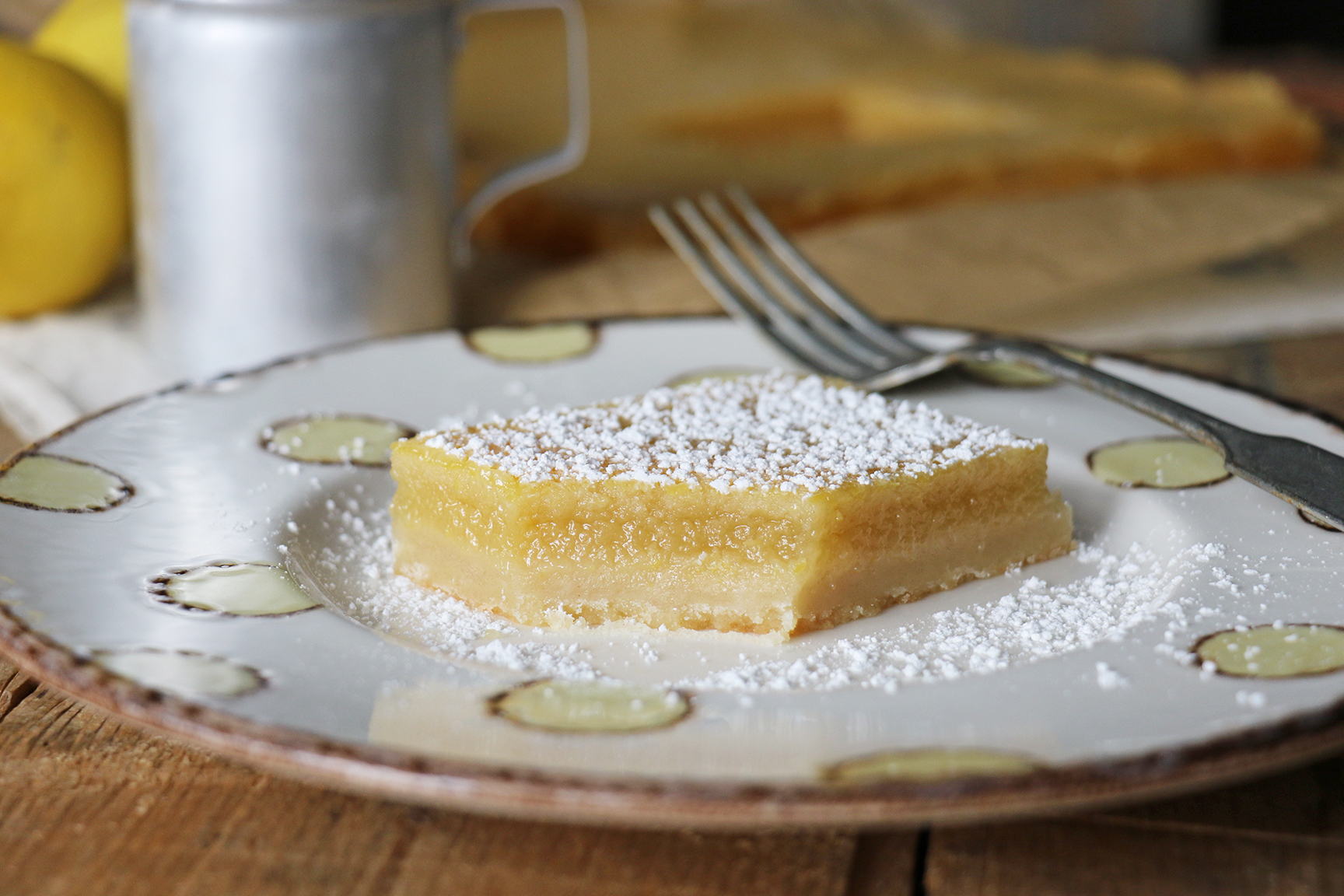 Email this recipe
Juicy Lemon Bars
Pucker up! These lemon bars are packed full of flavor and tartness.
Ingredients
Crust
1

cup

unsalted butter, melted

½

cup

sugar

1½

teaspoons

pure vanilla extract

1½

teaspoons

salt

2

cups

all-purpose flour
Lemon filling
2¼

cups

sugar

6

tablespoons

all-purpose flour

6

large eggs

1

cup

freshly squeeze lemon juice, approximately 6-8 lemons

1

tablespoon

powdered sugar

,

for sprinkling on top
Instructions
Heat oven to 350° Fahrenheit. Grease 9×13 pan. Line with parchment paper.
Crust
Stir together the melted butter, sugar, vanilla, and salt. Once combined, stir in flour.

1 cup unsalted butter, melted,

½ cup sugar,

1½ teaspoons pure vanilla extract,

1½ teaspoons salt,

2 cups all-purpose flour

Press crust mixture evenly into the pan all the way to the edges. It will seem a little greasy from the butter but this is how you want it. Bake 17-20 minutes, or until it's lightly golden in color.
Filling
In a medium bowl using a whisk or hand-held mixer, whisk together sugar and flour. Add eggs and fresh lemon juice. Beat on medium low until all combined. Pour filling onto baked crust.

2¼ cups sugar,

6 tablespoons all-purpose flour,

6 large eggs,

1 cup freshly squeeze lemon juice, approximately 6-8 lemons

Turn oven temperature down to 300° Fahrenheit and bake 25-30 minutes or until the top is puffy and it doesn't jiggle in the center. Remove from oven. Cool to room temp. Refrigerate at least 4 hours before slicing and serving. Just before serving, sprinkle with powdered sugar. Store in airtight container in the refrigerator up to 4 days.

1 tablespoon powdered sugar
Notes
If you can't use fresh lemons, DON'T use the juice from those plastic lemon-shaped containers. Find a good lemon concentrate – I use Nellie & Joe's which I can sometimes get from Walmart online and a liquor store. It's the same brand of Key lime concentrate I use.
I typically put the powdered sugar on when I'm ready to serve the bars so they look as fresh as they can and it doesn't have time to dissolve into the bars.
Nutrition
Calories:
221
kcal
Carbohydrates:
33
g
Protein:
3
g
Fat:
9
g
Saturated Fat:
5
g
Polyunsaturated Fat:
1
g
Monounsaturated Fat:
2
g
Trans Fat:
1
g
Cholesterol:
61
mg
Sodium:
222
mg
Potassium:
44
mg
Fiber:
1
g
Sugar:
24
g
Vitamin A:
298
IU
Vitamin C:
5
mg
Calcium:
13
mg
Iron:
1
mg
All text and images © Staci Mergenthal • Random Sweets