How to Make Jars of Rainbows with JELLO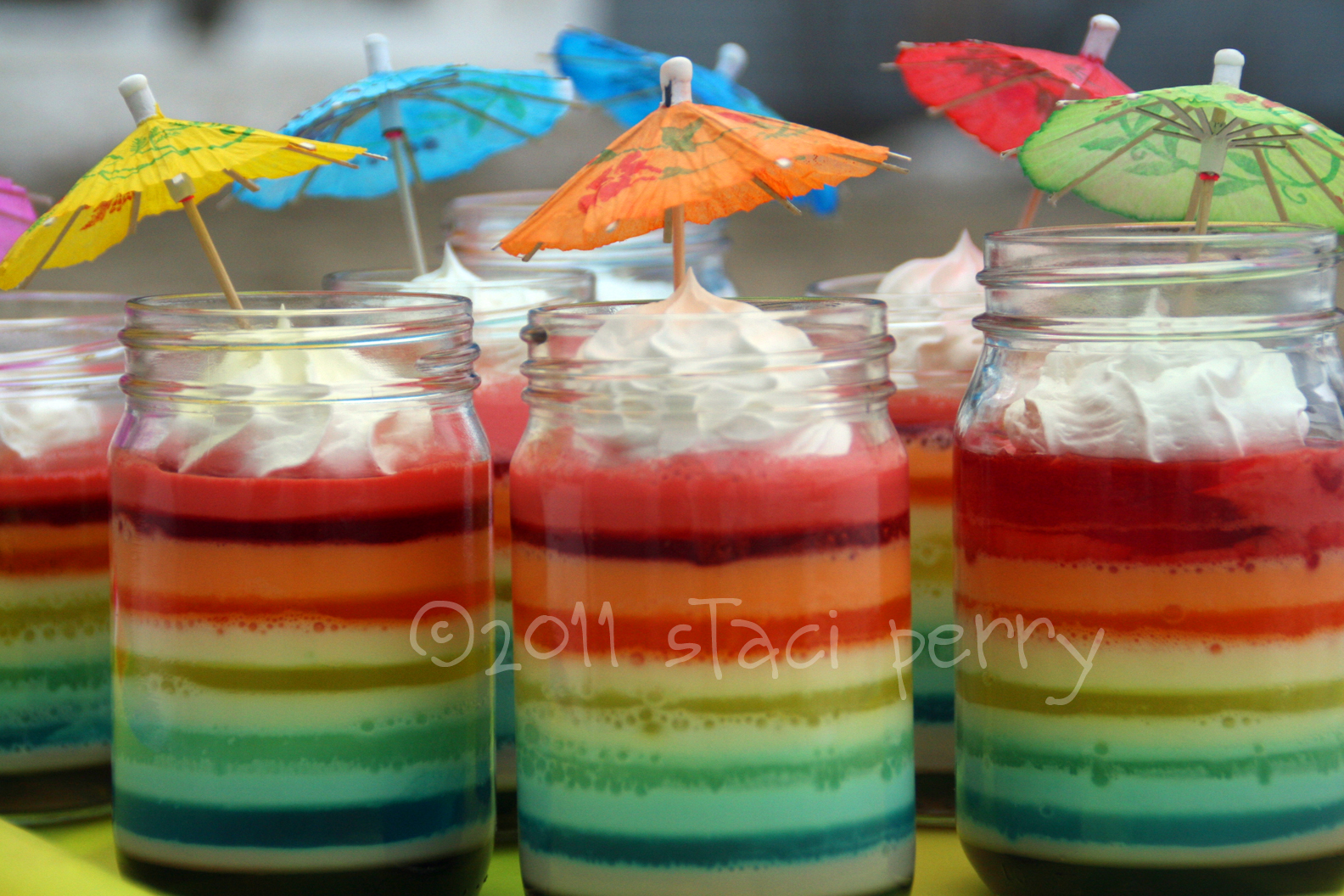 We're filling our pools and sandboxes and searching for beach towels. Summer is here! Serve these cute jars of rainbows at your first summer bash and you'll be the talk of the party.
These remind me of those sand jars we made as kids, but the bright rainbow stripes are actually layers of gelatin. Make sure you have hours at home without having to leave though, because these take a minimum of six hours to complete and you can't be away from them for more than 30 minutes at any given time. (It's like having a puppy around for the afternoon.)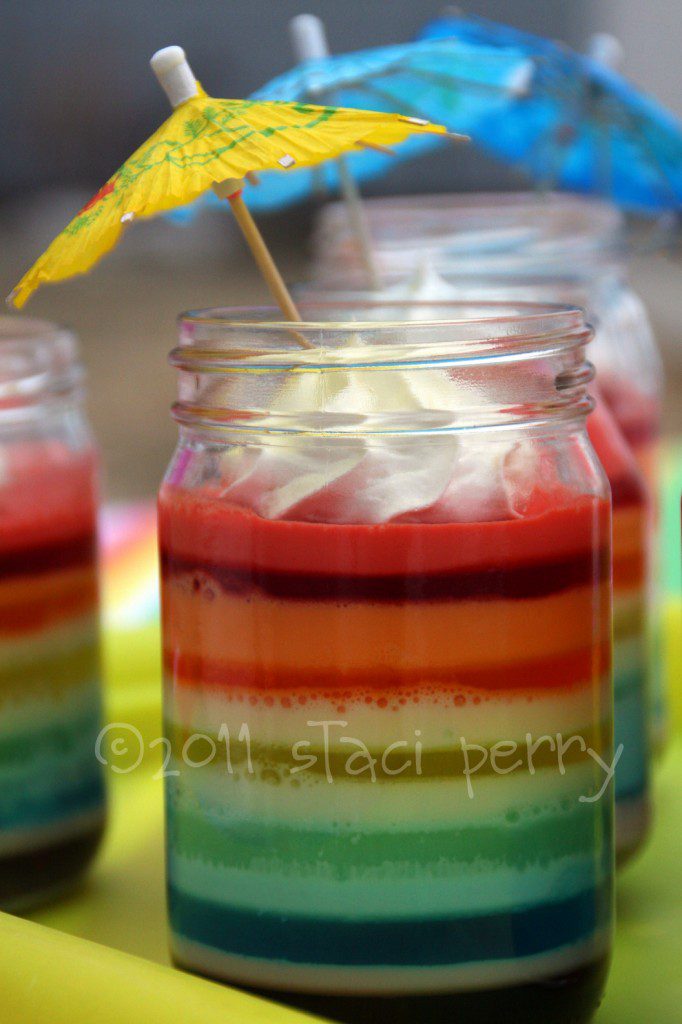 With that being said, I must tell you that these are definitely worth the time — when my sister and the kids' grandma saw these, they couldn't stop talking about them. And taste? Well, there's a reason why I don't mind taking six hours to create them — they are like summer in your mouth and the kids love them, too!
Glass jars: as pictured, I used 7 recycled jars, mostly 15-18 ounce (such as jelly, pickle, bbq sauce, etc) but these were really just too big for one serving. Next time I make these, I will use 6 oz.-12 oz. ounce jars and that will be just perfect. So I estimate you will want a minimum of 15 jars if you use the smaller ones.
Let's Jiggle!
The original Rainbow Ribbon Mold recipe is from Kraft Foods. When My Grandpa Elroy died, one of the church ladies made the ribbon mold for the funeral luncheon and I thought it was out-of-this-world delicious. And since funerals aren't always the best place to go around asking for recipes, I searched and searched and found the recipe online.
This time, I changed it up by serving them in jars and I have tons of ideas about other fun ways to make these for different occasions. Some of those ideas include mixing alcohol into the creamy layer for a fun adult summer treat, creating layers of school or team colors, red and blue layers for the 4th of July, matching bridal colors for a shower or layering soft pink or baby blue layers for a cute baby shower treat.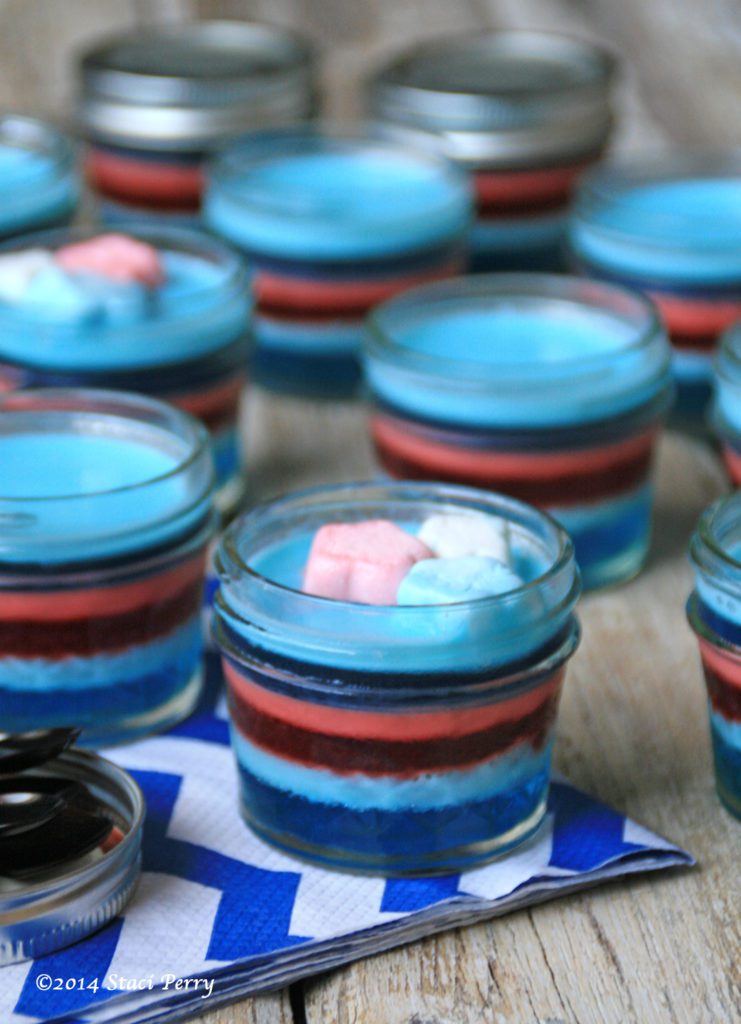 For more rainbow treats, make Fruity PEBBLES Crispy Bars.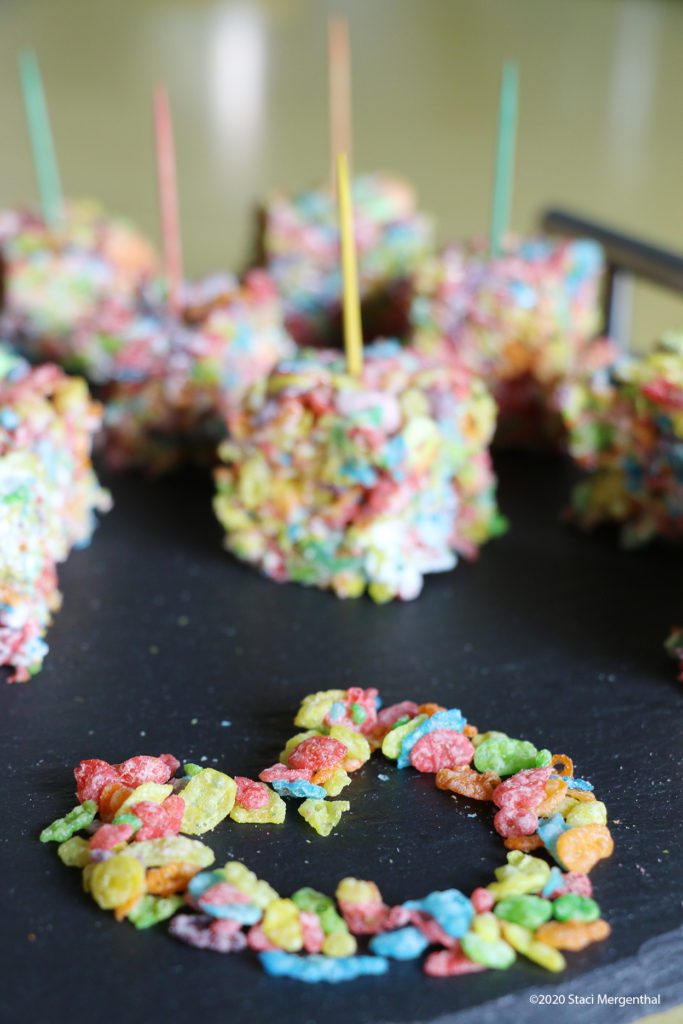 I'd love to hear the creative ideas you have for these!
Sweet wishes,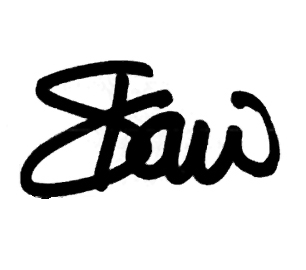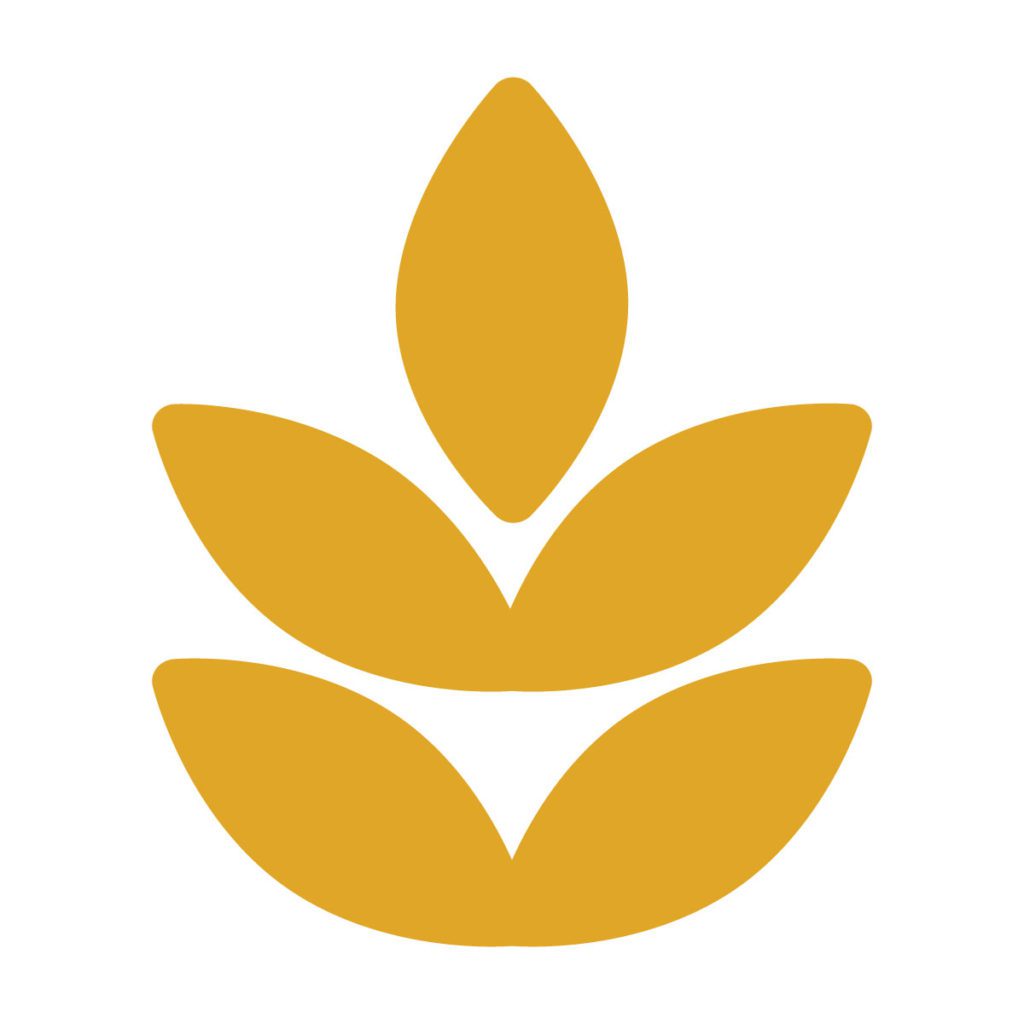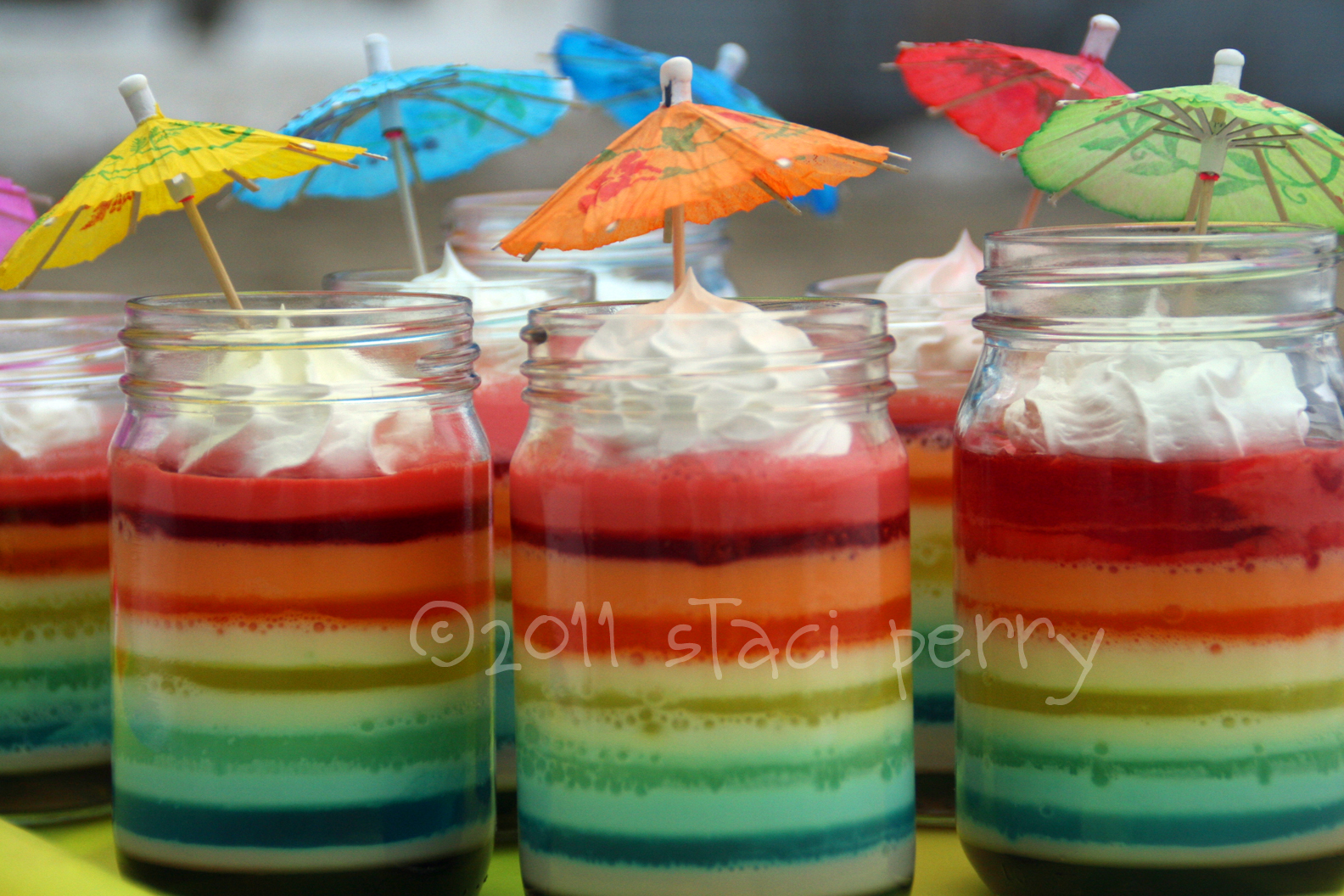 Email this recipe
Jars of JELLO Rainbows
Although these take hours to layer and set up, the actual time in the kitchen is minimal. And so worth it! Make them a day or two ahead for a party.
Ingredients
7½

cups

boiling water, divided (boil as you need it 1-1/4 cup at a time)

6

boxes

(3-ounce box each), JELL-O gelatin any flavors, (From Bottom to Top) for Rainbow Jars pictured: Grape, Berry Blue, Melon Fusion, Pineapple, Orange, Cherry

1 cup plus 3 Tablespoons sour cream or vanilla low-fat yogurt

whipped topping, optional
Instructions
STIR 1-1/4 cups boiling water into 1 package gelatin in small bowl at least 2 minutes until completely dissolved. Pour ⅛ to ¼ cup of the dissolved gelatin into each individual jar. Refrigerate about 15 minutes or until set but not firm (gelatin should stick to finger when touched). It works best to put the jars on a tray that will fit in your refrigerator so it's easy to put them in and take them out. 

Refrigerate remaining gelatin in bowl about 10 minutes or until slightly thickened (consistency of unbeaten egg whites). Gradually stir in 3 Tbsp. of the sour cream into the remaining gelatin. Spoon over gelatin in jars. Refrigerate about 20 minutes or until gelatin is set but not firm (gelatin should stick to finger when touched).

REPEAT process with each remaining gelatin flavor. Be sure to cool the next layer of dissolved gelatin to room temperature before pouring into jars! It works best if you dissolve your next flavor of gelatin in boiling water when you are waiting for the previous layer to cool in the refrigerator. That way, there isn't as much time in between the creamy sour cream layer and the new color/flavor layer. Refrigerate gelatin as directed to create a total of 12 rainbow layers.

REFRIGERATE 2 hours or until firm. Top with whipped cream and a fun umbrella before serving. (If this is for a kid's birthday party, you could put candles in the jars instead.) Store leftovers in refrigerator.
All text and images © Staci Mergenthal • Random Sweets