Turkey Salad, Noodle Soup and More Ideas to Use Leftover Turkey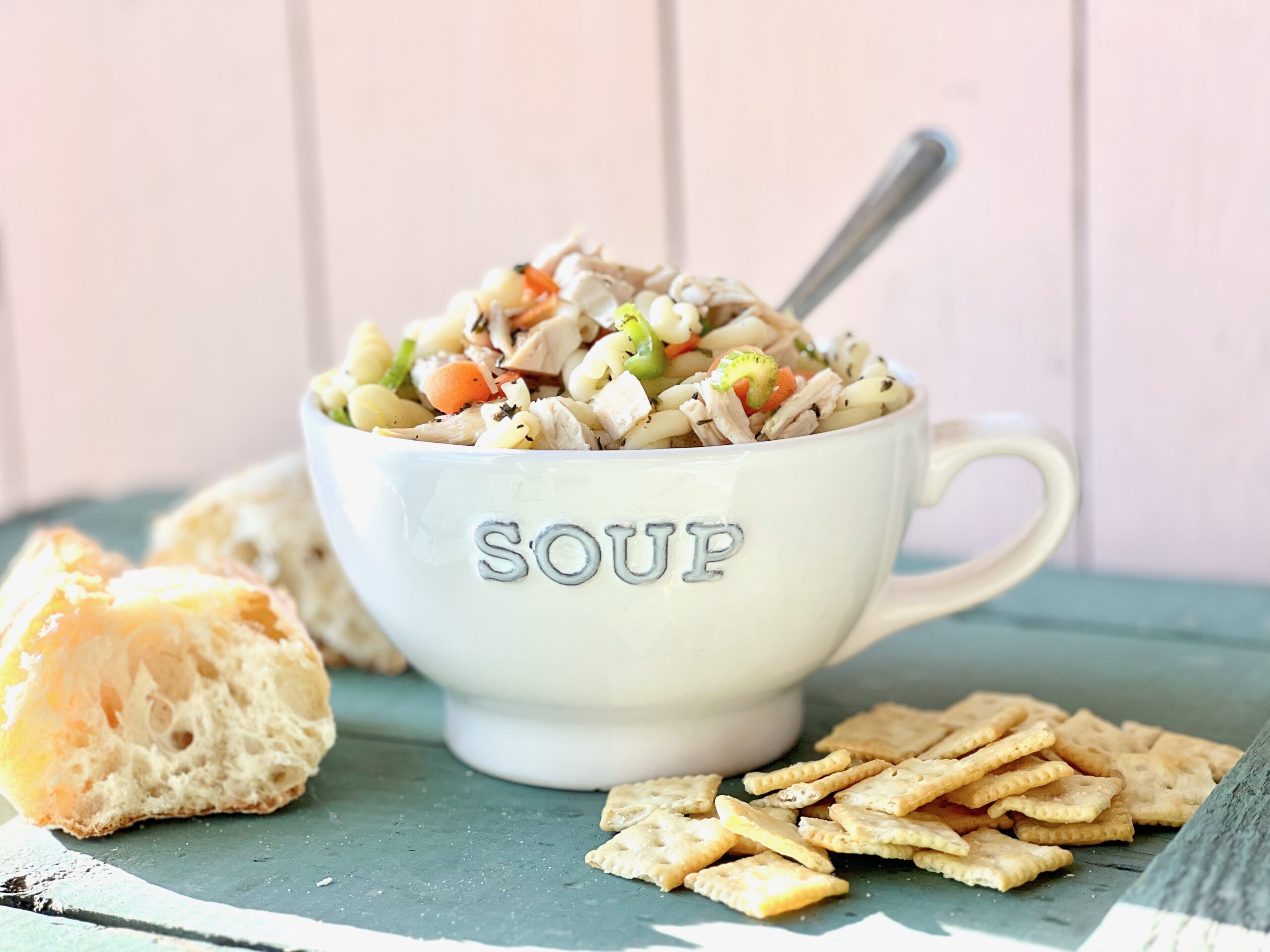 Sure it's fine to eat turkey alongside your other Thanksgiving leftovers like mashed potatoes, green bean casserole and stuffing, but after a couple of meals like that, you start looking for other ways to use leftover turkey.
Maybe you are like my friend Christianne, who has to have at least one turkey sandwich—bread, Miracle Whip or mayo, cold turkey and a little salt—and then you can use your turkey leftovers for dishes like soup, pot pie and pasta salad.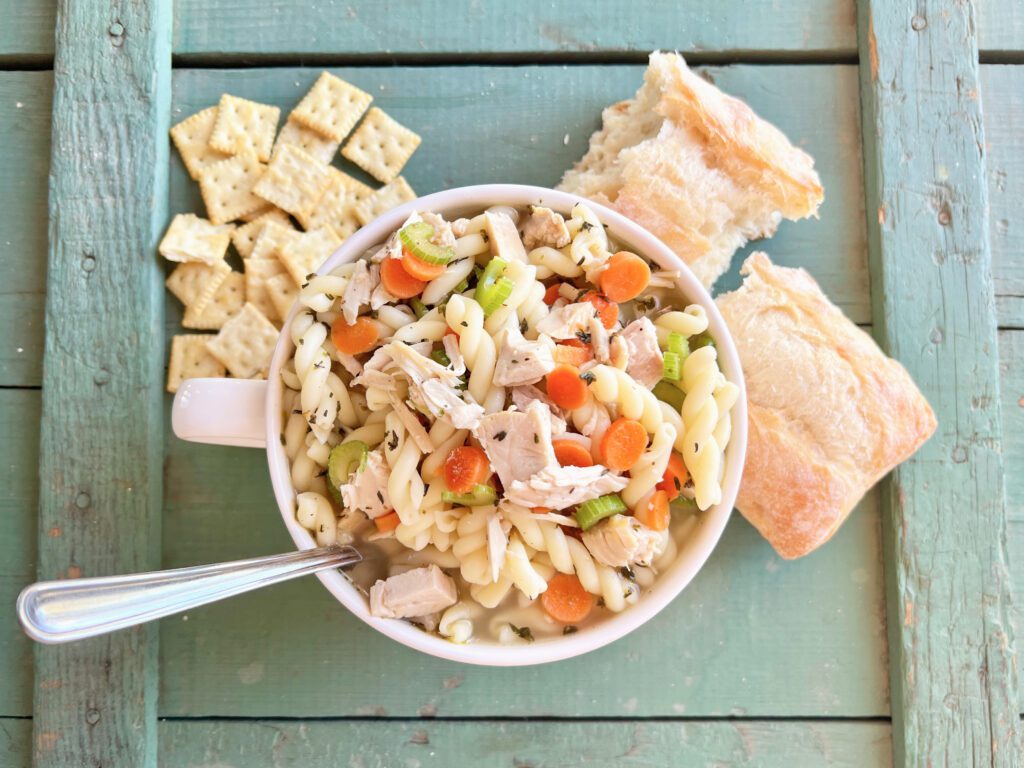 Dishes to Use Leftover Turkey
Cooked turkey is good in the refrigerator for about 3 days. By day four, you'll want to finish it or move it, sliced, to the freezer.
I asked my friends what they do with their leftover turkey and here is what they told me:
Jill C. – turkey galette
Christianne B. – turkey pot pie and turkey crescent almondine (that's after she has her one cold turkey sandwich)
Lindsey B. –turkey cranberry sliders, turkey layered hot dish (using other leftovers like the mashed potatoes and stuffing)
Darla B. – harvest turkey soup
Tammy H. – turkey noodle soup
Rachel R. – turkey and stuffing cakes (use egg as a binder, fry in olive oil and drizzle with a balsamic reduction), sandwiches with cranberry cream cheese
Carol S. – turkey tetrazzini
Staci S. – Thanksgiving lasagna—layer leftover mashed potatoes, stuffing, turkey, gravy, and green bean casserole in a disposable foil baking dish. Wrap well and freeze. Thaw in the refrigerator and reheat in the oven on a snowy day in mid-December. Your future self will thank you.
Darilyn O. – turkey pot pie
When I was preparing for my KELOLAND Living segment about ways to use leftover turkey, I came up with more ideas than what I could possibly talk about in six or seven minutes. Just watch the episode—I'm all over the place.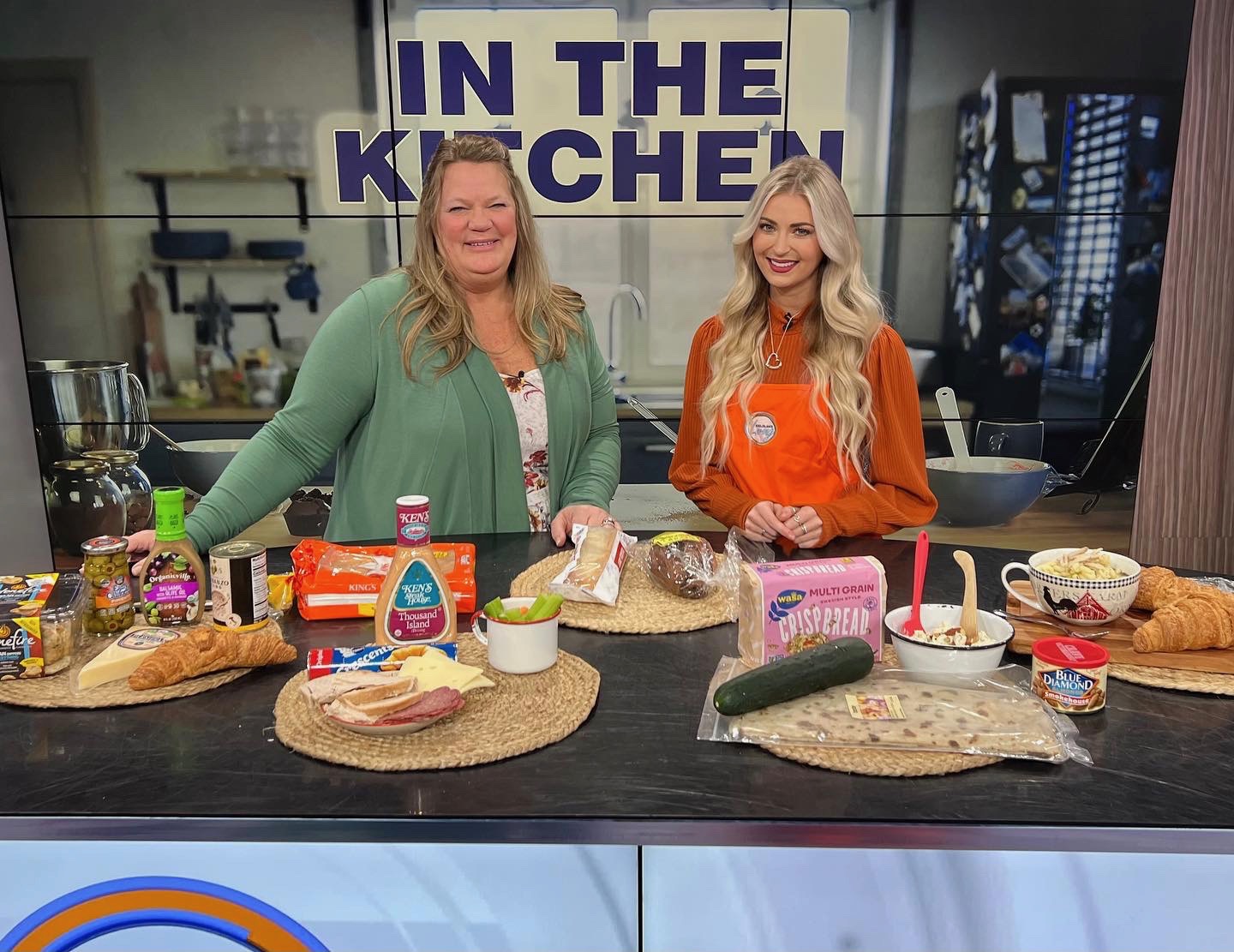 Whether you hosted a feast or your mom sent you home from Thanksgiving with leftover turkey, here are a few more ideas for what to do with it.
Two of my favorite ways to use leftover turkey are noodle soup and chicken salad.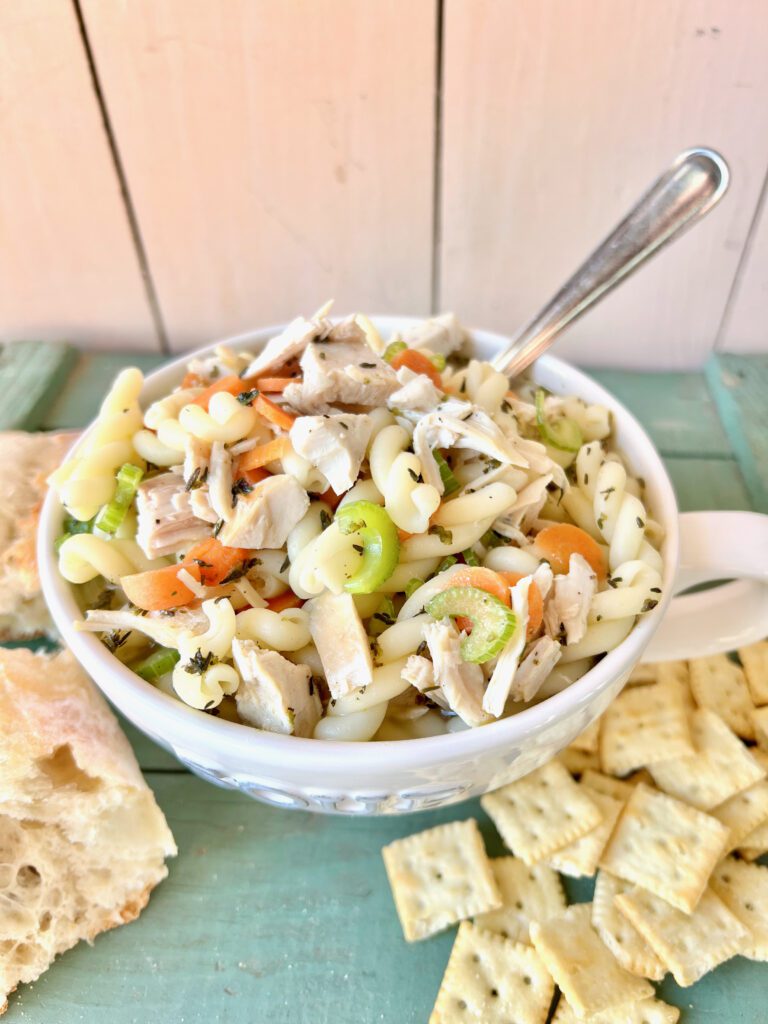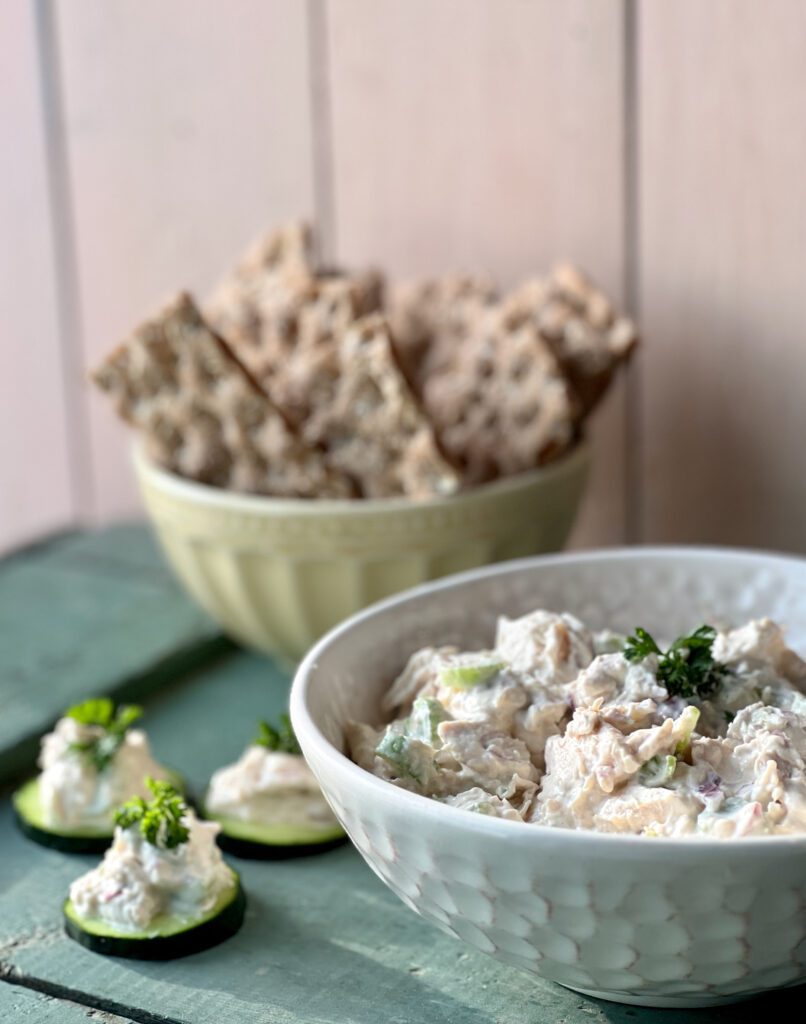 Sandwiches
Grilled Rachel: turkey, coleslaw, thousand island or Russian dressing and Swiss cheese
Turkey salad on bread, pita, tortillas, naan, lefse, croissants (turkey salad recipe below, or adjust my tuna salad recipe)
Turkey, cheese and fresh veggies in a pita pocket (would be delicious with smoked cheese!)
Turkey and cheese lefse or tortilla wrap (like our deli meat camping wraps)
Thanksgiving sandwich melt with onion, cheese, and whole-grain mustard
Turkey cranberry melt
Open-faced turkey melts (think tuna melts)
Side note: Because I may have forgotten to mention the smoked almonds in my turkey salad (I know I forgot them in the photo), I'm inserting a large picture of smokehouse almonds because they add so much flavor and crunch. Don't leave them out.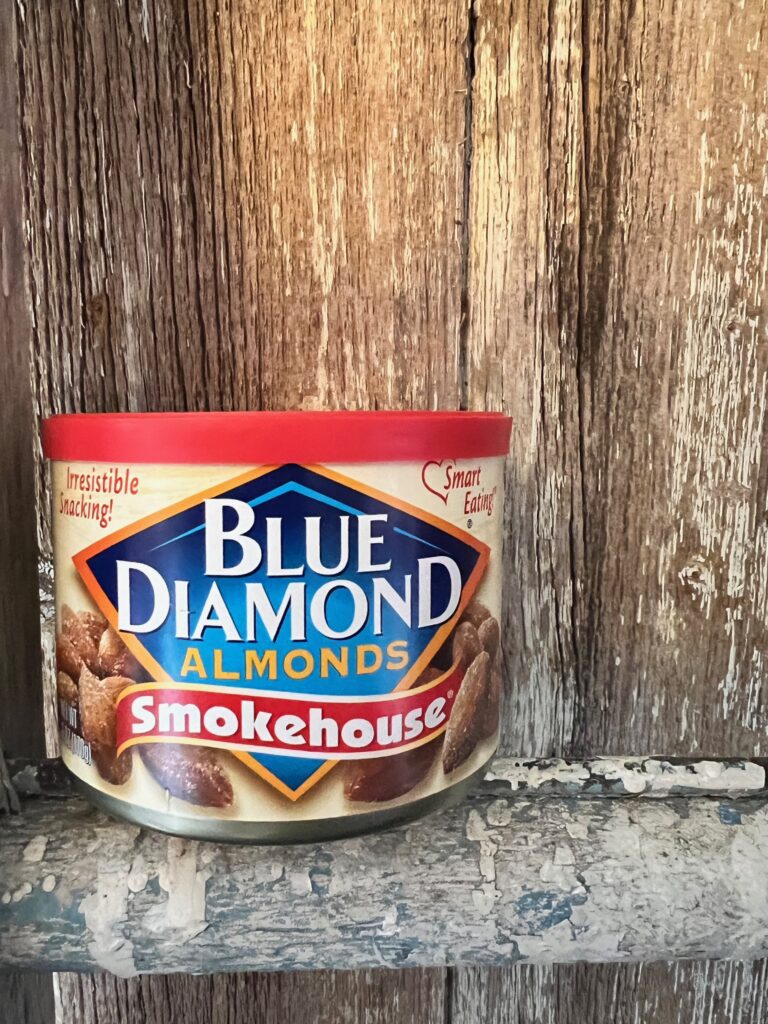 Salads
Entrees
Walking tacos with Doritos or corn chips
Enchiladas verdes
Hot turkey commercial with your mashed potatoes and gravy (like the Midwest hot beef commercial)
Baguette or flatbread pizza (turkey, bacon, ranch and cheddar or buffalo turkey with hot sauce, cheese and ranch or blue cheese)
Individual ramekin turkey pot pies
Baked turkey and cheese crescent roll-ups (using a tube of crescent roll dough)
Turkey, bacon, ranch pizza or BBQ turkey and red onion pizza
Turkey pot pie using crescent roll dough for crust
Turkey shepherd's pie (adjust this Lodge Cast Iron recipe for beef shepherd's pie by using chicken or turkey broth and turkey)
Appetizers & Snacks
Wontons (roll turkey and slice of cheese in wonton wrapper, fold and roll up, brush with olive oil, sprinkle with salt, bake at 400° until golden brown, about 20 minutes)
Hot turkey browns (tiny brown cocktail bread, Boursin or Laughing Cow cheese, stone ground mustard, turkey, bacon and broil)
Buffalo turkey ranch dip with tortilla chips
Appetizer skewers with turkey, cheese, olives, salami, veggies, stuffed tortellini
Nachos with turkey, pinto or refried beans, cheese, sour cream, salsa
Turkey salad topped with chopped smoked almonds on Wasa crisp bread
Turkey salad and smoked chopped almonds on mini naan bread
Turkey salad on sliced cucumbers
Certainly you can think of many more ideas, and you probably have fun traditions for other recipes to use leftover turkey. I'd love to hear about them!
Sweet wishes,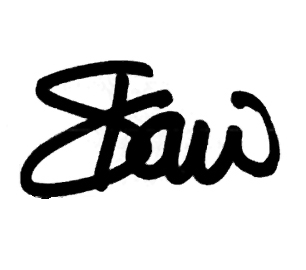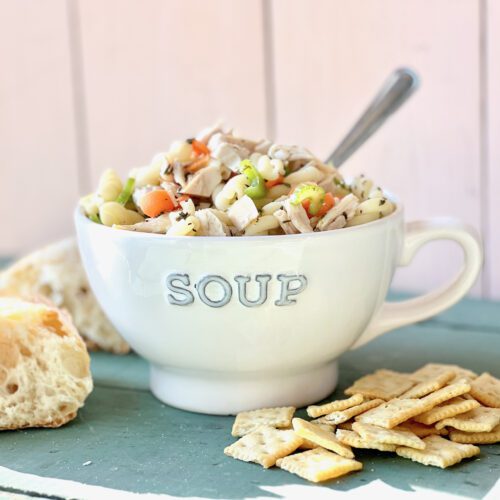 Email this recipe
Turkey Noodle Soup
Making turkey noodle soup is one of the simplest ways to use leftover turkey. Adjust the ingredients based on how much turkey you have. Use carrots and celery from the veggie tray.
Ingredients
3

cups

turkey, cooked and shredded (skin removed)

¾

cup

diced carrots

½

cup

diced celery

¼

cup

finely diced yellow onion

2

tablespoons

salted butter

80

ounces

chicken or turkey broth

,

10 cups

1

teaspoon

dried marjoram

1

teaspoon

dried thyme

1½

teaspoons

salt

⅛

teaspoon

black pepper

3

cups

uncooked extra wide egg noodles

,

or your choice of pasta noodles
Instructions
Cook egg noodles according to package directions. Drain. Set aside.

In a large stockpot over medium heat, sauté the carrot, celery and onion in butter until tender.

Stir in turkey, seasonings, noodles and broth. Cook until hot, approximately 15 minutes.
Nutrition
Calories:
128
kcal
Carbohydrates:
12
g
Protein:
11
g
Fat:
4
g
Saturated Fat:
2
g
Polyunsaturated Fat:
0.5
g
Monounsaturated Fat:
1
g
Trans Fat:
0.1
g
Cholesterol:
44
mg
Sodium:
1059
mg
Potassium:
175
mg
Fiber:
1
g
Sugar:
2
g
Vitamin A:
1440
IU
Vitamin C:
1
mg
Calcium:
24
mg
Iron:
1
mg
All text and images © Staci Mergenthal • Random Sweets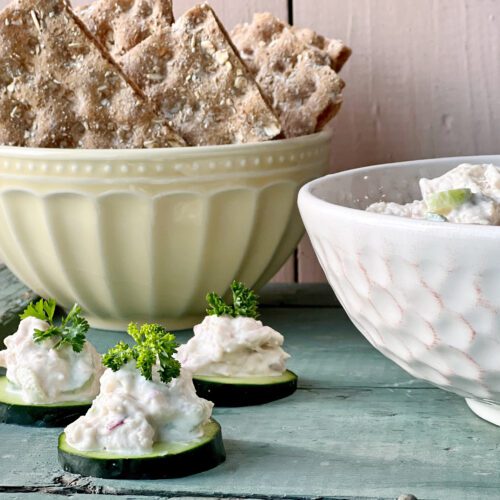 Email this recipe
Turkey Salad
Serve chicken salad cold on cucumbers and celery, or on a variety of breads, crackers, croissants, naan bread, lefse or tortillas. Serve hot as an open-faced melt with cheddar or Swiss cheese under a broiler (like a tuna melt).
Ingredients
1¼

cups

shredded or diced turkey, fully cooked, skin removed

¾

cup

diced celery

¼

cup

finely diced red onion

½

cup

mayonnaise

,

or more to taste

1

tablespoon

freshly squeezed lemon juice

¼

teaspoon

liquid smoke

,

optional

½

teaspoon

salt

¼

teaspoon

black or white pepper

¼

teaspoon

onion salt

¼

teaspoon

garlic powder

½

cup

chopped smoked almonds

,

optional
Instructions
In a medium bowl, mix together the turkey, celery and red onion.

Add the mayonnaise, lemon juice, liquid smoke, salt, pepper, onion salt and garlic powder. Stir.

Refrigerate at least 2 hours. Serve on bread, crackers crisp bread crackers, naan bread, croissants, tortillas, lefse, or as lettuce wraps.
Nutrition
Calories:
99
kcal
Carbohydrates:
1
g
Protein:
4
g
Fat:
9
g
Saturated Fat:
1
g
Polyunsaturated Fat:
5
g
Monounsaturated Fat:
2
g
Trans Fat:
0.02
g
Cholesterol:
16
mg
Sodium:
273
mg
Potassium:
71
mg
Fiber:
0.2
g
Sugar:
0.4
g
Vitamin A:
47
IU
Vitamin C:
1
mg
Calcium:
7
mg
Iron:
0.2
mg
All text and images © Staci Mergenthal • Random Sweets