Keep It Simple Sandwich: Grilled Turkey Cheddar and Bacon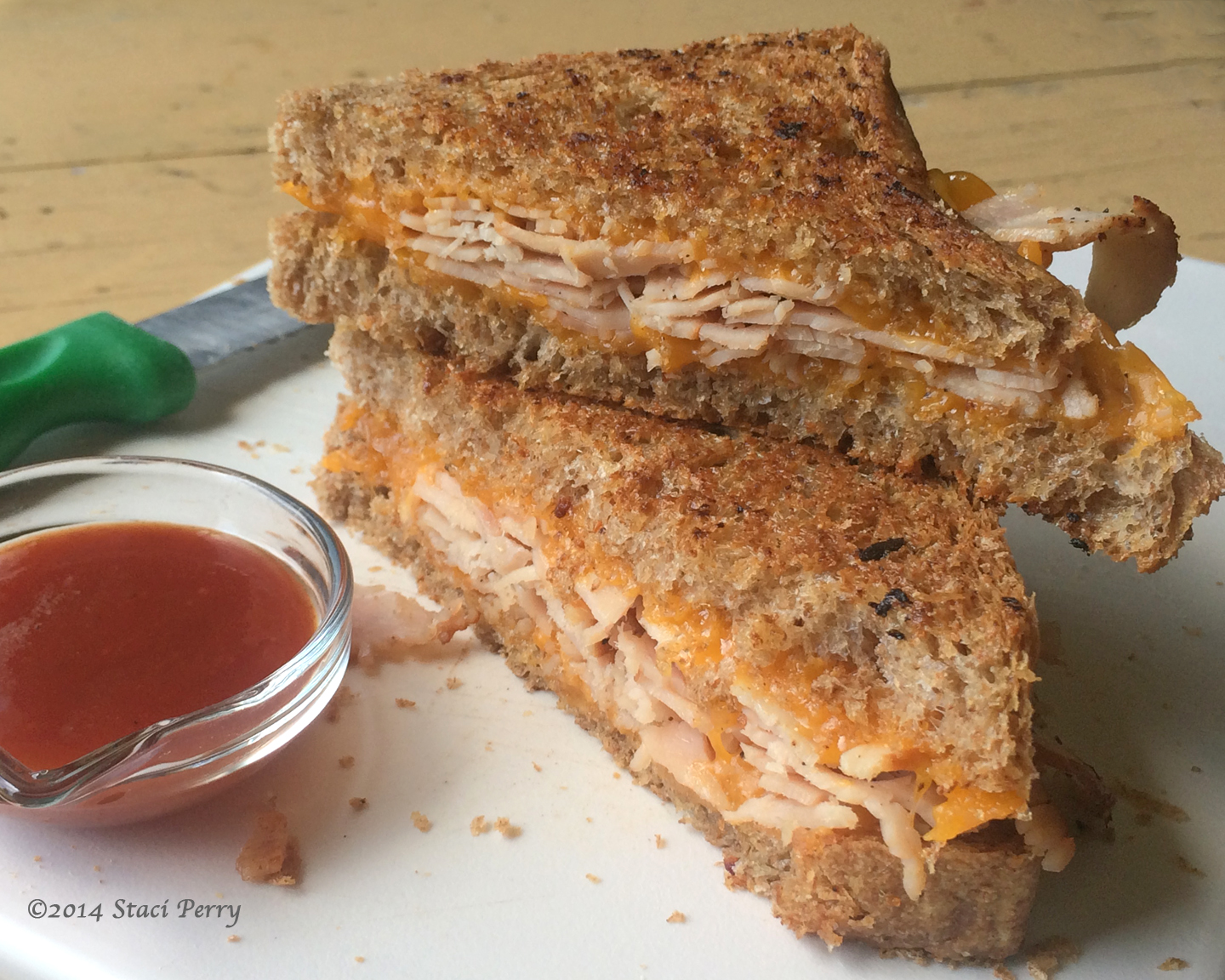 Like many of you, I spend Monday through Friday at the office. We use our lunch hours to email teachers and coaches, call dentist and doctor offices, scratch out lists and to-dos in our planners, and sprint up the post office stairs just in time to run back to work with disheveled hair, looking like we were out for a dash of afternoon delight.
You and I share a common bond. We want tasty and effortless weekday meals—simple to plan, easy to shop for, and speedy to toss together. Sandwiches are becoming exceedingly ingenious but we don't always have time to invent something outlandish.
I like to recreate my favorite restaurant meals at home. That way, I have control over the quality of ingredients. There used to be a restaurant in Pipestone, Minn. called Villager. A simple grilled turkey and cheese melt was my favorite item on the menu.
Whether you have a short half hour at home for lunch or are jetting off to the ice rink after supper, you have time to grill yourself and your family a crisp, melty sandwich.
Since you need precooked bacon, fry up an extra pound of bacon on weekends and store it in the freezer. You'll love how many times it comes in handy.
I like to dip my sandwich in Carolina gold or barbecue sauce, like Cattlemen's Carolina Tangy Gold BBQ Sauce, Trader Joe's Carolina Gold sauce or Trader Joe's Kansas City Style BBQ Sauce.
Sweet wishes,