It's a Bread Lover's Simple Tuna Salad Sandwich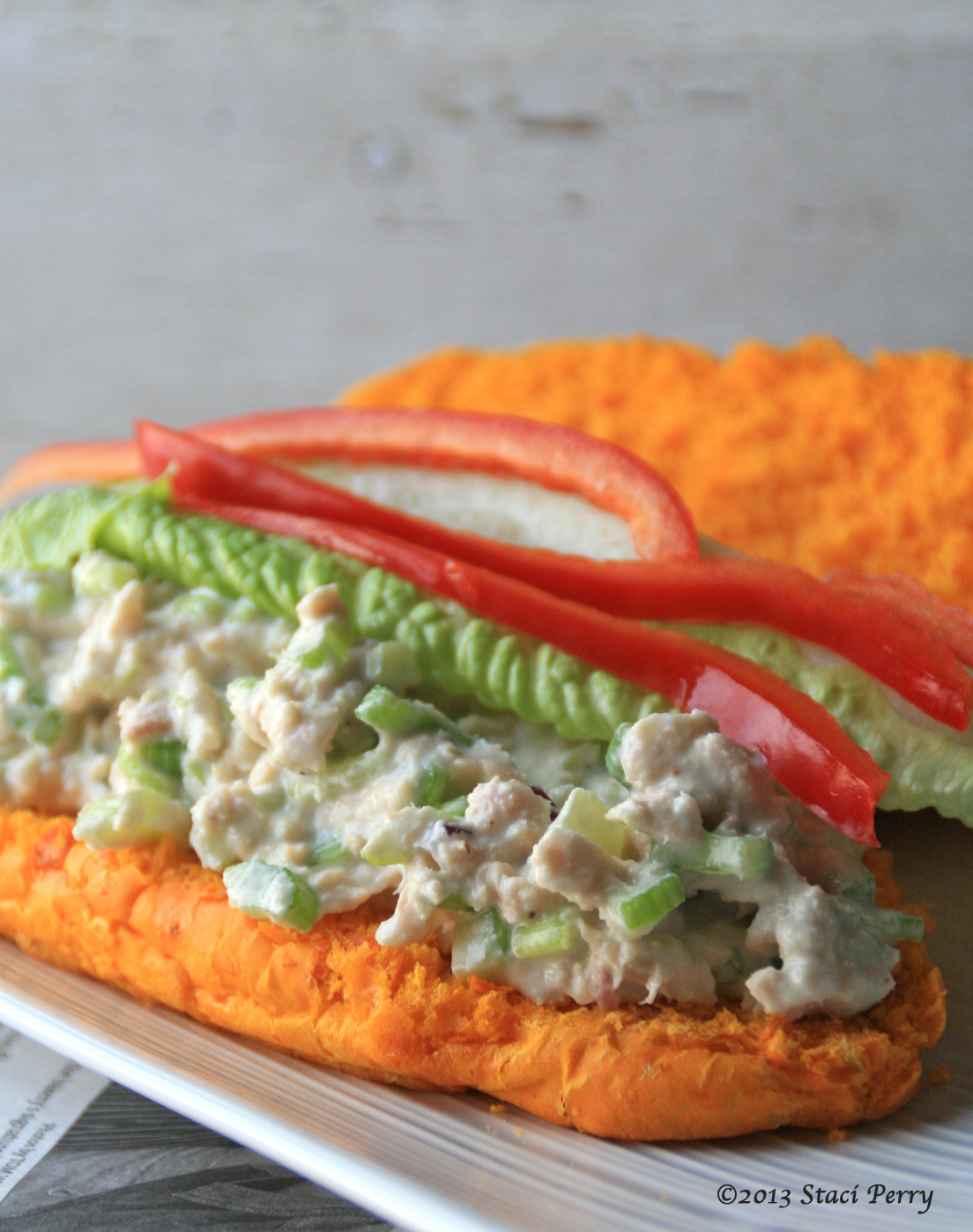 It's more about the crusty, spongy in the middle, toasty seeds on top, breads than anything I put on my homemade sandwiches. I'm a bread lover not a bread baker and my toppings are simple, like my simple tuna salad with truckloads of crunch from diced celery.
We hit the road this weekend to New Ulm, Minnesota for a girls hockey tournament. It's one of the few towns within hours of us that I know still has a small-town bakery. Like the town's streets, German history wafts from The Bäckerei & Coffee Shop's ovens.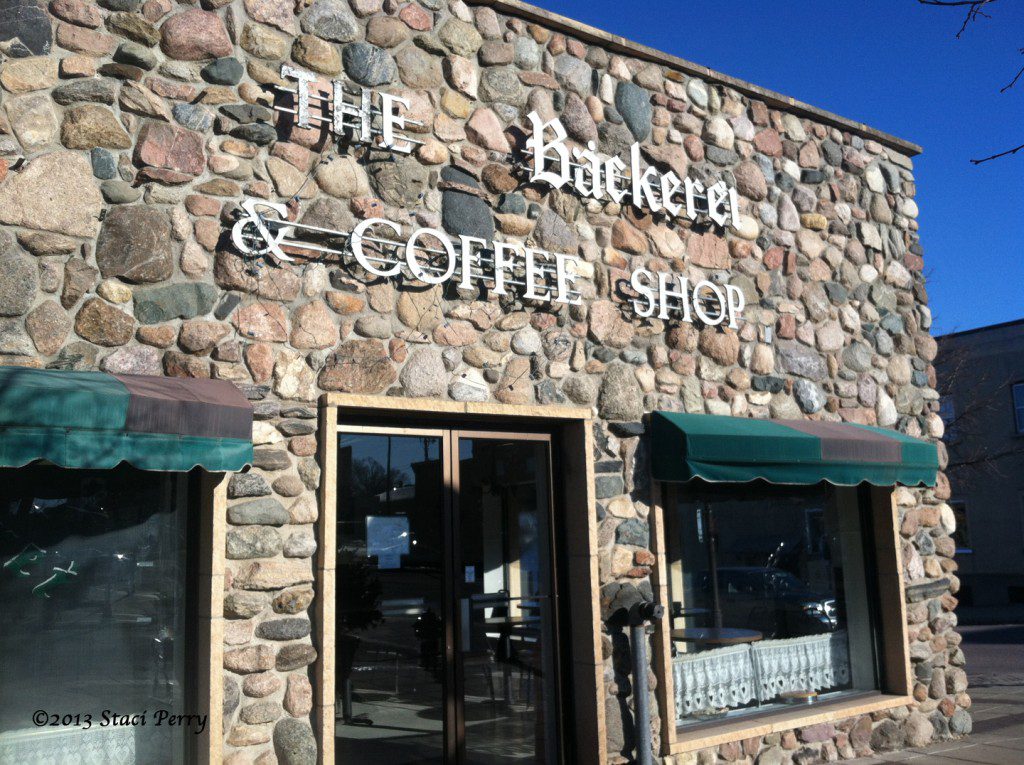 We bought dark buns brushed with a hint of butter and a sprinkle of salt. We ate them before we left town. The other one, pictured at top, was called "something in German that I don't remember," and "they are like an onion bread." Whatever it is, a crunchy tuna salad goes perfect right on top of it. (And yes, it really was orange.)
Even though you likely have your own favorite tuna salad recipe, it's a good reminder to stop and smell the fresh bread once in a while. Bring a loaf home and make yourself a special sandwich.
Other sandwiches you want good bread for are Smoky Egg Salad Croissant, Ham and Swiss Melt with Crispy Fried Salami and Jalapeño Jack, and Grilled Turkey Cheddar and Bacon.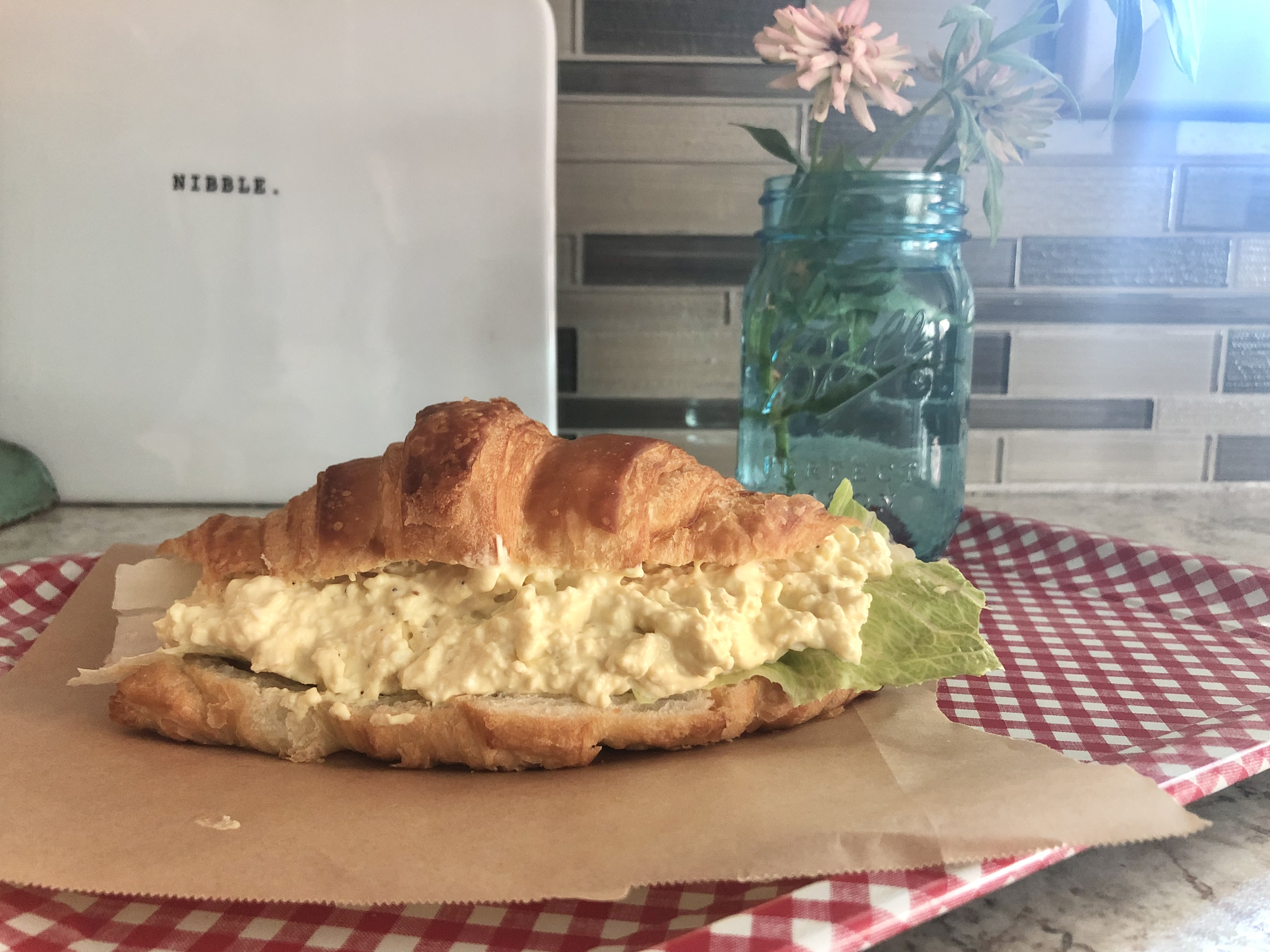 Sweet wishes,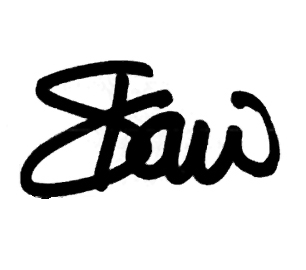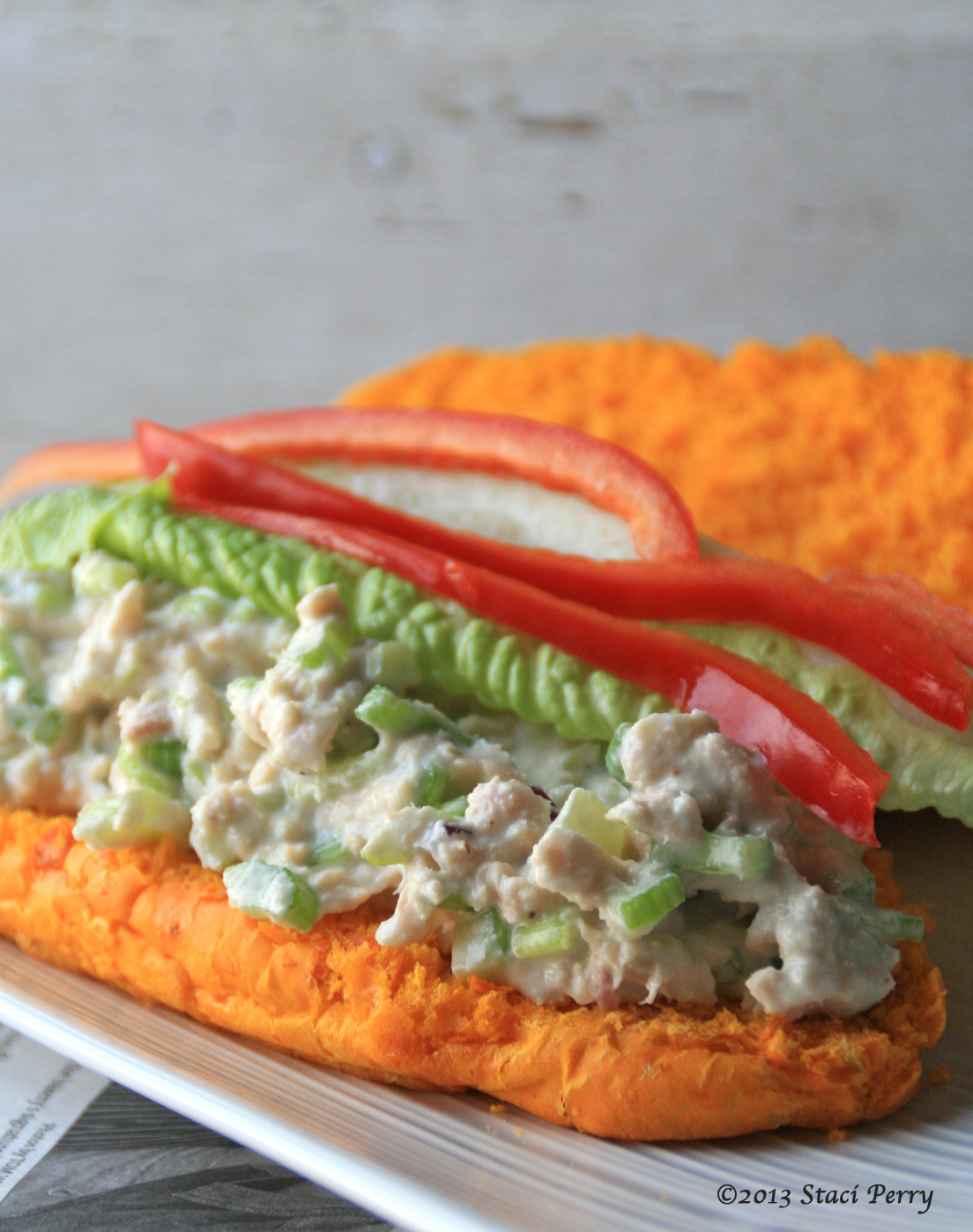 Email this recipe
Simple Tuna Salad
This is a "to taste" recipe, meaning you add as much or as little as you want, and add any of your favorite ingredients. Just be sure to sandwich it with a delectable bread.
Ingredients
Albacore white tuna in water

finely diced red onion

chopped celery

mayonnaise

Worcestershire sauce

onion salt

garlic powder

black pepper

lettuce

sliced red peppers

your most favorite sandwich bread
Instructions
Mix tuna and next 7 ingredients in a medium bowl until combined.

Make a sandwich using tuna salad, peppers, lettuce, and bread.

Store tuna salad in an airtight container in the refrigerator.
All text and images © Staci Mergenthal • Random Sweets