26 Lallygagging Minutes to Chicken Chickpea Cilantro Salad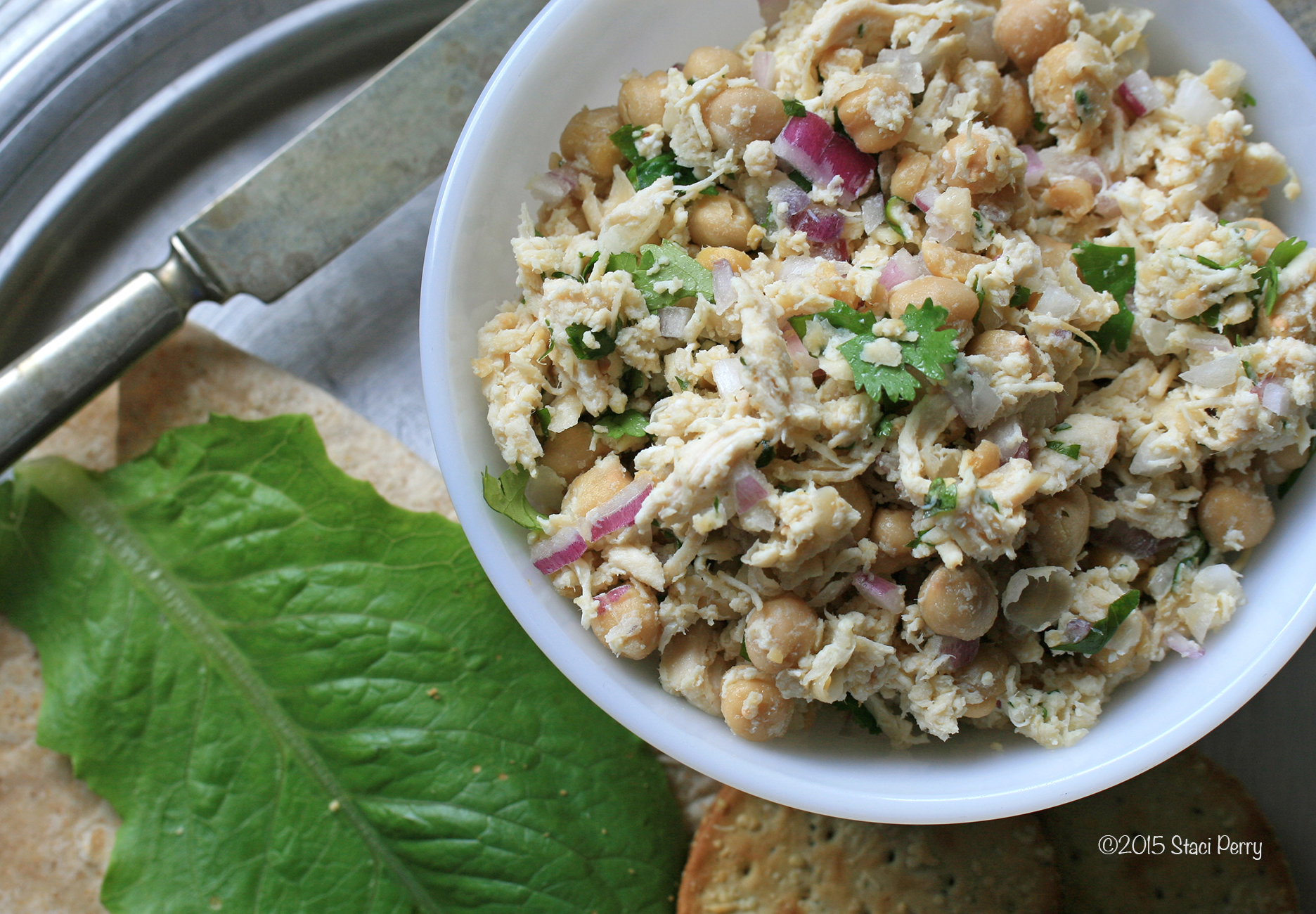 A personal chef. I don't have one but if I did, I'd eat healthy meals 19 out of 21 in a week. The other two would consist of Twin Bing candy bars, pepperoni and green olive pizza, Caribou Campfire Mochas, Potato Olés with nacho cheese, fettuccine Alfredo, crusty bread slathered with butter, and a towering stack of bacon.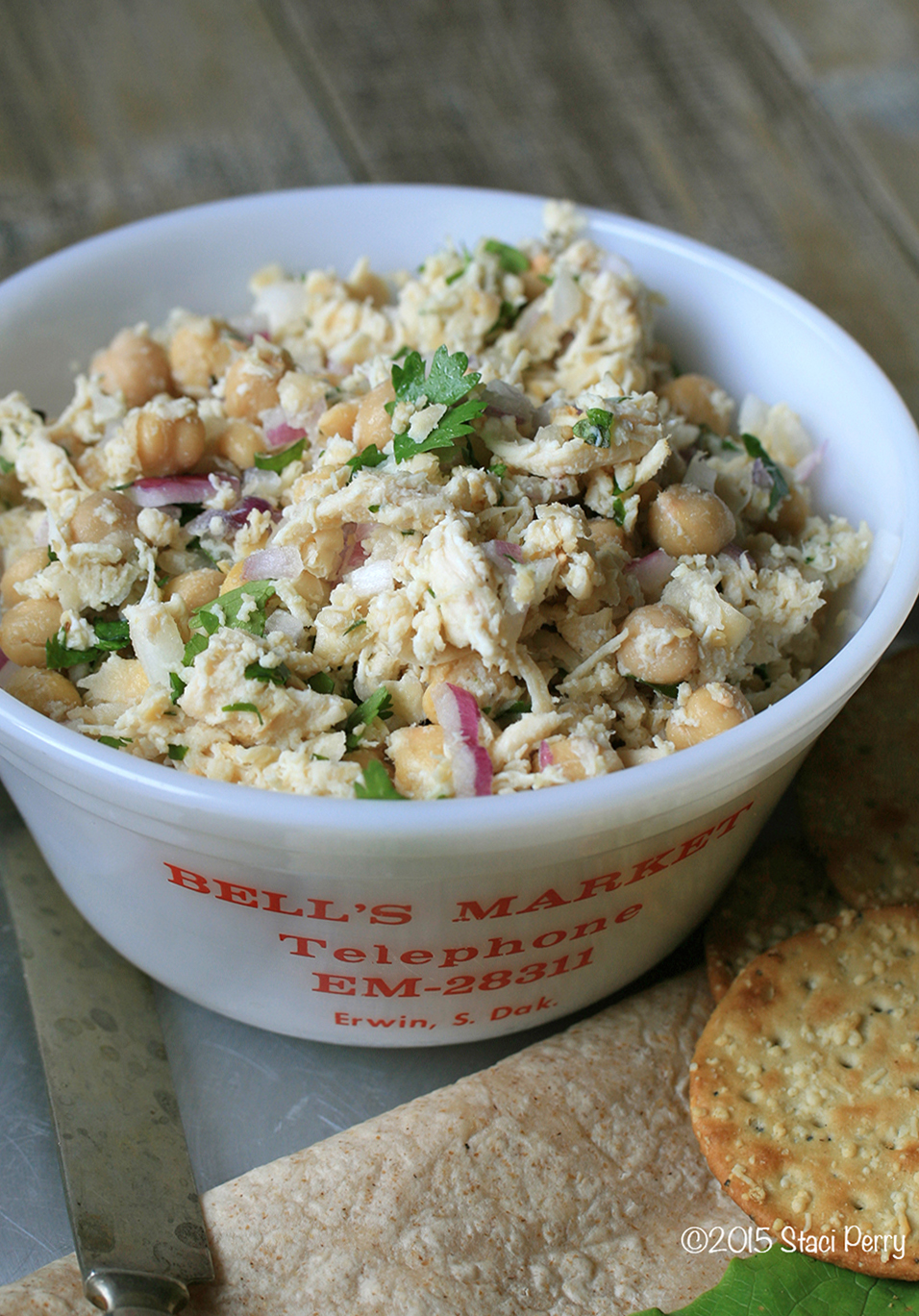 My lame excuse for not eating healthy, other than not having a personal chef, is that it seems it takes extra time to plan and prepare healthy meals. But lately my sister Kalli has been influencing me to embrace smarter health habits so I'm experimenting ways to get my salt and savory fix without dipping seasoned fried potato rounds in nacho cheese sauce containing 12,032 (give or take a few) calories per one-ounce Solo cup.
My sister Kalli developed a chicken chickpea cilantro salad based on a deli dish from Pomegranate Market in Sioux Falls. You only need 26 minutes, rotisserie chicken, one can of chickpeas, a bunch of cilantro, red onion, your favorite low-carb low-sugar oil & vinaigrette dressing, lettuce, and low-carb tortillas.
Recipe Snapshot
EASE: Easier to make than you might think
PROS: It's delicious, healthy and a good way to use cilantro.
CONS: Absolutely none
WOULD I MAKE THIS AGAIN? Every day for lunch
We'd still rather eat King Bings and drink a bottle of Stella Rosa and a six-pack of Angry Orchard. (A bunch of grapes and six apples a day, right?)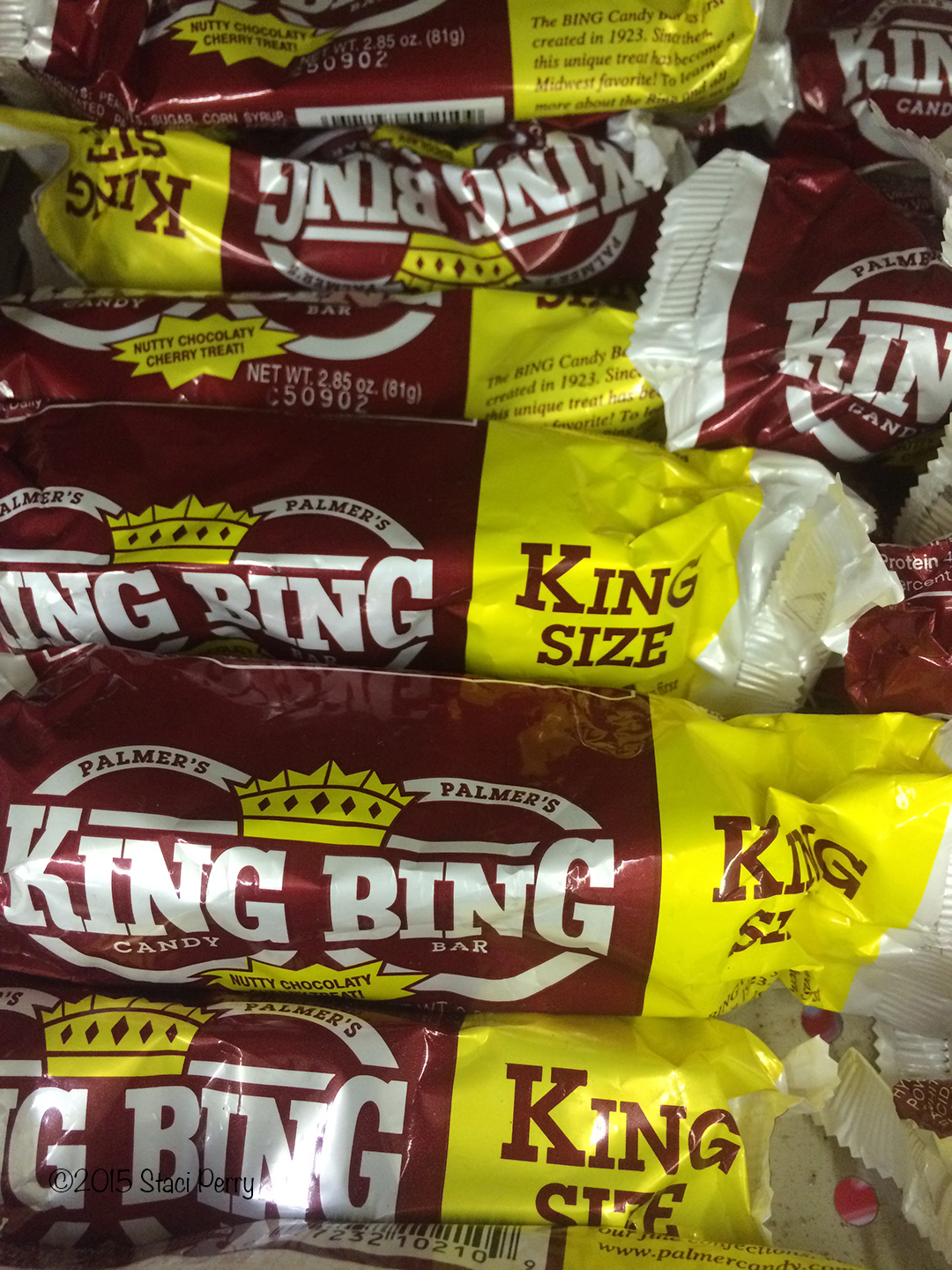 Here's where the 26 minutes comes in. I live five miles from the nearest store so it would take me almost as much time to drive to town, buy a King Bing, and zip back home as it would for me to make chicken chickpea cilantro salad. I timed myself, lallygaggingly preparing the salad, and it only took 26 minutes from the time I took the rotisserie chicken out of the fridge to the time I rolled my first tortilla.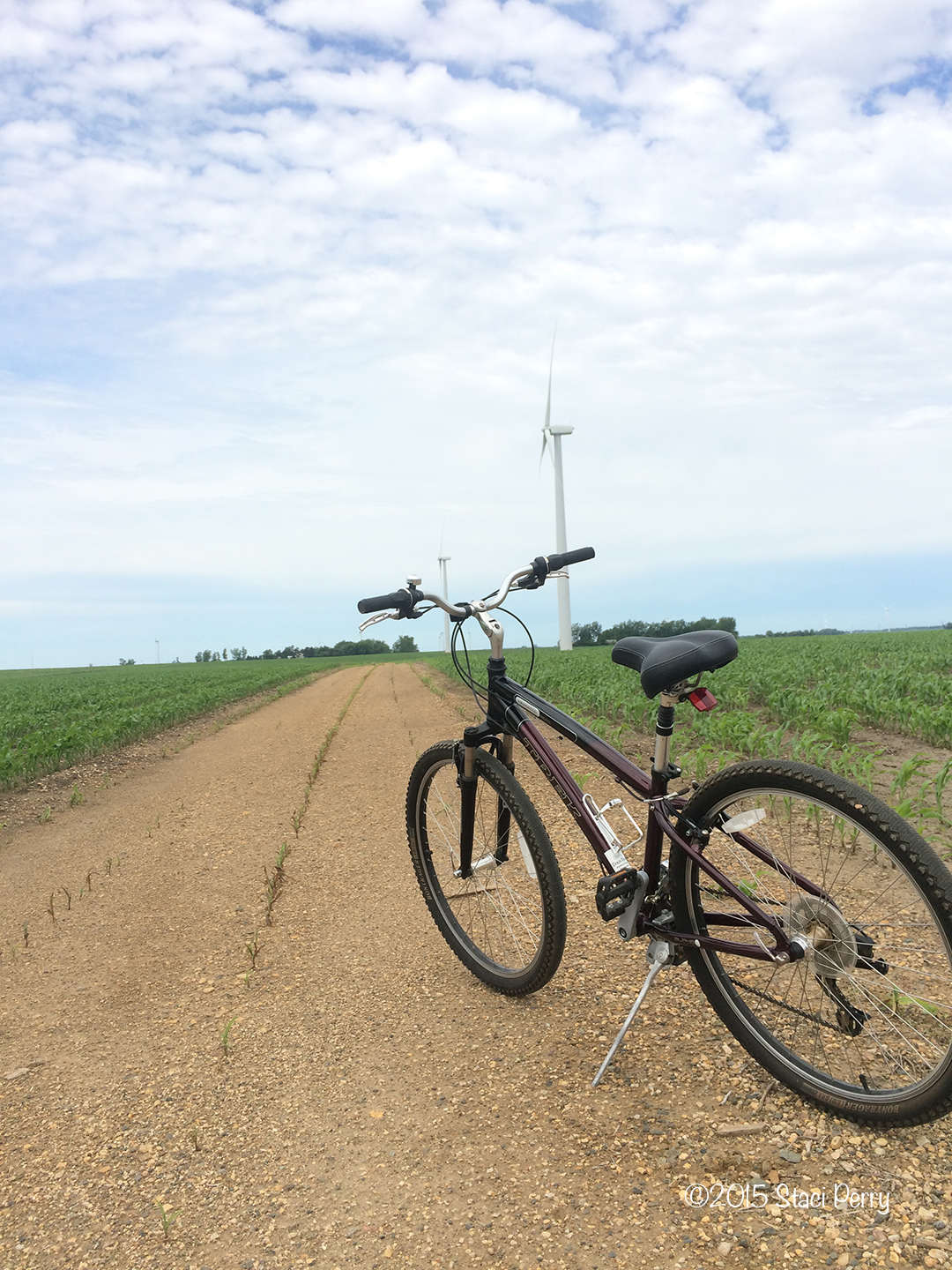 My sister has also inspired me to incorporate more active minutes in my day. Maybe if I ride my bike to town and back I'll deserve a King Bing?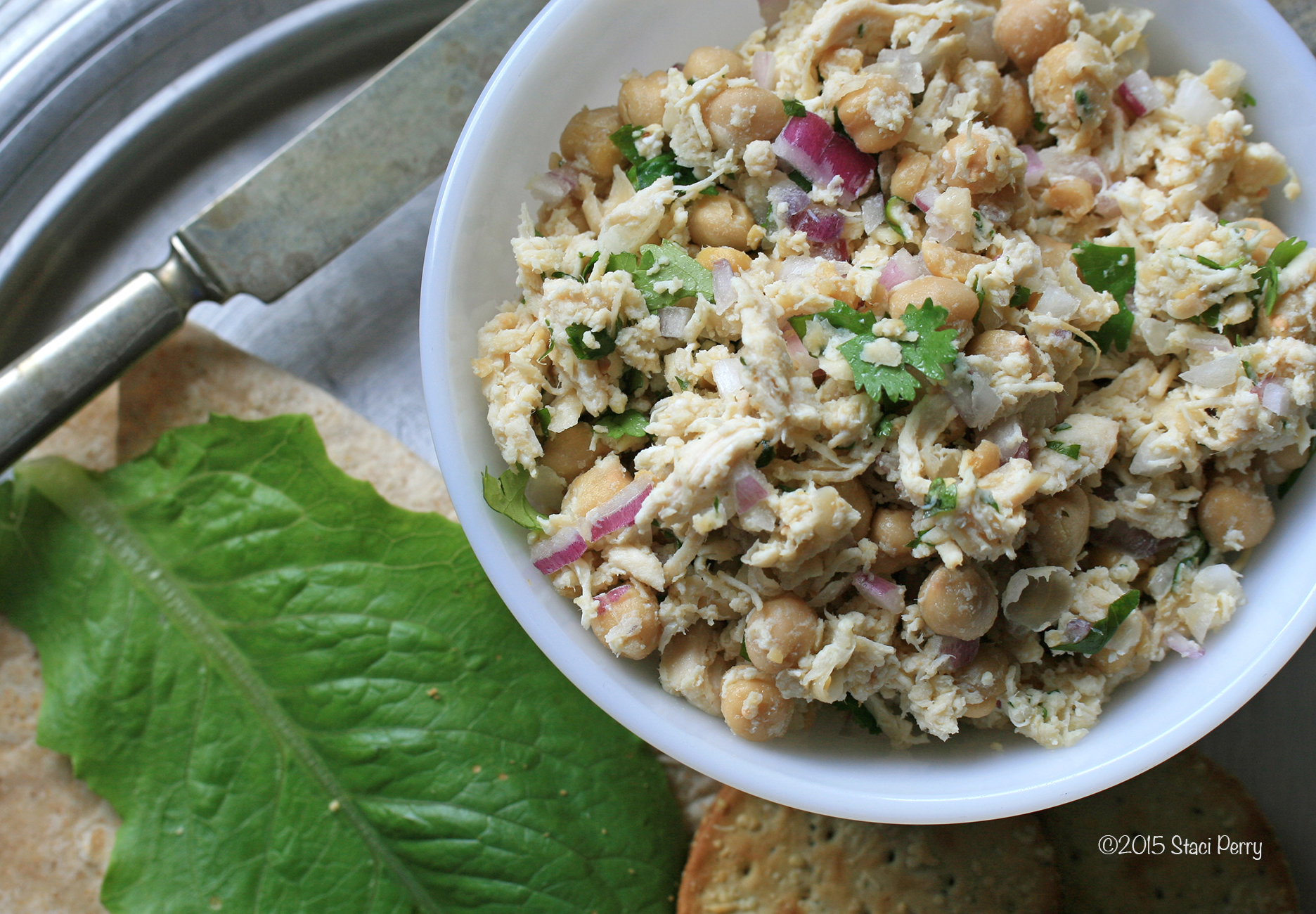 Wrap it, spread it, or roll it – this salad is good on crackers, rolled up in lettuce, stuffed into a tortilla, or just by the spoonful. What are some foods that make healthy eating choices easy for you?
Sweet and healthy wishes,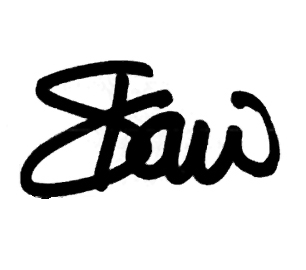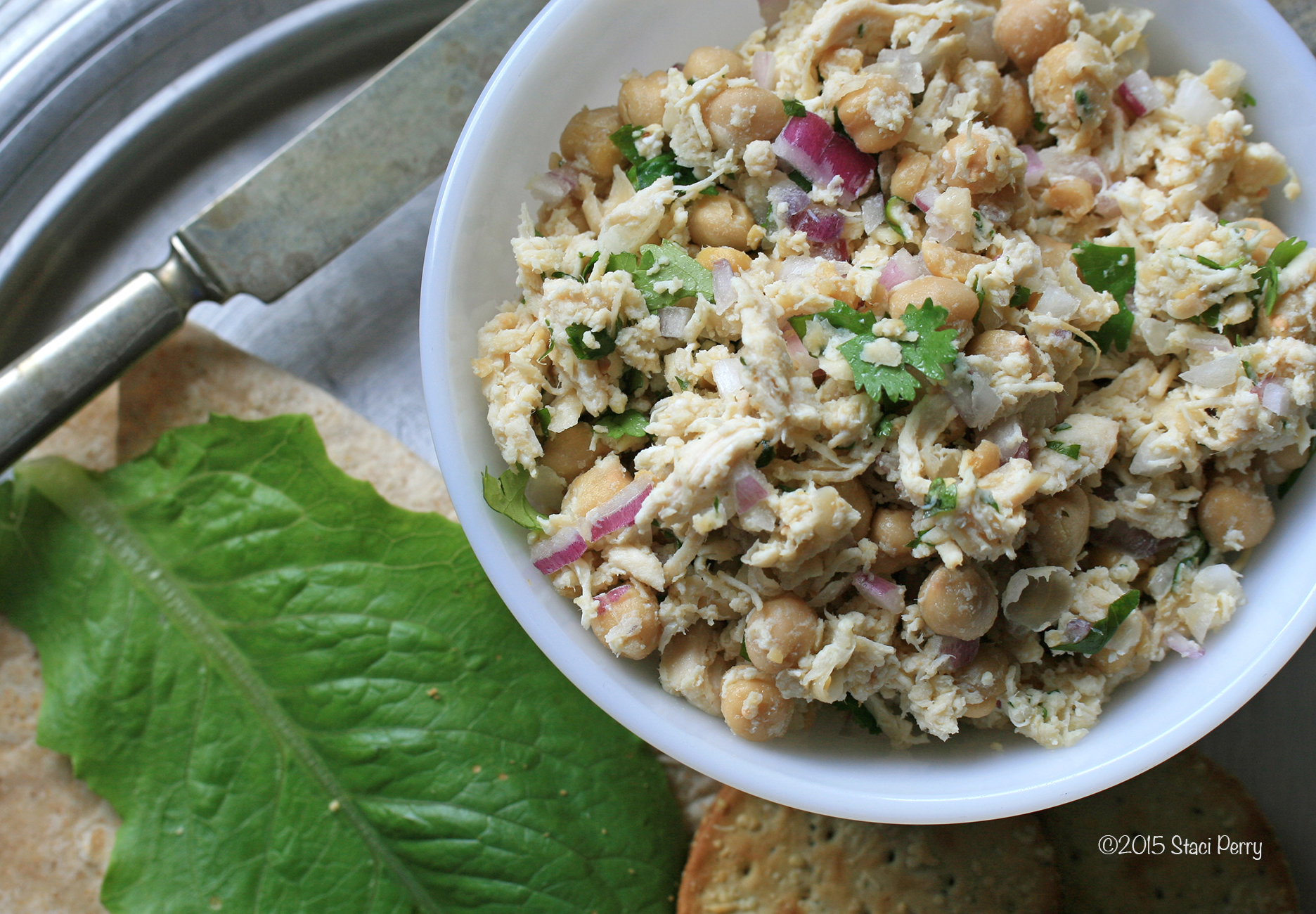 Email this recipe
Chicken Chickpea Cilantro Salad
A healthy and delicious way to use rotisserie chicken and cilantro.
Ingredients
6

oz

rotisserie chicken, shredded, skin removed

15

oz

can chickpeas

,

drained, rinsed, skins removed

2

teaspoons

cilantro chopped

¼

cup

diced red onion

3

tablespoons

low carb, low sugar olive oil & balsamic vinaigrette dressing or marinade

low carb, low sugar tortilla wraps (We love Tumaro's Low-in-carb Let's Skip The Sandwich tortillas)

lettuce
Instructions
Mix together the chicken, chickpeas, cilantro, red onion, and dressing. Roll in tortillas or lettuce or spread on crackers. Store in refrigerator.
Notes
The ingredient measurements are from my sister. I use an entire rotisserie chicken breast so I add extra onion, cilantro, and dressing.
Nutrition
Calories:
202
kcal
Carbohydrates:
16
g
Protein:
18
g
Fat:
8
g
Saturated Fat:
1
g
Polyunsaturated Fat:
1
g
Monounsaturated Fat:
1
g
Trans Fat:
0.02
g
Cholesterol:
38
mg
Sodium:
542
mg
Potassium:
294
mg
Fiber:
5
g
Sugar:
1
g
Vitamin A:
27
IU
Vitamin C:
1
mg
Calcium:
47
mg
Iron:
2
mg
All text and images © Staci Mergenthal • Random Sweets