The Good, the Bad and the Petits Fours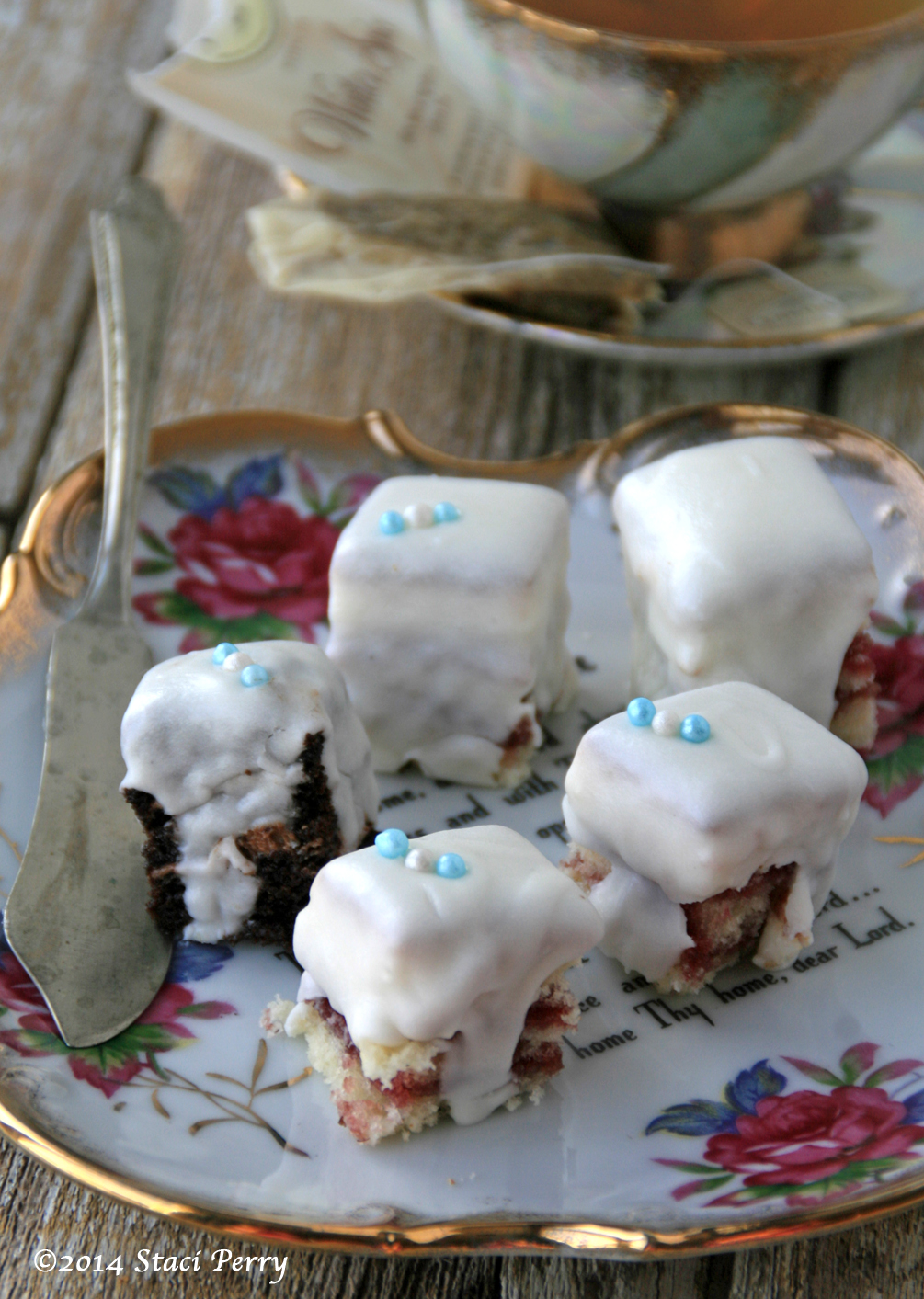 I got an F in art in middle school and I avoided the subject in high school. As an adult and a mother, I realized I liked buying scrapbooking materials but I never actually scrapbooked. I'm not much of an interior decorator either. Mostly I just slap my framed black and white photography in the hallways and call it good.
So why in the world I thought I could create delicately adorned petits fours is beyond me. But when my friend Ann asked if I could make them for her stepdaughter's wedding I said, "Sure, I'll give them a try first and see if I even can."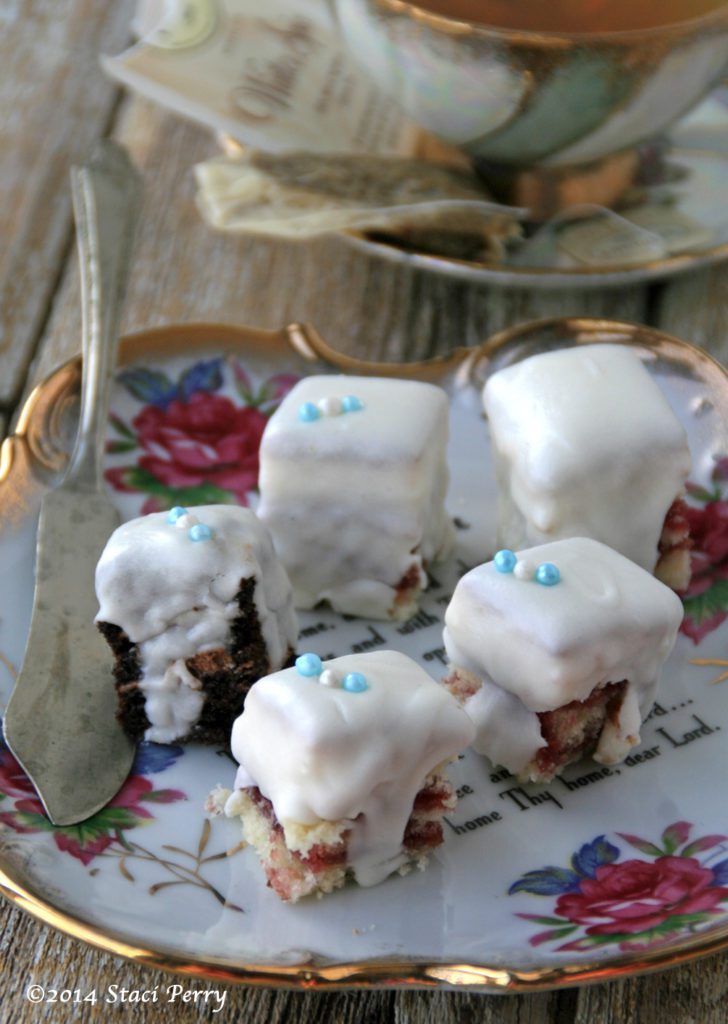 To see what petits fours [that you'd actually want to serve at your wedding] look like, check these out on Pinterest.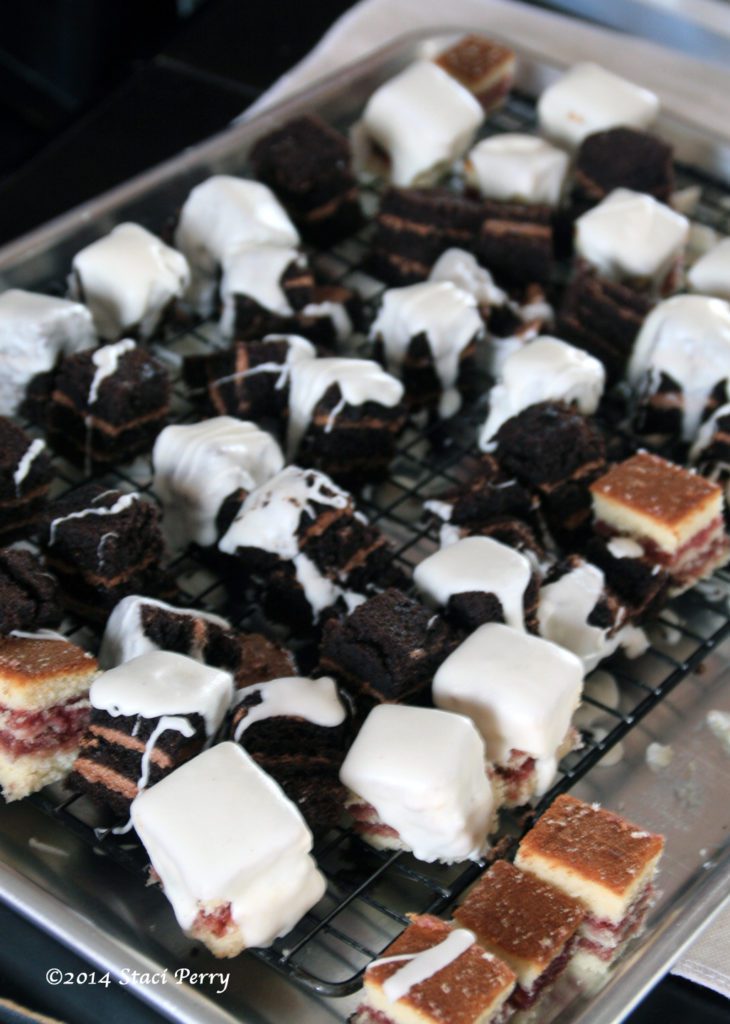 Maybe my confidence and enthusiasm came from the experience I've gained making hundreds, actually thousands, of baby cheesecakes like Key Lime Cheesecake with Patrón Sauce, Raspberry White Chocolate Cheesecake, and Deepest Dark Chocolate Cheesecake with Honey Ganache.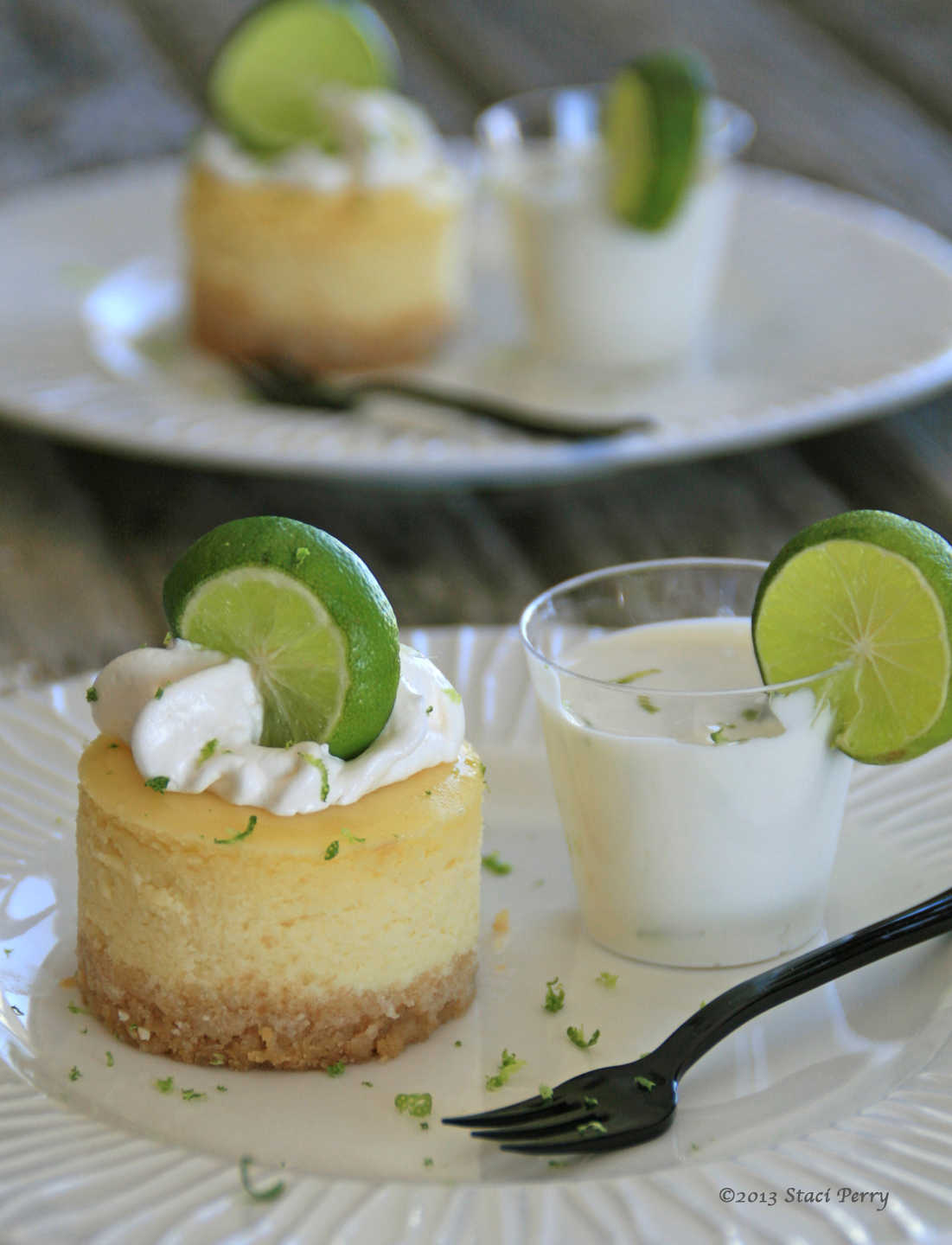 A few things I learned in this process:
Making sheet cakes and cutting 1-inch by 1-inch squares with a knife just doesn't work. They are too small to handle the weight of stacked layers covered with fondant, which turns them into leaning and tumbling towers of petits fours. Use a small round or square biscuit cutter instead.
It takes a lot more pourable fondant to smoothly cover each petit four than what you'd think. A lot.
Petits fours are remarkably more time-consuming to make and assemble than baby cheesecakes.
If you are up to the petit four challenge, these are the websites I used to get me though the trial and error process. Golden Vanilla Cake From King Arthur Baking – a cake that I would definitely bake again because of its full vanilla flavor and soft texture. I used seedless raspberry jam for the vanilla petit four layers.
For the chocolate petits fours, I baked my Heavenly Chocolate Cake and made the Whipped Chocolate Cream layer in these Chocolate Pomegranate Petit Fours from A Spicy Perspective.
For the icing on both the vanilla and chocolate cakes, I made White Chocolate Poured Fondant Icing from King Arthur Baking Company and used the tips in their article, Pointed Pinkies Only, Please.
I'll stick to my better than sex cake.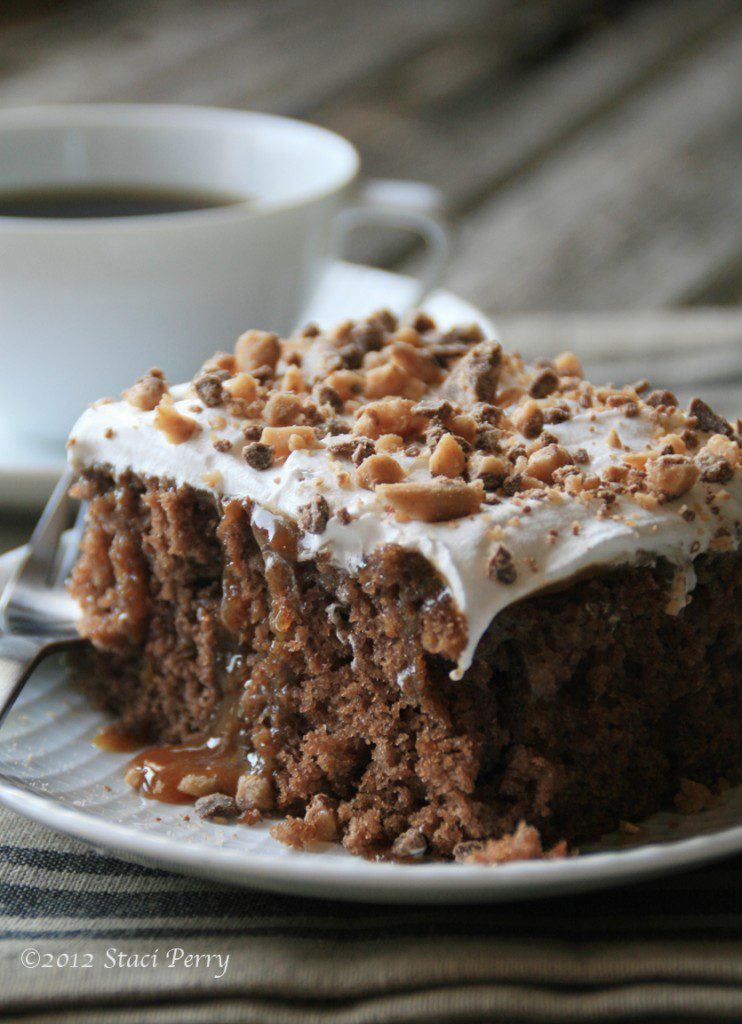 Although the square blobs of cake were a fail in the context of serving them at a wedding, they tasted fabulous. Maybe the bride will come around to offering her guests adorable little cheesecakes instead. Dun dun daadun, dun dun daadun…
Sweet wishes,