Save the Bees, Make Chocolate Cheesecake with Honey Ganache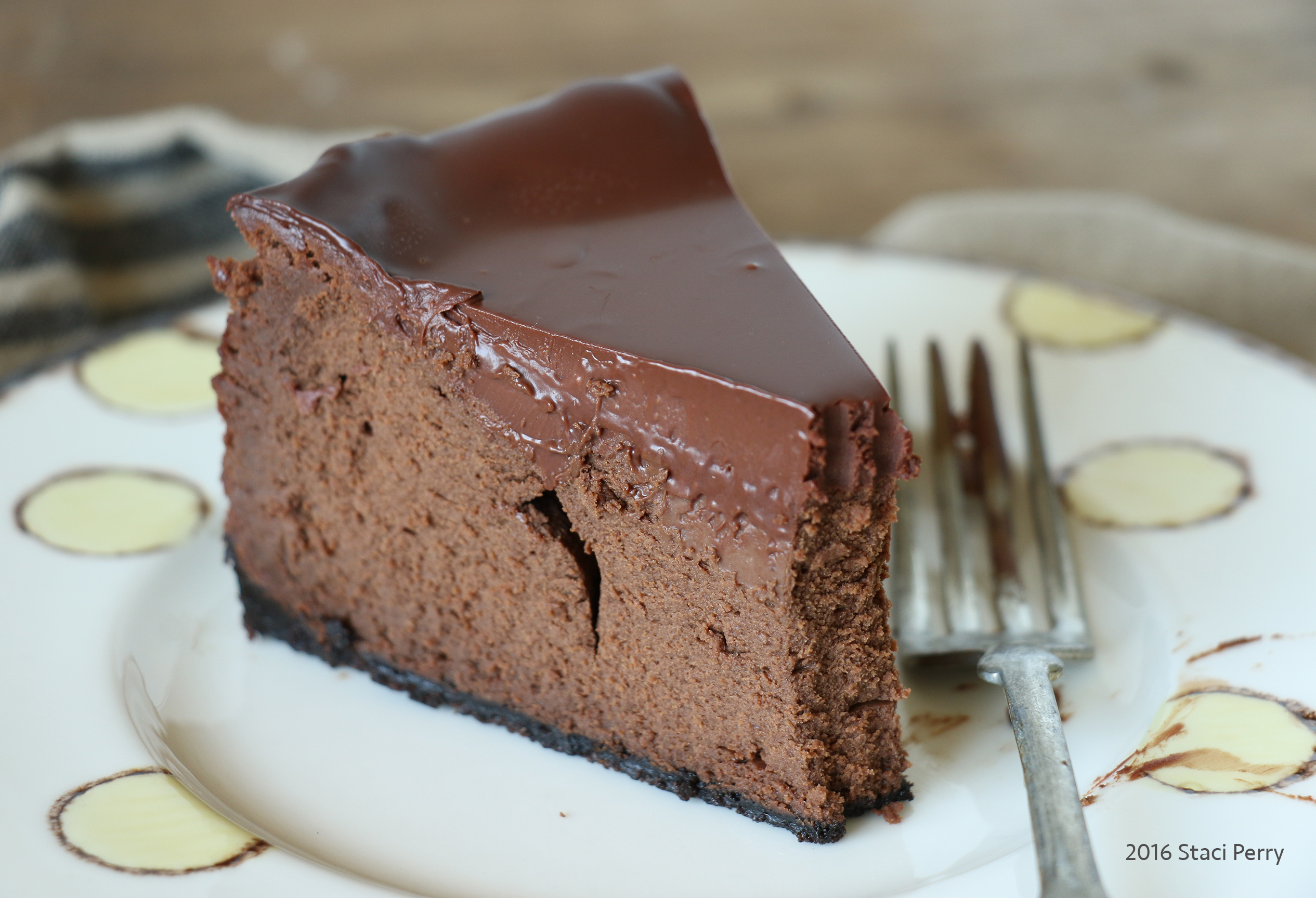 Honey bees in the Dakotas are cold and disappearing. It's not known yet how the honey slowdown will affect prices next year. But there is something you can do to support honey bees that are spending the last days of summer fanning feverishly to make millions of pounds of nature's sticky liquid sweetener. Buy a couple of jars (honey has a long shelf life) and make it a staple in your weekly meal and dessert planning. You can start with this recipe for rich auburn-colored cheesecake drenched in sweet honey chocolate ganache.
Although I've only made this recipe twice — a wedding a couple of years ago and our Perry family reunion this summer — it's at the top of my list when people ask me for my favorite, richest chocolate cheesecake. (Update July 20, 2022, I've made it many times since I wrote this in 2013.)
I am especially delighted to use locally harvested honey from Adee Honey Farms, located in my dad's home town of Bruce, South Dakota. The town's annual festival is even called Honey Days. Sweet, huh?!
Another way to use honey:
Use my Perry family Johnny cake recipe to make a pan of cornbread and croutons. Drizzle it all with honey.
To learn why there is a honey slowdown this year, read Cool temps hamper Dakota honey production featuring Adee Honey Farms on TwinCities.com via Pioneer Press.
Get the recipe for Deepest Darkest Chocolate Cheesecake on FoodNetwork.com. I use the prepared coffee method. If you bake them in mini cheesecake pans, reduce the temperature to 275° and reduce the baking time to 20-25 minutes or just until set.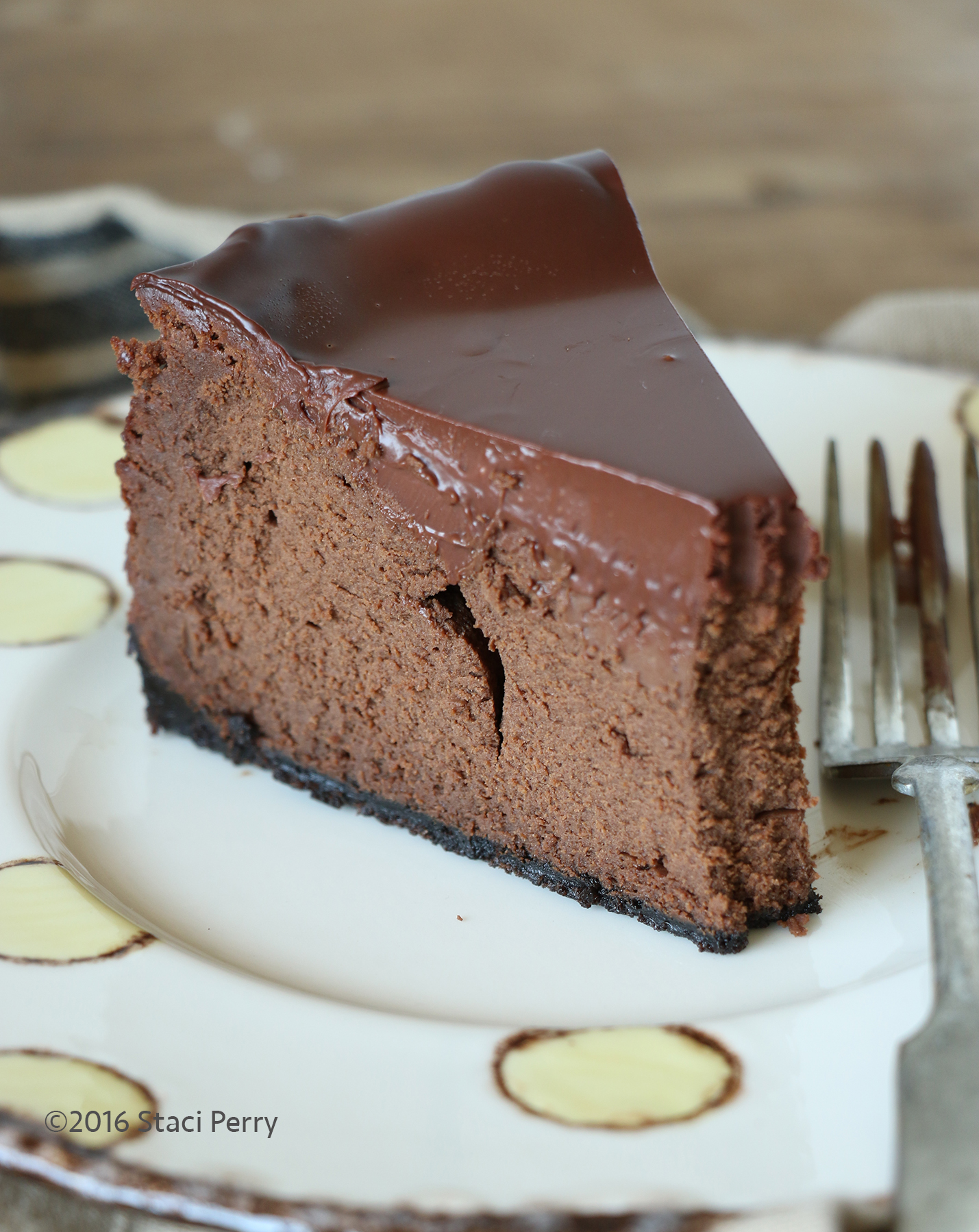 The National Honey Board has a load of great recipes on their website. You can hang out with the National Honey Board on Facebook and Twitter @NationalHoney and you can pin honey recipes from its Pinterest board.
What are your favorite ways to use honey?
Sweet wishes,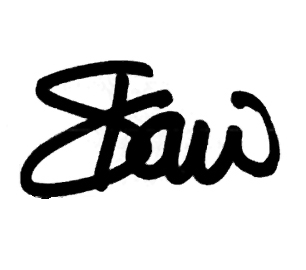 This post is NOT sponsored by the bees or their industry. I like honey. I like to buy local.