Random Pink Cake Balls, Luckily It's a Boy and I Didn't Have Blue Cakes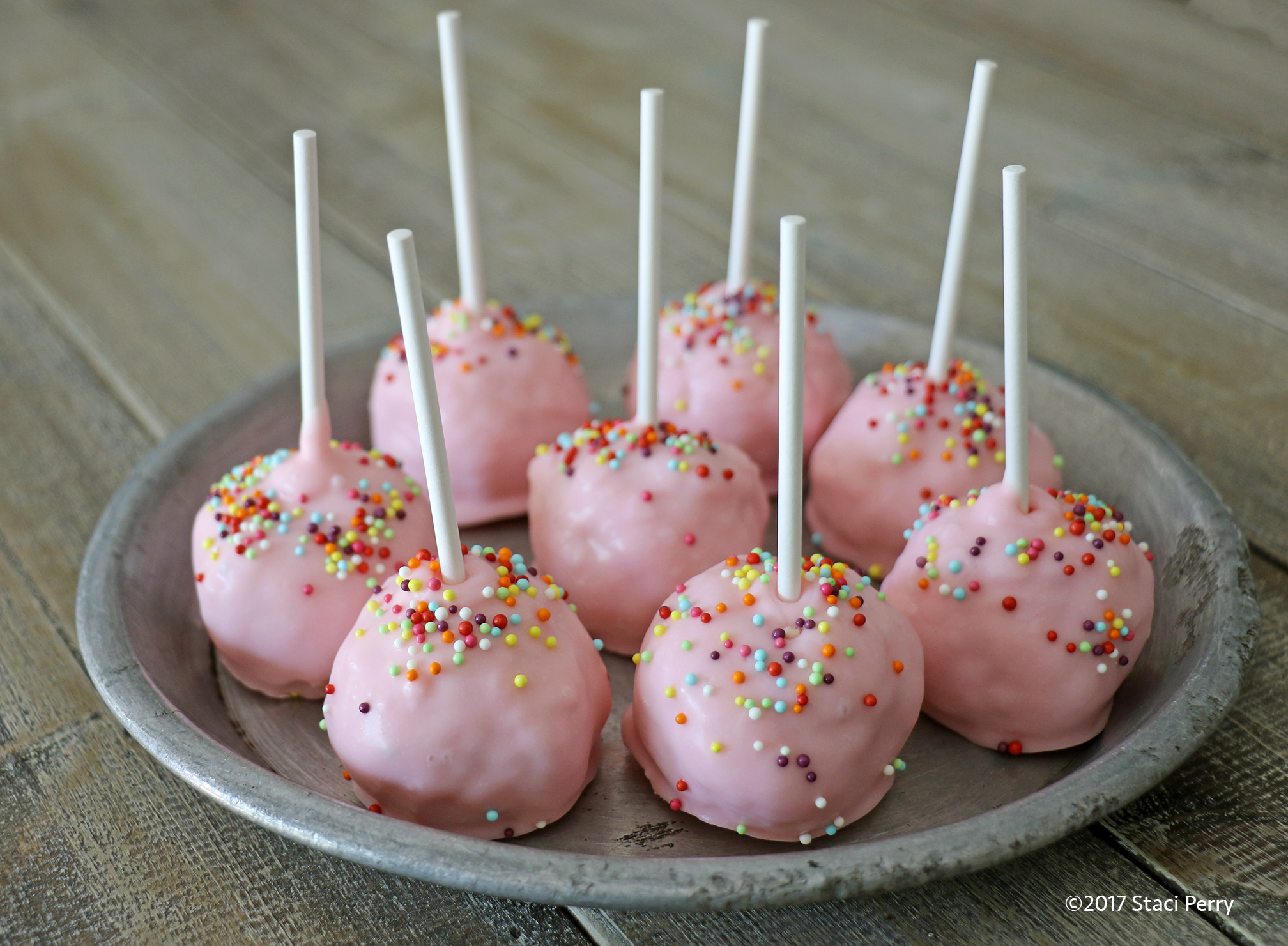 It's nothing really. I just had a few extra pink cake layers. And you know what they say—when life hands you cake, make cake balls.
I'm not a cake decorator. So when people ask me to make cake for their special occasions, I refer them to Jamiecakes or Hy-Vee. But once in a while Jamiecakes can't take orders and I say yes to making a reveal cake for a family friend. The ultrasound was in the morning and they wanted the cake that night so I knew I needed to be ready with pink cake layers and blue cake layers because I wouldn't have time during the day to bake. And…it's a boy!
That's why I had extra pink cake layers in my freezer, taking up valuable space that could be used for mocha cakes from Flandreau Bakery or cheesecakes. I was going to throw them out, but I decided to crumble them up, stir in a bunch of vanilla frosting, and make cake pops.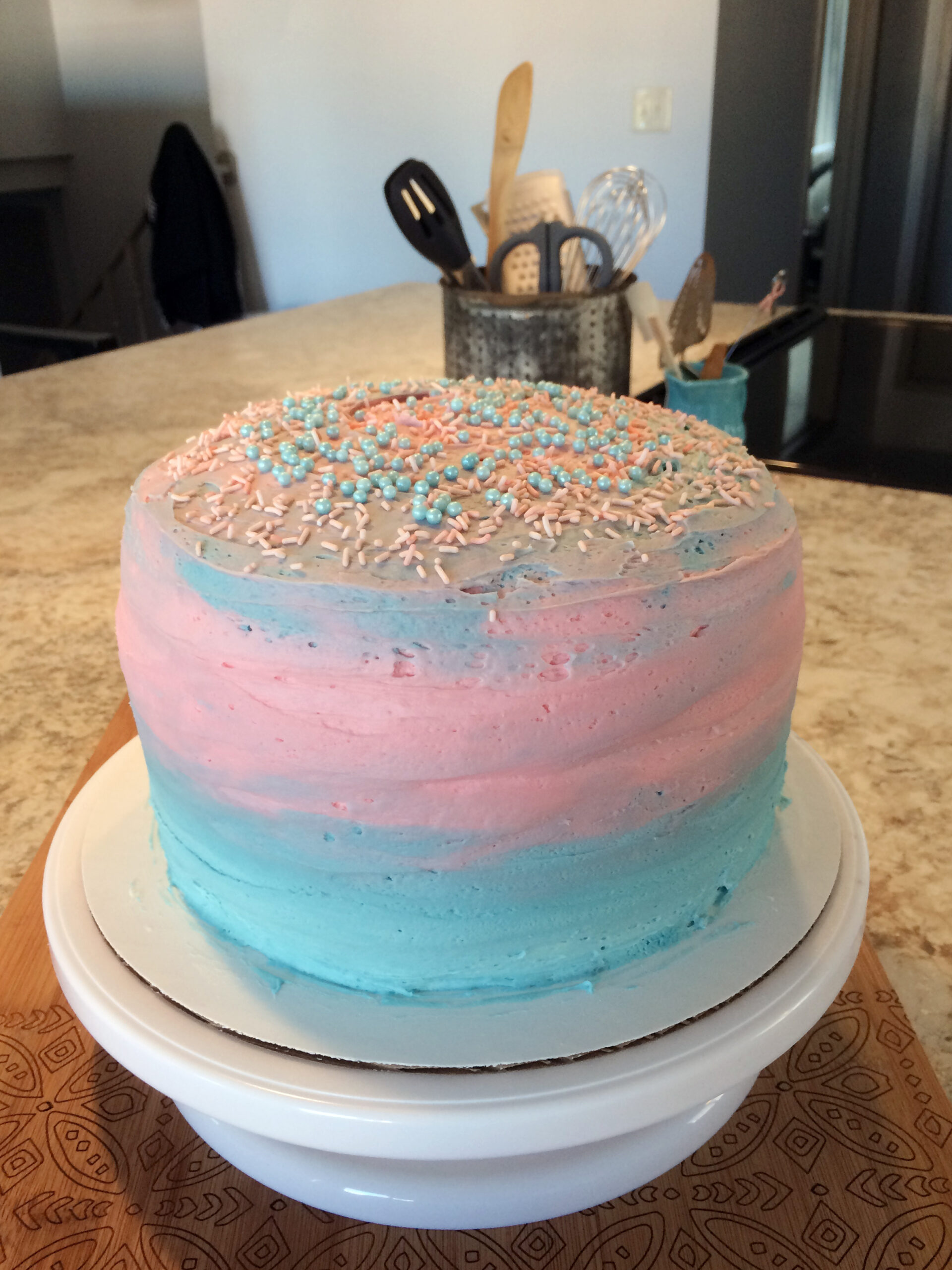 It wasn't as irritatingly tedious as I thought it would be. Although, I had intentions of actually making pops that weren't upside down but I started the dipping process and realized I forgot to bring in a piece of styrofoam to hold them upright to dry. Oh well, I don't think the gravity changed the flavor. My daughter and I each ate one and we gave the rest away in random, special deliveries. I don't have a specific recipe for cake balls. But this is what I did and how you can do it.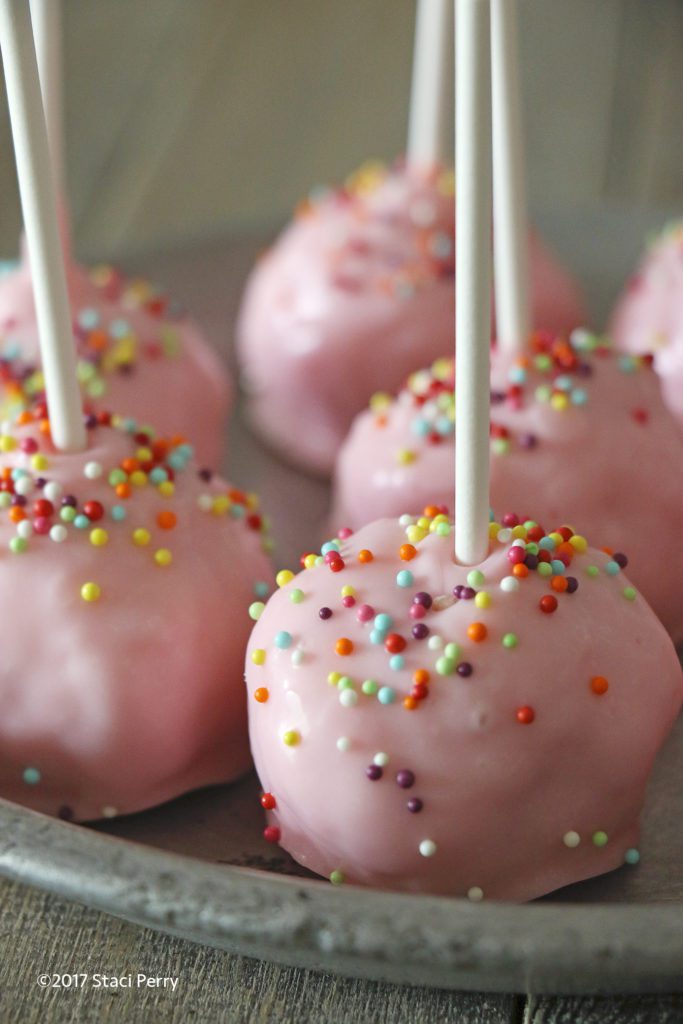 Sweet wishes,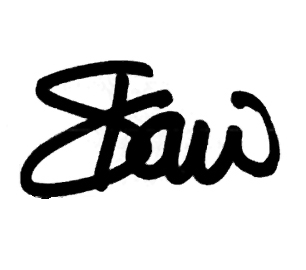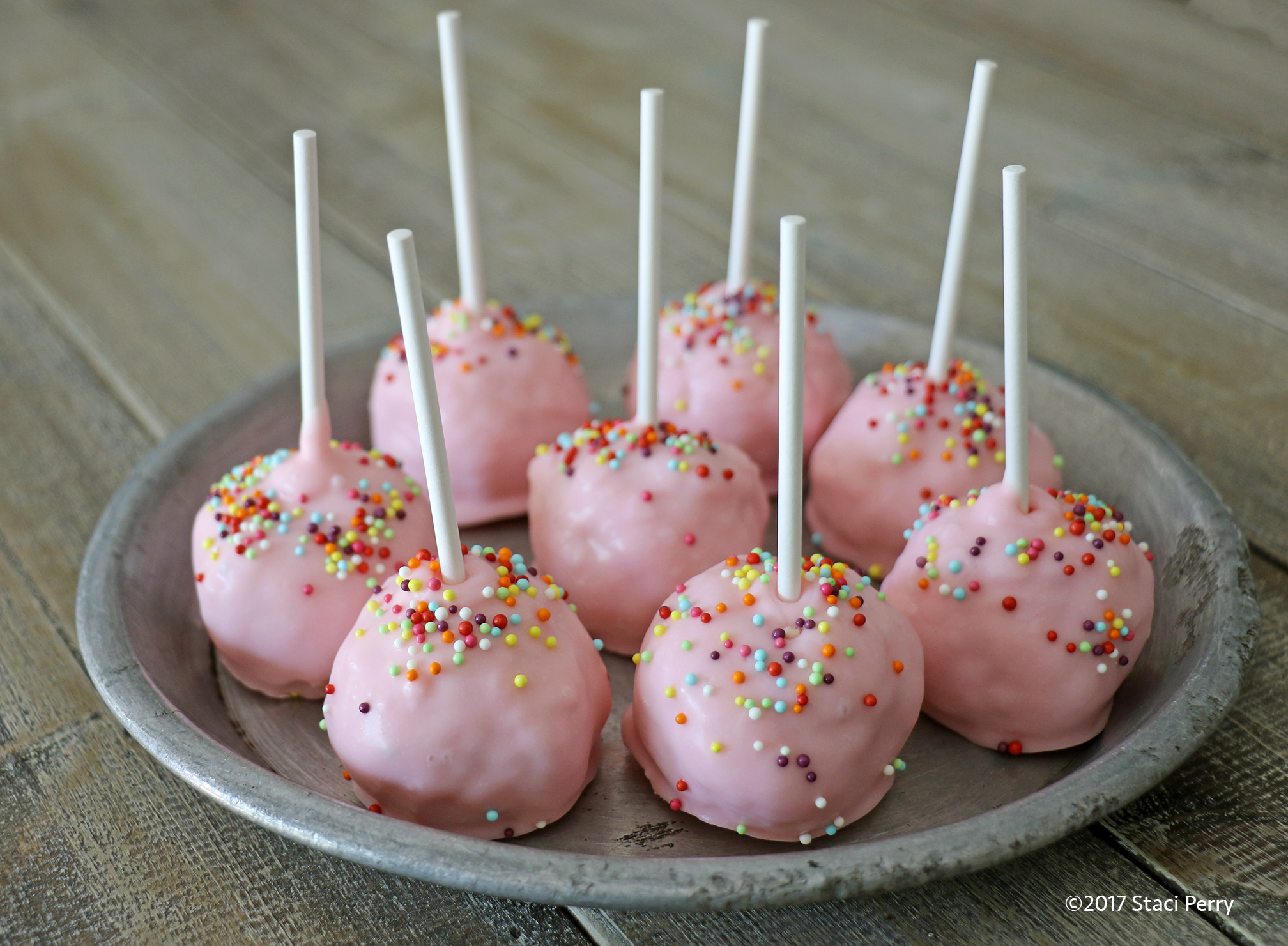 Email this recipe
Cake Balls
Look what you can do with just a few ingredients and a jar of sprinkles.
Ingredients
ready to eat cake

,

9×13 pan or (2) 9-inch rounds

one or two canisters of vanilla frosting

2 or more bags of Wilton candy melts

sprinkles

cake pop sticks

piece of styrofoam if you want the cake pops to be upright
Instructions
Line a pan that will fit in your freezer with wax paper.

Crumble cake into a bowl.

Stir in at least one can of vanilla frosting (I used one and a half cans but it really depends on how much cake you have). You want this to be creamy, almost more frosting than cake really.

Shape into balls, smaller than a golf ball but larger than a marble. Place on wax paper and set pan in freezer for approximately 15 minutes.

Melt candy melts over low heat.

Dip a stick into the candy melts, covering about one-fourth of the stick, and insert into semi frozen cake pop. Set pops on pan and put back in the freezer until fully frozen, at least 30 minutes.

Keep candy melts warm. Add a few drops of vegetable oil to the candy melts to thin it out a little for dipping.

Once cake balls are frozen, gently dip once into candy melts, fully covering the ball and letting excess drip off. Scatter sprinkles onto ball and place back on pan or insert upright into a piece of styrofoam (do a good job of tapping off excess). You'll want to work this process quickly because once the balls start to defrost, they'll fall off the stick when you are dipping.

Let cool and set. Best eaten at room temperature. Can be stored in the freezer or refrigerator.
All text and images © Staci Mergenthal • Random Sweets