The Mint Candies Will Be Gone Soon, Mint Pretzel KISSES
We've all seen them, probably even eaten a few — pretzels with melted candies gently pressed into their salty crevices. With all the different flavors people have created, I still go back to my favorite that my mom started making a few years ago. She uses Mint M&M's candies. They're the white, green, and red milk chocolate candies that have only been available around the Christmas holiday. So stock up, because they will be hard to find soon.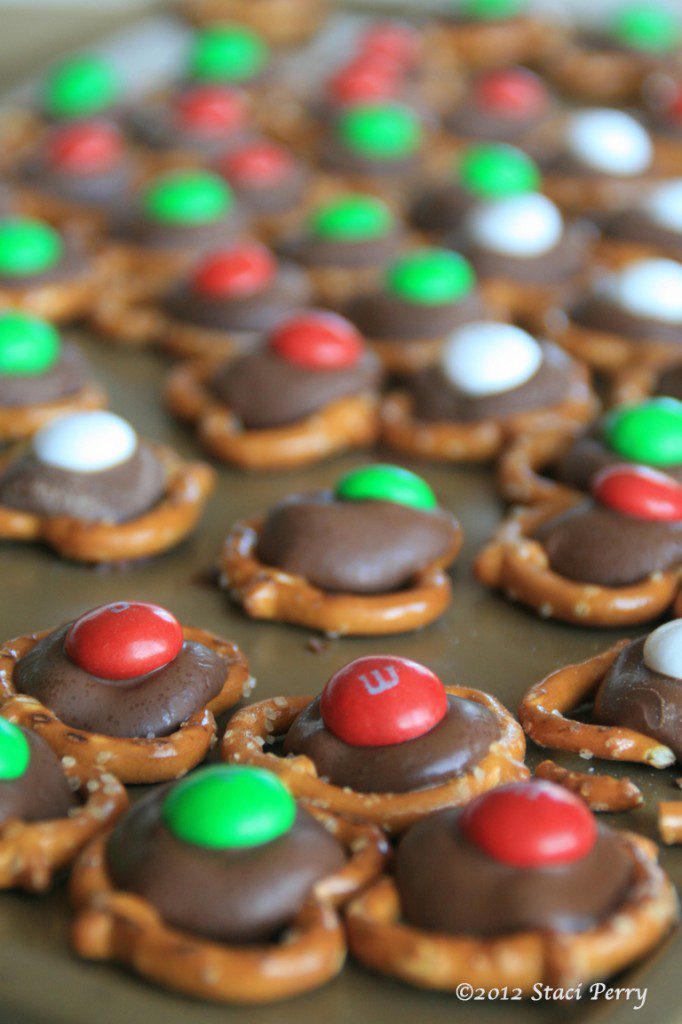 A few fun recipes I've seen for different pretzel snacks are Rolo Pretzel Turtles from Steamy Kitchen, Rolo Pretzels with Pretzel M&M's from Two Peas and Their Pod, Candy Cane Pretzel Kisses from Cookies and Cups and Peanut Butter M&M Pretzel Kisses from Simply Scratch.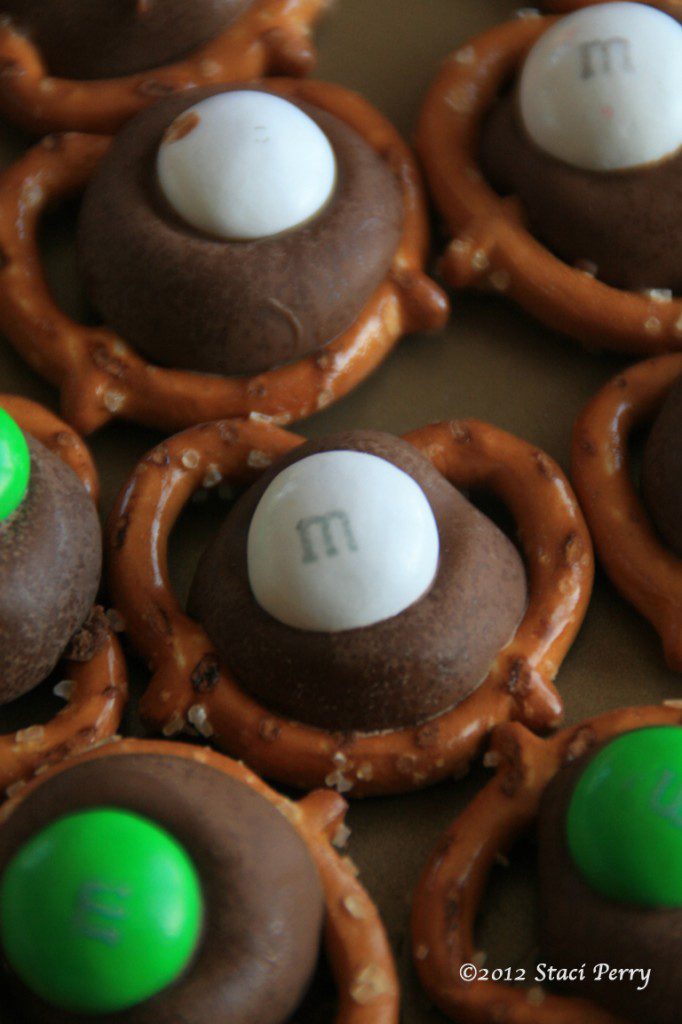 Sweet wishes,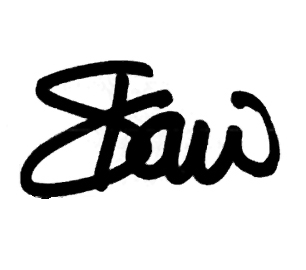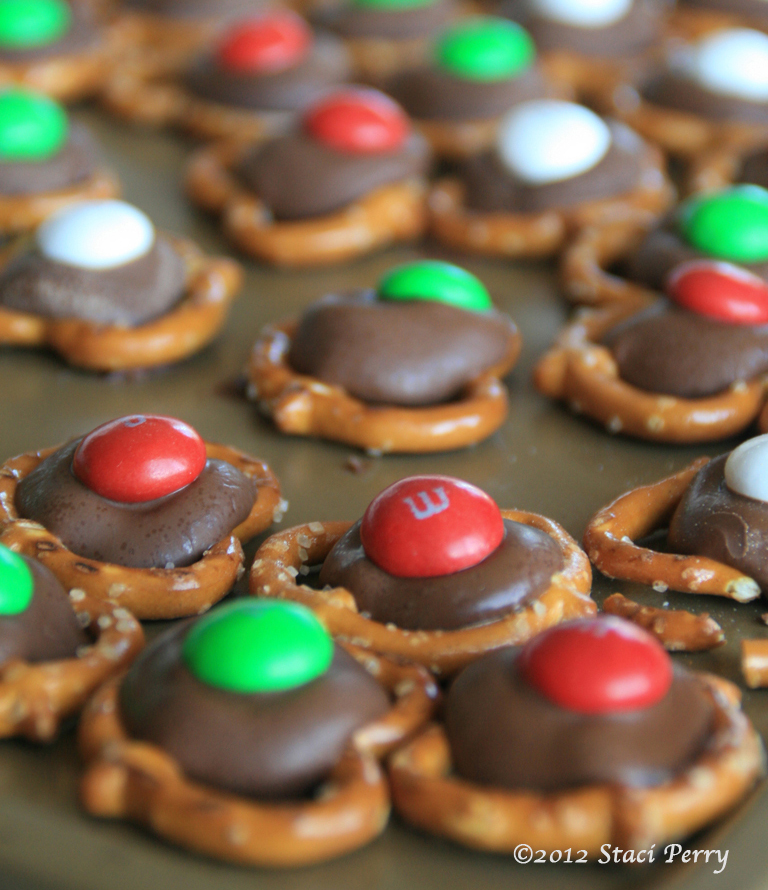 Email this recipe
Mint M&M's Pretzel KISSES
You won't realize what you've been missing out on until you've eaten pretzel and HERSHEYS KISSES with mint M&M's.
Ingredients
mini pretzel twists or squares

HERSHEY's Milk Chocolate Kisses

Mint M&M's chocolate candies
Instructions
Preheat the oven to 200°F.

Place pretzels in a single layer on a cookie sheet. (The number of HERSHEY's Kisses you have determines how many pretzels you need.)

Unwrap the Kisses and place one in the center of each pretzel.

Bake in the oven for 2-1/2 to 3 minutes. The Kiss will not look melted. Remove the pan from the oven.

Immediately and gently push one mint M&M into each melted Kiss. Let cool completely before storing in an airtight container.
Notes
If you haven't made these before, here's a tip. If you don't bake these long enough, the Kiss will be melted only on the top half, so when you try to push the M&M into it, it won't really stick well.
On the other hand, if you bake these too long, the chocolate will melt and turn hard again. When that happens, there's no going back. You can't reheat them to fix it. My suggestion, bake at 2-1/2 minutes and then remove the pan and try an M&M. If it works right away, great, you are done. If it seems to only push down halfway, stick in the oven for another 30 seconds. Check again. It only takes a few seconds too long to overbake.
All text and images © Staci Mergenthal • Random Sweets