Butterscotch Monkey Bread Fit for Houseguests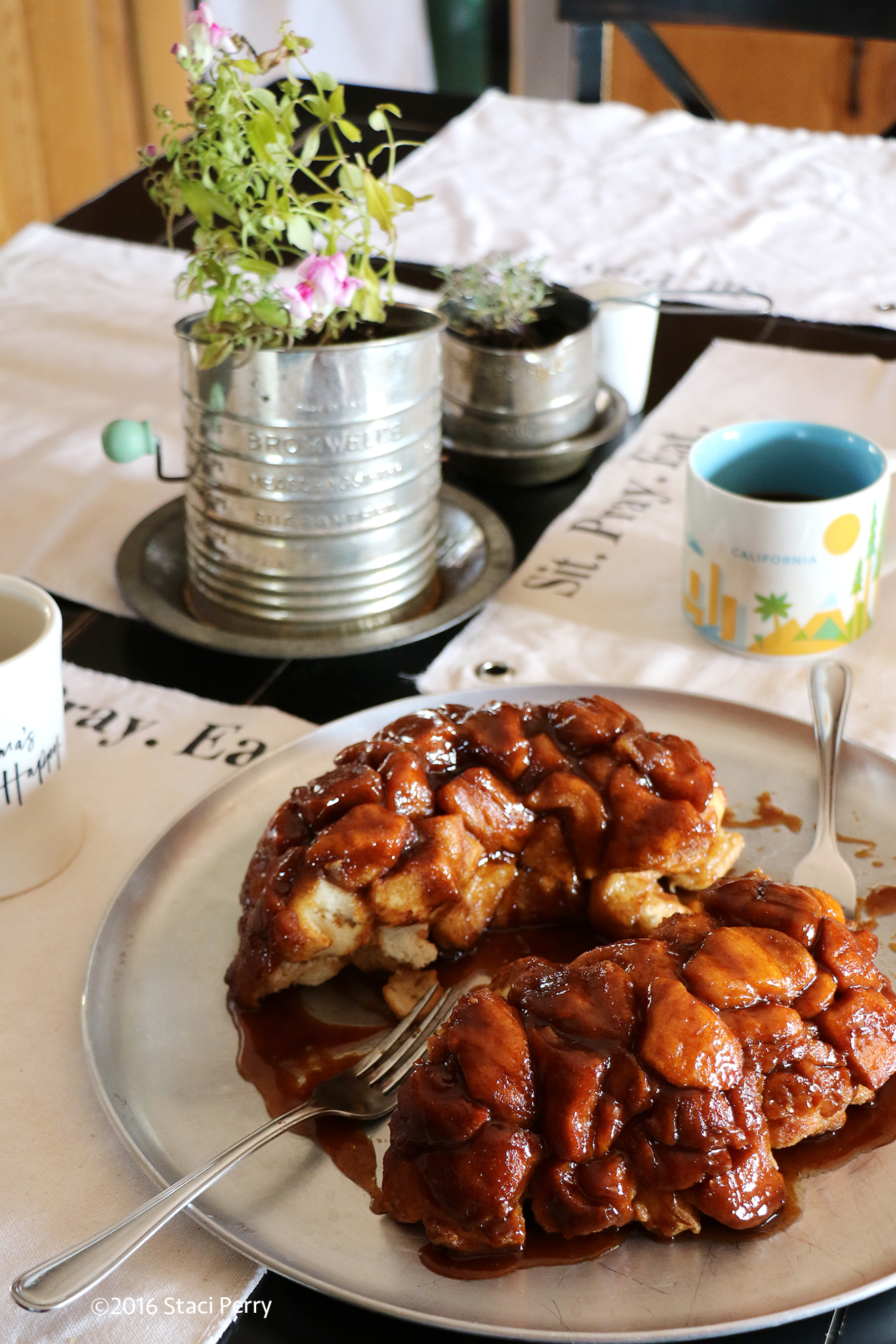 If you've been a morning guest in our home, chances are your coffee was as black as hockey pucks and you've thrown dietary restraint to the wind by indulging in warm, gooey butterscotch monkey bread.
Once in a while, I surprise my lovely friends and their kids and give them monkey bread at hockey games. And if you look closely on the bench by my purse, I even have a little pan for my favorite #6 after his game.
My recipe has evolved over the years to include butterscotch pudding mix and more biscuit dough. I've even driven 12 miles one way to buy the pudding in the morning because it's that much better with it.
I don't only make monkey bread for houseguests. It is best eaten when it's warm so my kids are experienced at dishing it into plastic containers for road food, like today as she headed off to work. Some houseguests, you know who you are Zach, won't eat any until they're in the car.
No houseguests? Make Flying Solo Monkey Bread.
Want to make monkey bread in an air fryer? Try Air Fryer Monkey Bites from Pillsbury.
Sweet wishes,