New Cereal Inspires Brownie Crunch Mint Crispy Treats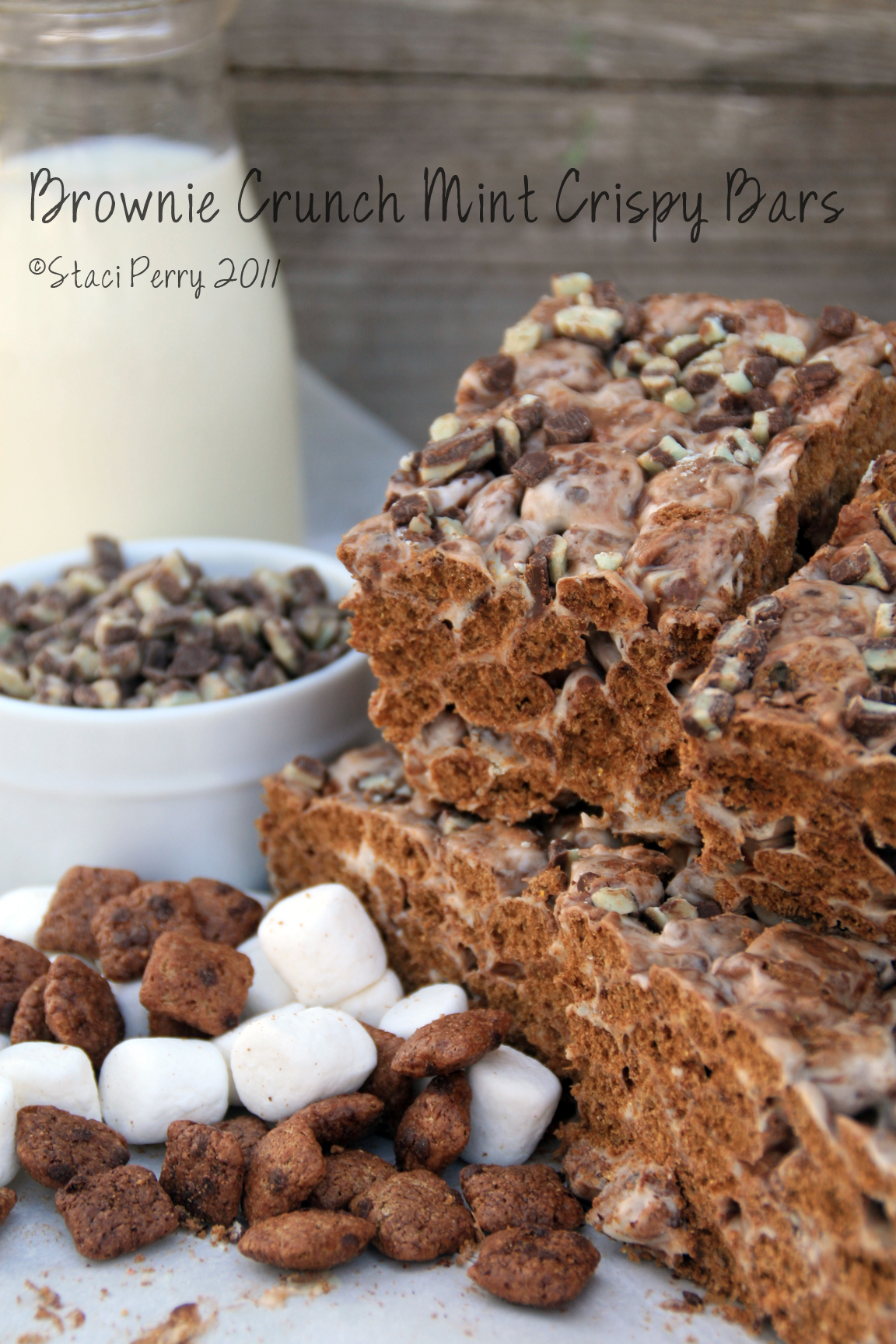 When a new chocolate cereal hits the breakfast aisle, it's only natural for bakers to wave their magic sugar wand and turn them into a pan of sticky, gooey treats. The added bonus in these Brownie Crunch Mint Crispy Treats is the addition of Andes Crème de Menthe Baking Chips.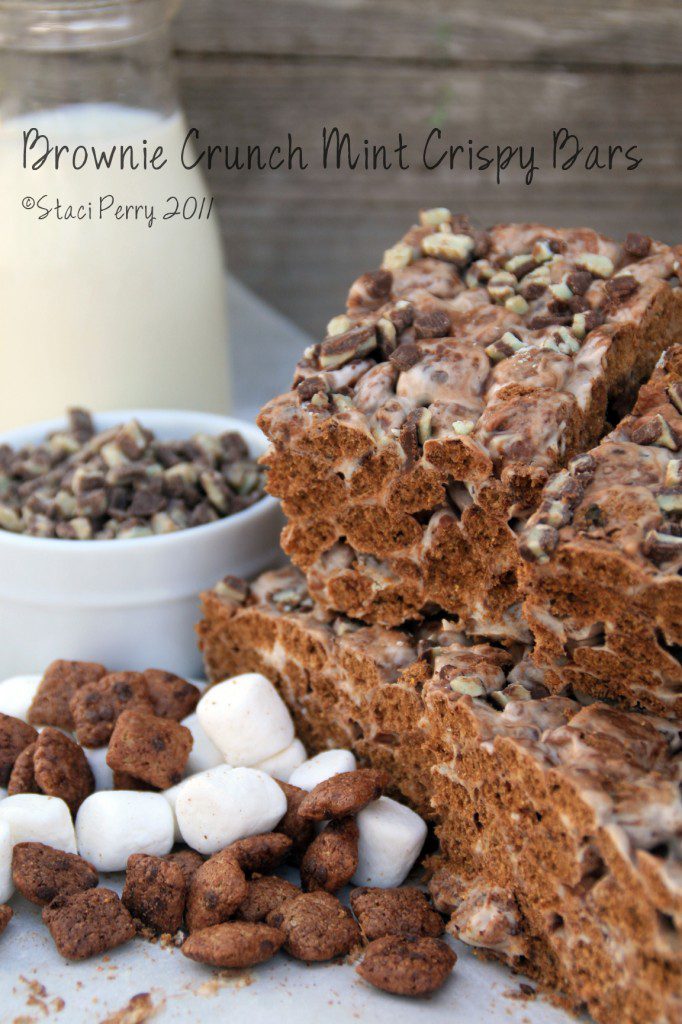 You Might Also Like These Cereal Treats
You may want to buy two boxes of the new General Mills Cocoa Puffs Brownie Crunch cereal because they are so good, you'll want one box for this recipe and one for snacking.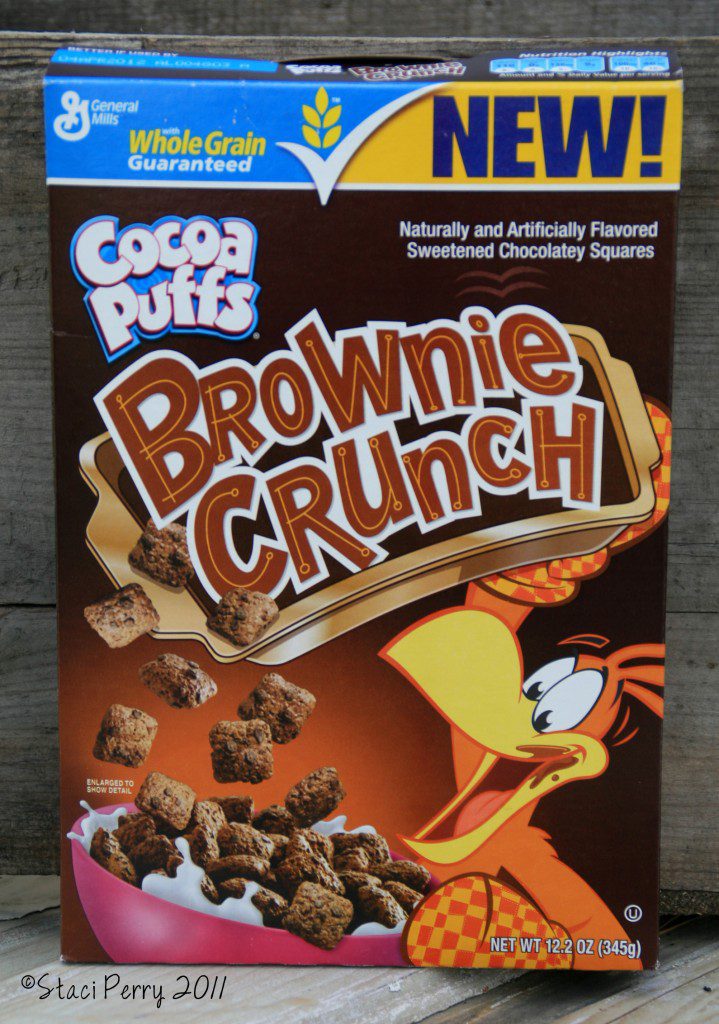 Sweet wishes,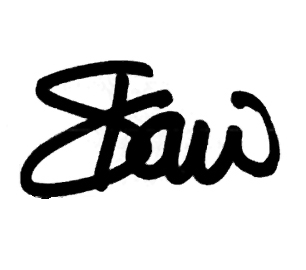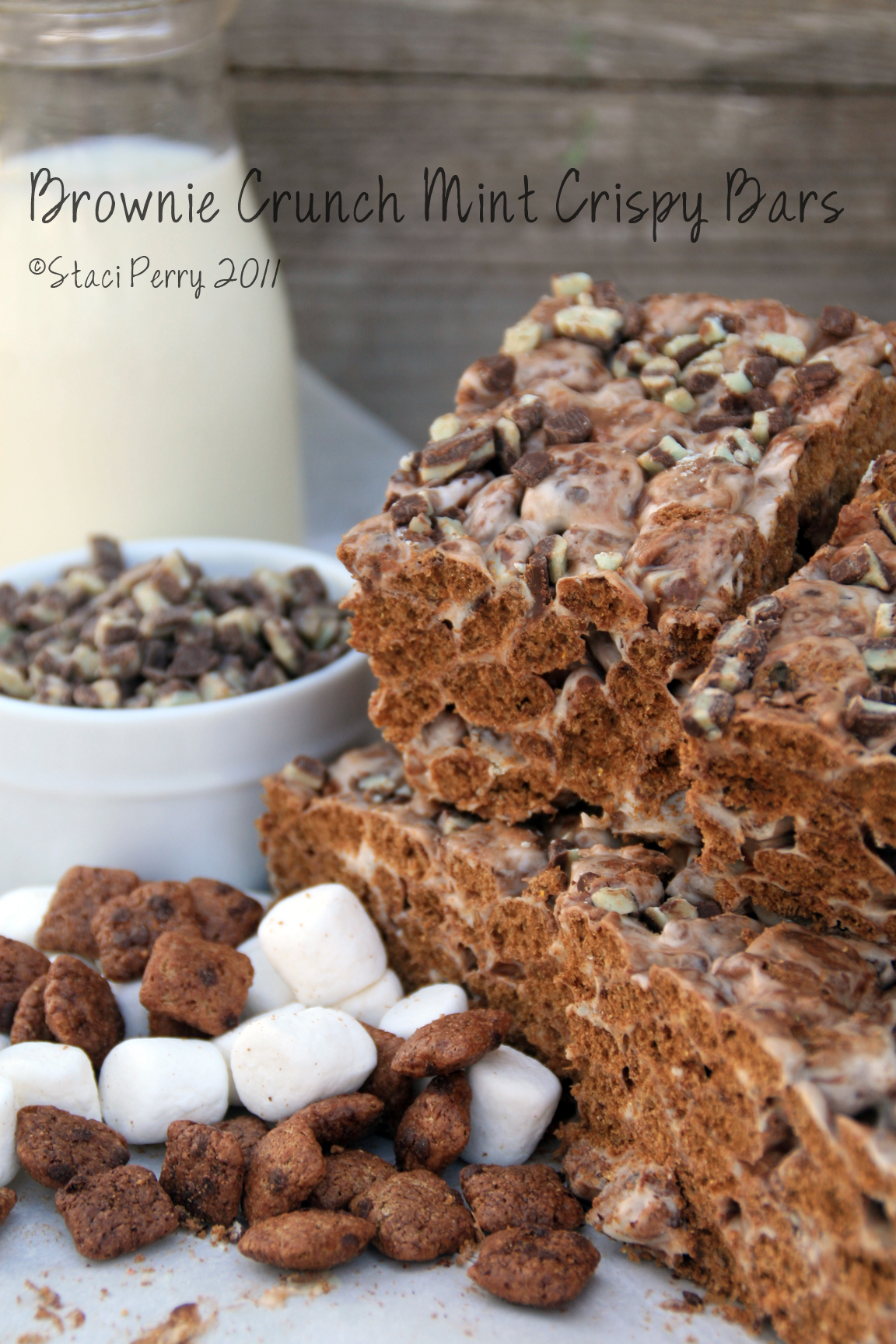 Email this recipe
Brownie Crunch Mint Crispy Treats
Be inspired by new cereals like Cocoa Puffs Brownie Crunch, even limited edition flavors, to create new marshmallow treats.
Ingredients
5

tablespoons

unsalted butter

6

cups

mini marshmallows, divided

7

cups

Brownie Crunch Cereal

1

cup

Andes Crème de Menthe Baking Chips, divided
Instructions
Lightly butter a 9×13 pan or line with parchment paper.

On low heat, either stove top or in microwave, melt 5 Tbsp. butter and 5 cups of marshmallows together. Stir until melted and combined.

Remove from heat. Add the cereal to the marshmallow mixture and stir until cereal is coated. Stir in 1 cup of marshmallows and ¾ cup Andes chips. Spread mixture in pan and sprinkle ¼ cup Andes chips on top. Gently press and smooth the mixture with the back of a metal spoon or a spatula sprayed with cooking spray.

Cool and cut into squares, triangles or rectangles. Any way you slice them, they will disappear quickly!
All text and images © Staci Mergenthal • Random Sweets