How Was I to Know the Frozen Pumpkin Pie Needed to be Baked?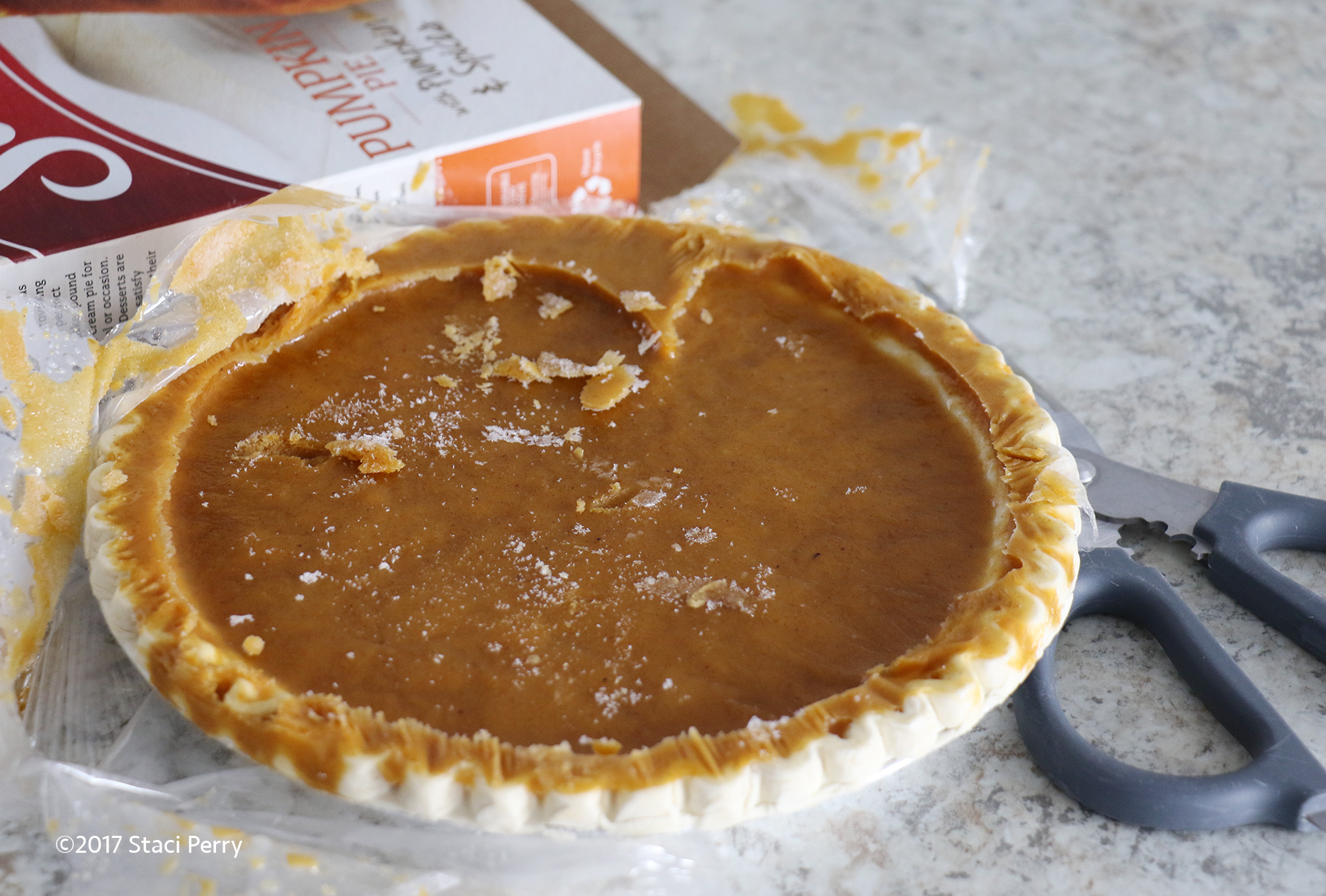 Please tell me you have kitchen bloopers. You know, the ones that end with something in the trash, on the floor, dripping from the ceiling, in your hair, or blackened on the bottom of your oven. They happen to me often. I'm guessing it's a result of my clumsiness or hurriedness, or perhaps I can attribute it to being (graying) blonde.
But this is my first kitchen blunder that began with a phone app from my local grocery store. Every week they push out an exclusive deal—usually a deep discount on one particular item. Last week it was frozen pie for $1.99, a discount of about five bucks. Pumpkin pie was a choice, and even though homemade pumpkin pie is ridiculously easy to bake, I figured you can't go wrong with a two-dollar pie.
I set the pumpkin pie in my refrigerator to thaw and a few days later I took it out to slice it up. But when I hastily slid it out of the box, the filling sloshed around under the plastic wrap. I was irritated because I thought something was wrong with it and I immediately had the debate in my head—do I just toss it? Or do I return it? It was only $1.99 but still. Well, I don't have the receipt anymore anyway. That's when an oven temperature on the back of the box caught my eye. Oh…this wasn't a pre-baked pie!
I put the pie in the freezer, although I'm sure it wasn't supposed to be refrozen, and baked it the next day. And I have to say it reaffirmed my belief that nothing beats made-from-scratch, homemade pumpkin pie. (Yes, of course using store-bought crust and canned pumpkin.)
For more kitchen mishaps, here's proof I do not have patience to make petit fours.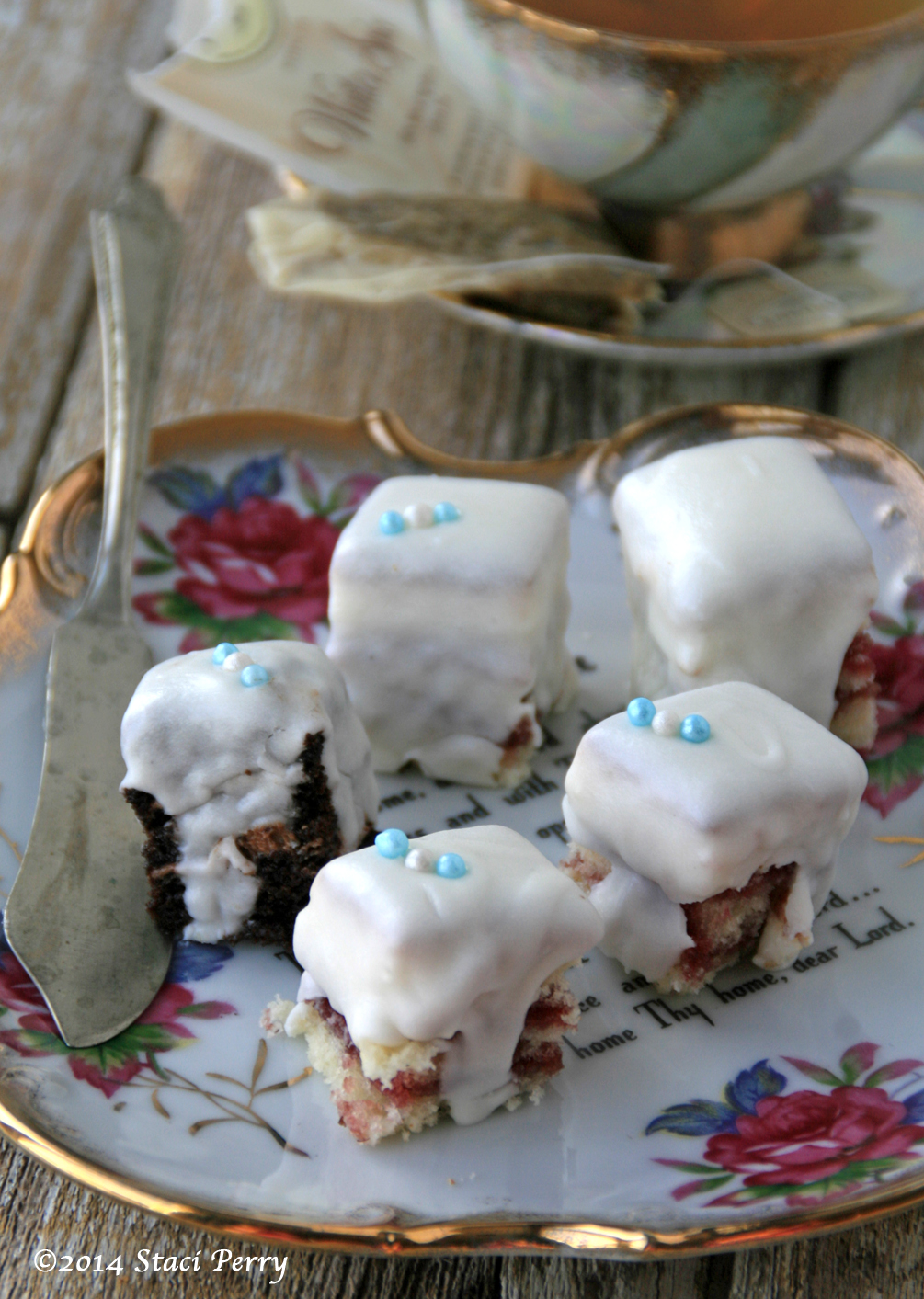 Please, please share with me what some of your kitchen bloopers have been. It's most fun when things don't go perfectly.