Finding Junk with Purpose on U.S. Highway 14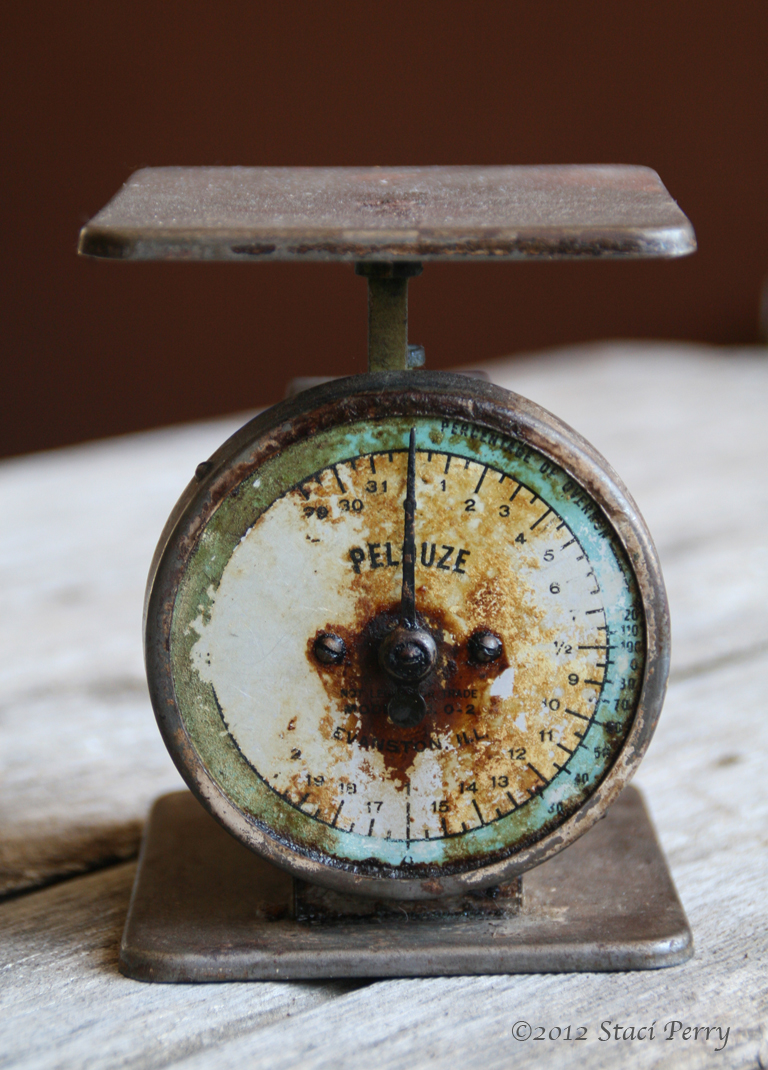 I am a junkie. Or maybe, a junker. Either way, you're more likely to find me shopping at an antique or junk store than at an upscale gift shop. And when I'm feeling exceptionally brave, you may find me picking up junk from boulevards during city-wide cleanup days.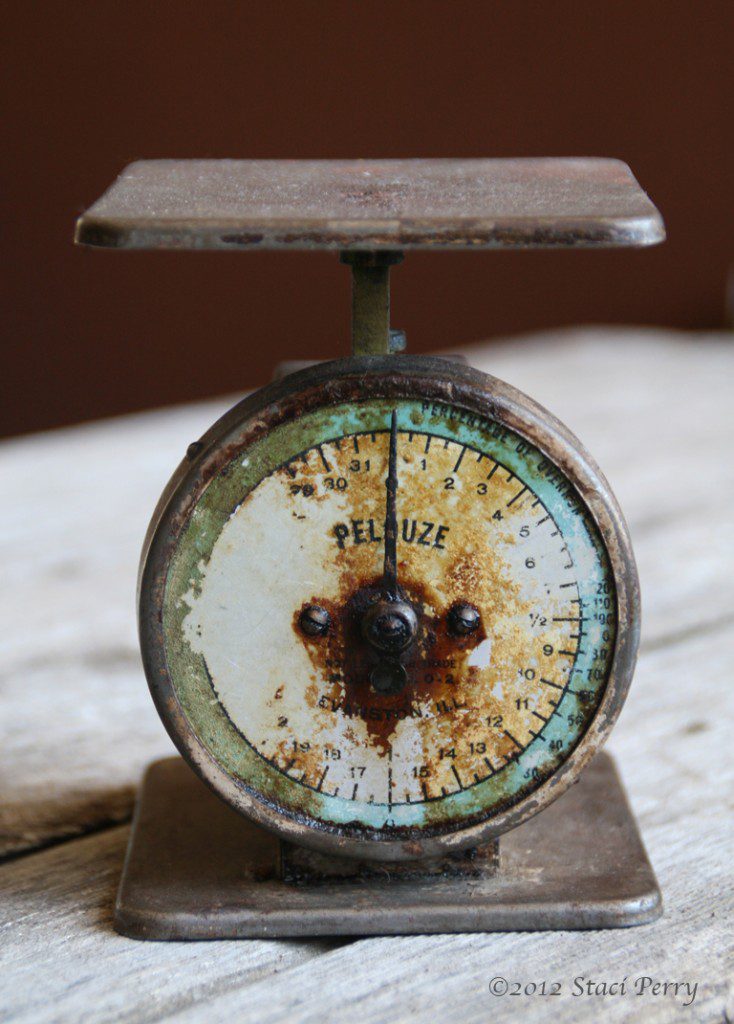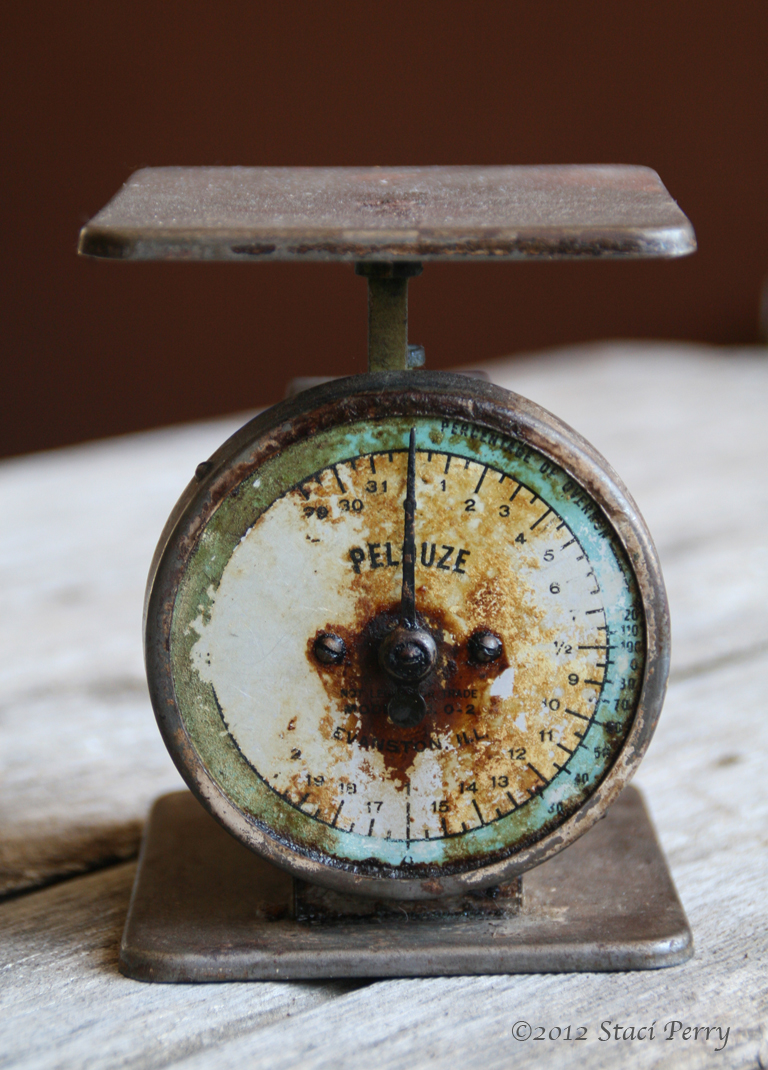 Last summer, I discovered a place within an hour from home that keeps me hooked on cool junk. Not many people who I know have heard of it so after my most recent visit, I decided to share it with you. They also operate a photography business and yarn store from here.
The store, Junk with Purpose, is located on U.S. Highway 14 in the small town of Walnut Grove, Minnesota. If the town sounds familiar to you, it's because it is the childhood home of Laura Ingalls Wilder, author of the Little House book series.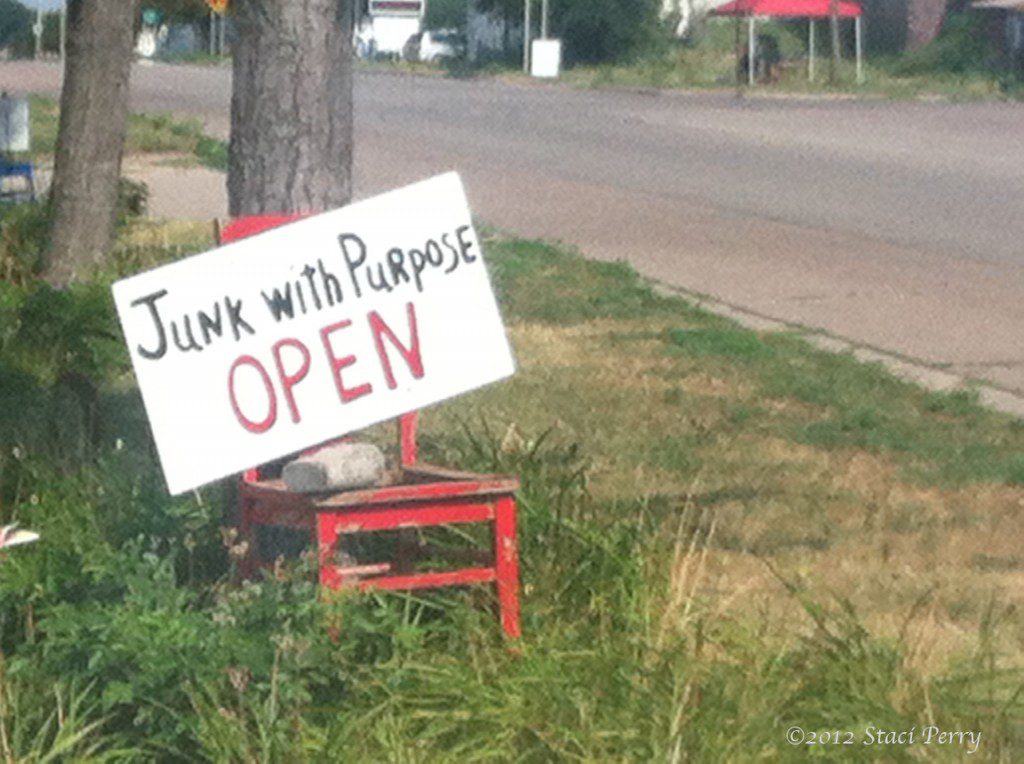 You will find all kinds of neat stuff at Junk with Purpose. They have antique furniture (like the barber cabinet pictured below), home decor, kitchen items (like the rusty old scale pictured up top) and a lot of unique items. It's fun to walk around and get ideas for how to repurpose old junk.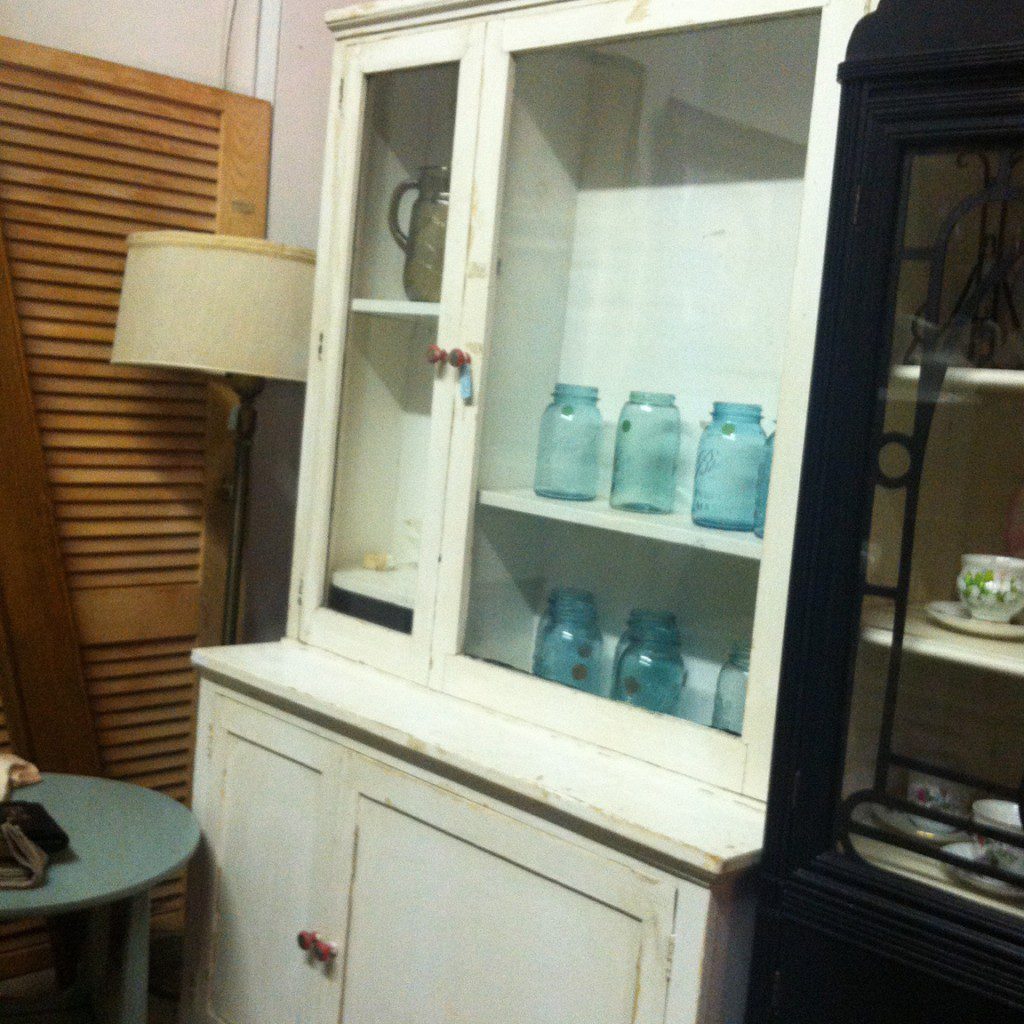 The store posted these cool blue tins on their Facebook page and within two days, they were mine. I usually navigate toward old kitchen and baking items, vintage jars and glass, wooden crates, and funky containers that I can use in my garden. If you like decorating with funky repurposed things, you've got to check out the store's Facebook page because they post new photos of what they have in the store at least once a week, usually on Thursdays.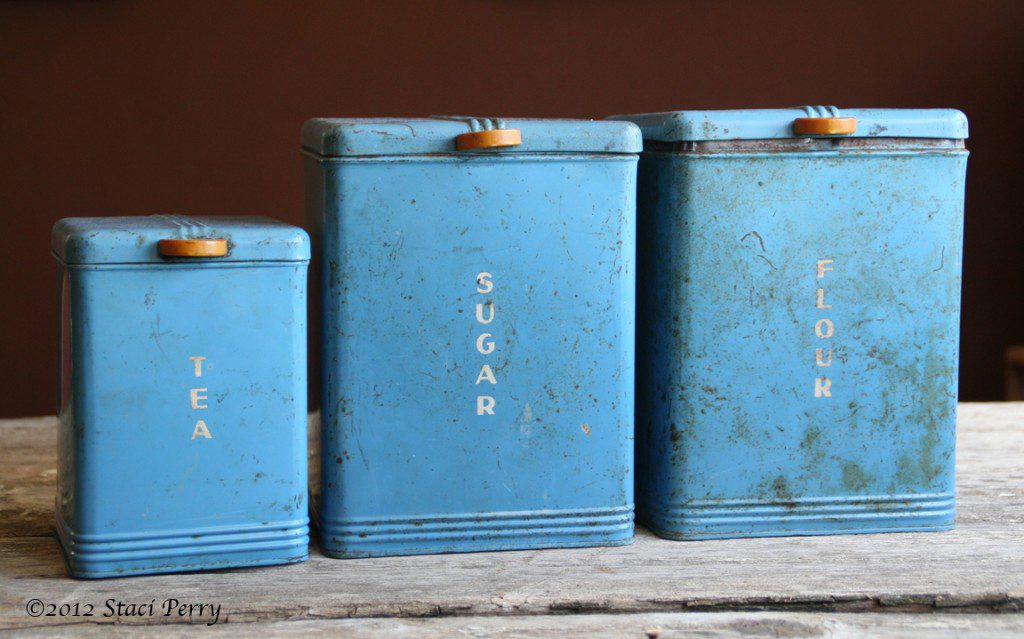 Most of the galvanized pieces at the store are outside in the front, right next to the highway.
And more fun stuff…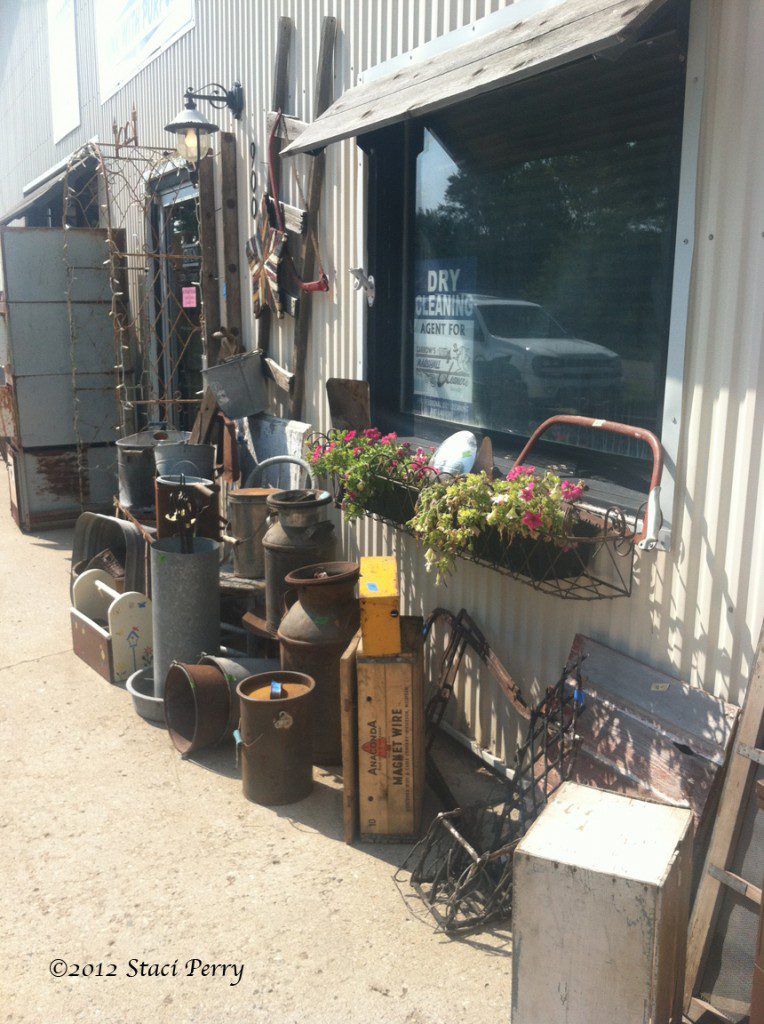 I picked up these rusty gutters to hang horizontally in my kitchen to display old spice jars and small glassware.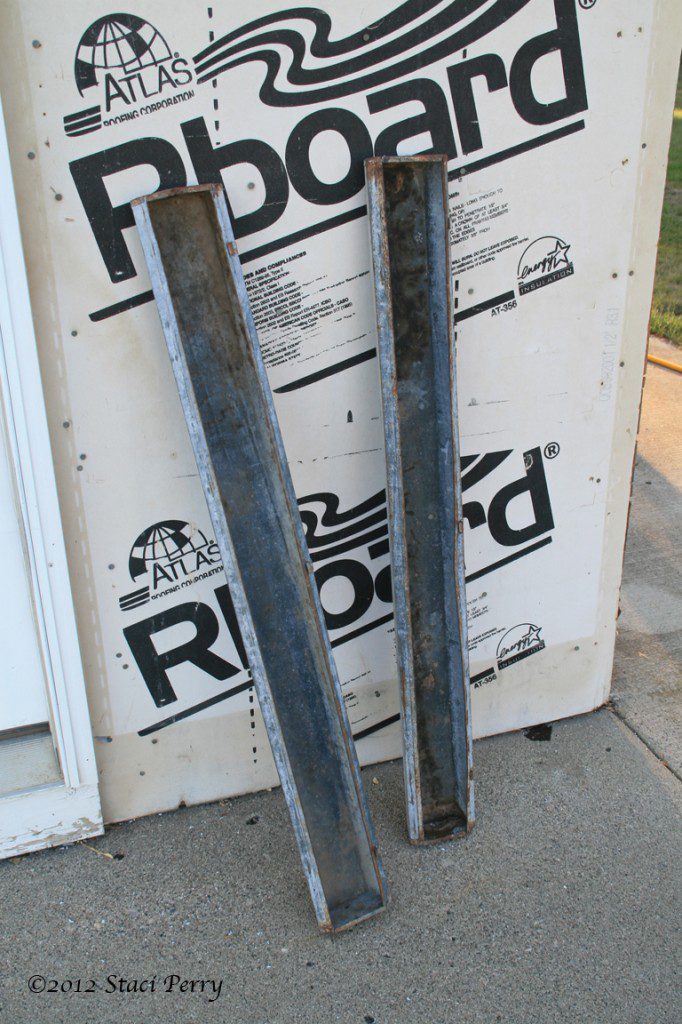 This is an old fan that I love but didn't buy. Notice the curvy lines. This fan was obviously made before my-finger-got-cut-off-in-the-fan lawsuits were around.
On this same recent trip, I scored a sweet honey jar from an apiary in the Lake Benton, Minnesota area where I live. I'm not sure if the bee farm still exists.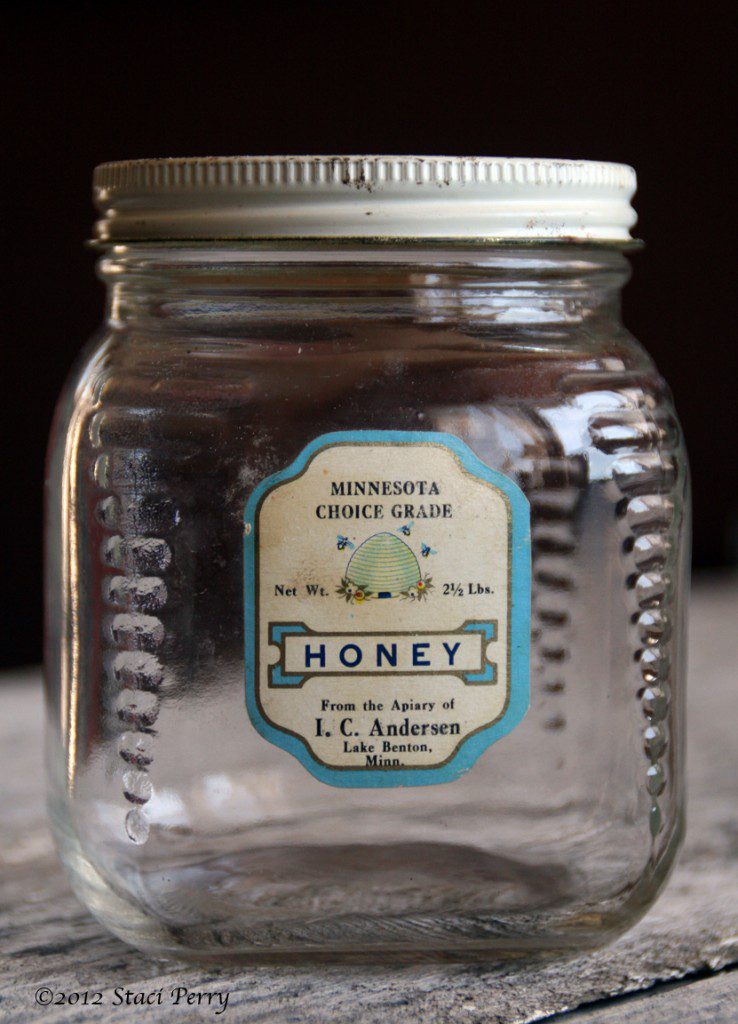 So, if you are planning a trip to the area, you should stop by. Highway 14 is a popular route to Mankato, Minnesota and is an easy alternate route to the Twin Cities. Their address is 900 US-14, Walnut Grove.
Speaking of the Minneapolis area, a Twitter friend of mine, Kristin @BCchocolate2, introduced me to Junk Bonanza in Shakopee. Can you say THREE DAYS OF JUNK!? If you go, give me a shout on Instagram or Facebook.
Be sure to make room in your car before you go!
Sweet wishes,