Faerie House at Minnesota Art Fairs, Artists Remind Us to Be Present in Life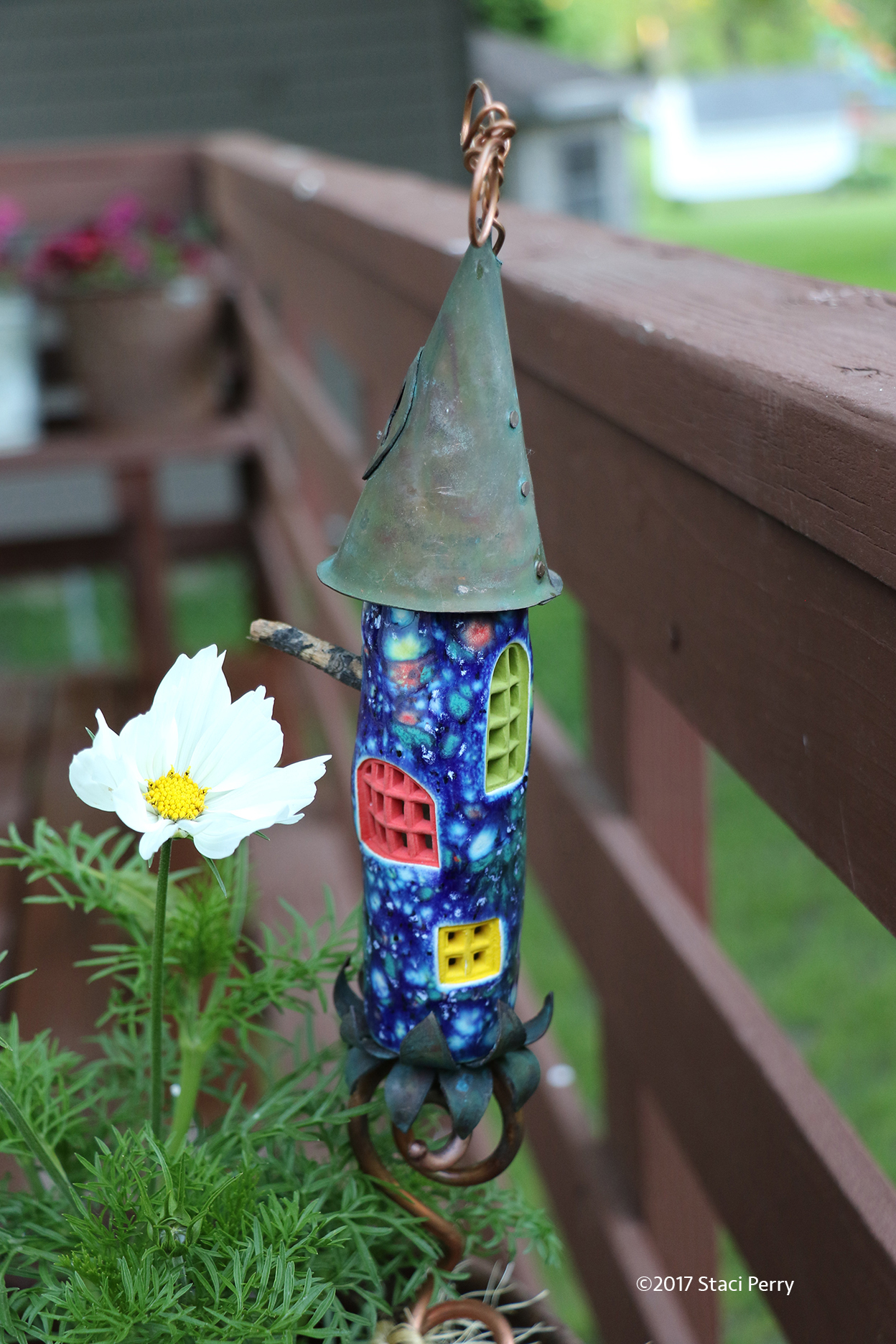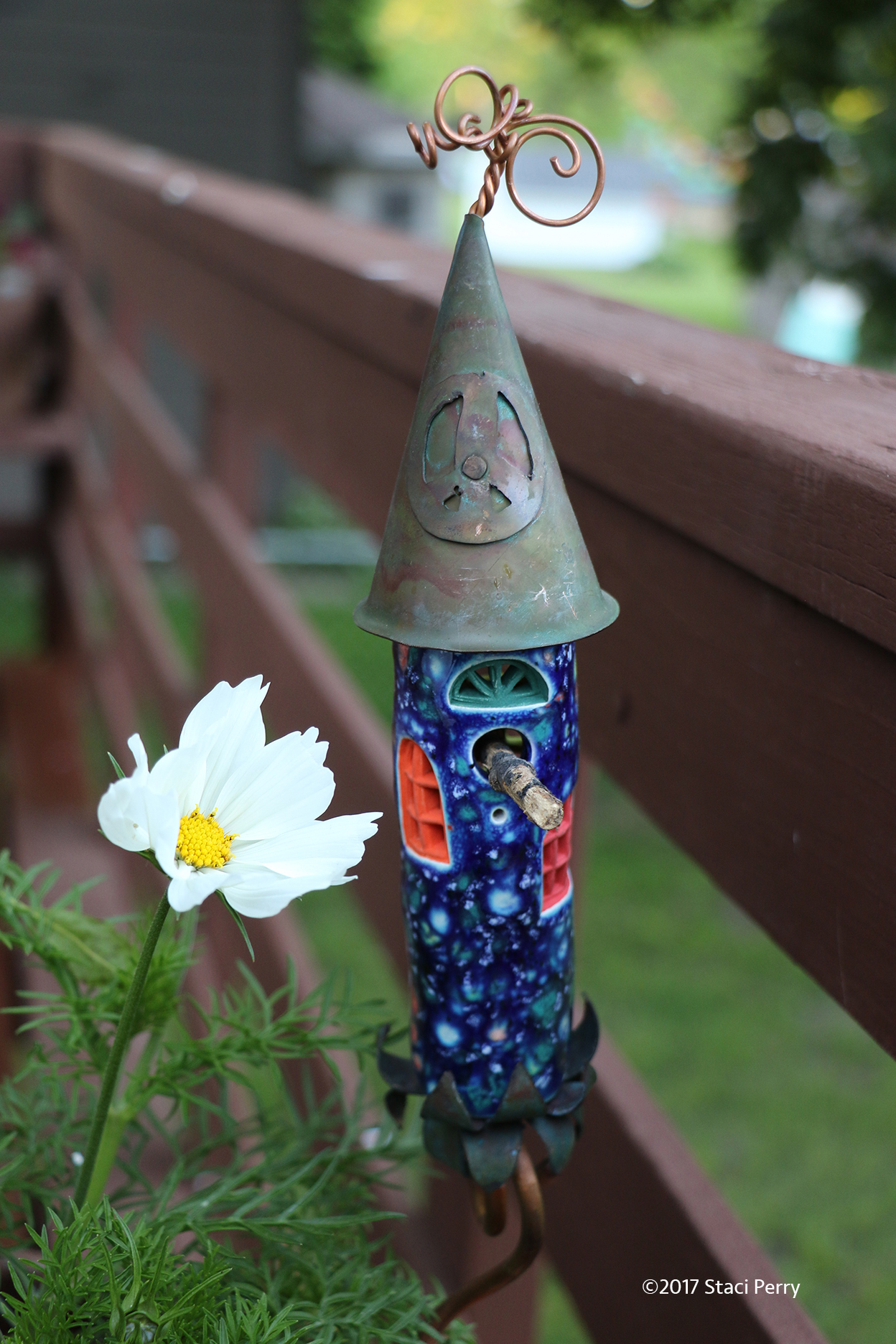 Bell and Frank Barr are two of the most fun-spirited people I have [virtually] met. The Faerie House artists and owners design, create, and bring to life whimsical clay faerie houses for gardens and indoor spaces, all from their colorful Edina, Minn. workshop. In the middle of winter last year, I had the pleasure of talking with the Barrs and learning about the passion they put into their handmade art and why they have quite a "sparkly" following. This summer, I have the pleasure of enjoying my own brightly colored, playful Faerie House on my deck. (I swear a fairy buzzed by my head as I wrote this post on the deck right after I placed the twig in the fairy door. It didn't ring the tiny bell inside though.) Read my Edina Magazine article to learn what the symbol on the roof represents, why I stuck a tiny stick from my yard in the faerie house door, and why Frank and Bell stamp NOW on each piece.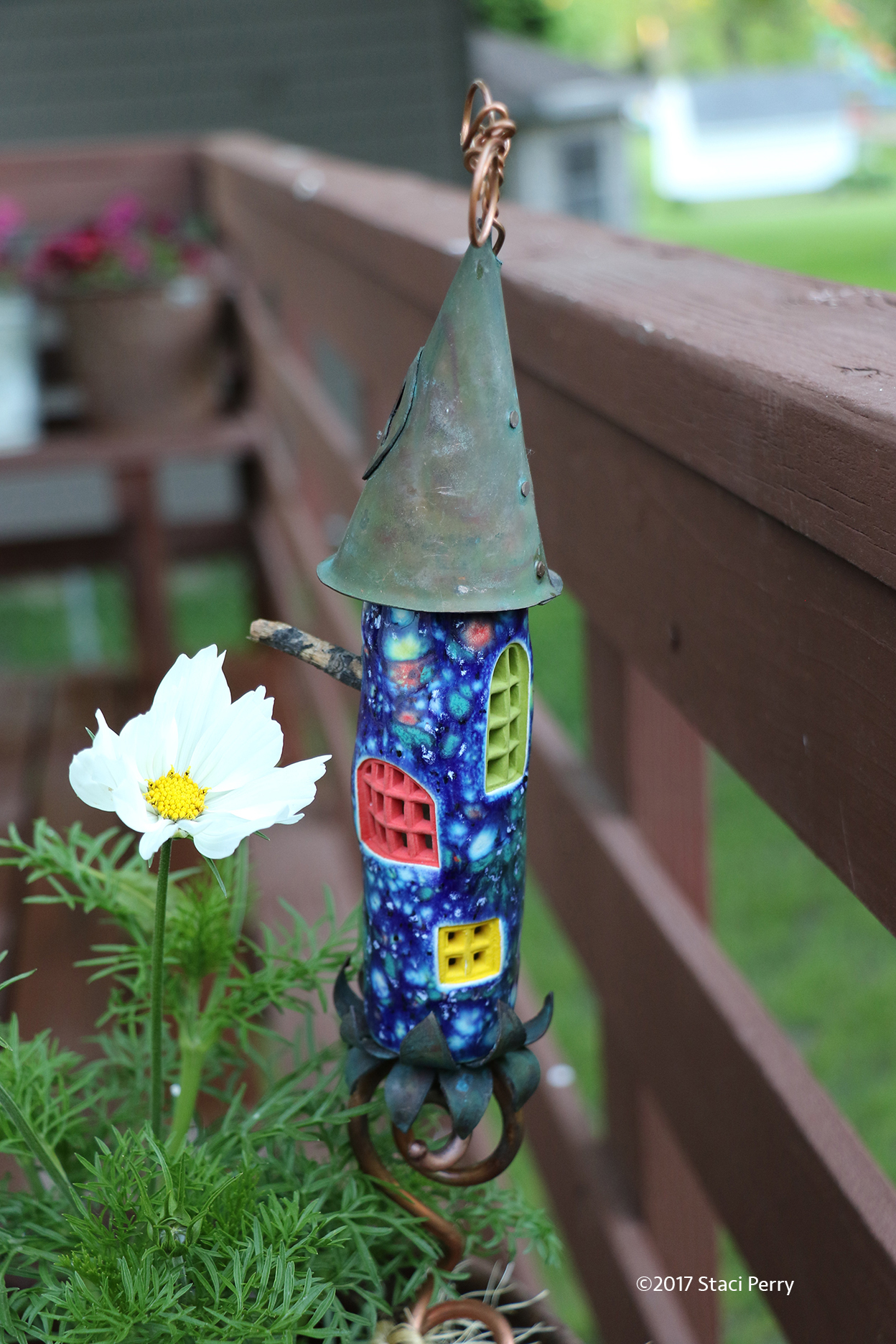 You can see all the different Faerie Houses and meet Frank and Bell at the 2017 Edina Art Fair booth #431, Excelsior Art on the Lake, and Eagan Art Festival.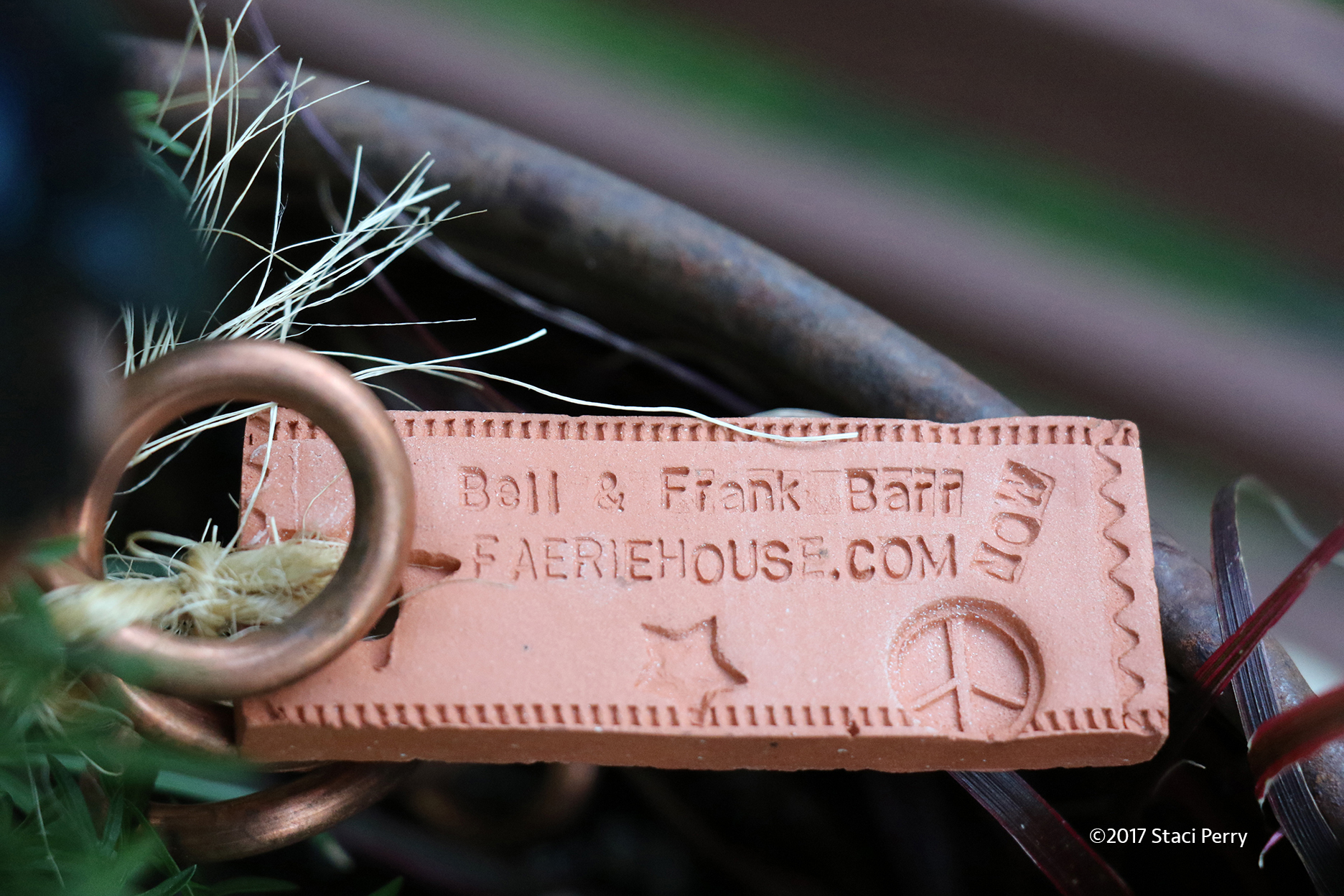 If you can't make it to one of the art shows, you can buy Faerie Houses online at FaerieHouse.com. Even if you don't wear sparkly shoes, I bet you will get hooked.
Sweet & peaceful wishes,