Doughnuts, Donuts, or Olykoek? A Few of Our Favorites in South Dakota and Minnesota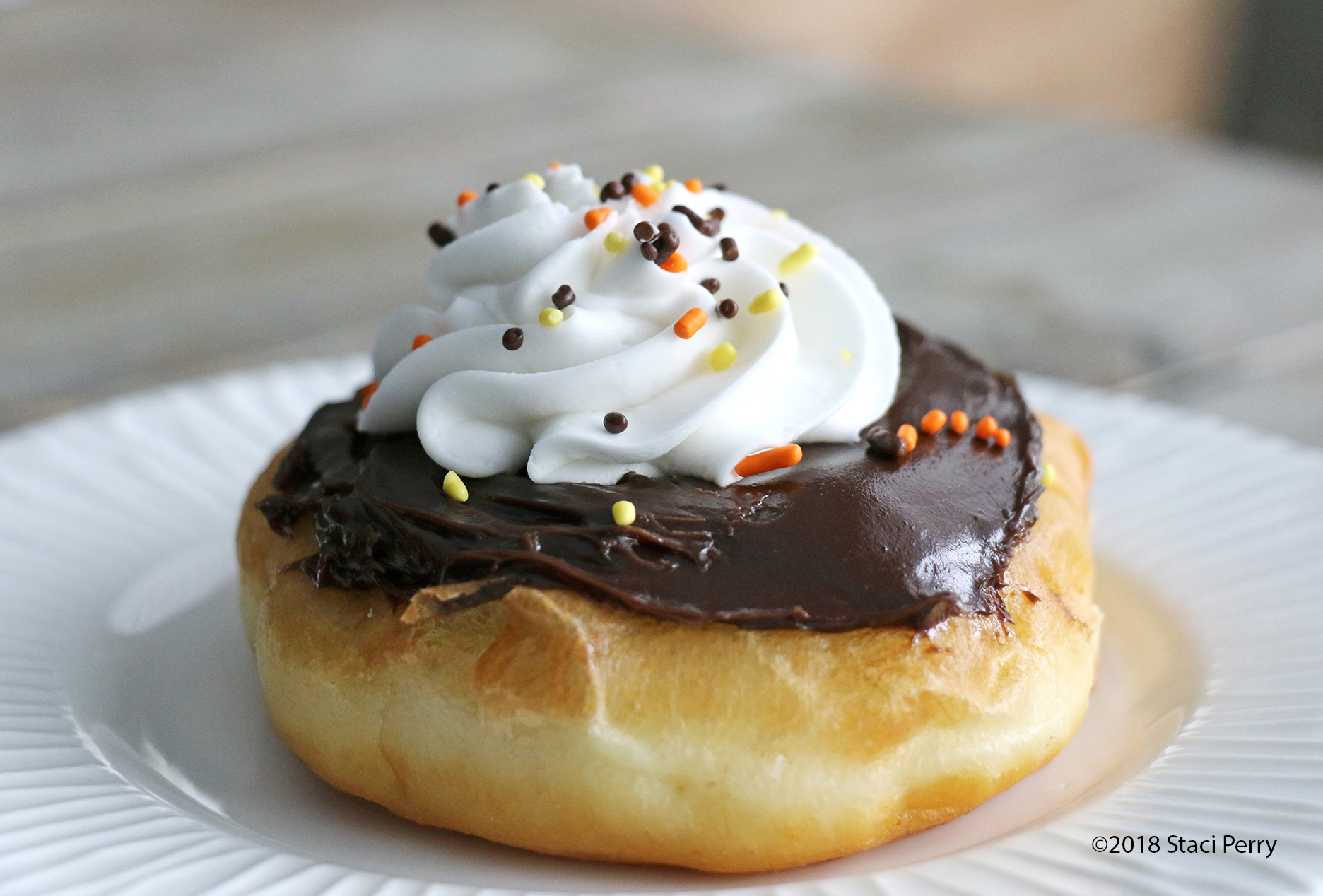 We are a doughnut-loving family. (Or is it donut-loving? Since the spelling doesn't change the taste, I'll leave the grammar lesson until the end.) Let's talk about our favorite doughnut shops!
I write and talk about doughnuts a lot. Just think about it. If you ever have an awkward moment with someone you've just met and you don't know what to talk about, bring up doughnut shops or bakeries and you'll still be chatting 15 minutes later.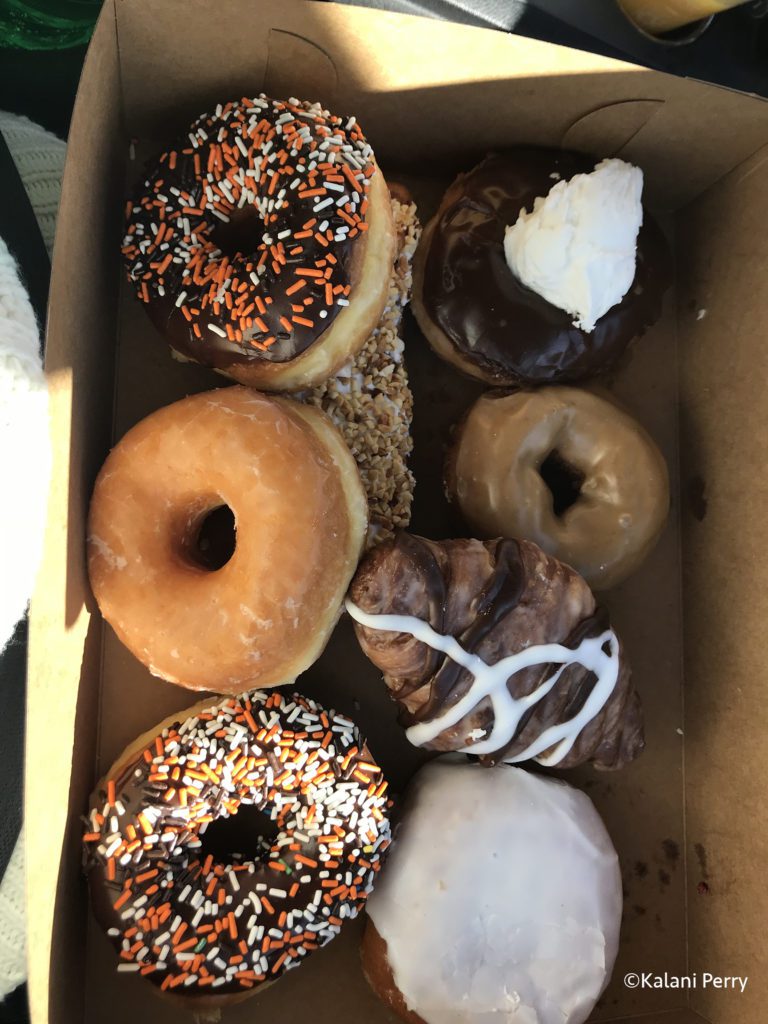 The box of doughnuts above is from The Donut Shoppe in Huron, South Dakota. My kids and I picked them up after a little visit to the Beadle County Courthouse after they had a little too much fun at the state fair. Doughnuts somehow made the day better. The chocolate glazed doughnut with a big dollop of white frosting in the middle was my favorite.
There was a big scare this year when The Donut Shop in South Dakota's state capital town of Pierre, closed its doors. People were in a frenzy all over social media. Luckily, the owner sold the business to Tim Rounds (tdsre.llc) and the shop reopened. The doughnuts are the same. Phew.
I don't have a picture of the doughnuts because I ate the bag of powdered sugared doughnut holes injected with creamy filling as I drove to the downtown area. The backstory – we'd been going to Pierre for Kalani's and Sajen's hockey games for 9 years. The Donut Shop is just one block off the street we come into town on, yet all this time I didn't know it existed. It wasn't until I was preparing for my Food Network project, that my friend, owner and cookie extraordinaire of Fig Tales, told me to stop at The Donut Shop. I'd heard you have to get there early; once they sell out for the day, they simply lock the door. By the time I got there, the trays were mostly empty but I snagged a sack of doughnut holes. And they were gone by the time I got downtown. I can't wait for a reason to go back to Pierre at sunrise.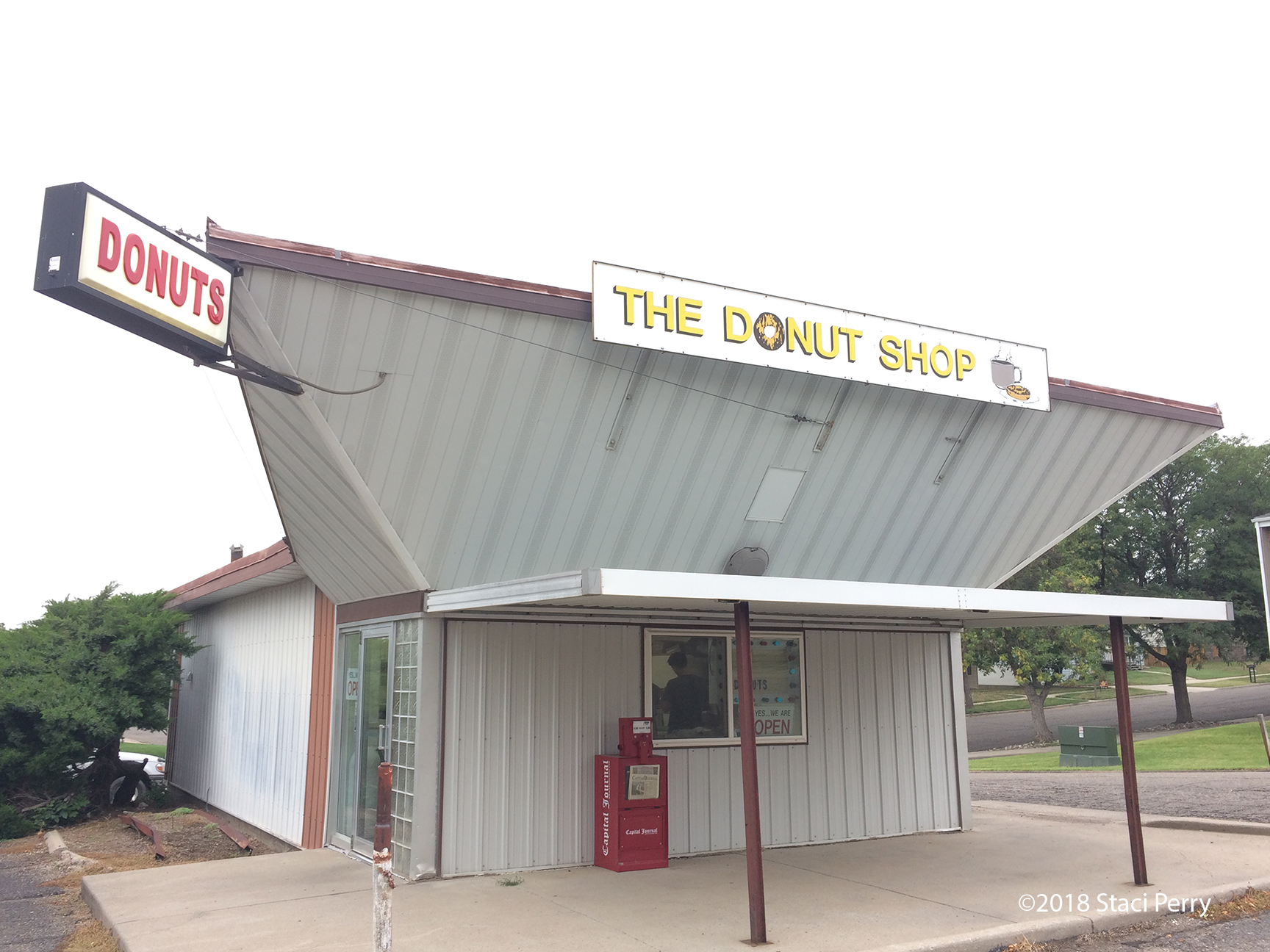 Speaking of my Food Network project, I included Royal Bake Shop, Centerville, SD and Tyndall Bakery, Tyndall, SD in the article Meals in the Mount Rushmore State: What to Eat in South Dakota.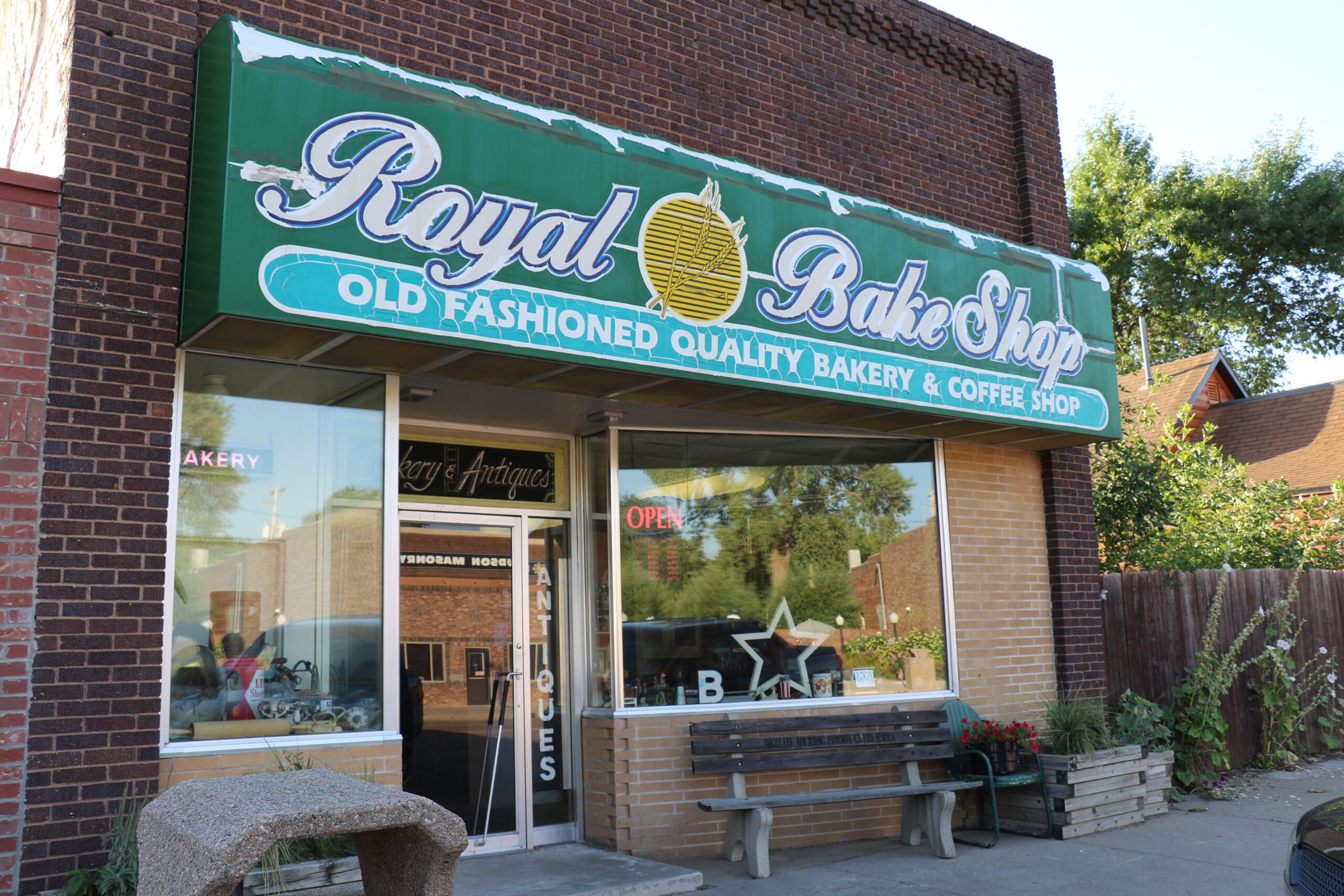 Royal Bake Shop has been in the same location more than 73 years. Can you see why? It's like a jewelry case at Tiffany.
They are best known for the Zebra Donut™, a melt-in-your-mouth marbled chocolate and vanilla doughnut fried, dunked in sweet glaze, and hand-dipped in homemade chocolate frosting. I can't think of any doughnut I've eaten that is better than these fresh from the bakery case. But I'll keep searching.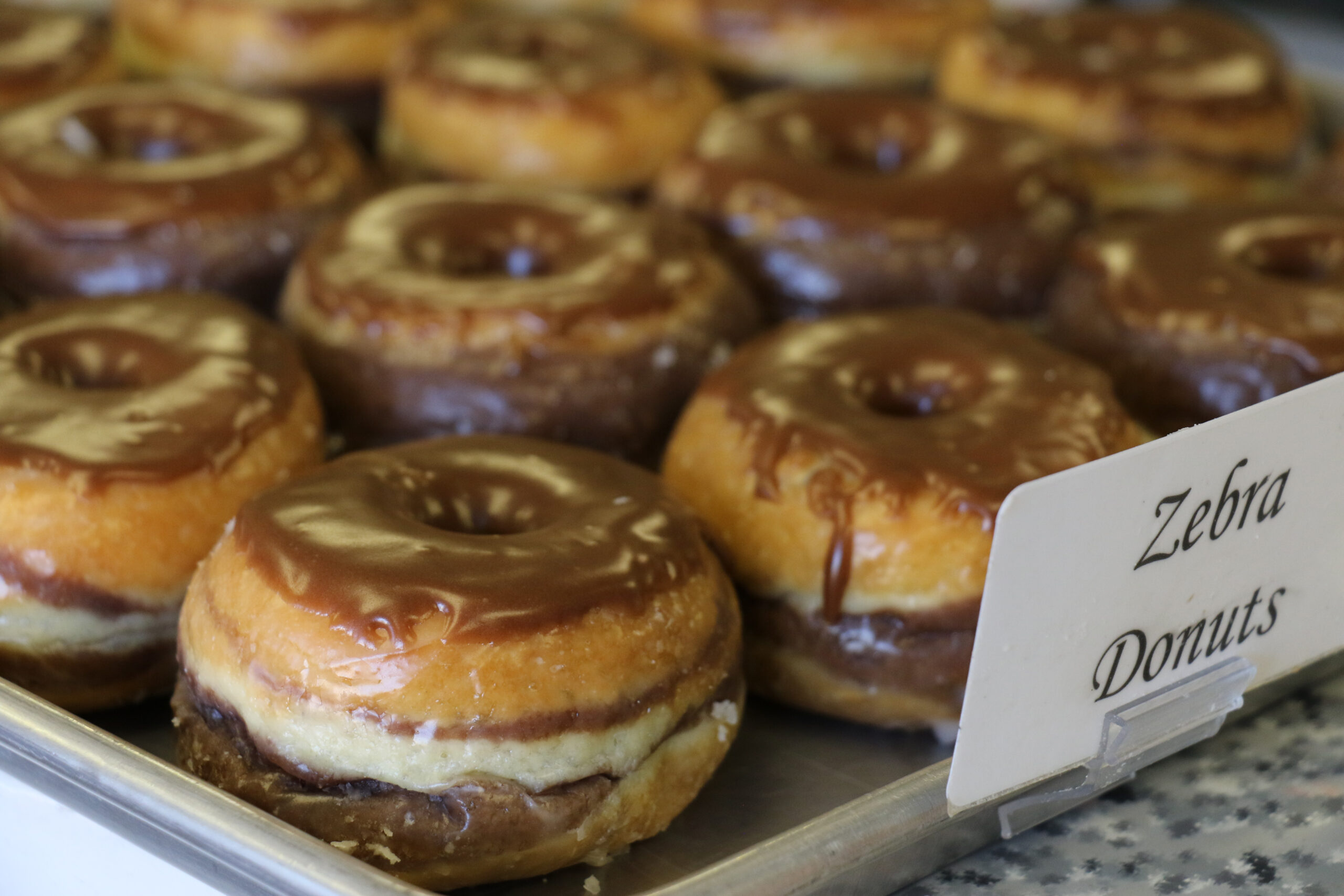 Although they aren't doughnuts, in the lower east half of South Dakota, you'll find traditional Czech pastries called kolache at Tyndall Bakery.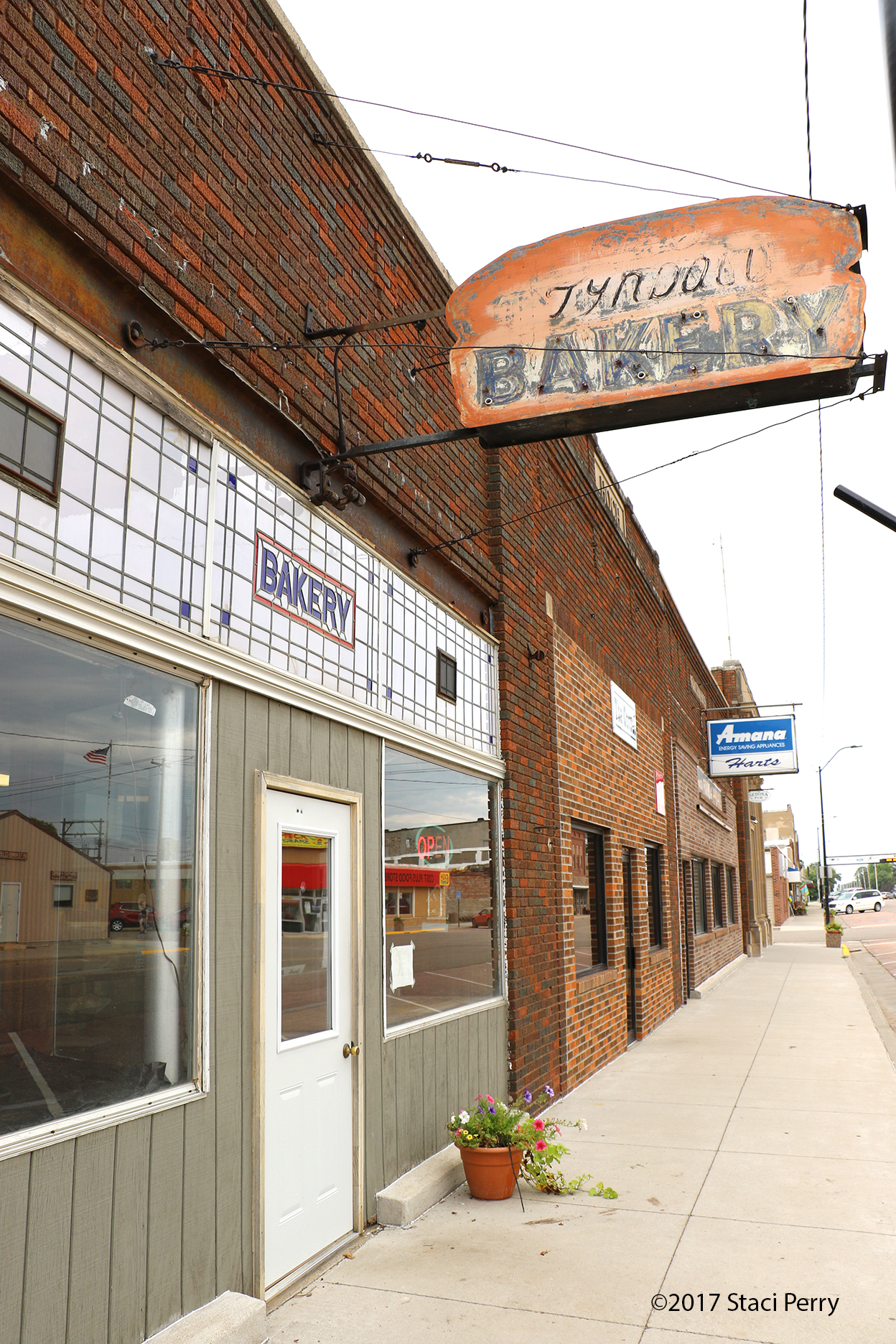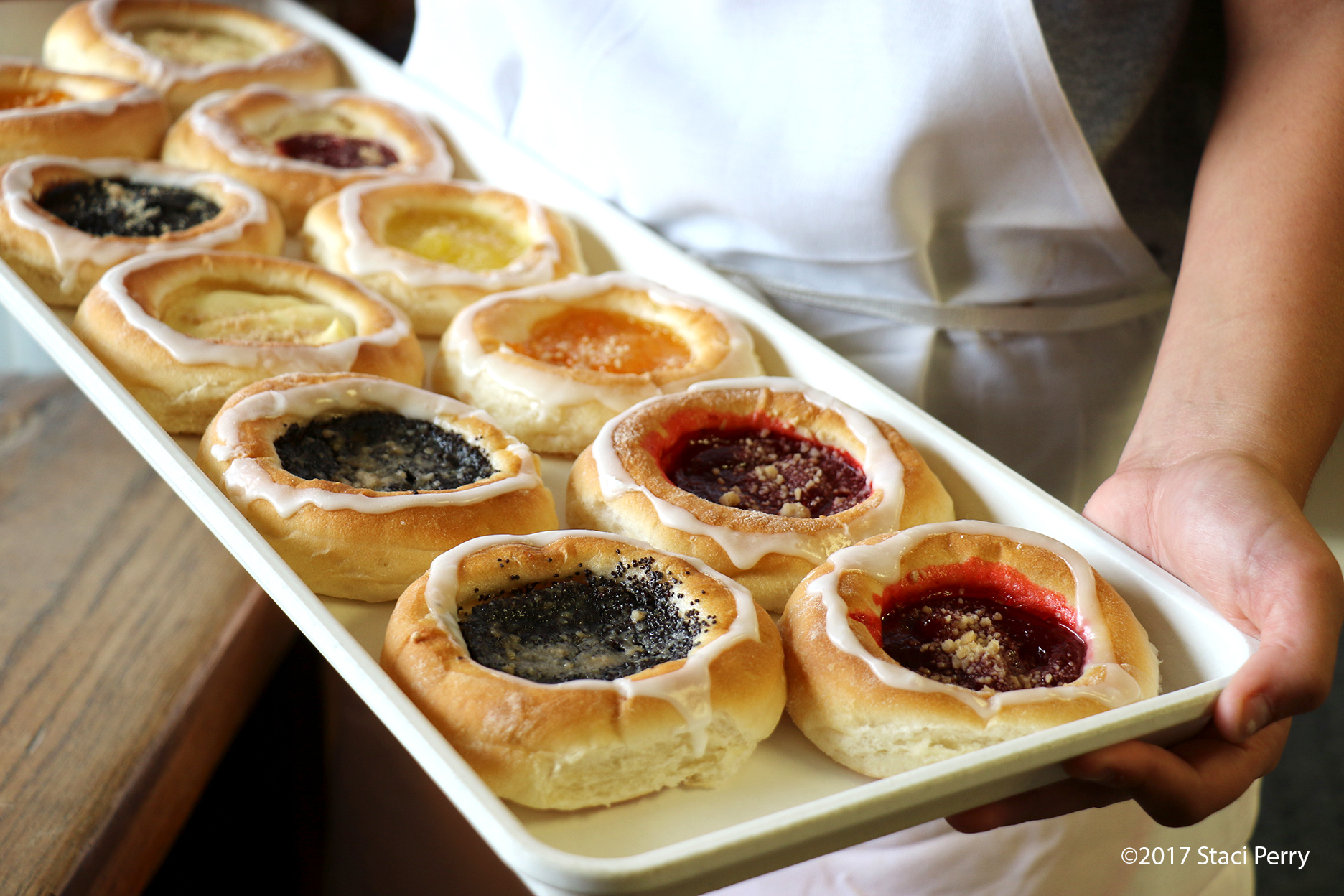 Of course, they also make doughnuts, cakes and breads. And Christmas candy in a vintage copper pot.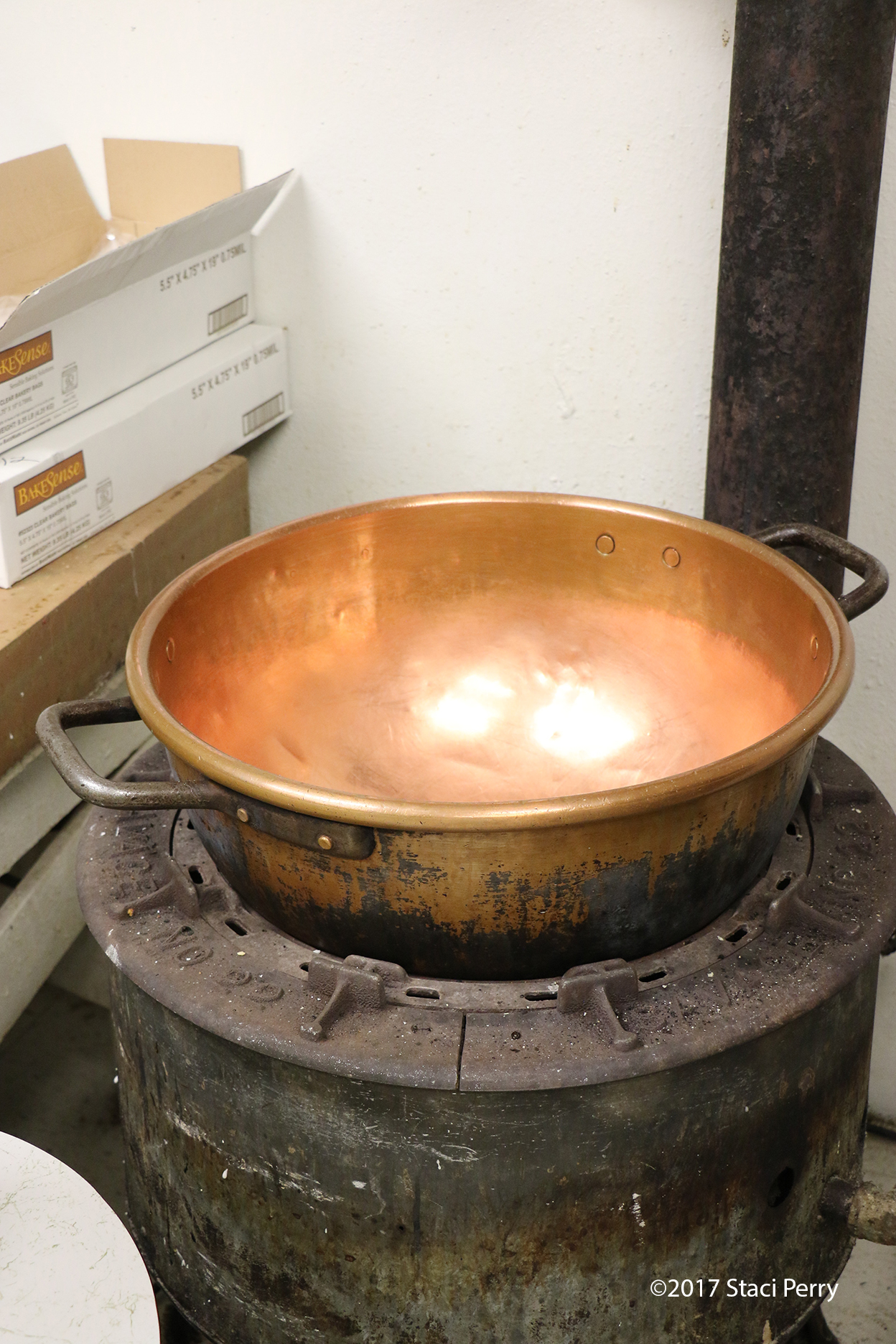 If you peek into the kitchen, you'll find a propane oven larger than an SUV. Inside the opening are six massive racks that rotate on a giant wheel. They light it up every morning.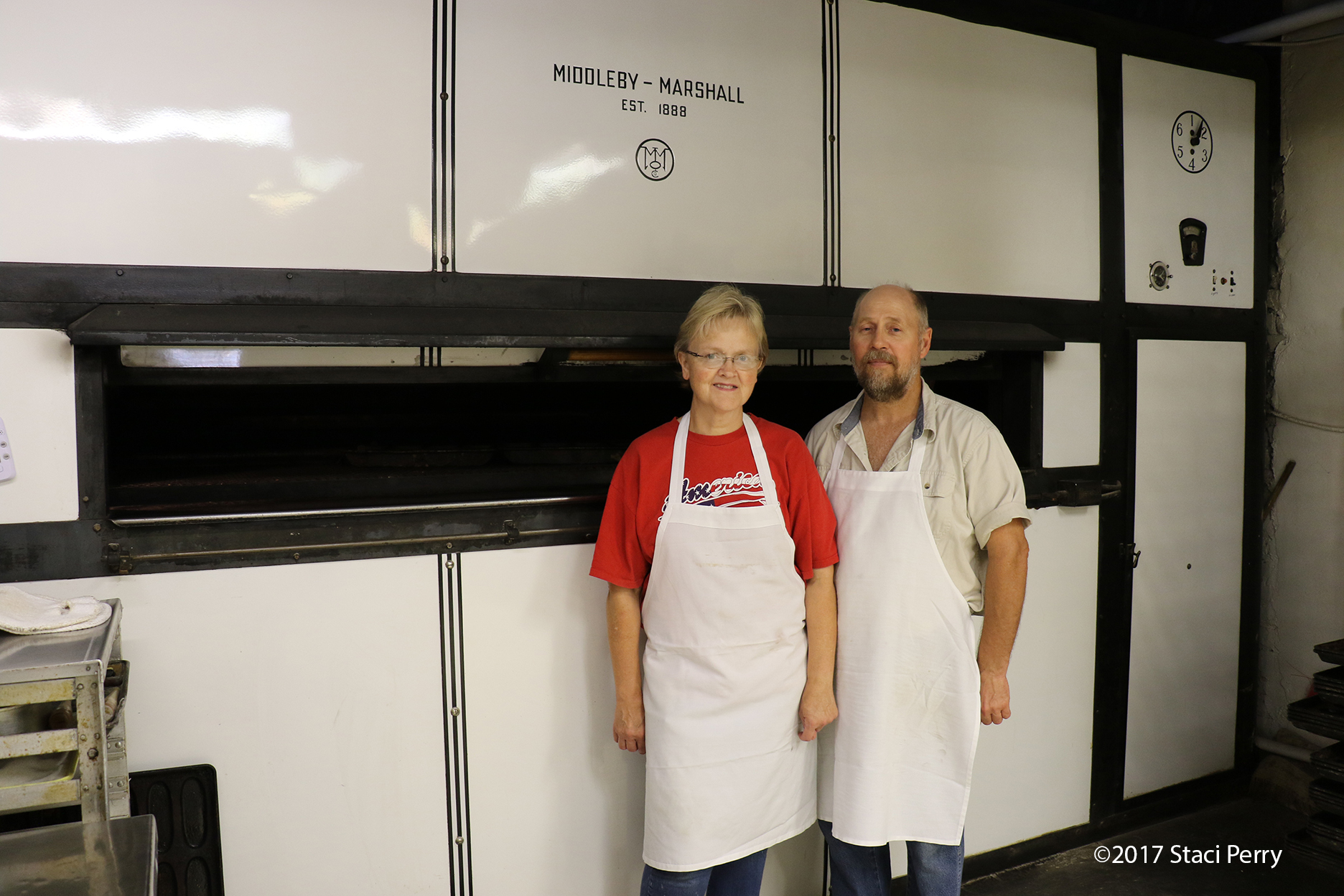 You can eat breakfast or lunch at Ward's Store & Bakery in DeSmet, South Dakota. In addition to the cafe menu, they bake bread, doughnuts, cake, scones, cookies, and fruit turnovers.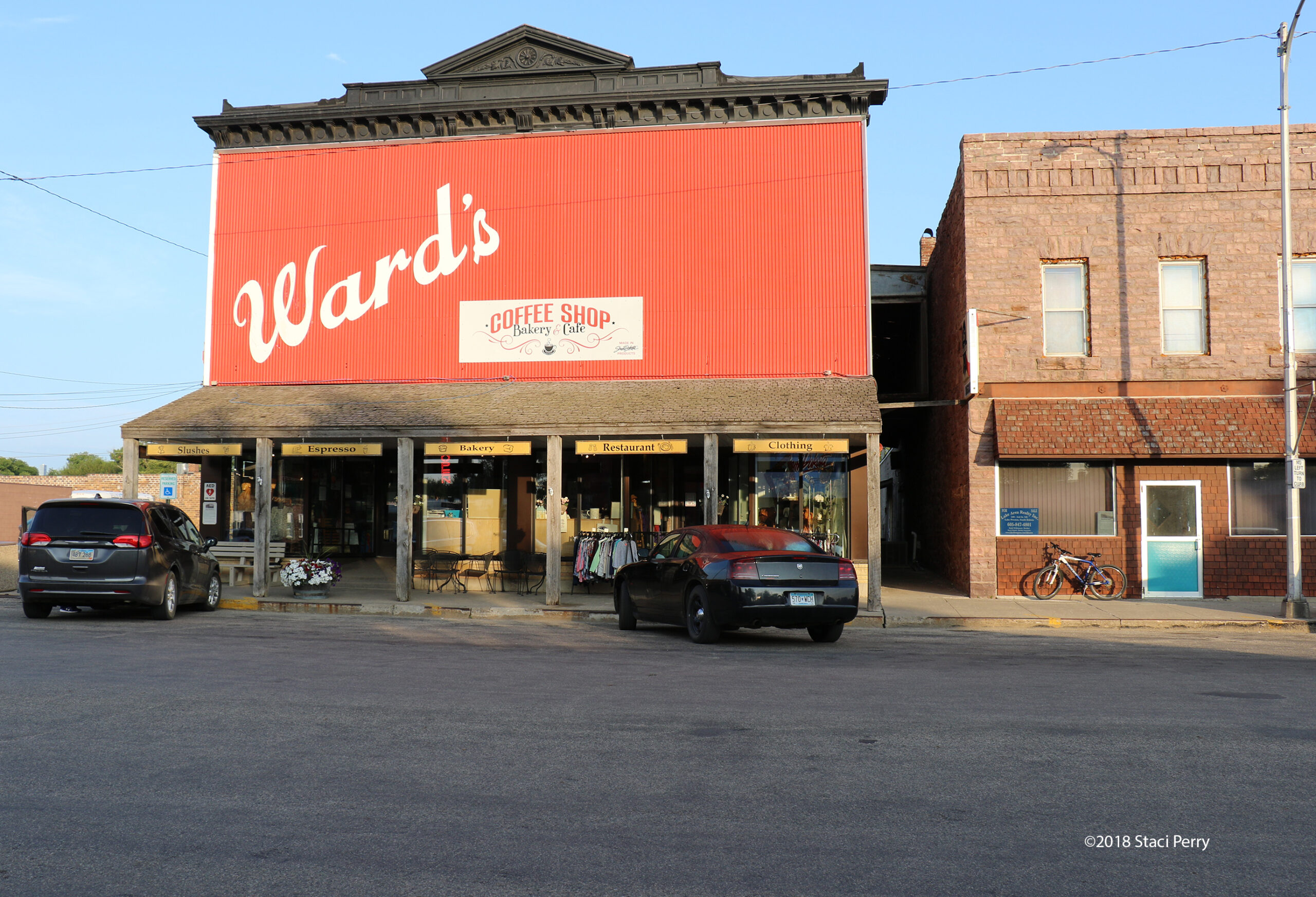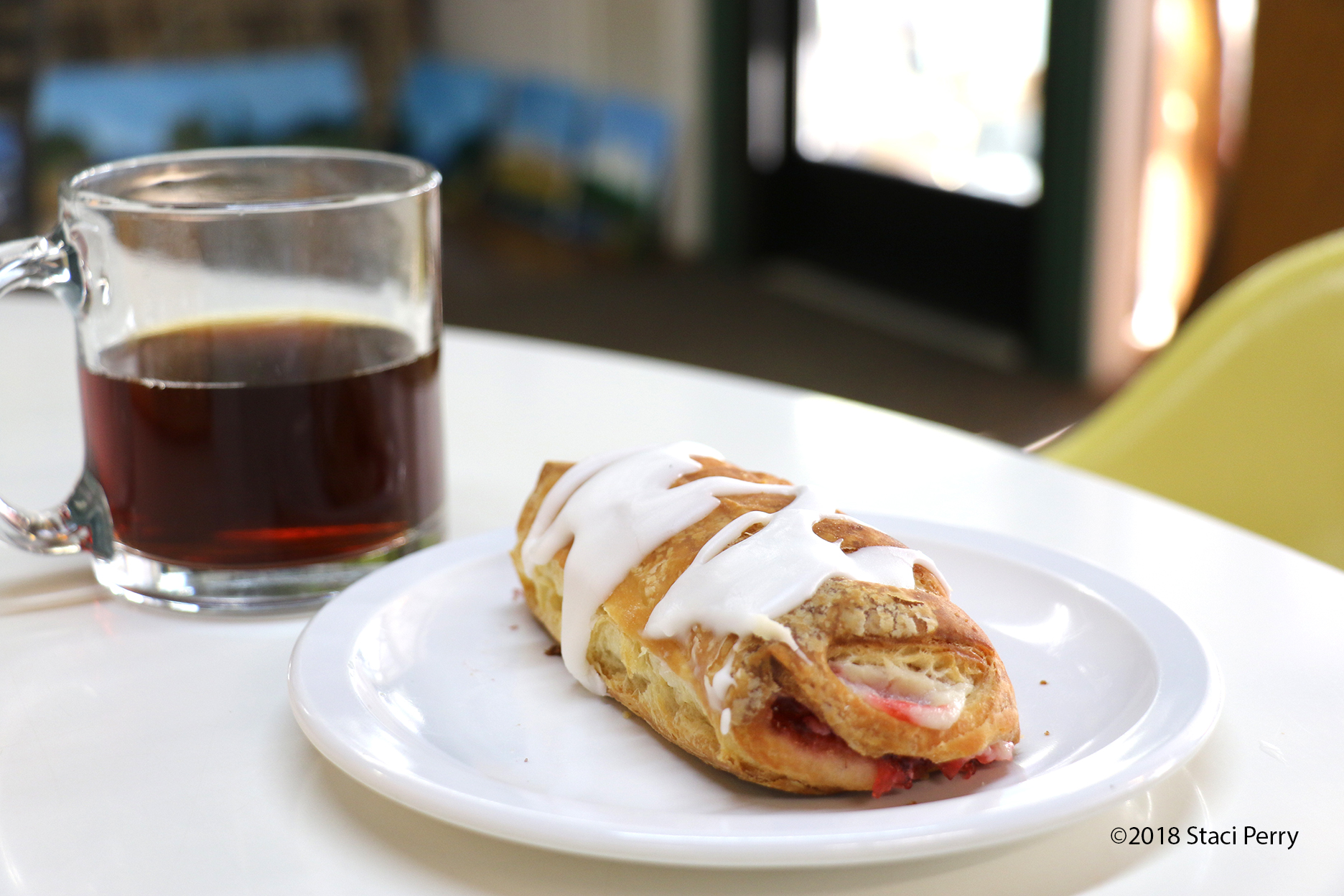 The fresh cinnamon rolls with maple frosting are my top pick.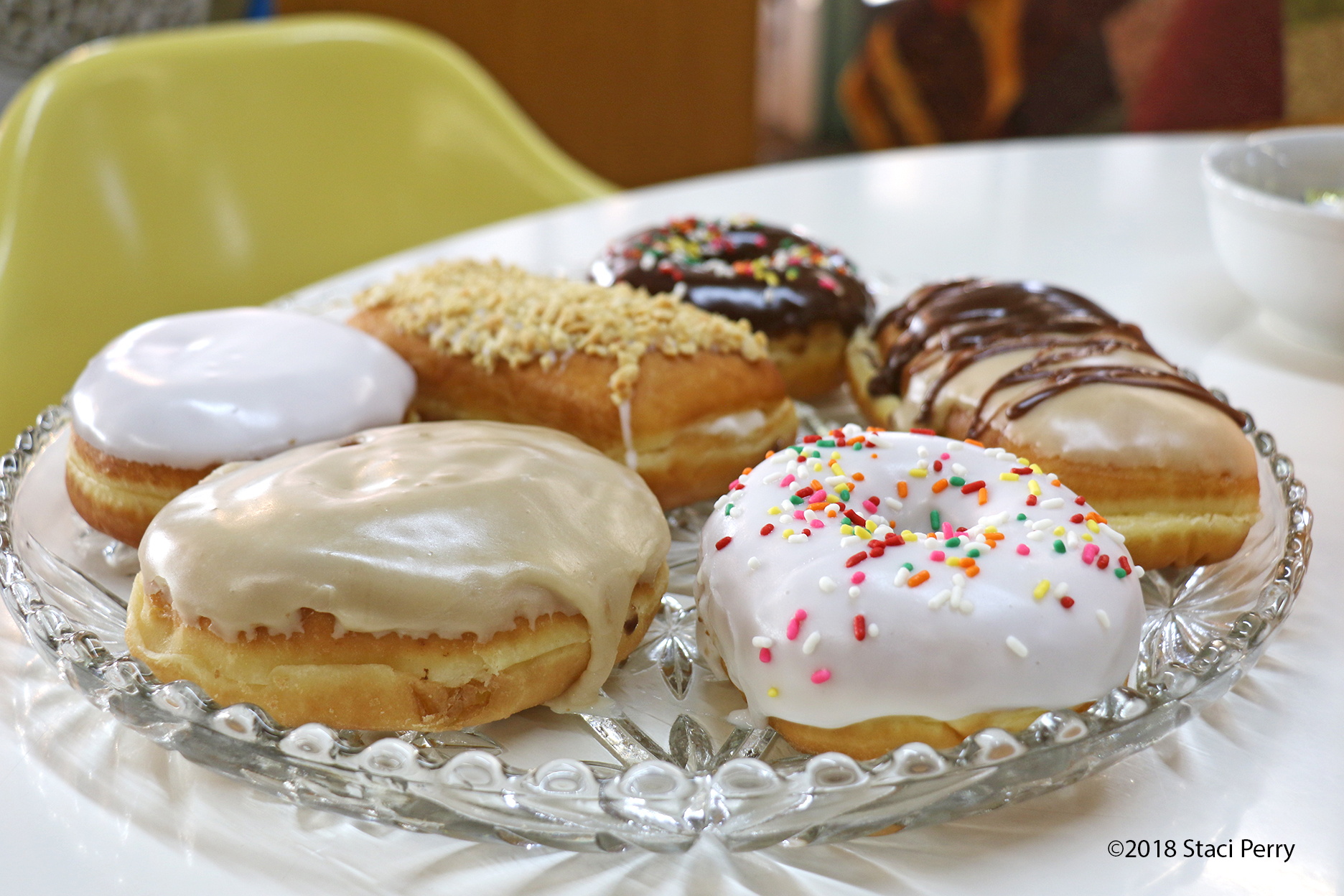 Flandreau Bakery is iconic to South Dakota and it's probably the bakery I've been to the most.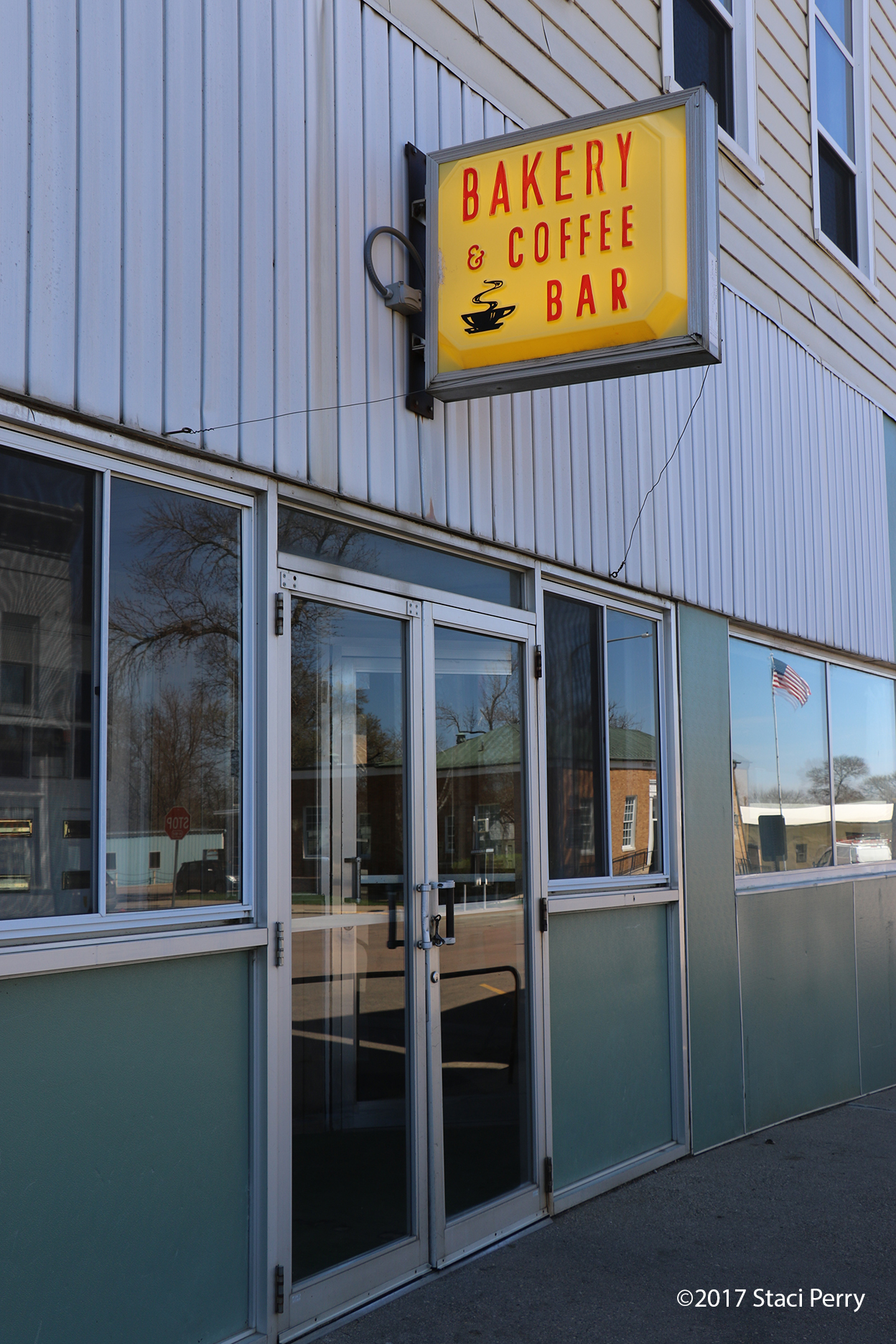 Brothers Ed and Don Duncan have kept the bakery in the family, and locals hooked, for 92 years. Their father, Mel Duncan, got the keys to the bakery in 1929 as payment on a debt. Ed and Don sold the beloved community bakery to the Parsley family in 2022.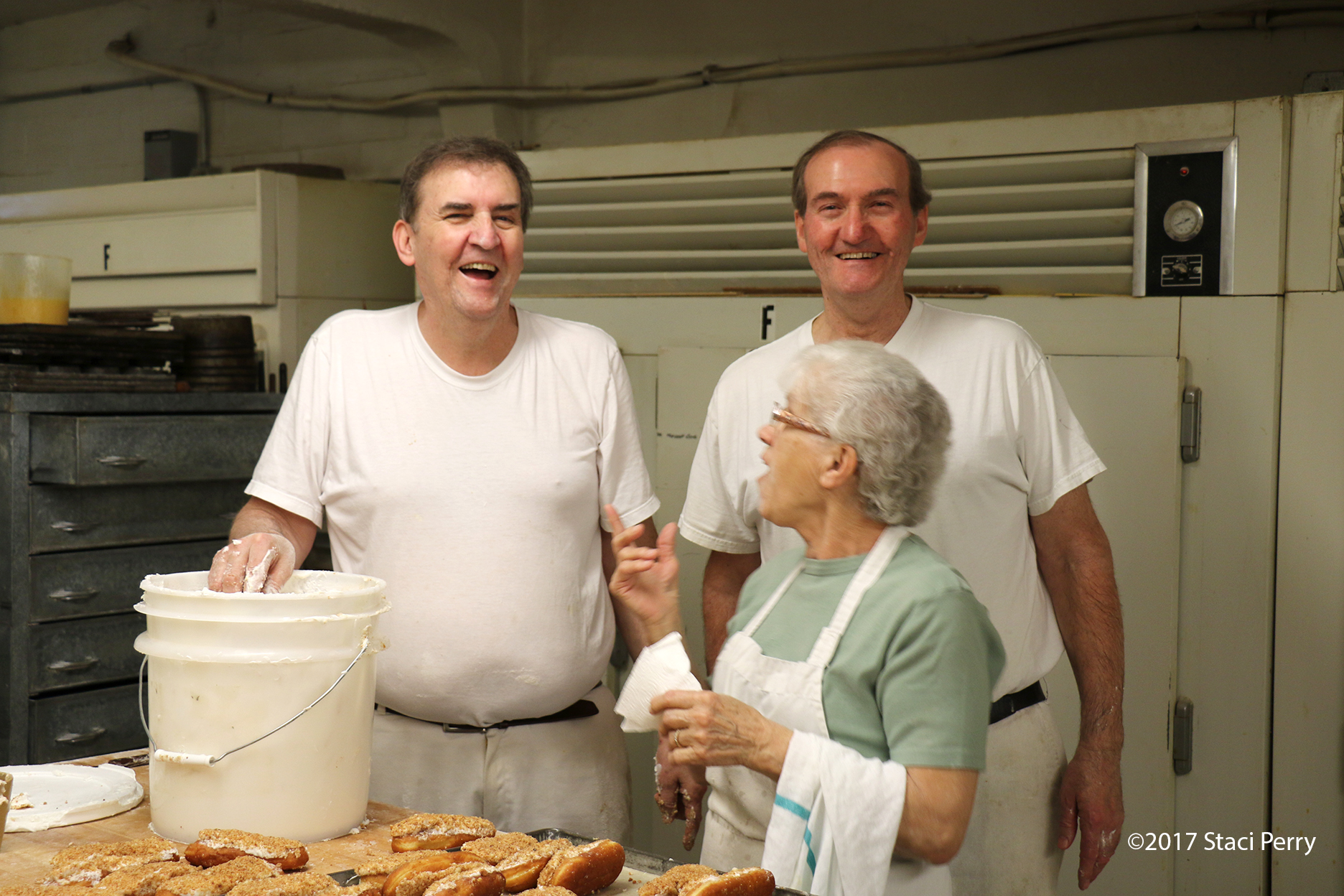 They make classics like cream horns, cinnamon bread, cherry turnovers, doughnuts, long johns, sour cream raisin pie, and chocolate chip cookies.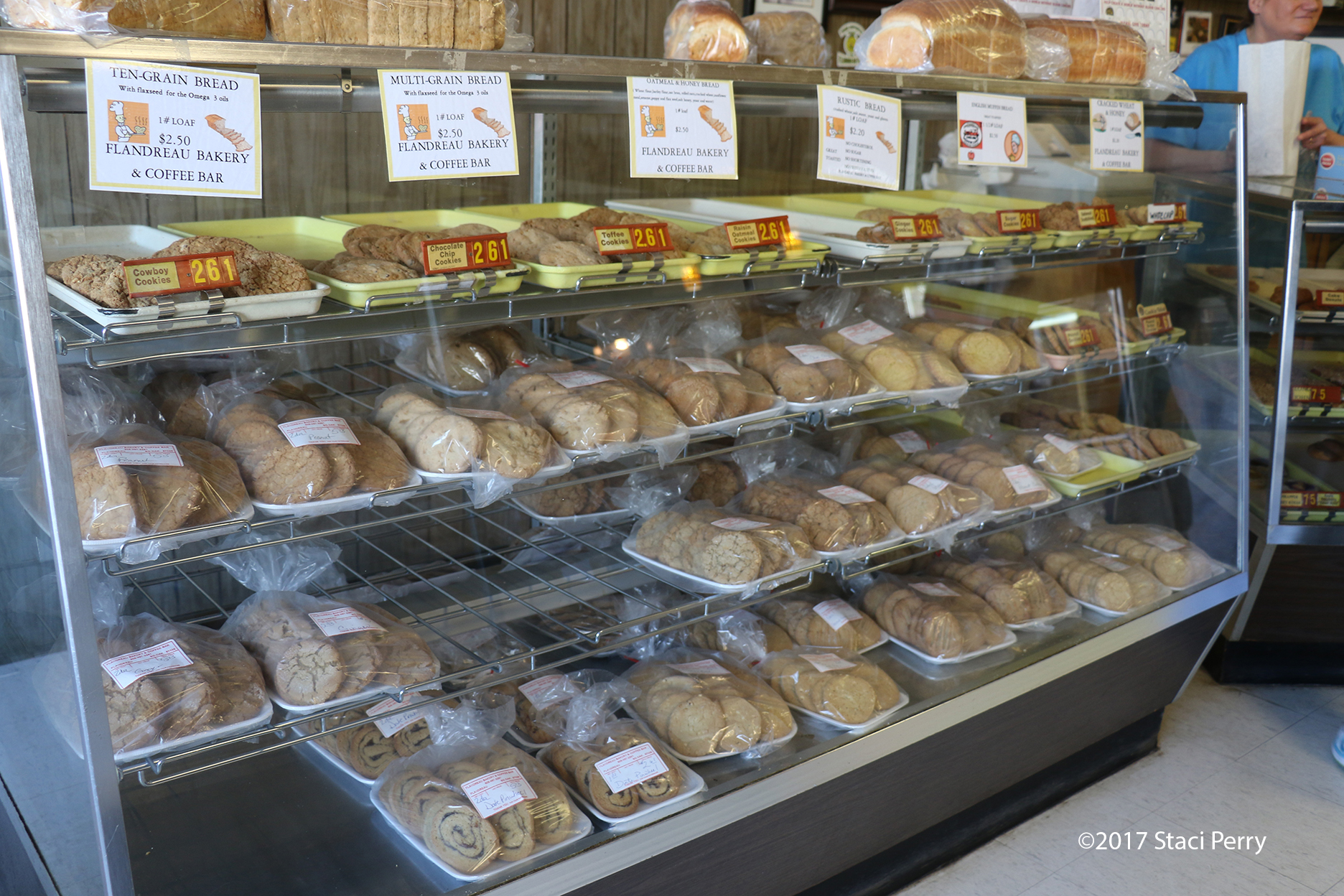 They bake breads and buns, with 50% of their customers being local wholesale like the casino, convenience stores, hospital, assisted living, nursing home, restaurants, and country club.
I like to get a box of mocha cakes and put them in my freezer. Mocha cakes are on my list Meals in the Mount Rushmore State: What to Eat in South Dakota.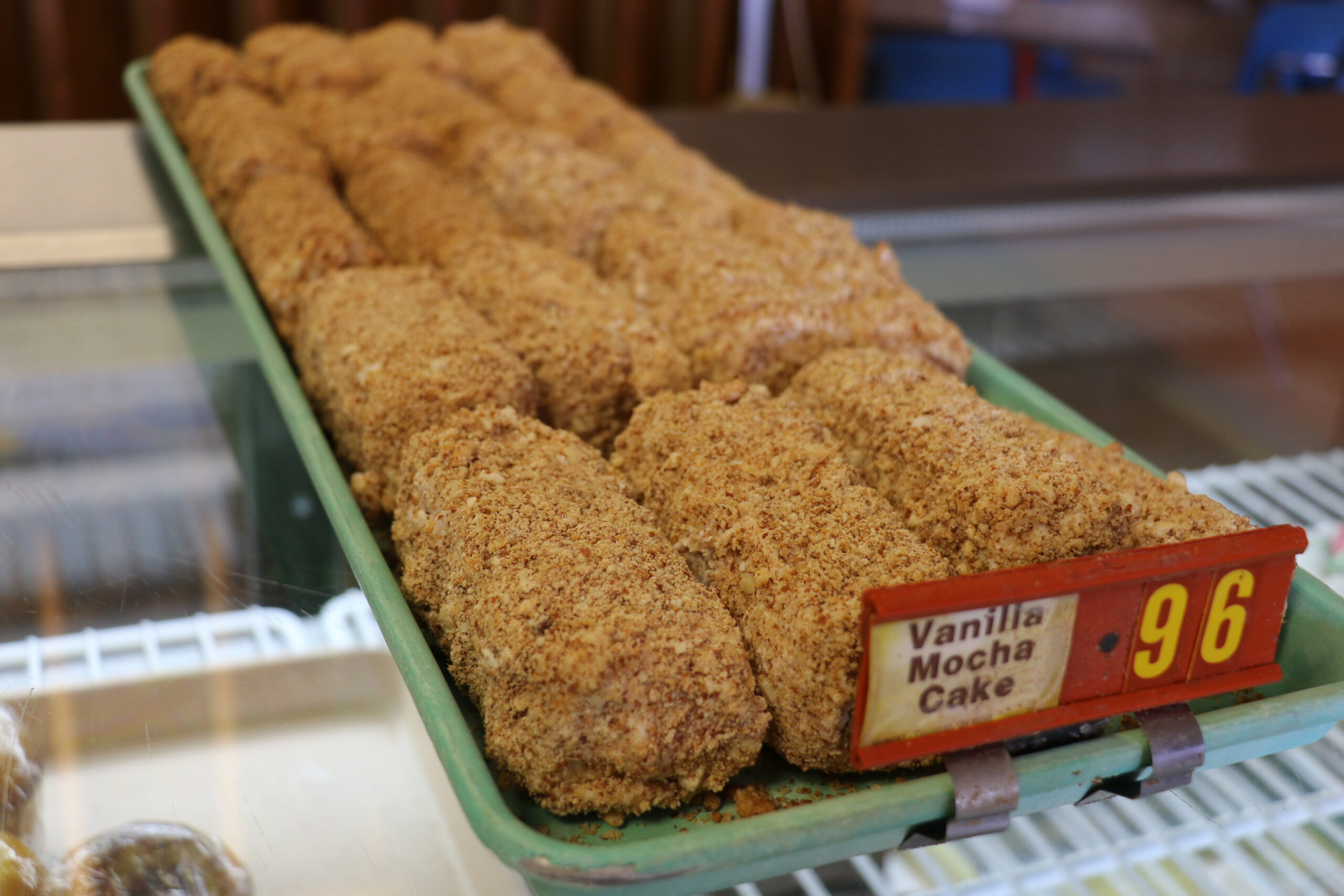 The final bakery is in Minnesota. Hendricks Hometown Bakery has a long history here. Although not under the same ownership, there has been a bakery on Main Street in Hendricks since the 1920s, a total of 11 or 12 bakeries over the years. This one just completed a remodel in recent months.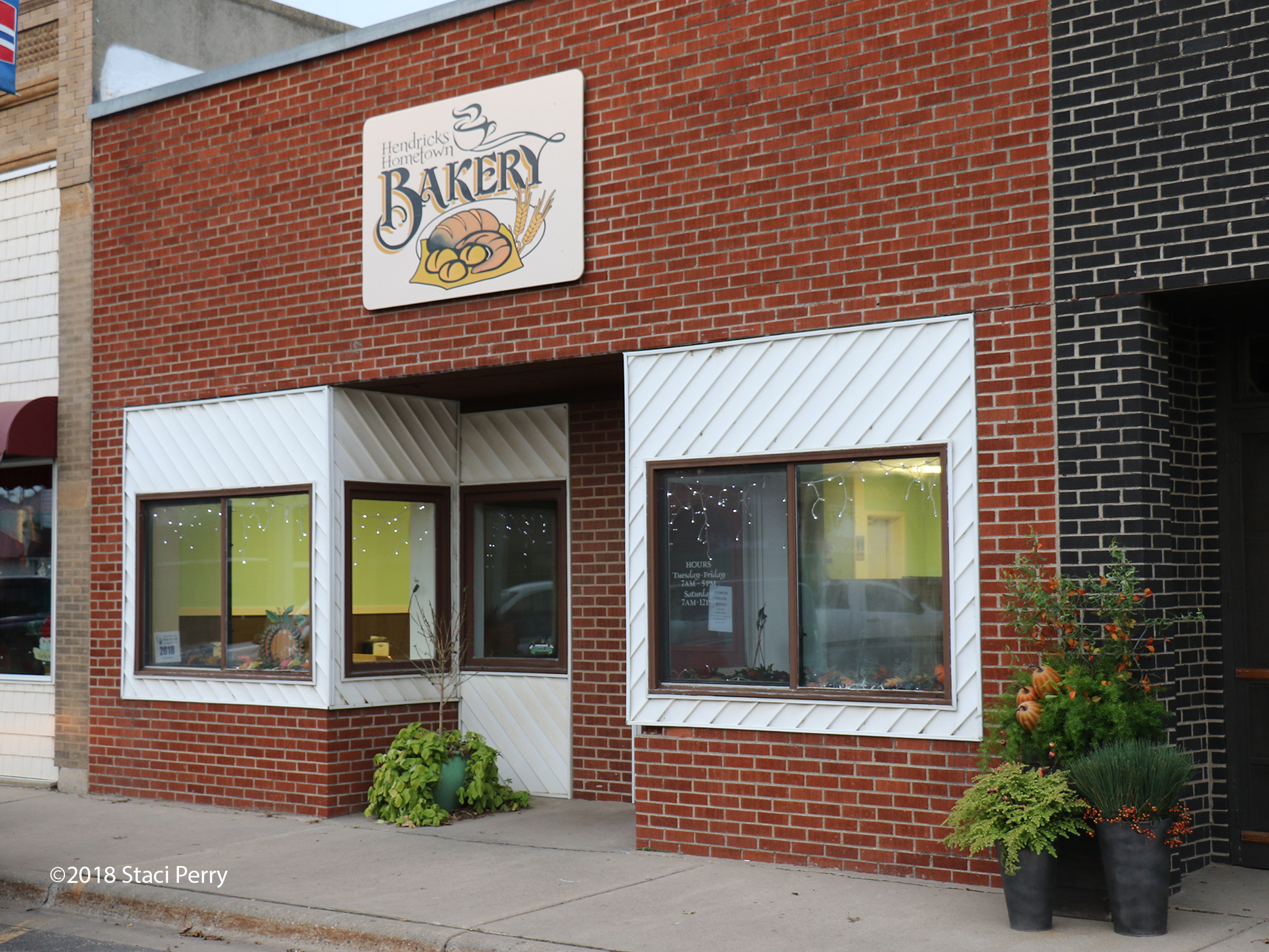 A few of my favorites are blueberry, chocolate glazed with frosting and sprinkles in the center, and in the fall, pumpkin cinnamon sugar, and pumpkin cream cheese.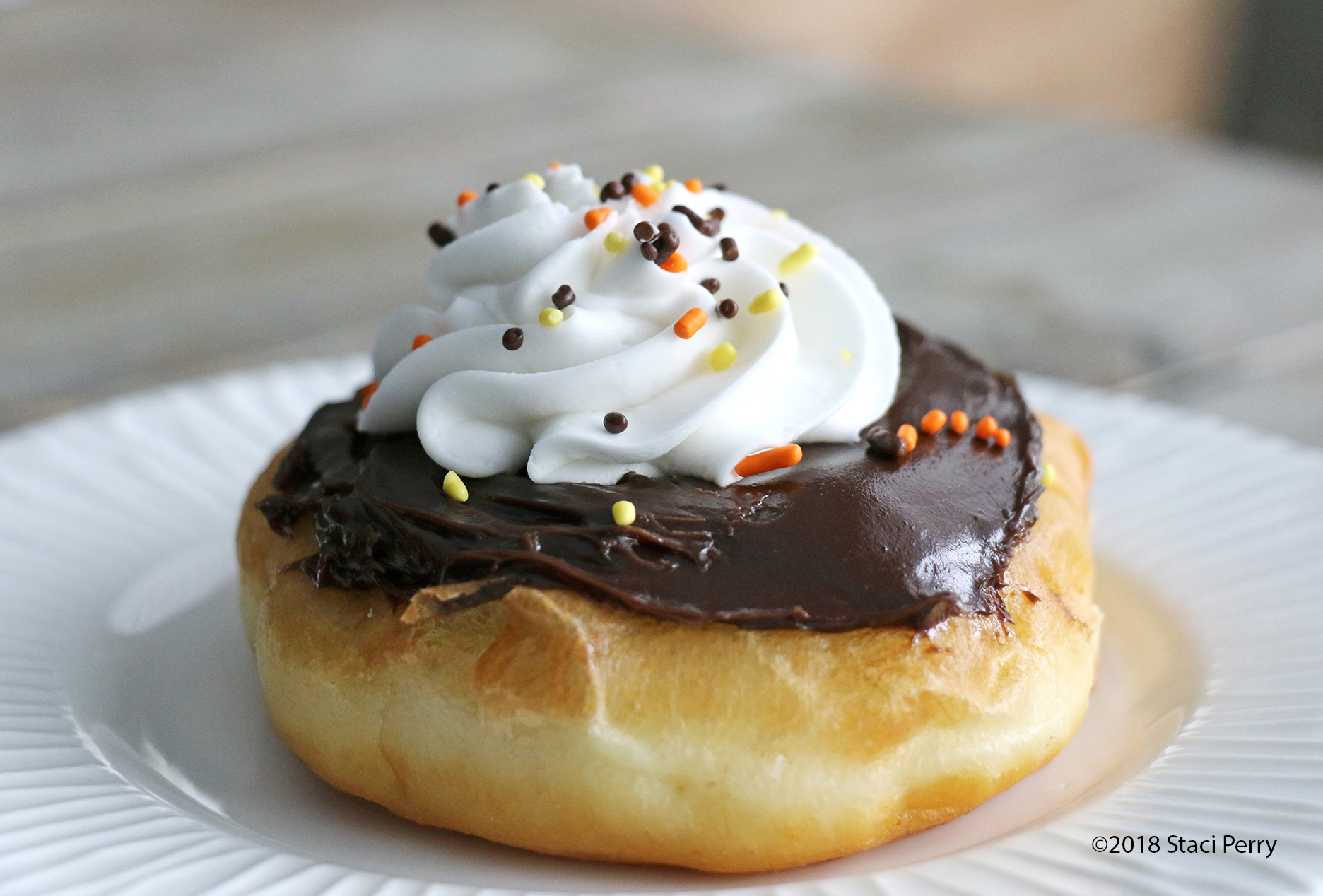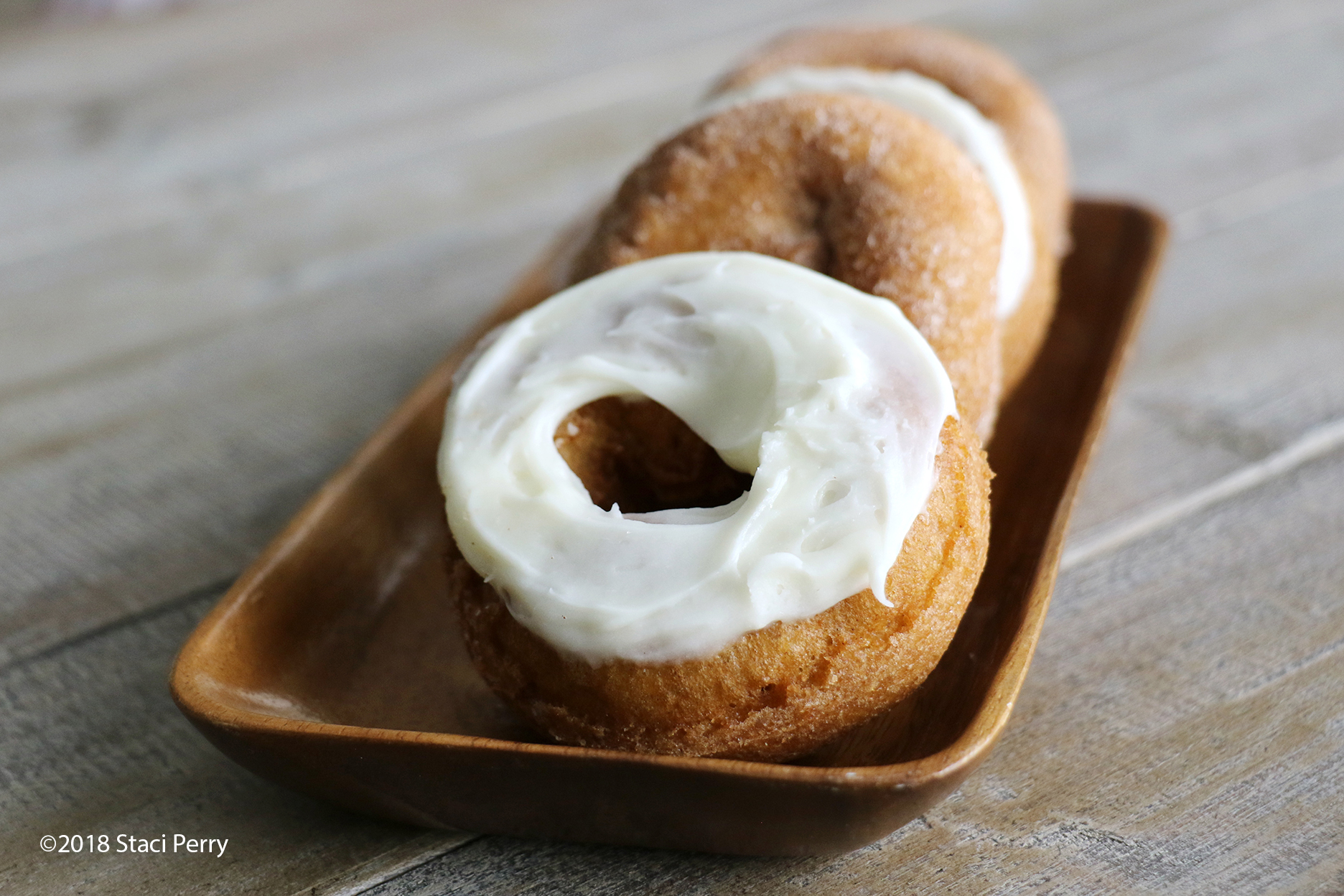 Lastly, the grammar lesson. Is it doughnuts, donuts, or olykoek? The official dictionary spelling is doughnut, with donut being an acceptable alternative. Here's a short little article that explains what Dunkin' Donuts had to do with it. Olykoek is said to be the early Dutch doughnut, a fried ball of dough without a hole in the center.
Now I want to hear from you – where are your favorite places to get doughnuts?
Sweet, doughy wishes,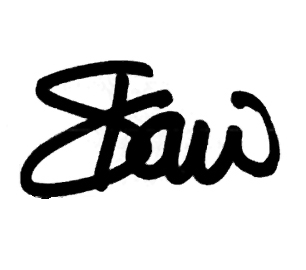 SaveSave
SaveSave
SaveSave