Gardening, Salsa, and Mocktails with Medary Acres Greenhouse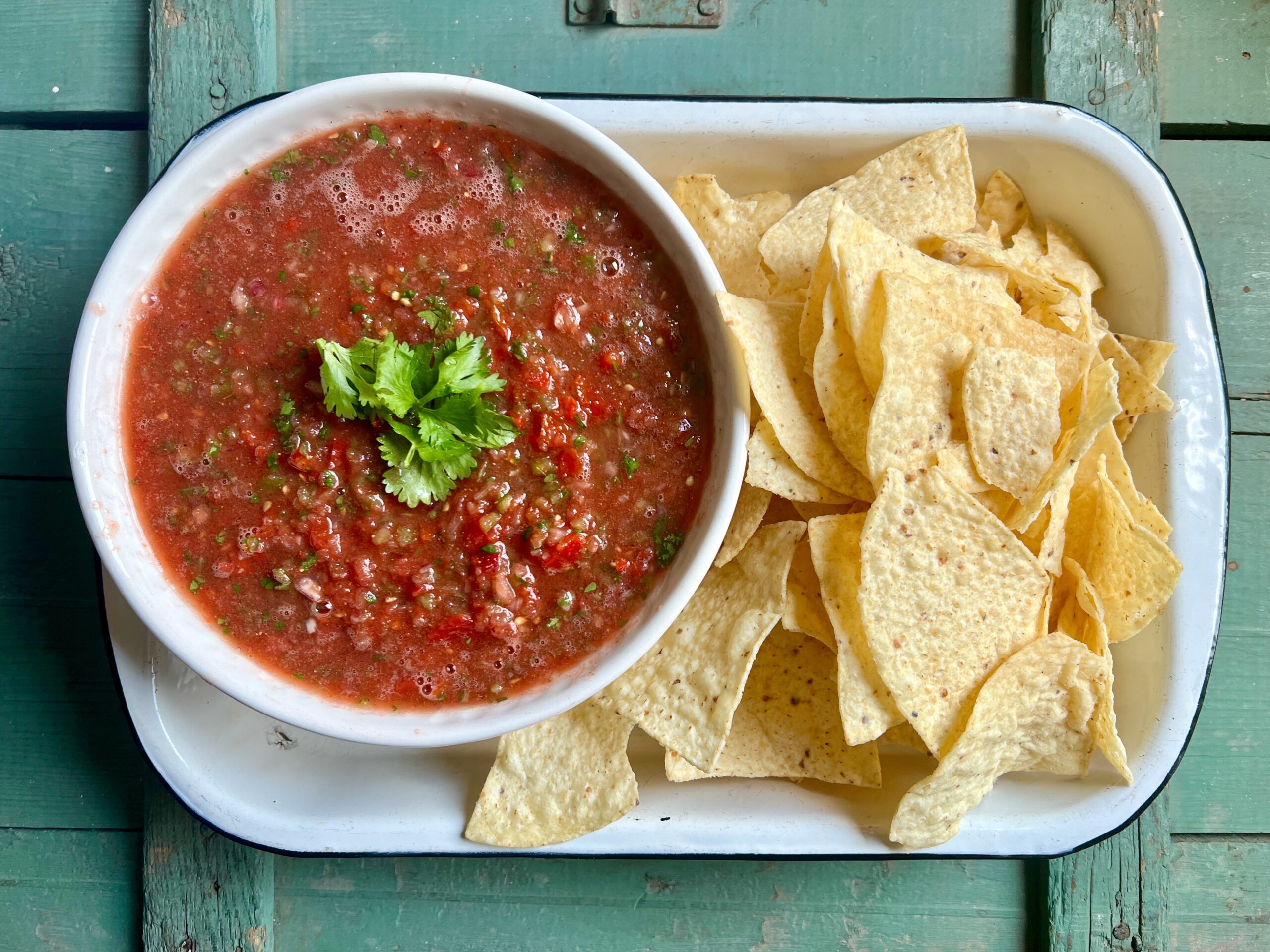 It's the end of July and we're in the midst of cultivating and harvesting our gardens in the Midwest, many of us with high temps and fleeting rain showers, if any rain at all.
On this summer episode of Funeral Potatoes & Wool Mittens, I'm talking all things gardening, salsa, and mocktails with two special guests—Lynn Darnall and her daughter Sarah Alfano, of Medary Acres Greenhouse. Lynn and her husband, Brian, have owned the 71-year-old greenhouse in Brookings, South Dakota for many years. It will transition to a third-generation business once Sarah fully takes over. Yay!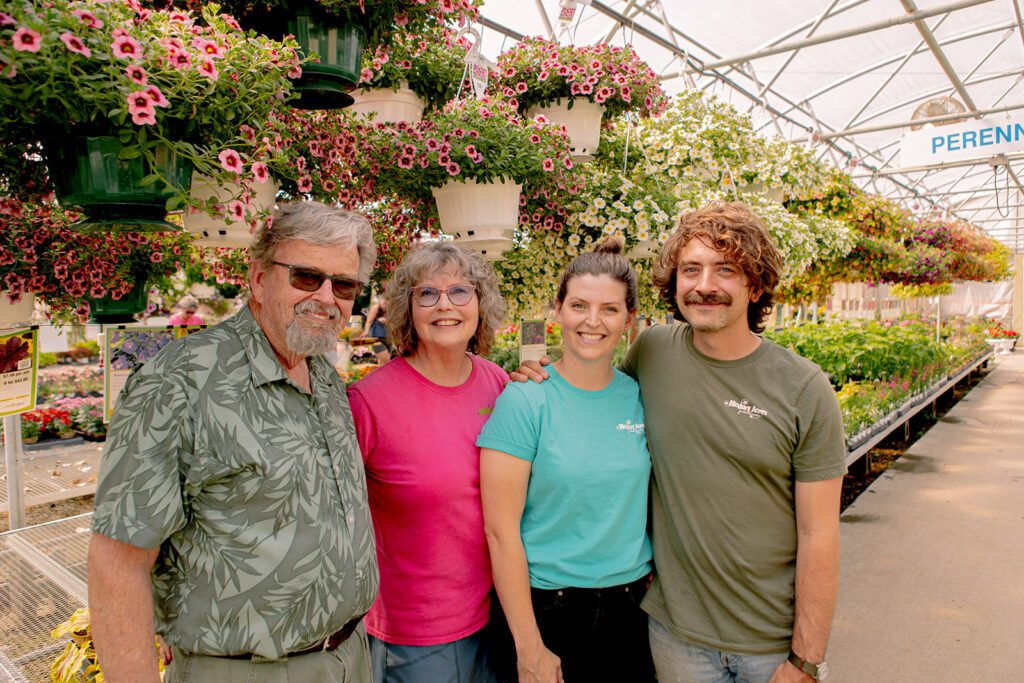 Listen to Funeral Potatoes & Wool Mittens Season 1 Episode 29 in your favorite podcast app or listen below. Get the salsa and mocktail recipes from Sarah at the end of this post.
We missed out on Brian joining us for this episode, but hopefully we'll get him on a spring episode because he's been at Medary Acres since the late 1960s. And he's still hard to catch.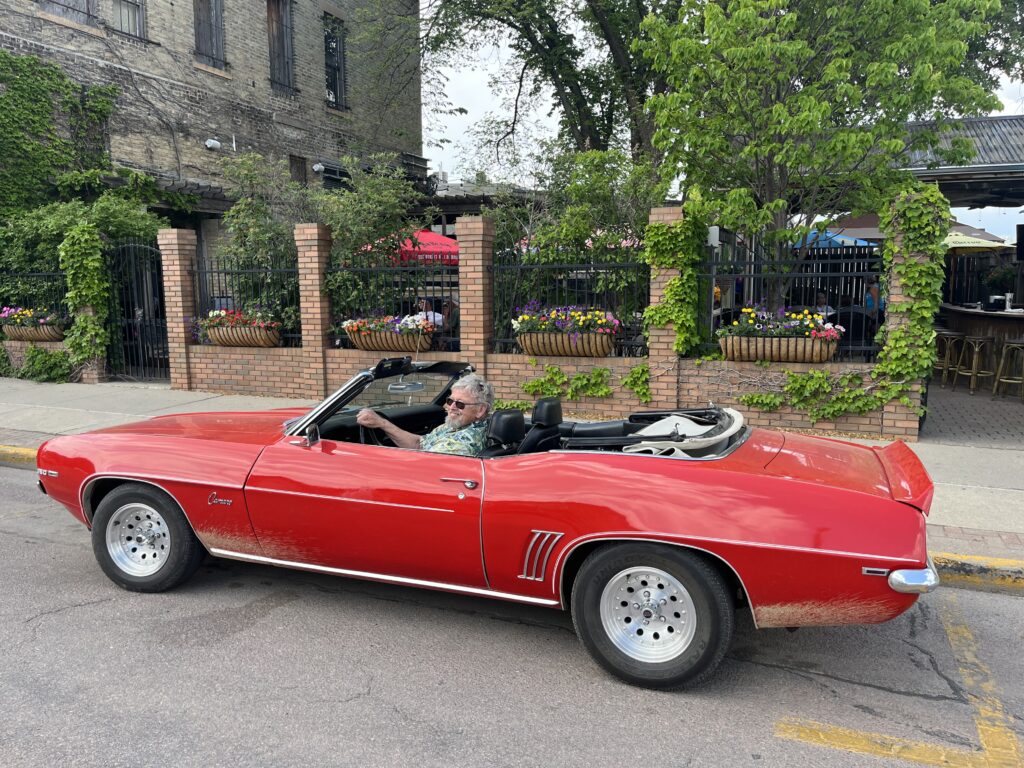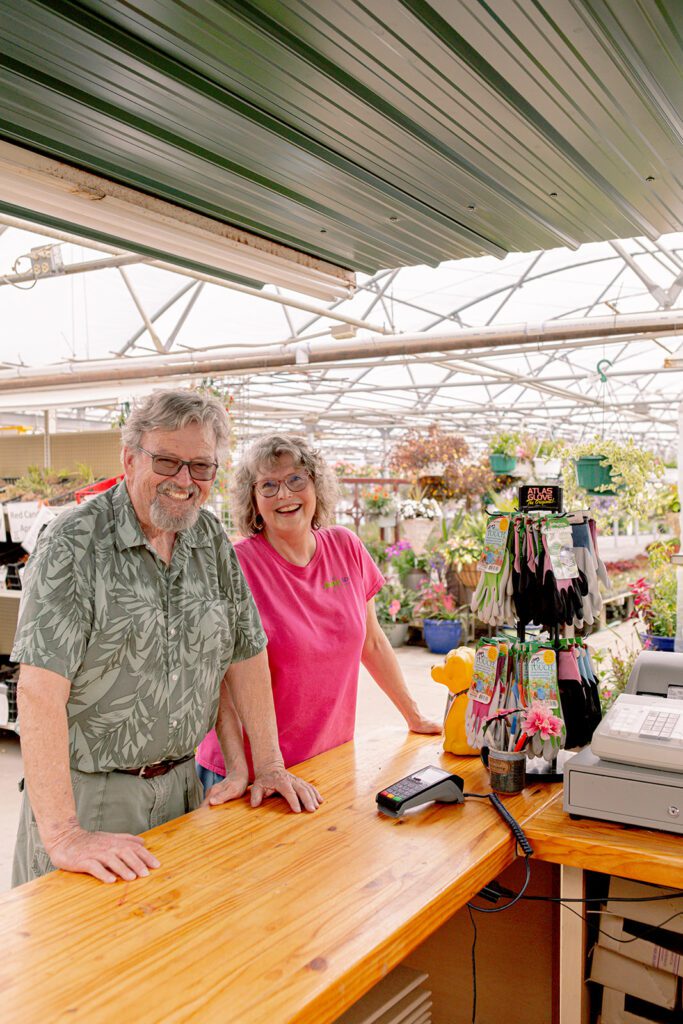 We cover a variety of topics, from basics like watering and deadheading, to the value of mulching tomato plants, how to properly cut stems so you can bring the beauty of your flowers indoors, natural ways to keep plants healthy, and how to divide peonies.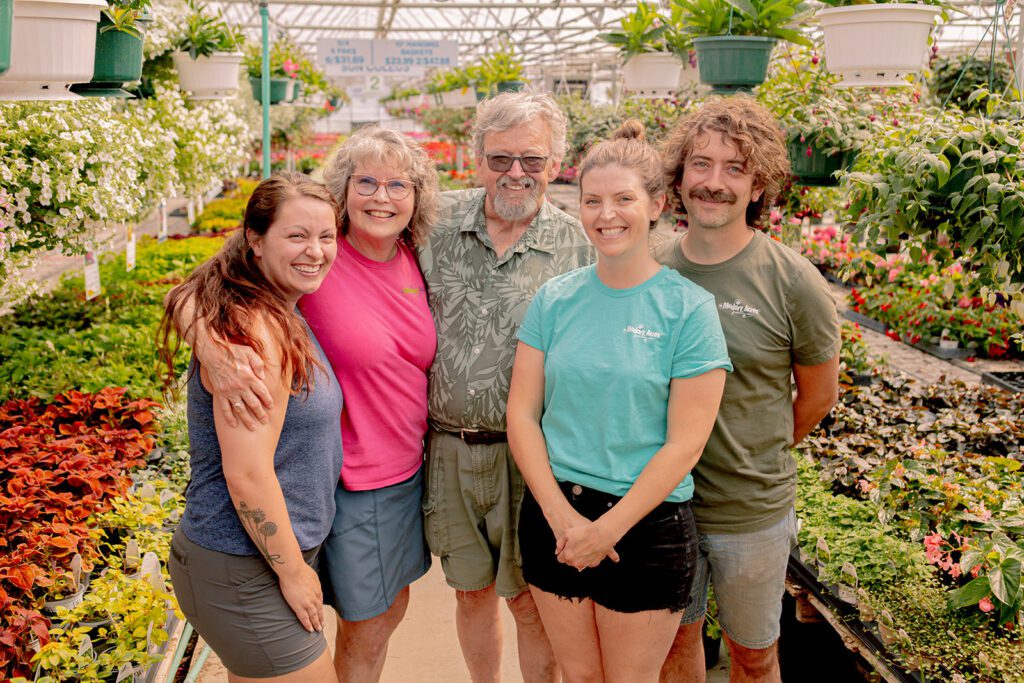 And when I ask how to protect my plants and vegetables from critters like rabbits, raccoons and deer, Lynn surprises me with a super special spray that was hard for her to say. Not hard to pronounce, just one of those topics that you can hardly believe you're talking about.
It's coyote urine. In a spray bottle. And yes, they sell it at the greenhouse when they are open in the spring.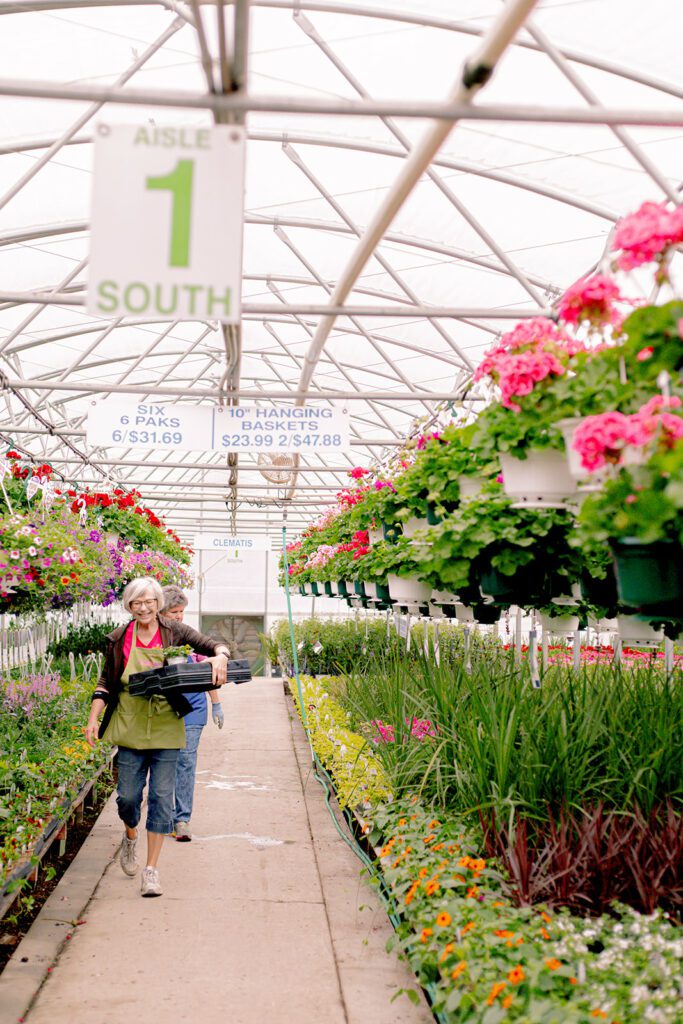 Even though I don't want to think about it, we talk about how to prepare for winter, from what to do with our pots and perennials, to a fun way for plant lovers to get through the cold months.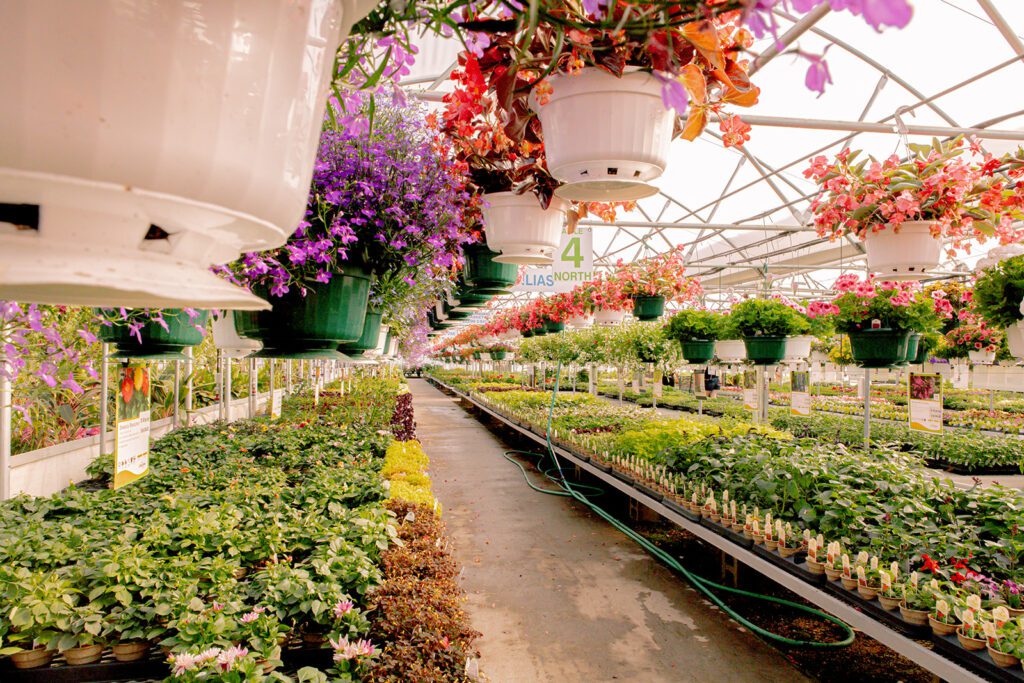 Recipes
If you've listened to Funeral Potatoes & Wool Mittens, you know we find a way to talk about food. And today is perfect because what's better than eating foods fresh from your garden? 
Like salsa!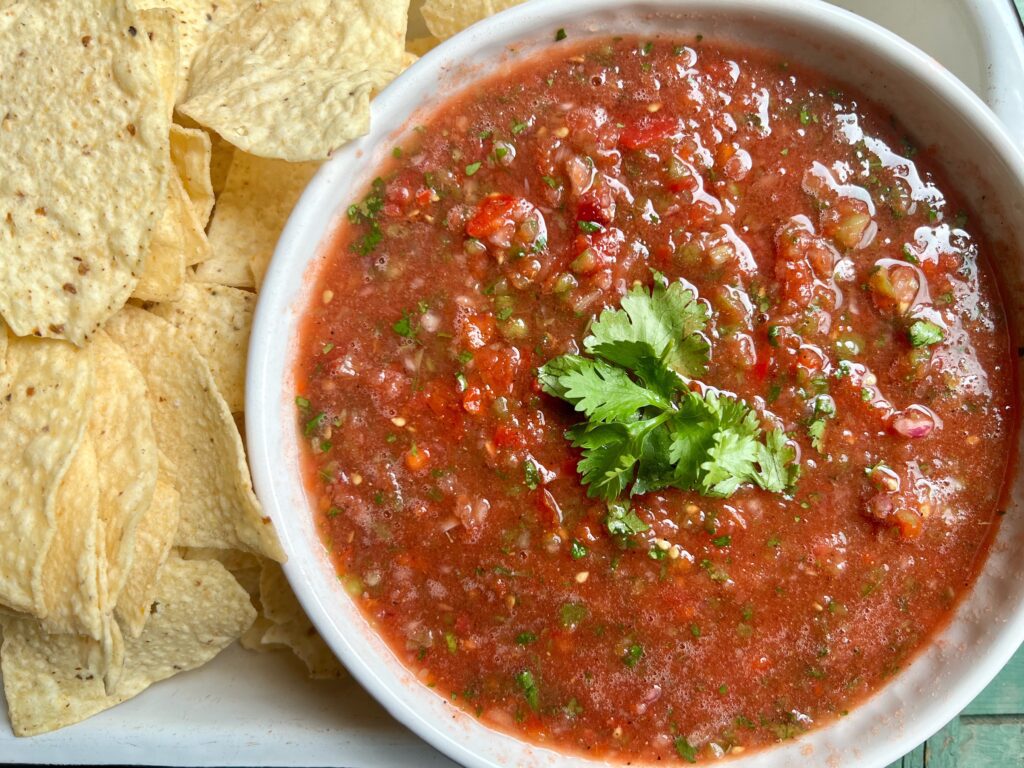 Sarah shares a mocktail recipe with fresh thyme, and a salsa recipe (which, by the way, I have made and this will now be my go-to salsa recipe because it's even better than the pico de gallo I've been making).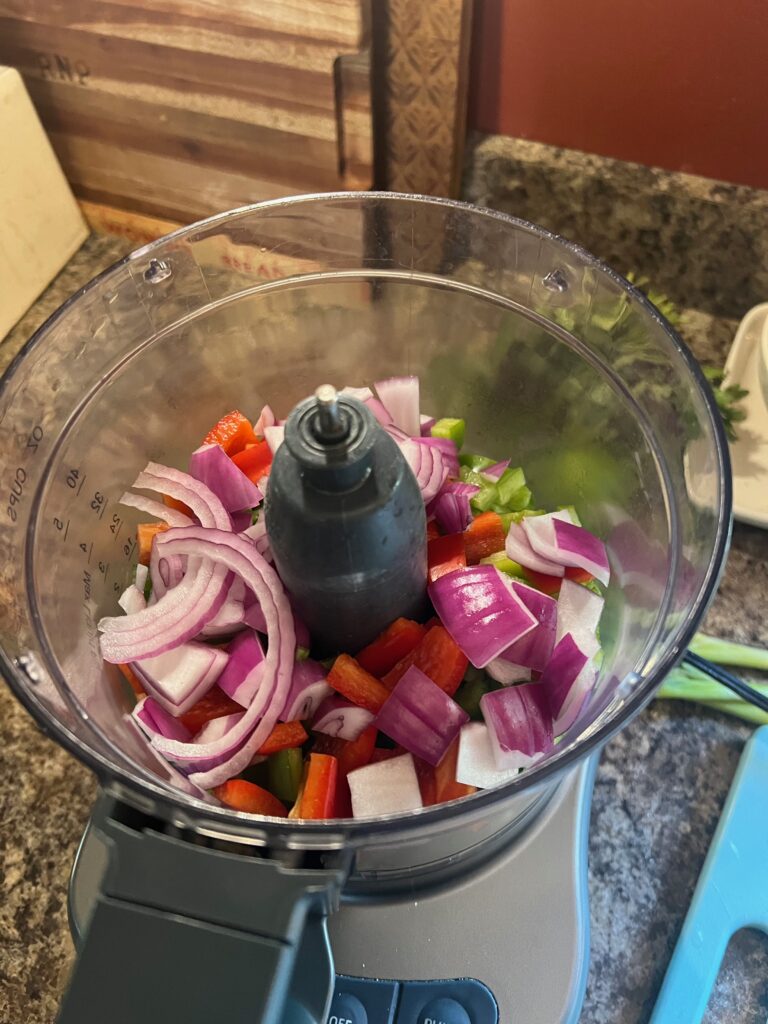 The recipe calls for a habanero pepper but that's too spicy for me. Instead, I used two bell peppers.
Lynn shares about the stevia plant—a natural sweetener.
We talked about herbs and it made me think about my two favorite pasta salads: Marie's Dill Pickle Pasta Salad and Salami Pasta Salad.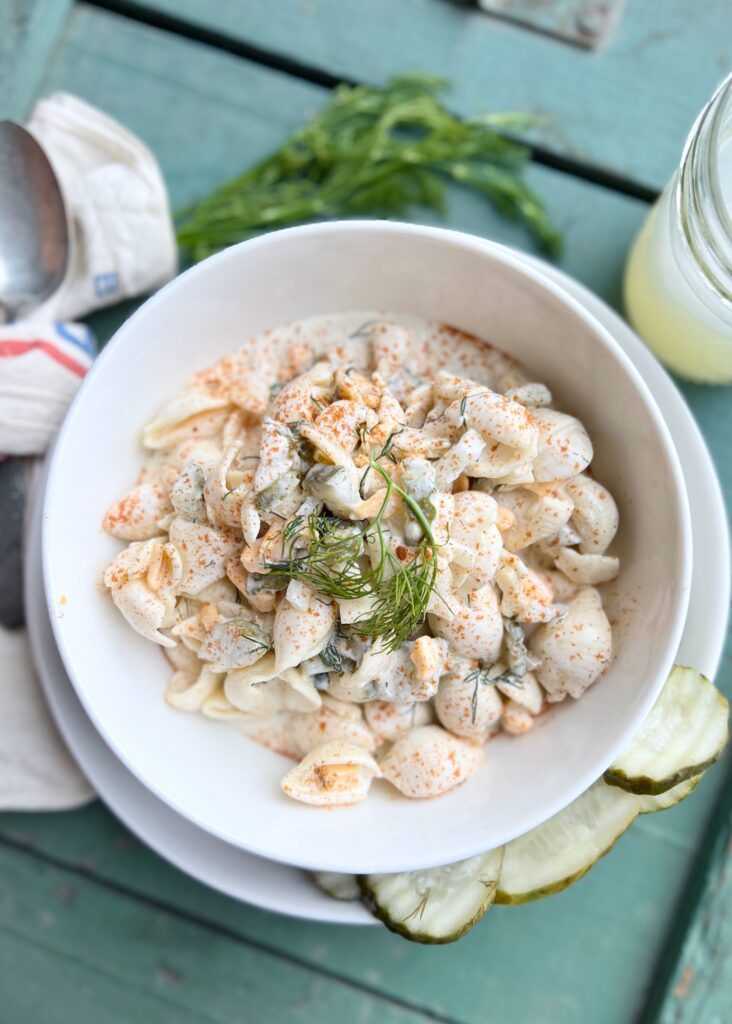 They are both good recipes to use garden herbs and vegetables. And of course, saving the tomatoes and peppers for salsa.
Come Back Next Year
Lynn and Sarah leave us with gardening advice for novice gardeners and the more seasoned gardeners who may have been around long enough to remember what gardening was like in the late 1960s.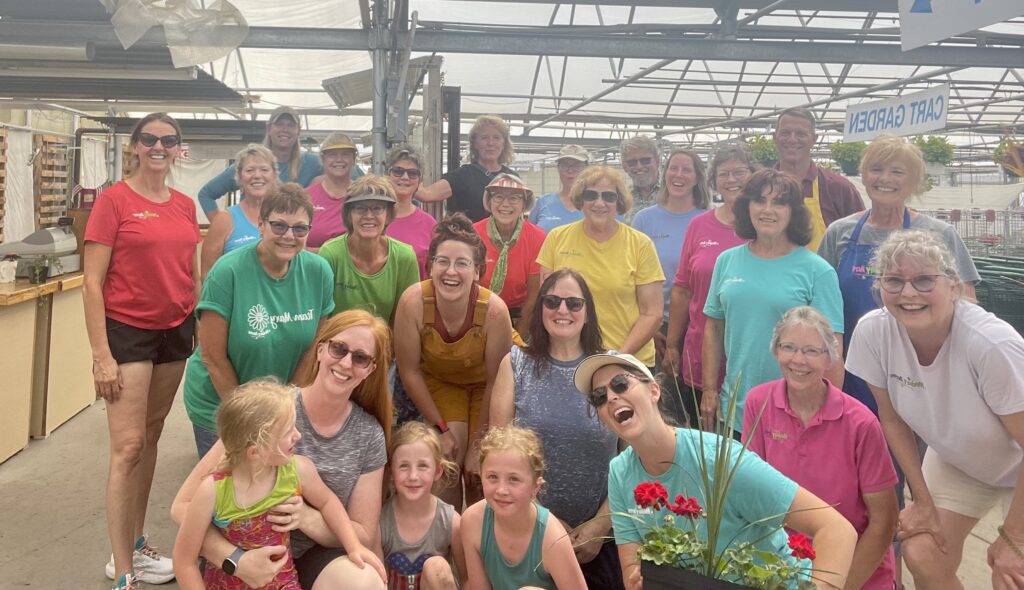 Medary Acres is closed until spring 2024, but you'll want to visit medaryacres.com for tips, inspiration and browse their plant lists. Plus you'll find information about which plants attract butterflies or hummingbirds. Find them on Facebook and Instagram.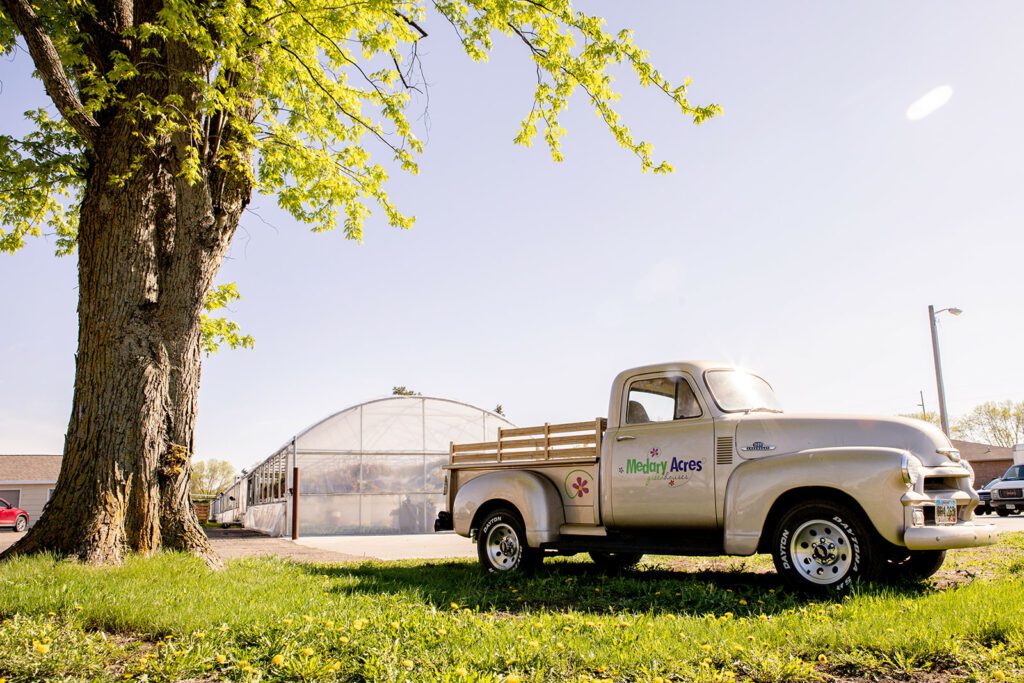 Medary Acres Greenhouse, 1100 Eighth Street South, Brookings, South Dakota.
Thank you, Sarah and Lynn!
Sweet wishes,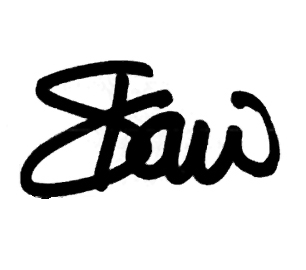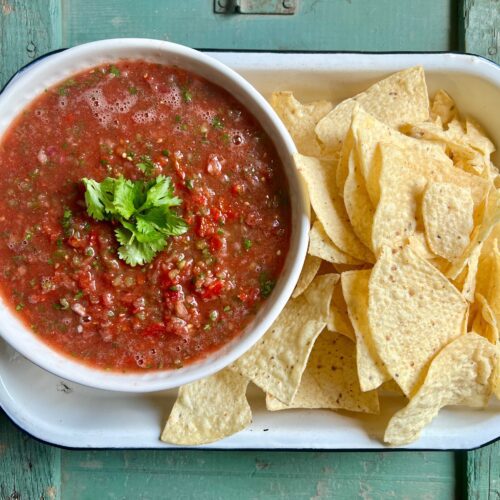 Email this recipe
Chris' Salsa
Even better than many restaurants, you'll want to plant a garden with everything you need to make this salsa.
Equipment
food processor, blender, or immersion blender
Ingredients
5

large tomatoes

¼

onion (red, white or yellow)

,

approximately ⅓ to ½ cup

1

jalapeno

1

habanero (or bell pepper if you don't want it spicy)

,

I used two bell peppers

2

cloves of garlic

1

Tablespoon

apple cider vinegar

2

tsp

ground cumin

1

tsp

ground cayenne

1½

tsp

salt

½

tsp

ground black pepper

juice from 1 lime

½

cup

cilantro
Instructions
Chop all the veggies. Place them in a food processor. Add the lime juice, cilantro, and seasonings. Pulse a few times (you can pulse it more or less depending on what consistency you want the salsa to be). Taste it and adjust the seasonings until you're happy with the consistency and flavor. Enjoy! 
All text and images © Staci Mergenthal • Random Sweets
Citrus Thyme Mocktail/Cocktail
Ingredients
2-4 oranges

1

lemon

5-6 sprigs of thyme

¼

cup

water

¼

cup

sugar

soda water

vodka, gin or tequila (optional)
Instructions
Juice the oranges and the lemon. Strain out any pulp or seeds that are leftover. You can also use store bought orange juice and lemon juice if you want to skip the juicing step. Set aside.

Make the simple syrup. Add the water and the sugar and the thyme sprigs to a small sauce pan. Place over low heat and stir every once in a while until the sugar has dissolved completely (you don't need to bring to a boil). Once the sugar has dissolved, taste it. If you like the thyme flavor, it's good to go. If you want the flavor to be stronger, let it sit for a few more minutes. 

Put the juice into a pitcher or large mason jar. Add simple syrup bit by bit until you reach desired sweetness. If you're making cocktails, add 4 to 6 ounces of liquor to the pitcher or jar. Fill 4 glasses almost to the top with ice. Pour the juice/simple syrup/liquor mixture evenly into the glasses. Top with soda water. Stir and enjoy! 

 
All text and images © Staci Mergenthal • Random Sweets