Even Rebels Respect National Cheesecake Day, Vanilla Cheesecake with Fresh Berries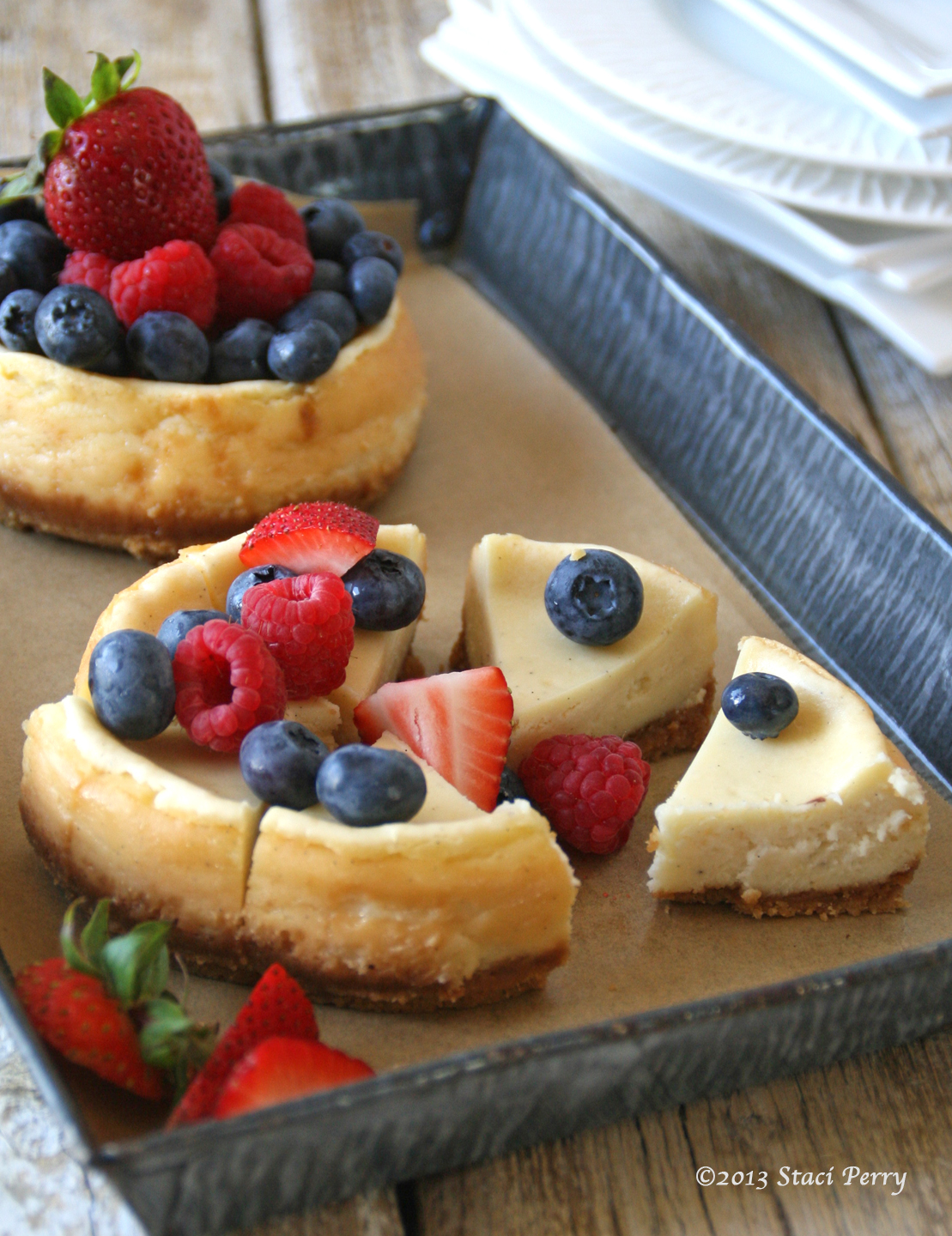 National food days don't really excite me. If it's National Cashew Day, I might be celebrating a crunchy carrot.
It means more when people think for themselves. Sorta like Valentine's Day — if you wait and spend three times as much money on a dozen roses just to give a bouquet to the love of your life on the day society tells you to, you don't deserve a sweetheart. Instead, on a random day in the summer, pull off the busy highway and pick a handful of those pretty purple wildflowers swaying in the country shade.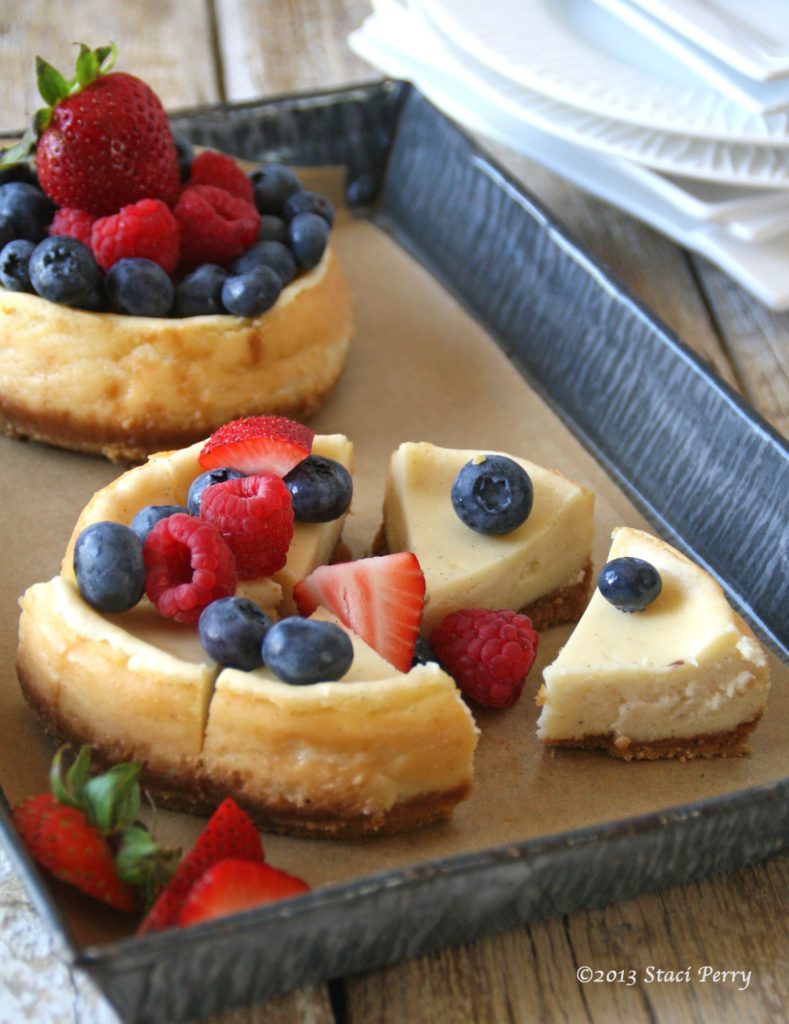 I've always been a rebel. (In the American sense of the word.) Hallmark wouldn't like me. If everyone is doing something the same way, I'll simply wait until I find a different way before I do it. It's not such a bad thing now but trust me, it got me into plenty of trouble when I was a teenage girl wearing boxer shorts to school on final exam day.
But National Cheesecake Day? It's like my personal national holiday! Even a rebel's gotta respect the one day when people across the nation celebrate the most traditional yet luxurious dessert known to man(and woman)kind.
Today is National Cheesecake Day. If you are in the Minneapolis area, you must go to Muddy Paws Cheesecake. Once you've had a mouthful of their luscious cheesecake, you'll be weaving your way through the residential area of St. Louis Park every chance you get just to grab a slice from [owner] Tami's freezer. You can also order Muddy Paws cheesecake off the menu at these establishments in the Twin Cities. Follow on Facebook and on Twitter @MPCheesecake.
When you can't have Muddy Paws, bake your own slices of creamy heaven:
Key Lime Cheesecake with Patrón Sauce
Andes Crème de Menthe Cheesecake
Creamy Dreamsicle Cheesecake with Sugared Cream Sauce
Chocolate Explosion Cheesecake with Caramel Shots
KAHLÚA Pumpkin Chocolate Cheesecake
And when you want a good old-fashioned vanilla cheesecake with berries from your garden or corner farmer's market, use this recipe.
Sweet wishes,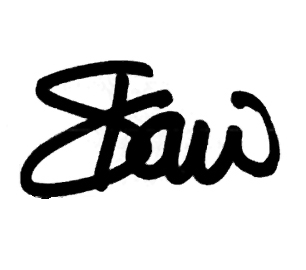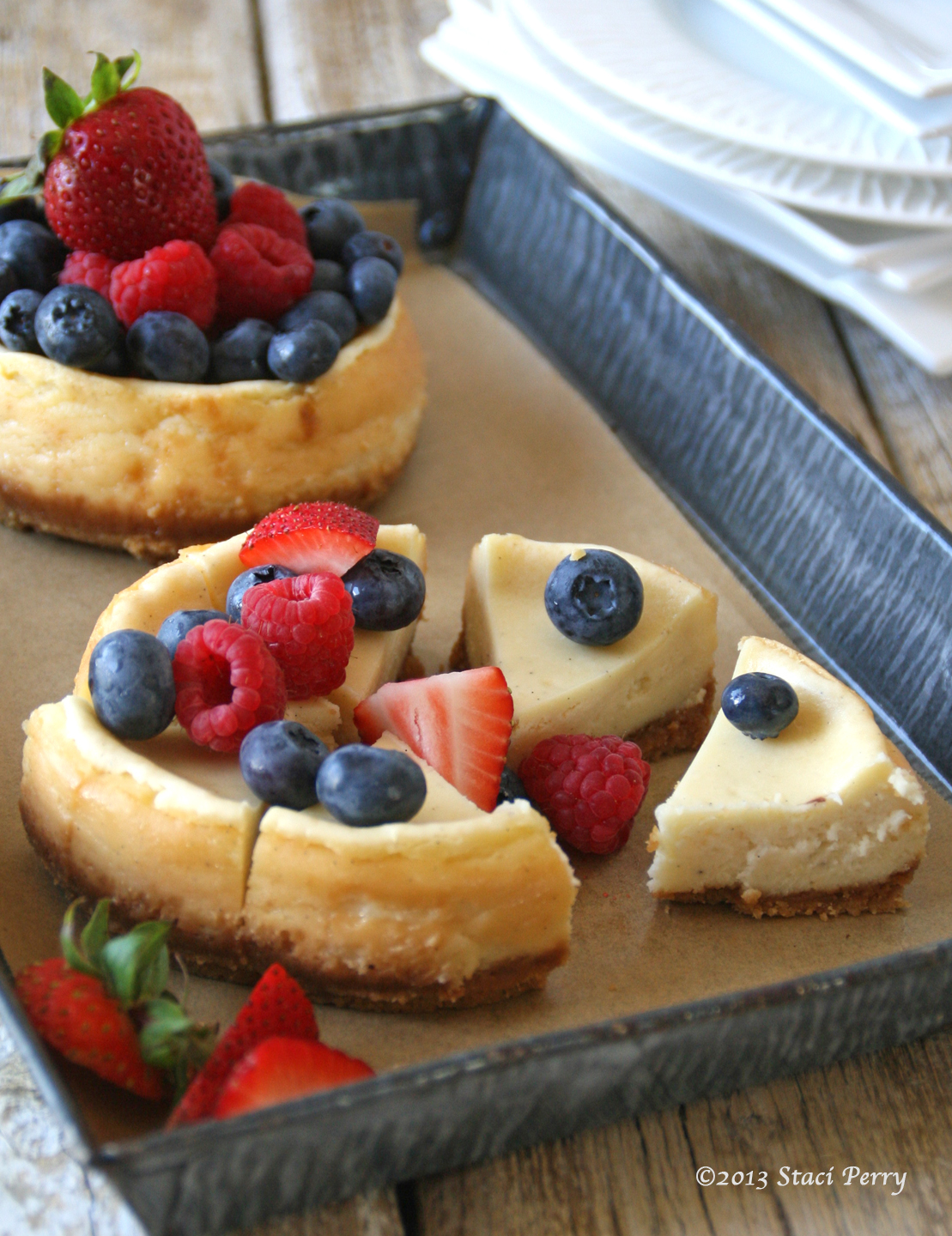 Email this recipe
Vanilla Cheesecake with Fresh Berries
If I had to choose just one flavor of cheesecake to eat the rest of my life, I admit it would be the classic vanilla cheesecake with fresh berries or strawberry sauce.
Ingredients
Crust
1¼

cups

graham cracker crumbs

3

tablespoons

sugar

4

tablespoons

unsalted butter, melted
Filling
32

oz

cream cheese, softened to room temperature

,

4 (8 oz) packages

1⅔

cup

sugar

¼

cup

cornstarch

1

tablespoon

pure vanilla extract

¾

cup

heavy whipping cream, at room temperature

3

large eggs, at room temperature

fresh berries of your choice
Instructions
Crust
Grease springform pan. Heat oven to 350°F.

Combine crushed graham crackers, sugar, and melted butter in a small bowl. Stir well. (Or use a food processor.)

Press crumb mixture into bottom and up sides of springform pan. Bake 8 minutes. Remove from oven.
Filling
In a large bowl of an electric mixer fitted with the paddle attachment, beat cream cheese on medium speed until smooth, approximately 3 minutes. Turn the mixer off and scrape down sides of bowl a few times.

Add sugar to cream cheese mixture and beat on medium-low speed for a few minutes until sugar is well combined and texture is creamy.

Put cornstarch in a tiny bowl. While stirring, add just enough ice-cold water to dissolve the cornstarch. It's probably a teaspoon or two. Stir until dissolved and then add to the cream cheese batter.

Pour in vanilla extract and whipping cream into batter. Beat on low until all ingredients are incorporated. Do not overbeat.

Add eggs, one at a time, beating on low just until combined. Turn off mixer and gently scrape down the sides of the bowl after each egg is added.

Gently pour filling into prepared crust. Bake at 350° for approximately 1 hour and 15 minutes or until edges are light golden brown and center is just set. Turn oven off and crack the oven door open slightly. Let cheesecake completely cool in oven for a couple of hours.

When cooled, run a knife between the pan and the cheesecake to loosen it from the sides, then cover the top of the pan with plastic wrap and set in the refrigerator for at least 8 hours.

When ready to serve, remove the cheesecake from the springform pan. Slice with a warm knife, wiping after each cut to keep the slices smooth and free from crumbs. Serve with your favorite berries.
Notes
To bake these in 4-inch springform pans as pictured, reduce oven temperature to 275° and bake approximately 35-40 minutes. If you have 12-cavity mini cheesecake pans, bake for approximately 26 minutes.
Nutrition
Calories:
533
kcal
Carbohydrates:
45
g
Protein:
7
g
Fat:
37
g
Saturated Fat:
22
g
Polyunsaturated Fat:
2
g
Monounsaturated Fat:
10
g
Trans Fat:
0.2
g
Cholesterol:
144
mg
Sodium:
345
mg
Potassium:
148
mg
Fiber:
0.3
g
Sugar:
36
g
Vitamin A:
1410
IU
Vitamin C:
0.1
mg
Calcium:
98
mg
Iron:
1
mg
All text and images © Staci Mergenthal • Random Sweets