Spicy Vodka Pasta Recipe and Cossetta in St. Paul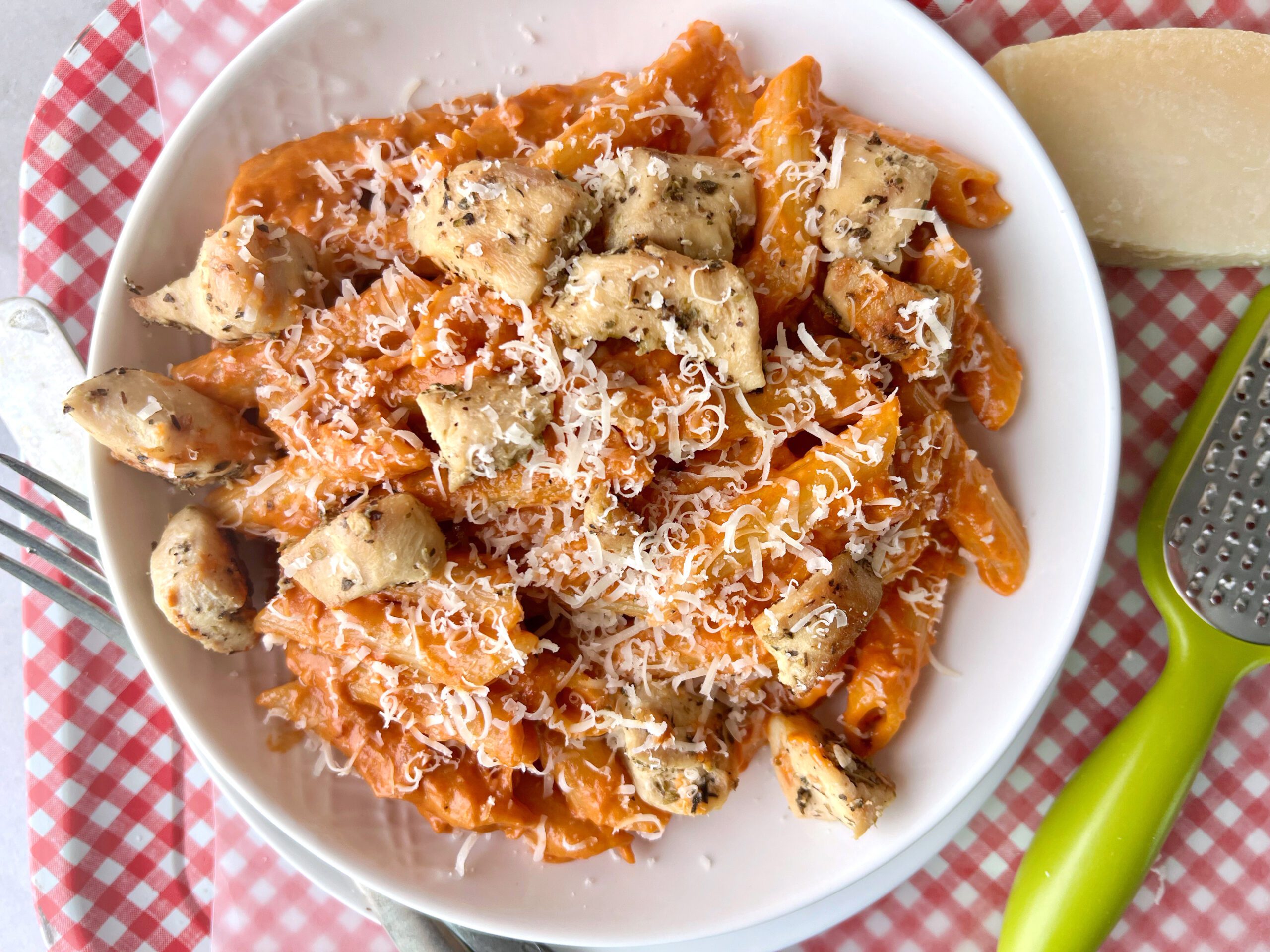 Until recently, vodka pasta wasn't in my recipe repertoire. My red-sauce pasta dishes mostly consisted of lasagna, baked spaghetti marinara with tiny pepperoni, and basic spaghetti.
But my daughter, Kalani, brought this recipe into our home via social media a couple years ago. So when we talked about doing our first podcast episode together, spicy vodka pasta was the recipe at the top of our list to share.
And since we'll drive nearly four hours just to eat and shop at Cossetta in St. Paul, Minnesota, we knew we wanted to share it with you, just in case you haven't been there yet. We only learned about it in the past eight years or so.
Listen to Episode 9 of Funeral Potatoes & Wool Mittens, Vodka Pasta Recipe, Cossetta in St. Paul and Seven Sioux Falls Restaurants with Kalani Perry, wherever you listen to your favorite shows. (It take a little time for all podcast platforms to update with the most recent episode.)
I love that Kalani is always up for a road trip with me.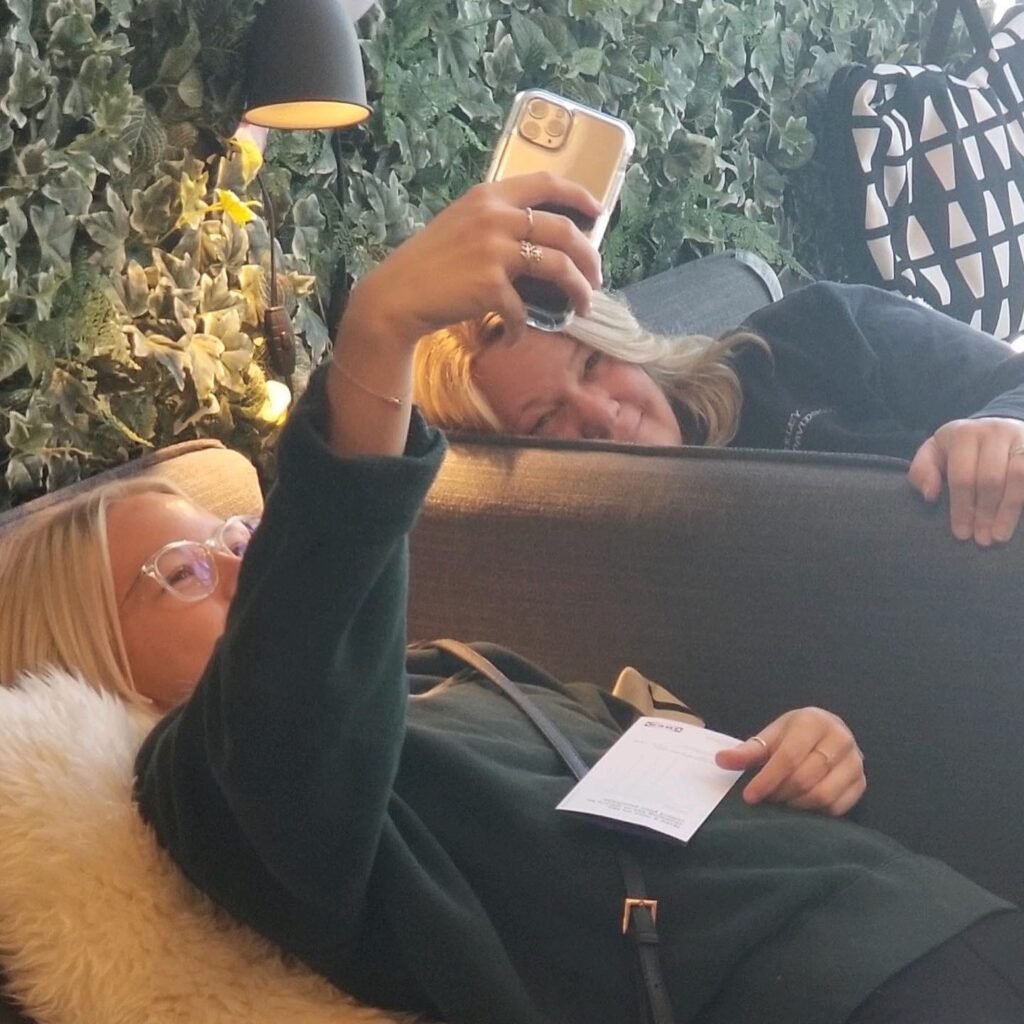 I don't have photos but if you listen, Kalani shares the seven Sioux Falls, South Dakota restaurants that she and her boyfriend, Hayden, like to eat at.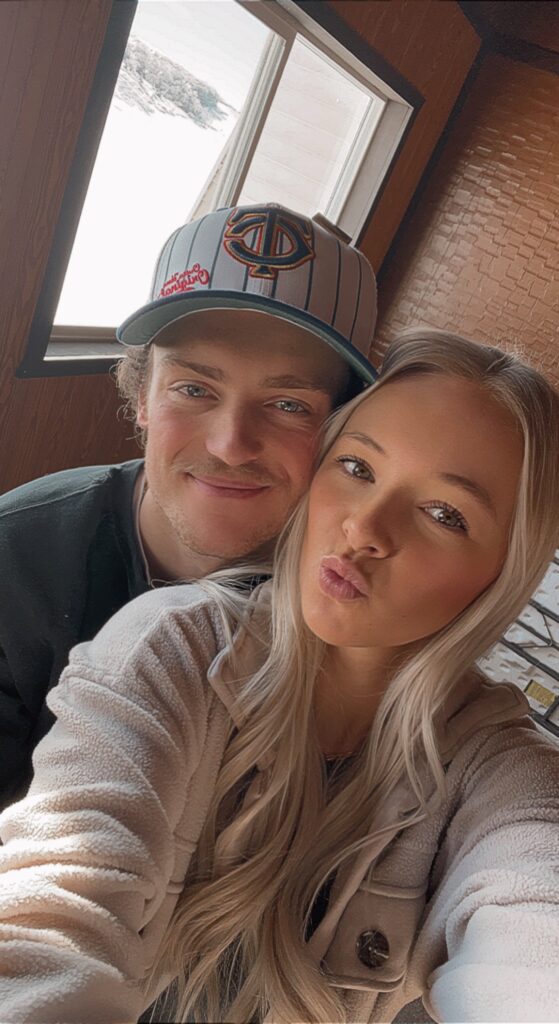 If you already listened to the episode, thank you!! The recipe we talked about for spicy vodka pasta is below. It is a small, 2-servings recipe. Click the 2x or 3x button on the recipe card to increase the ingredients to serve more people.
Cossetta in St. Paul, Minnesota
Below you'll see lots of photos of the different areas of Cossetta that we talked about in our podcast episode—the Market Italian Grocery, the cafeteria-style salads, sandwiches, pasta, and pizza and the pretty desserts and gelato in Pasticceria. (*PLEASE NOTE* menu items and prices in the photos may have changed.)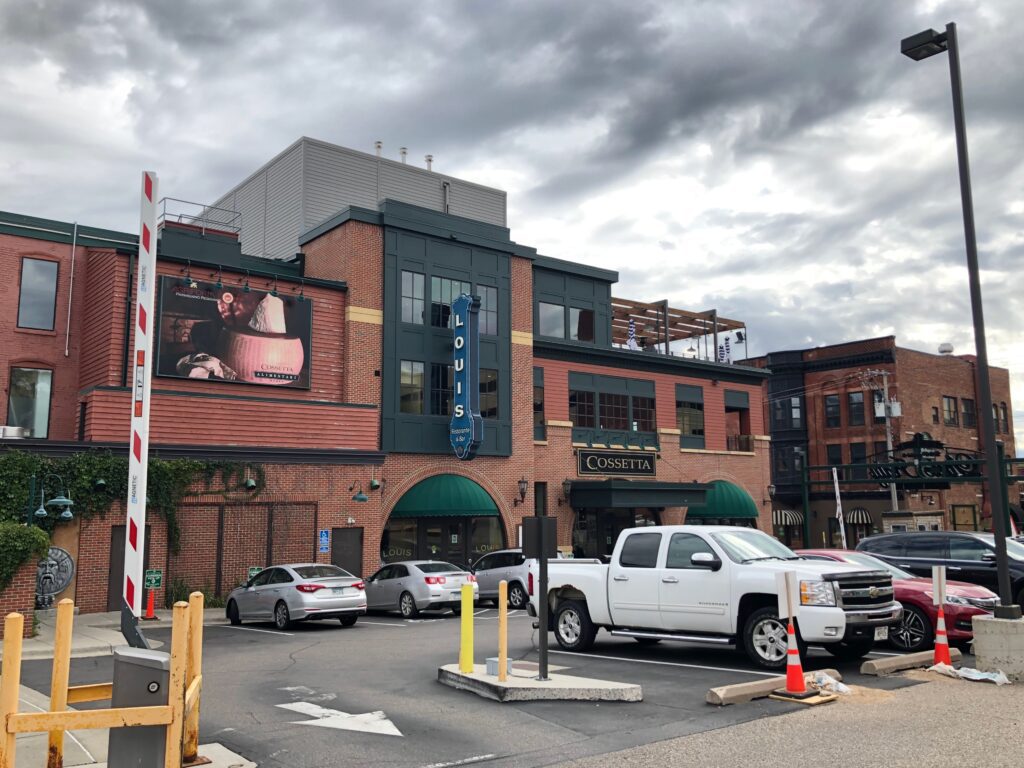 We still need to try Frank's Levee Tavern and Louis Ristorante & Bar.
Spicy Vodka Pasta
Since vodka pasta is new to me, I did a little looking around the internet to learn more about the variations of recipes. I'd hate to order it in a restaurant and find out it usually comes with mushrooms. Ew. Did you hear how Kalani described eating mushrooms on the podcast?
I found this article and recipe for rigatoni with vodka sauce from Food52. It explains why we use the vodka and what to use if you drank it all and need a substitute.
The article makes me think I should make a few adjustments to our recipe. I think we should melt butter and Parmesan together and stir it into the vodka pasta sauce. I'll try that next time and update you here. Or if you do it, let me know!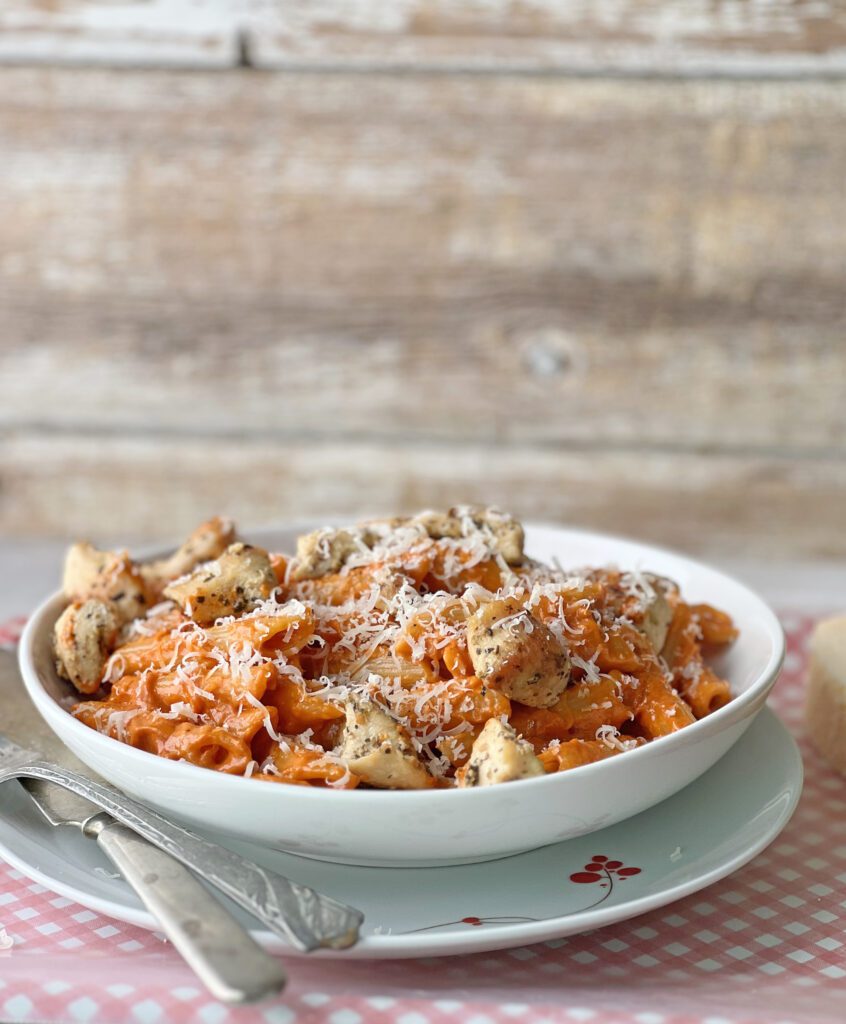 Make Spicy Vodka Pasta
As the Food52 article says, there are a ton of recipe variations for vodka pasta. The version we are sharing with you is the one Kalani found on social media, plus I made a few adjustments and clarifications.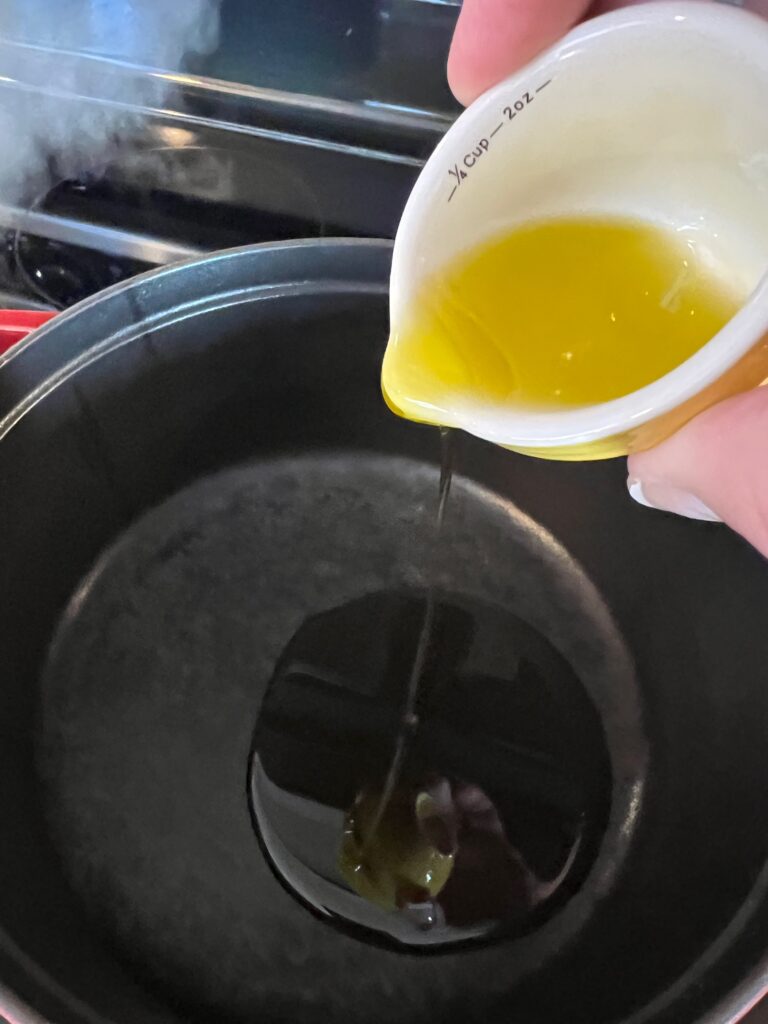 Of course you can control how spicy the dish is by reducing or increasing the amount of red pepper flakes. And although it's delicious by itself, we think it's better with chicken.
How do you make vodka pasta? What are tips you can share with us newbies?
Sweet wishes,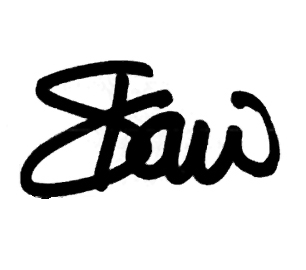 Cossetta, 211 7th Street West, St. Paul, Minnesota, 651.222.3476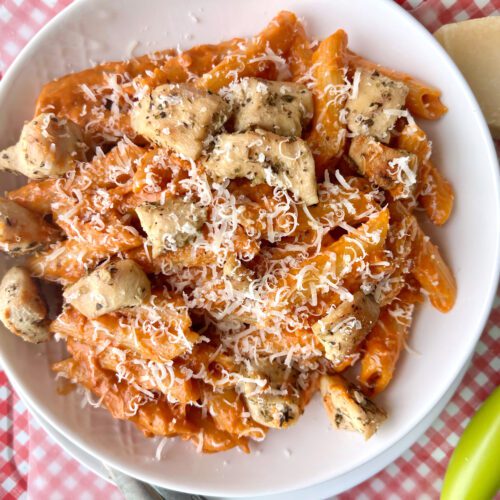 Email this recipe
Spicy Vodka Pasta with Chicken
Ingredients
1

lb

boneless skinless chicken breast

¼

cup

olive oil

3

garlic cloves

¼

cup

diced yellow onion

¼

cup

tomato paste

½

cup

heavy cream

2

tablespoons

vodka

1

teaspoon

red pepper flakes

2

cups

uncooked penne pasta

,

any pasta works

1

tablespoon

salted butter

¼

cup

shredded/grated parmesan cheese

fresh basil to garnish

,

optional

salt and pepper to taste

,

optional
Instructions
Dice chicken breast into bite size pieces. Season with your favorite seasonings. Sauté in hot skillet until fully cooked.

In a large frying pan, heat the olive oil. Sauté the onion until it's soft. Mince the garlic into the pan and cook 1 minute.

Add tomato paste. Whisk until it's a little bit caramelized.

Whisk in the heavy cream and vodka until fully blended into the sauce. Add pepper flakes. Season with salt and pepper if using.

Cover. Simmer on low while you boil the pasta.

Before draining the pasta, save ½ cup of the pasta water.

Stir the butter into the pasta. Add the pasta to the sauce. Add a few splashes of the pasta water to desired consistency. You probably won't use the entire ½ cup.

Serve topped with fresh basil and grated parmesan cheese.
Nutrition
Calories:
1012
kcal
Carbohydrates:
38
g
Protein:
61
g
Fat:
64
g
Saturated Fat:
25
g
Polyunsaturated Fat:
5
g
Monounsaturated Fat:
29
g
Trans Fat:
0.3
g
Cholesterol:
236
mg
Sodium:
803
mg
Potassium:
1346
mg
Fiber:
4
g
Sugar:
7
g
Vitamin A:
2012
IU
Vitamin C:
13
mg
Calcium:
234
mg
Iron:
4
mg
All text and images © Staci Mergenthal • Random Sweets