Pumpkin Dessert and Kids in the Kitchen with Danielle Herberg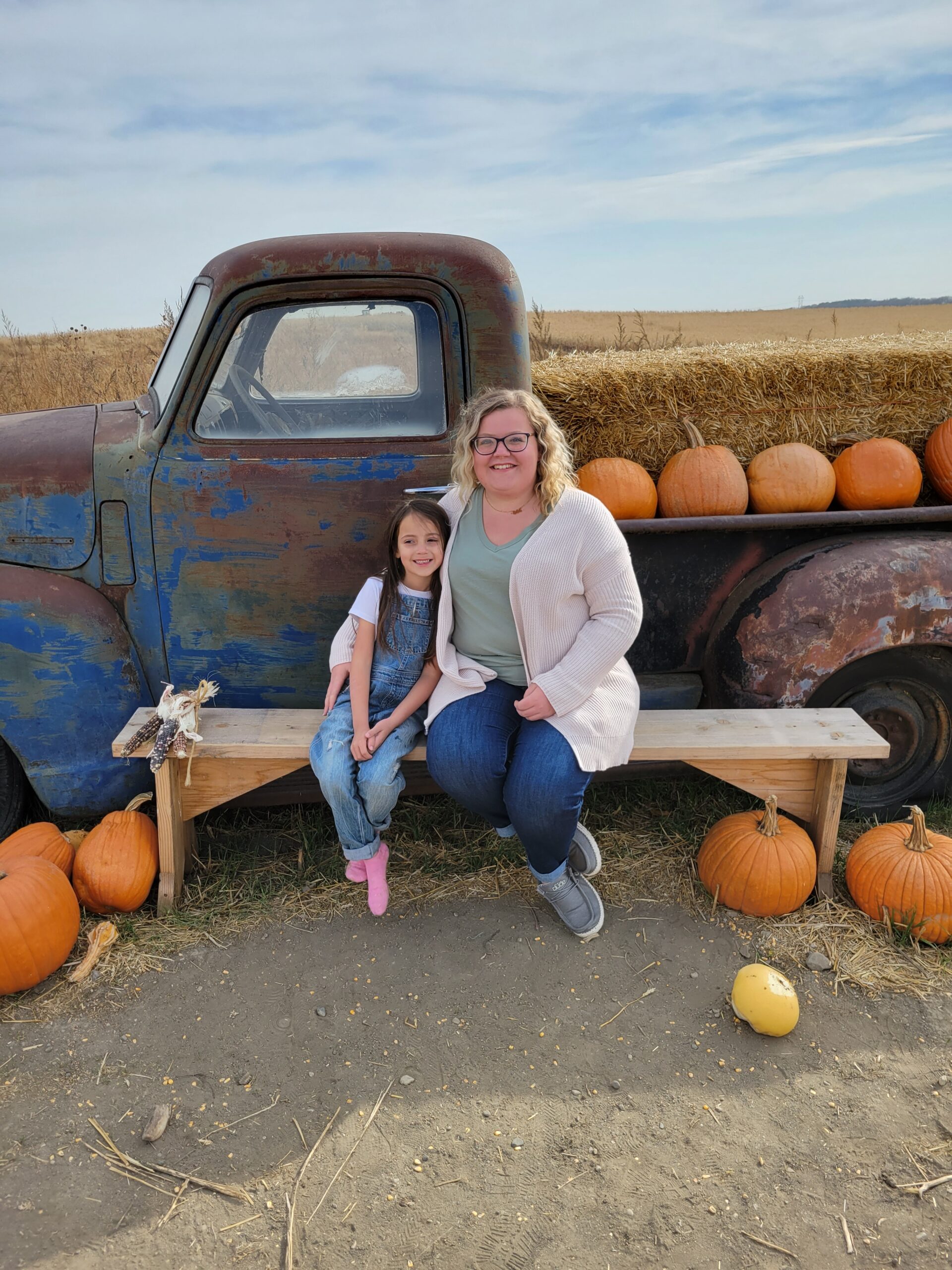 Mid-October is the perfect time for a new pumpkin dessert recipe.
On this week's Funeral Potatoes & Wool Mittens podcast episode, Danielle Herberg and her 7-year-old daughter, Carly, join me from their home in Browns Valley, Minnesota.
Danielle talks about who influenced her love of baking, what happened when she and her daycare kids experimented growing seeds from a tomato, and she pulls out some of her favorite recipes from her go-to community cookbook and her grandma Ileta's recipe box.
Plus, she gives the local scoop on a coffee shop in Wilmot, South Dakota, and the Pub in Beardsley, Minnesota where they're cooking up great burgers, and the restaurant and bakery in Sisseton South Dakota where her mom, Connie works.
And our special guest, Carly, pops in to tell us what her favorite part of baking is, what breakfast item they only make homemade, and what books she likes to read.
Here's the apple peeler and corer that Carly tells us about.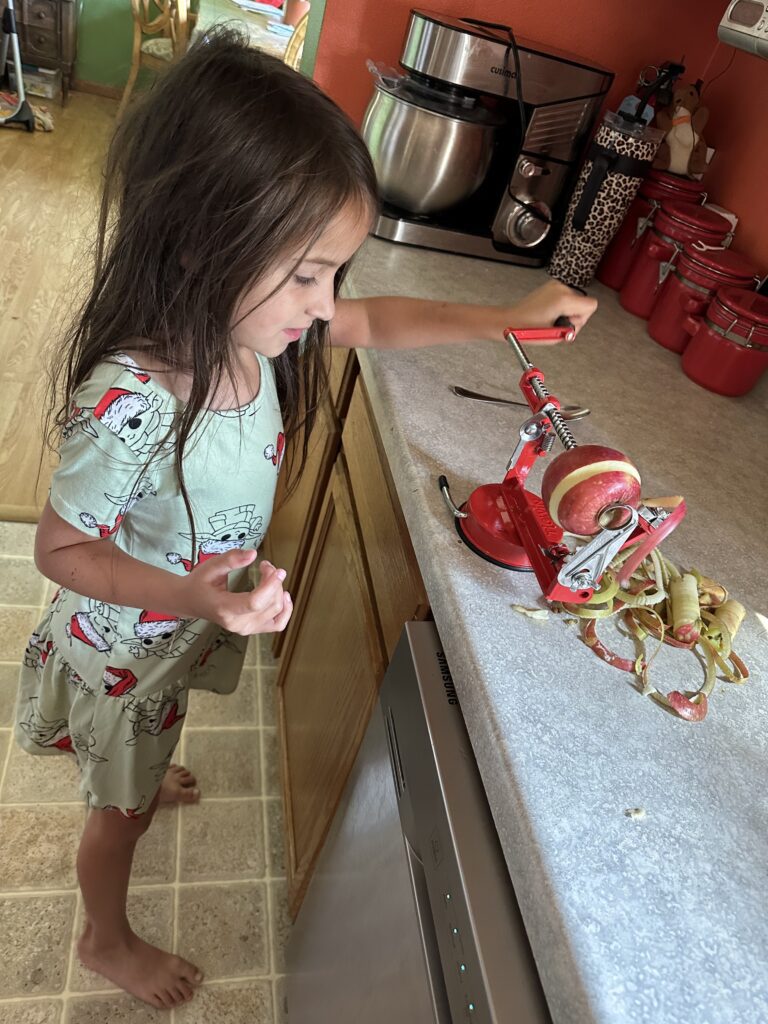 Listen to Danielle's Podcast Episode
Listen to Funeral Potatoes & Wool Mittens season 2 episode 3 on your favorite podcast app or using the link below.
Recipes from Danielle
Danielle and I talk about quite a few recipes in this episode. Many of them are from the community cookbook, Cooking with Coteau.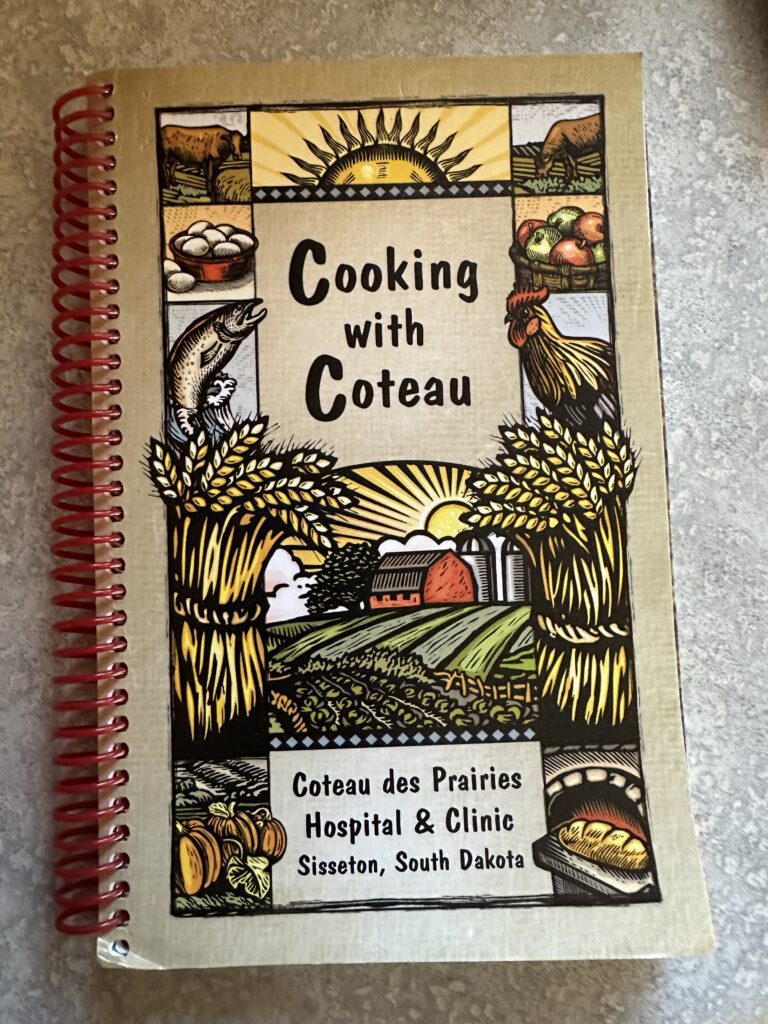 The recipe I made already is the pumpkin dessert (see the recipe at the end of this post). It's like pumpkin pie—only better. The bar-like base from the yellow cake mix is a great combo with pumpkin. I'm not a huge fan of pie crust so this is a nice change.
Equally important is the buttery flaky cinnamon topping.
It would certainly serve more people than a 9-inch pie does. Because this pumpkin dessert is baked in a 9×13 pan, you could probably get 24 small servings from it.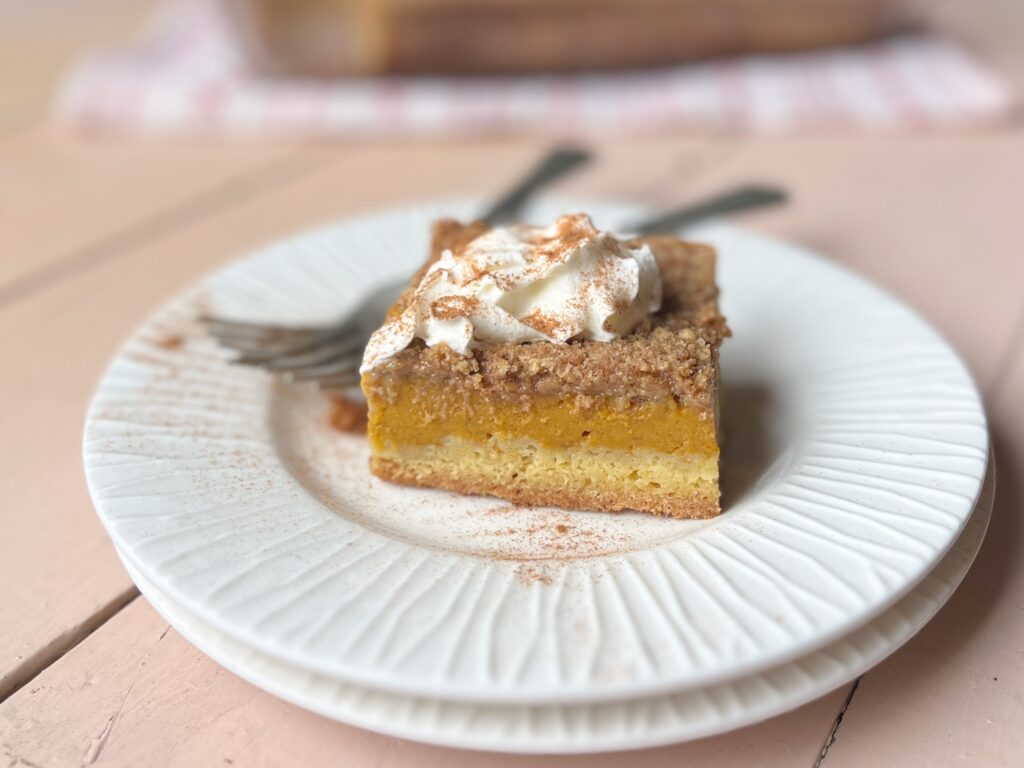 Here's the two chicken recipes—easy chicken pot pie with biscuits, and creamed chicken on a biscuit.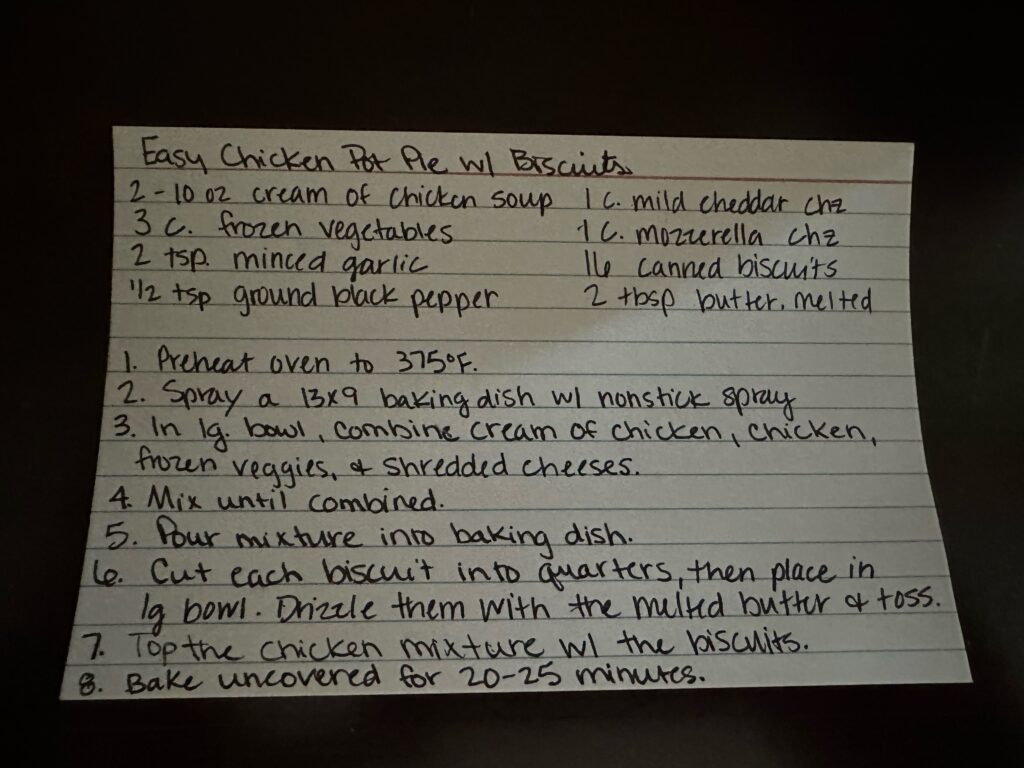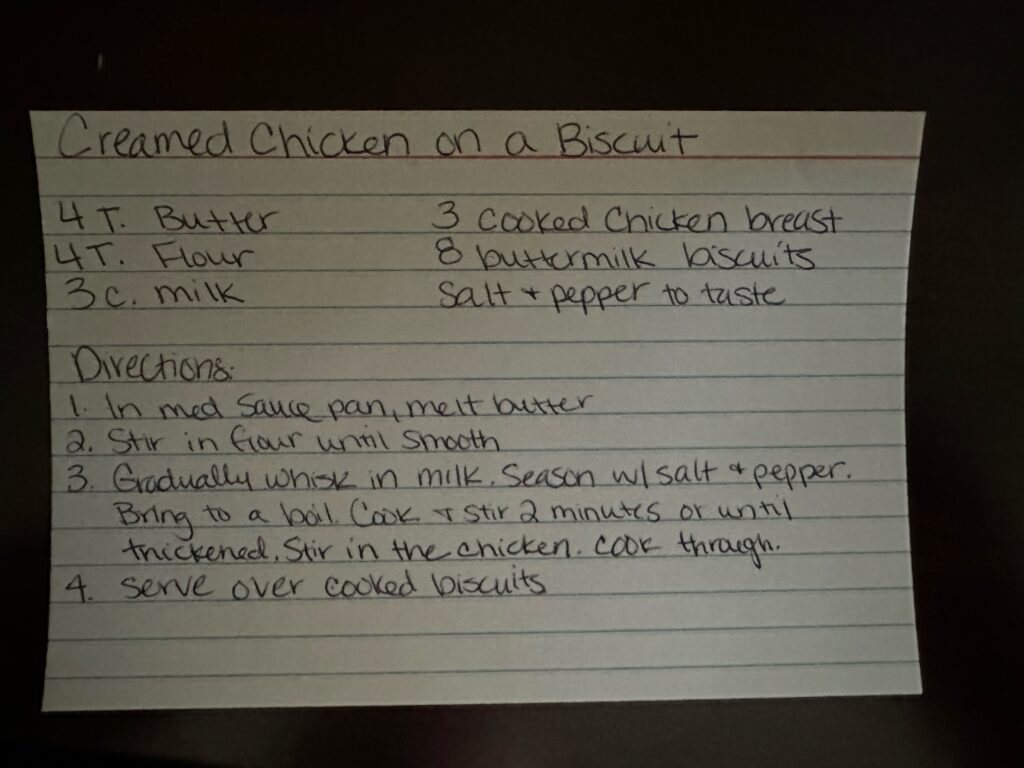 This is the s'mores recipe Danielle said people like so much and ask her to bring. It disappears quickly, so people need to get to the party early. They also ask her why she only brings one pan.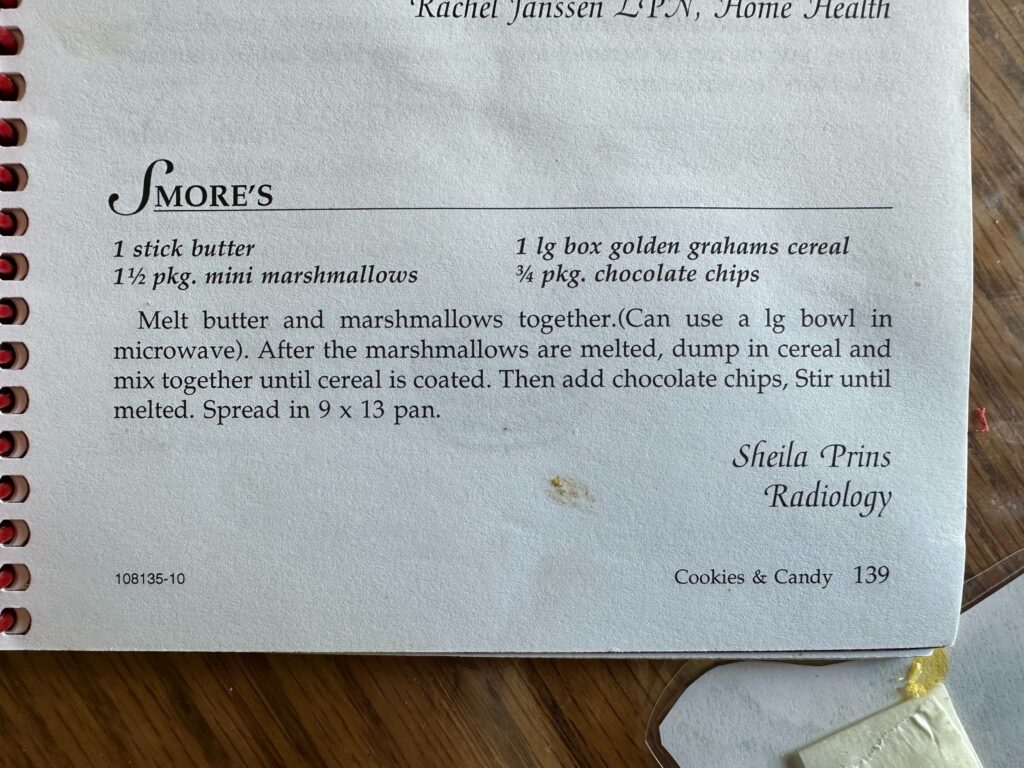 For the most important meal of the day, Danielle gave us a breakfast-stuffed French toast recipe.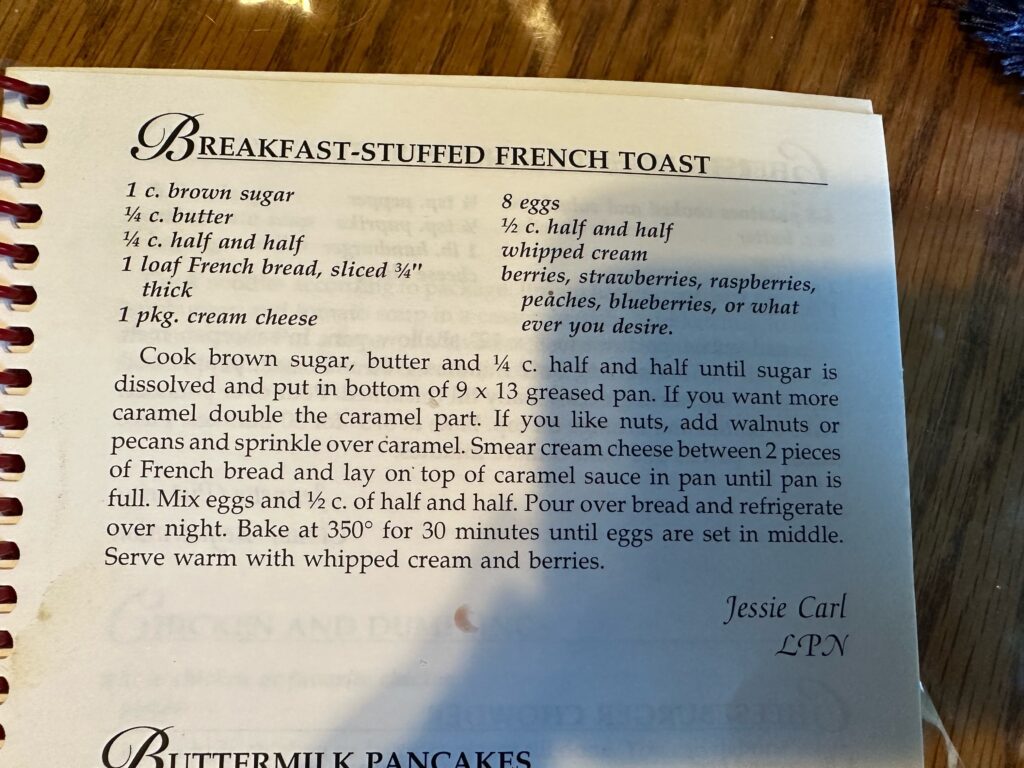 And, surprise! We are so lucky because Danielle is sharing her Grandma Ileta Herberg's recipe for quickie stickie buns. Thank you!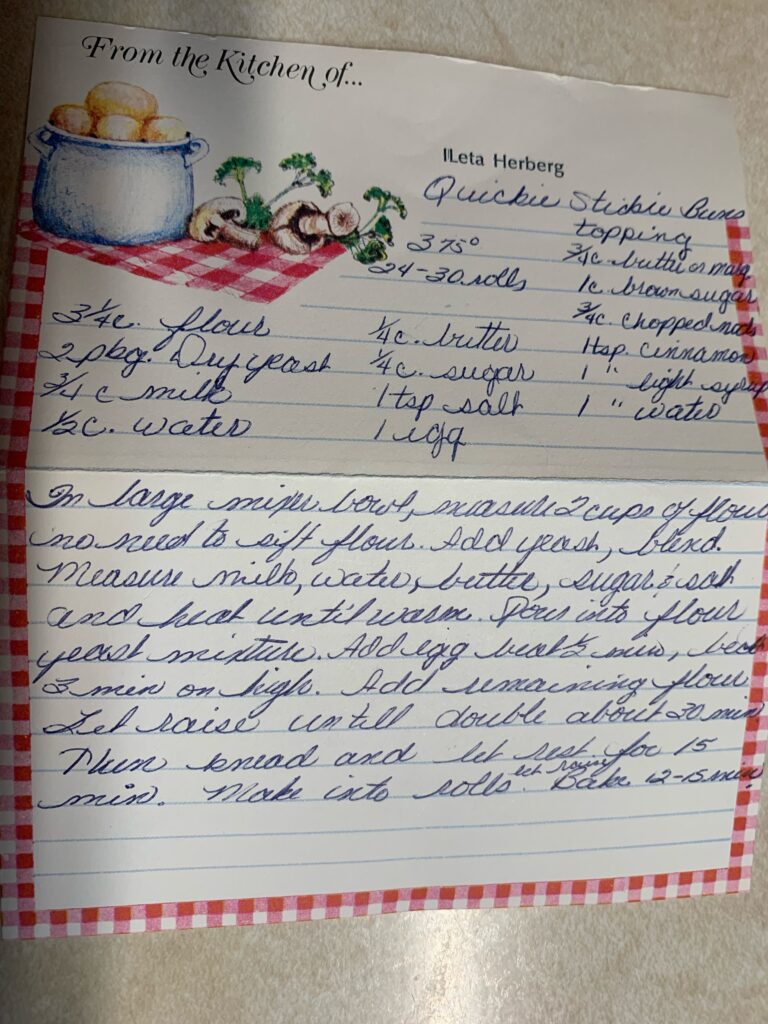 Coffee, Burgers, and Museums in this Episode
The Grind Coffee + Cafe, Wilmot, SD
Big G's Pub & Grub, Beardsley, MN
Rosalie's Restaurant, Bakery and Lounge, Sisseton, SD
Kirby Science Discovery Center at Washington Pavilion, Sioux Falls, SD
Children's Museum of South Dakota, Brookings, SD
More Pumpkin Dessert
If you're looking for more pumpkin desserts, try these:
Pumpkin Pie and Pumpkin Cake with Maple Buttercream
Pumpkin Chocolate Chip Cookies and KAHLÚA and Chocolate Pumpkin Cheesecake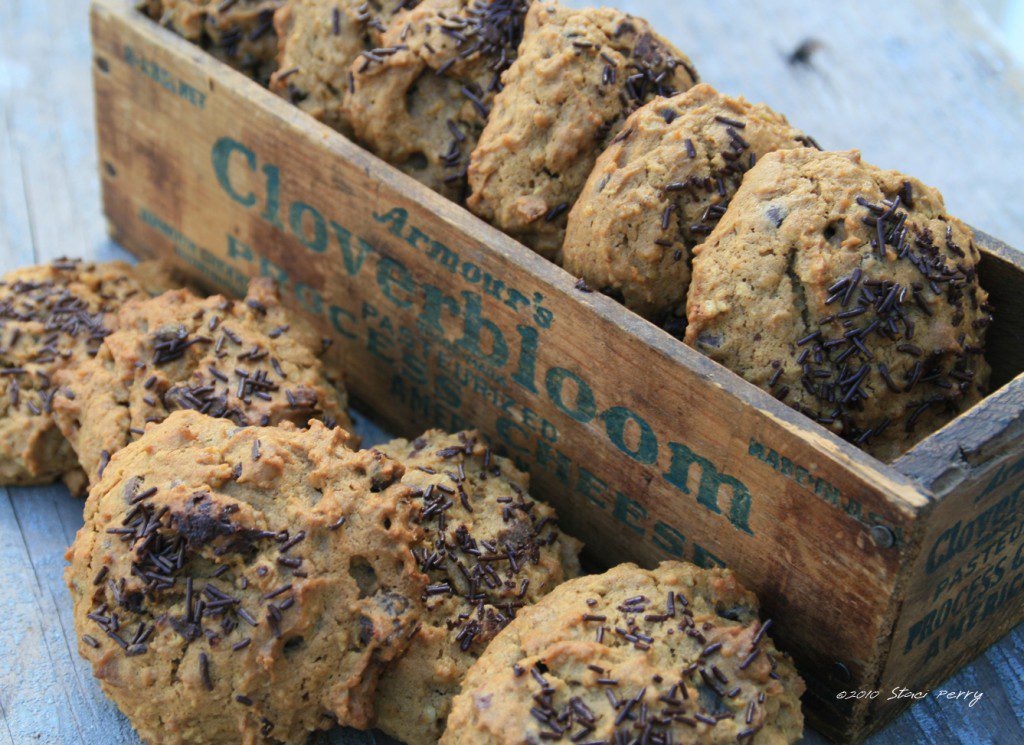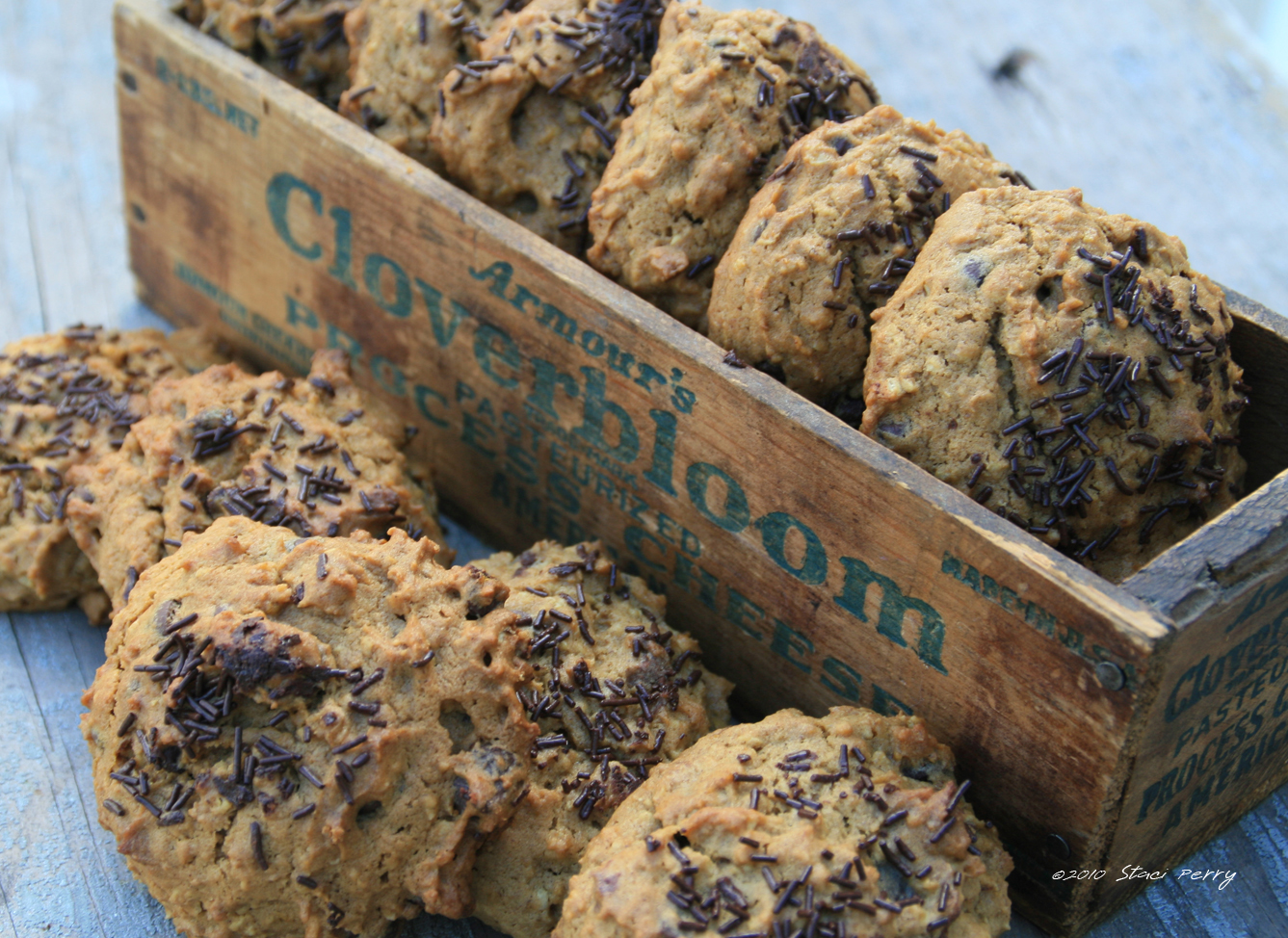 Pumpkin Butterscotch Coffee Cake and Pumpkin Streusel Coffee Cake
Sweet wishes,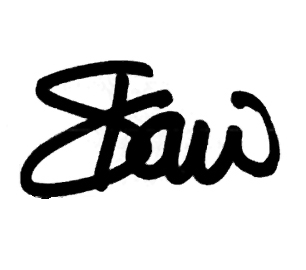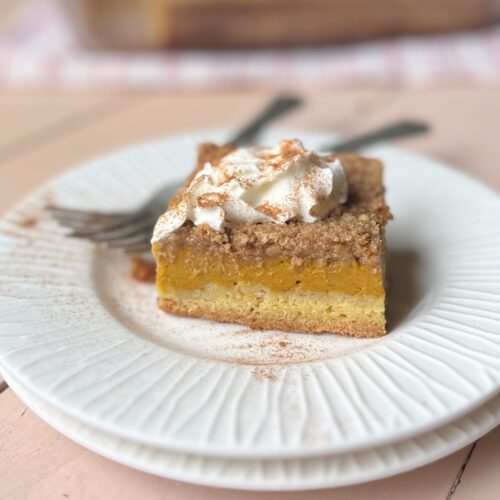 Email this recipe
Pumpkin Dessert
Ingredients
Crust
2

cups

dry yellow cake mix

1

large egg

½

cup

unsalted butter (4 Tablespoons), softened

,

original recipe uses margarine
Filling
3

cups

pumpkin puree

,

2 (15 oz. each) cans or 1 (30 oz.) can

2

large eggs

⅔

cup

evaporated milk (use a 5-ounce can plus a splash of milk to equal ⅔ cup)

,

original recipe uses milk

½

cup

brown sugar

1

tsp

pumpkin pie spice
Topping
1

cup

dry yellow cake mix

1

tsp

ground cinnamon

¼

cup

brown sugar

¼

cup

unsalted butter, softened

,

original recipe uses margarin
Instructions
Crust
Heat oven to 350℉. Grease a 9×13 pan.

With an electric hand mixer, beat crust ingredients until combined. Press into greased pan.
Filling
Mix the filling ingredients with an electric mixer or whisk. Pour over crust.
Topping
With an electric mixer, mix topping ingredients and sprinkle on top of pumpkin filling.

Bake at 350℉ for 45-50 minutes.
Notes
15.25 ounce package of Duncan Hines cake mix = 3 cups
Recipe adapted from a recipe submitted by CDP Kitchen to Cooking with Coteau, Coteau des Prairies Hospital & Clinic Cookbook, Sisseton, South Dakota
Nutrition
Calories:
214
kcal
Carbohydrates:
34
g
Protein:
3
g
Fat:
8
g
Saturated Fat:
5
g
Polyunsaturated Fat:
0.4
g
Monounsaturated Fat:
2
g
Trans Fat:
0.3
g
Cholesterol:
38
mg
Sodium:
250
mg
Potassium:
118
mg
Fiber:
1
g
Sugar:
21
g
Vitamin A:
4990
IU
Vitamin C:
1
mg
Calcium:
101
mg
Iron:
1
mg
All text and images © Staci Mergenthal • Random Sweets