A sweet visit to downtown Sioux Falls Queen City Bakery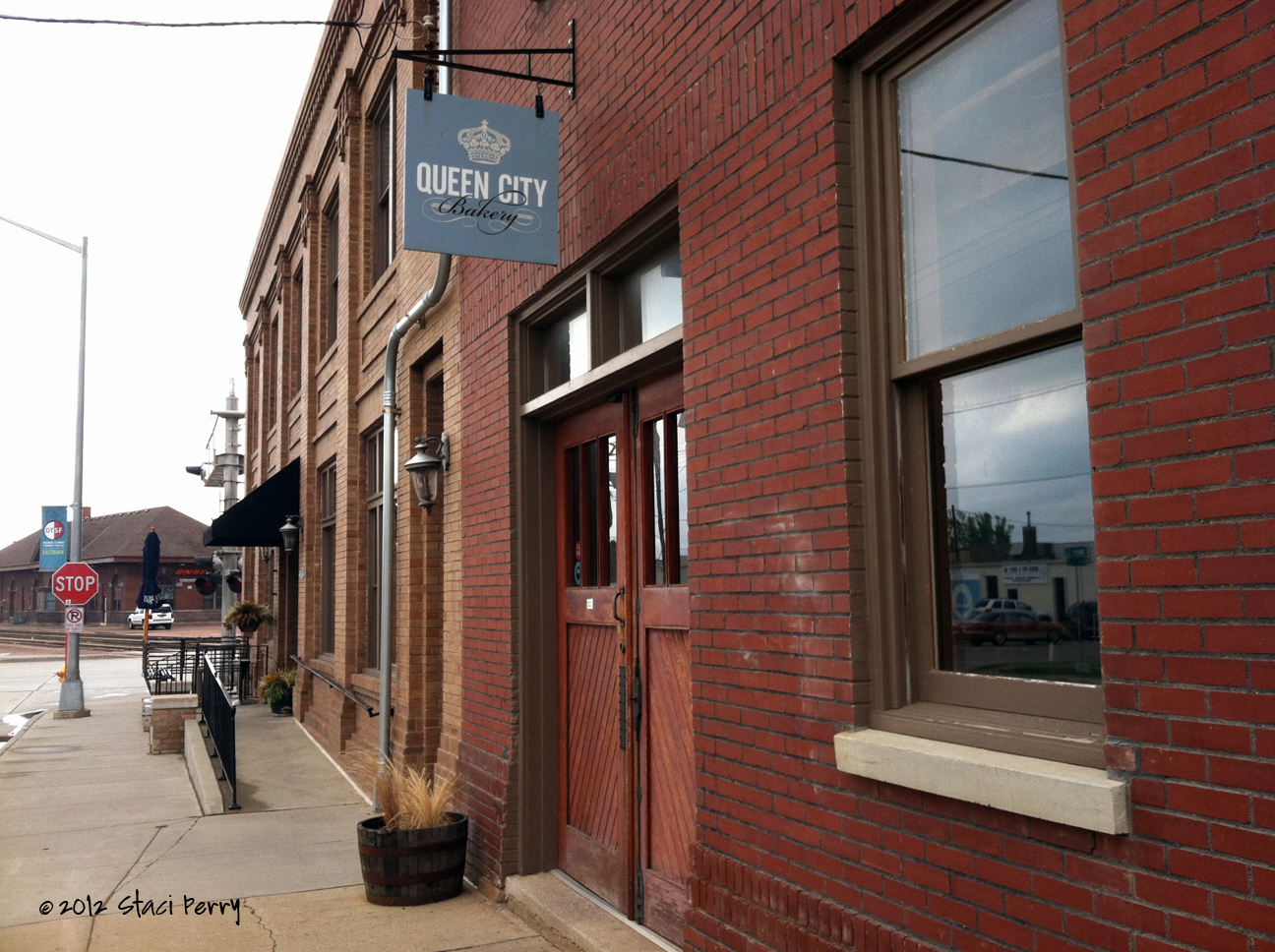 Update: I wrote this post in 2012 and Queen City Bakery has since moved to a bigger location at 324 E. 8th Street, Sioux Falls, South Dakota.
As you turn the corner of East 8th Street onto historic North Weber Avenue in downtown Sioux Falls, Queen City Bakery unassumingly welcomes you with rustic charm and a pair of the largest antique doors you may ever walk through.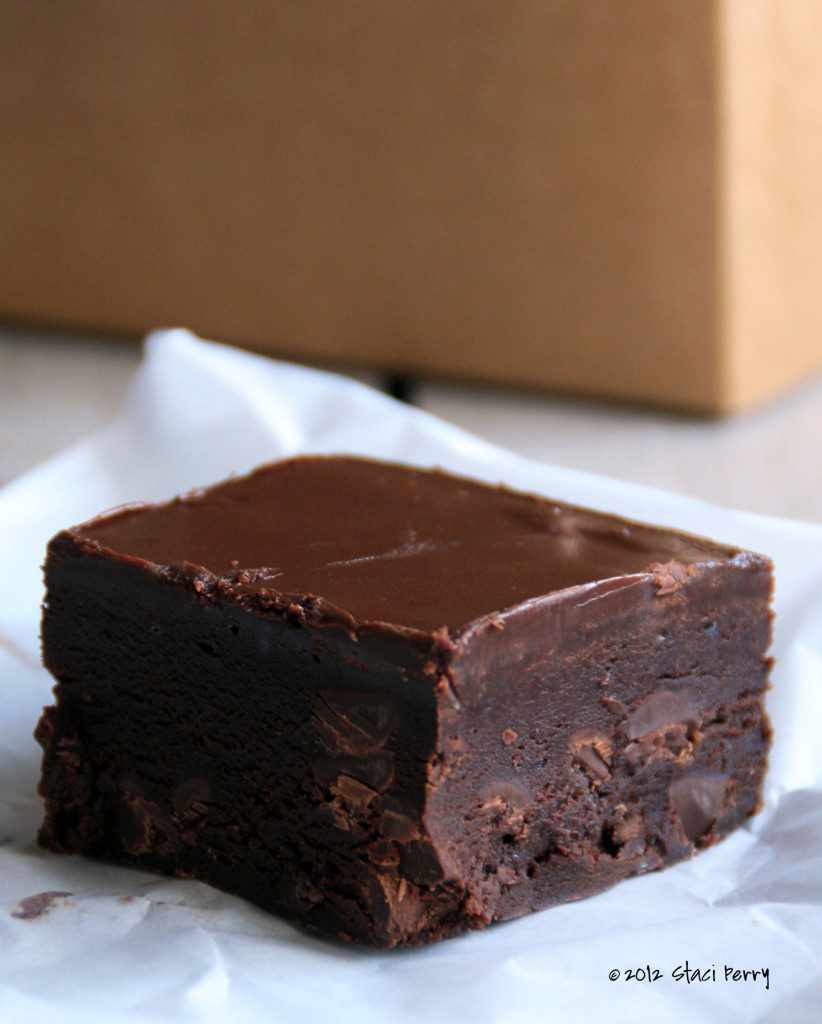 The bakery and parking area are situated at the rail yard in the Eastbank district of the city. The location is fitting, considering this place does so many things right that it will stop you dead in your tracks. In addition to traditional bakery items like cookies, muffins, cakes and scones, Queen City bakes croissants, Quiche, brioche, bread pudding, savory biscuits, macaroons, pies and homemade marshmallows. I'm sure there are lots more.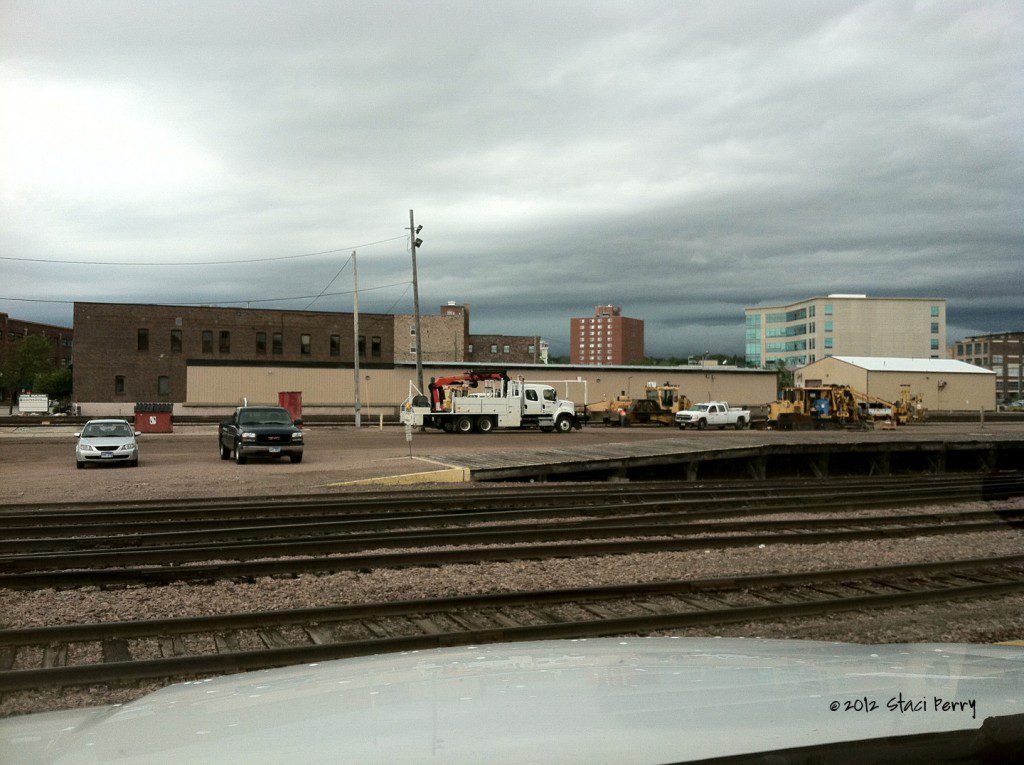 Once you strong-arm your way through the front doors, you are greeted with one of two guest seating areas. The architecture embraces a charming, industrial character that exposes ceiling beams, ventilation, duct, and lighting.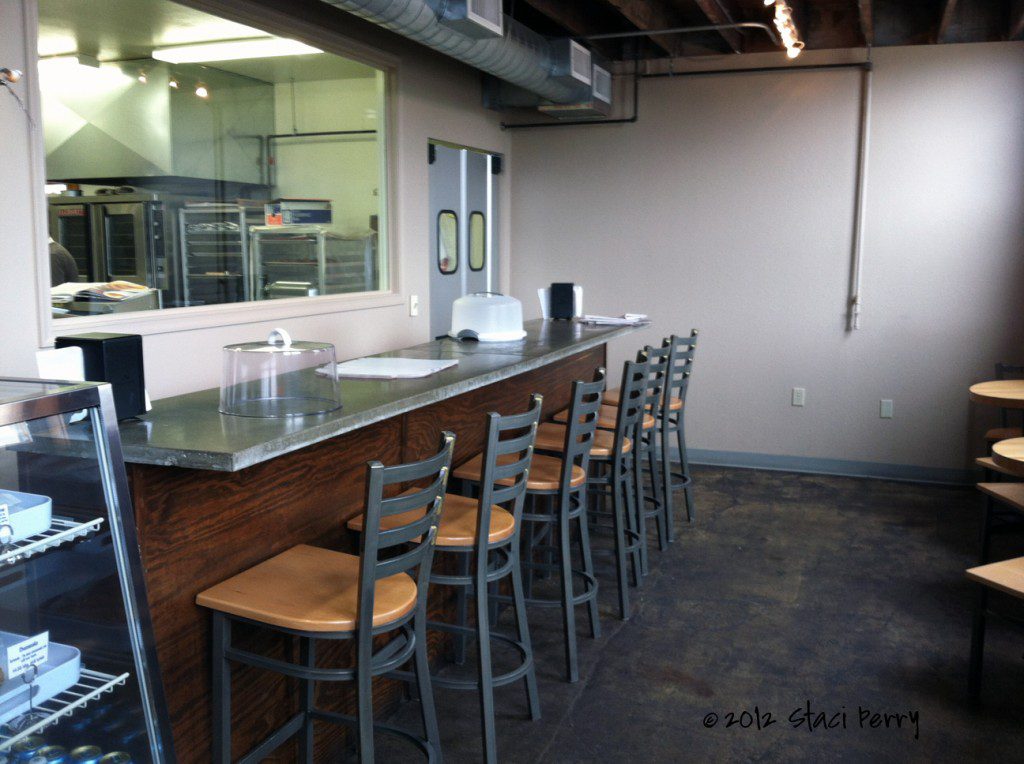 When I saw the chocolate cupcakes with a sexy sheen illuminating from the icing, I knew this place wouldn't be known just for its architecture and style. Those cupcakes were like polished diamonds in a jewelry case.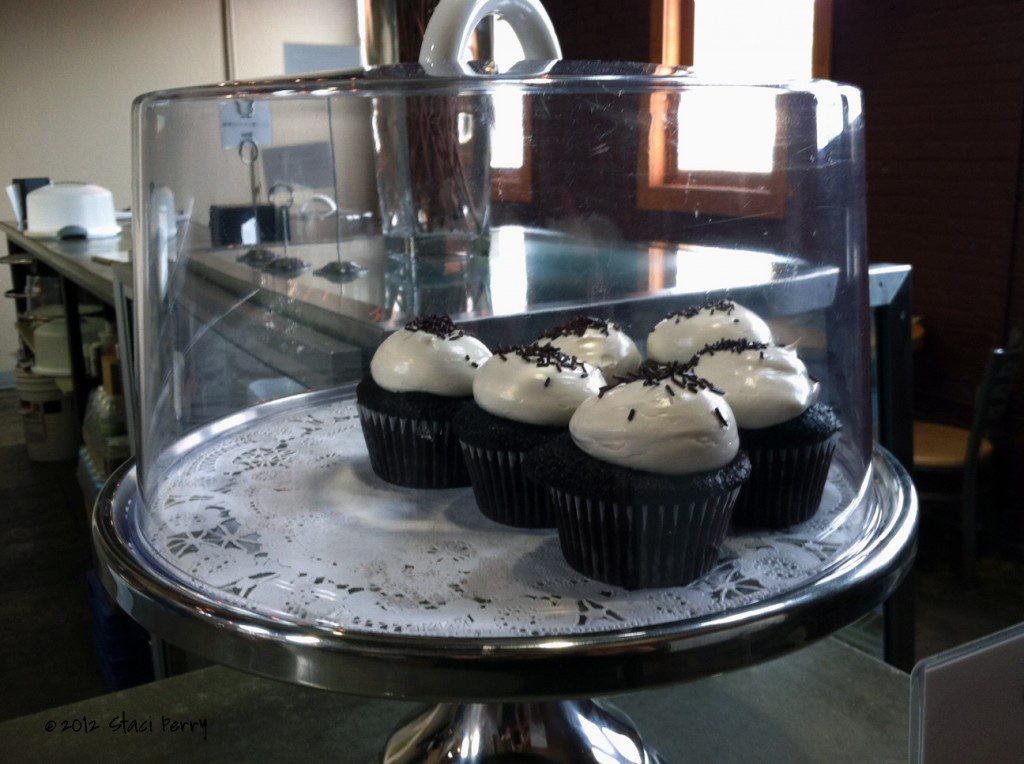 Cookie jars full of treats reminiscent of grandma's kitchen line the counter.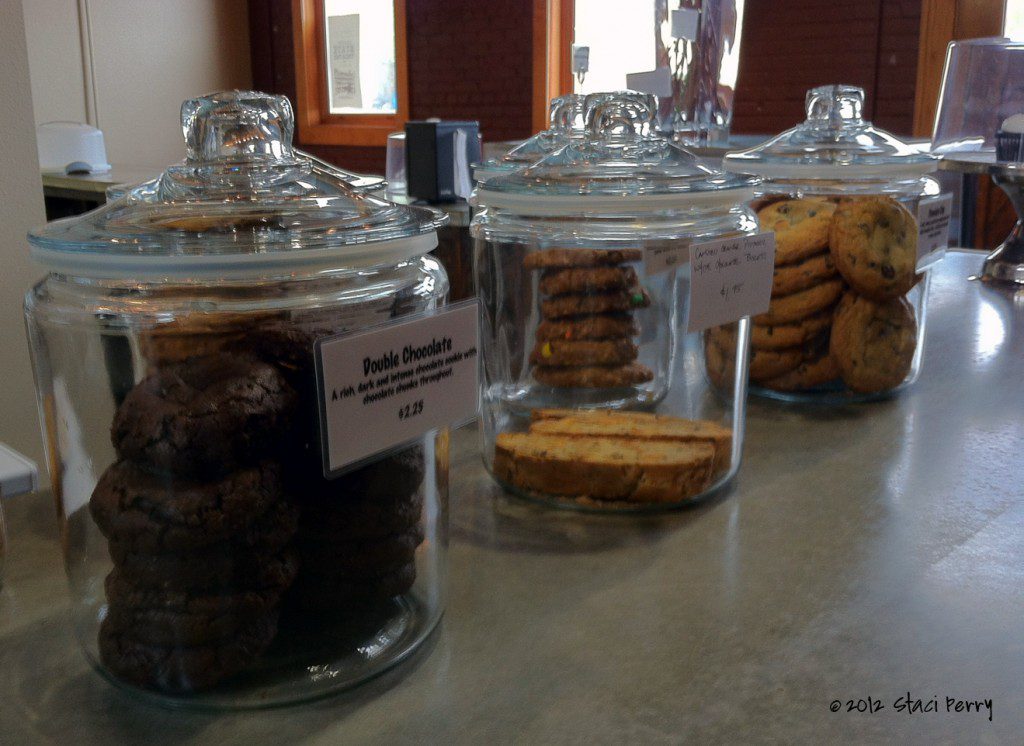 The second seating area is in the loft above the bakery.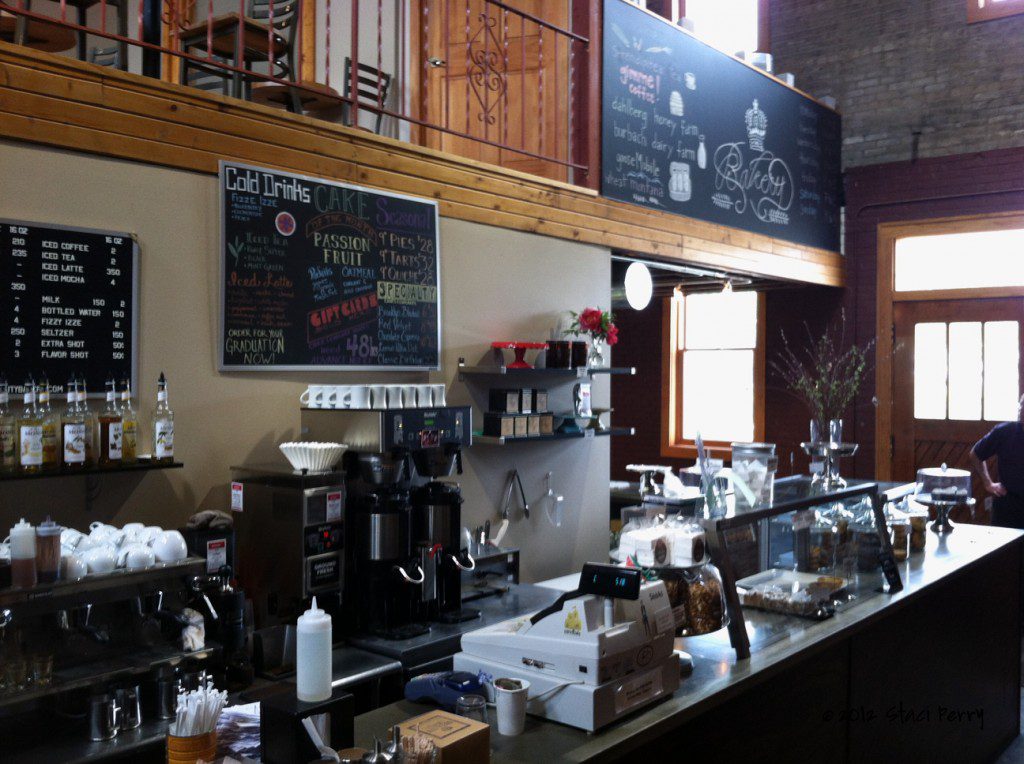 I bought a few things to try since this was my first Queen City experience. The cupcake rolled around a little by the time I got home that day, but it was still tasty – moist and chocolatey with that luxurious icing.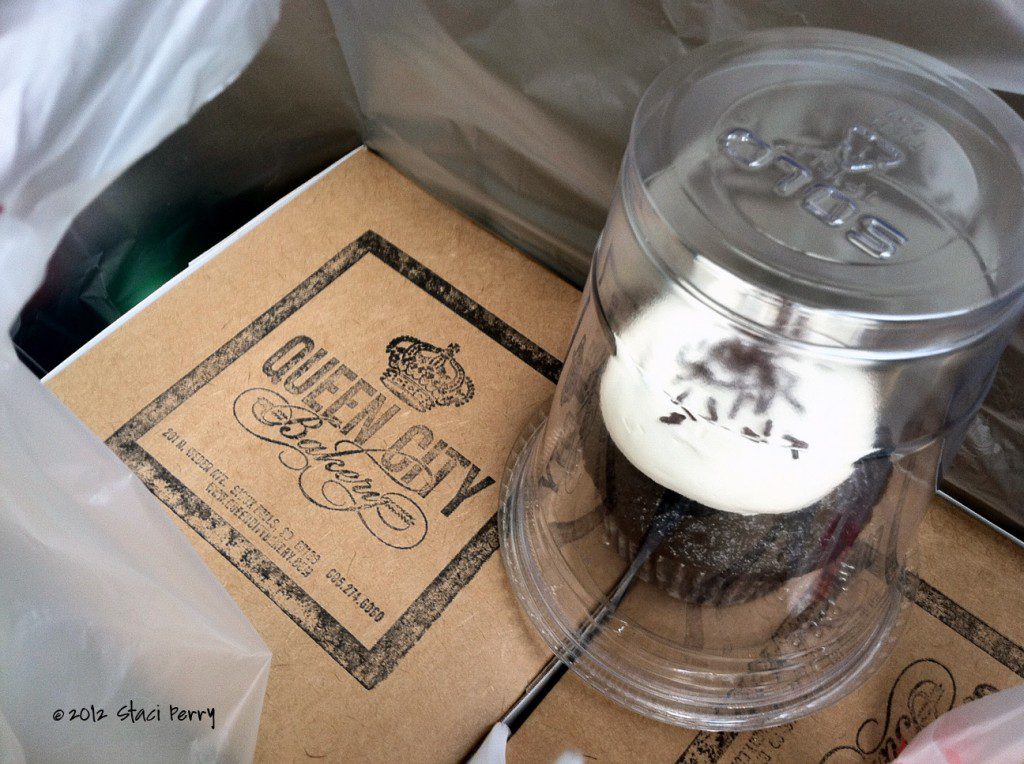 The Triple Chocolate Brownie was my favorite pick from the day. The menu describes it perfectly: "This dense, rich brownie is made with the highest quality French chocolate and cocoa powder, laced with chocolate chunks, and iced with a rich chocolate ganache." Will I buy one again? YES.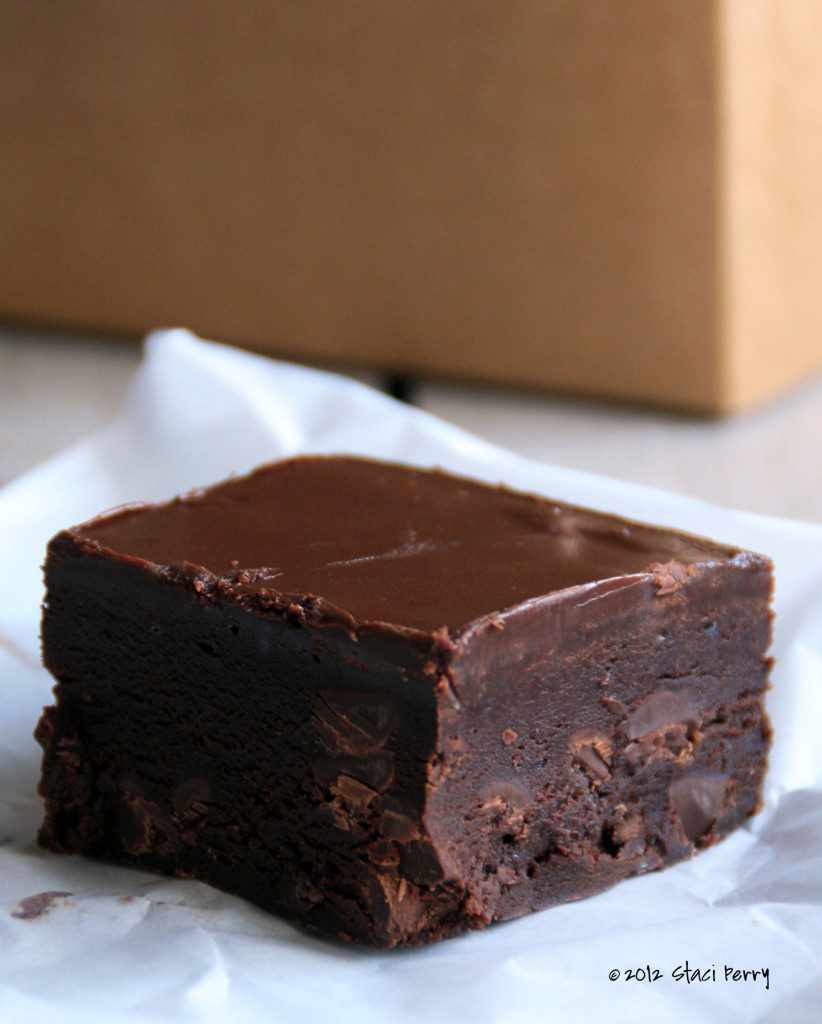 I tried three cookies – chocolate chip (soft with a generous amount of chips), monster (good, but Buttercrust Bakery in Brookings has such a fabulous monster cookie that it may have ruined any chance of me enjoying one anywhere else) , and double chocolate (thick, almost brownie-like, with high-quality chocolate – a winner).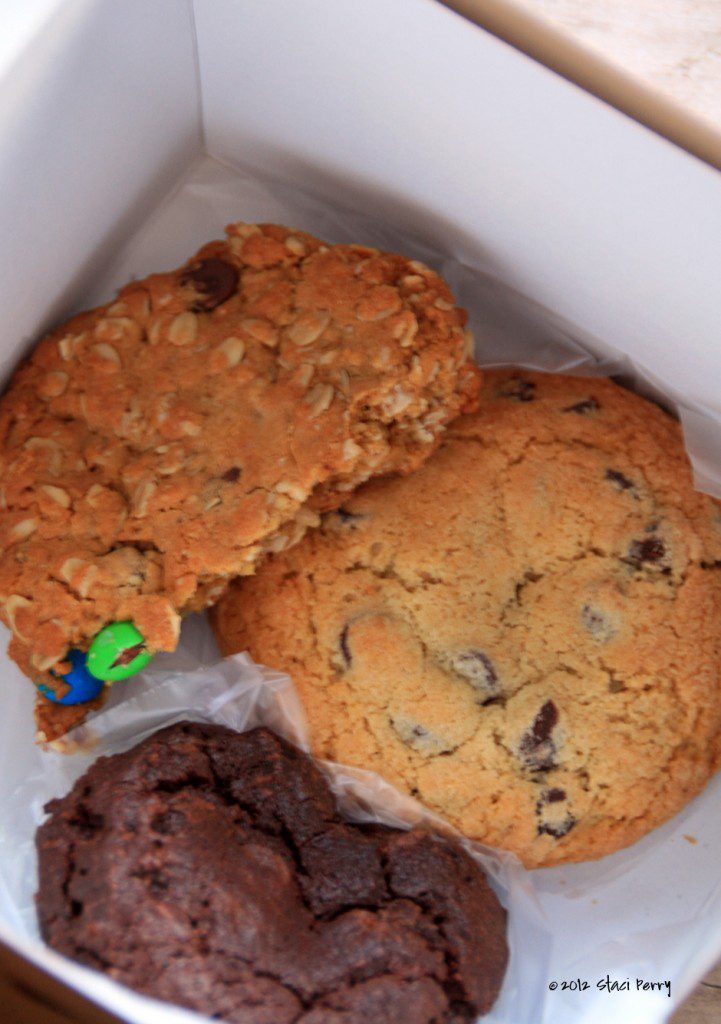 Not that I will ever get burned out on chocolate, but I've been expanding my sweet palate lately. So, I tried lemon cake. It was a refreshing flavor, and the cake was light and airy. Those of you who know me know that I am not a fan of cake because it is often dry, but this cake was good. The layers of lemon curd (or whatever the smooth goodness is) added just the right blend of lemon zing and creaminess.
You may want to follow the bakery's daily menu updates on their Facebook and Twitter (@queencitybakery) pages. Even if you're like me and aren't in the area often, it's still fun to hear about the sweet and savory treats being pulled out of their ovens. The bakery is open every day except on Tuesdays, which means they are open weekends when many of us who don't live in Sioux Falls have time to stop by.
Below is a photo of the outside of their new space (tucked in the back section of the building) located at 324 E. Eighth Street, Sioux Falls, South Dakota. I've been there so many times since they moved but just haven't remembered to take new photos yet. The inside of the bakery is spacious and just a really neat gathering space. My typical take-home order includes chocolate chip cookies, s'mores cookies, and sometimes chocolate cake.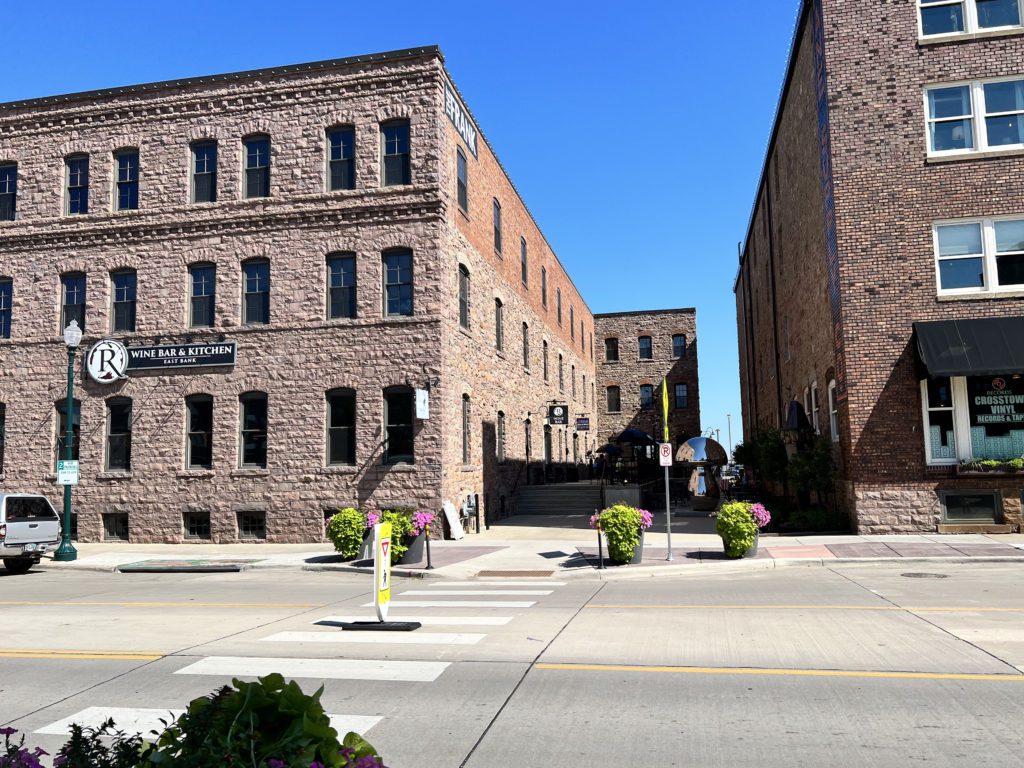 If you go, let me know what you tried and what was your favorite!
Sweet wishes,