Food and Fun in Phoenix Arizona, Plus 9 Trader Joe's Products We Discovered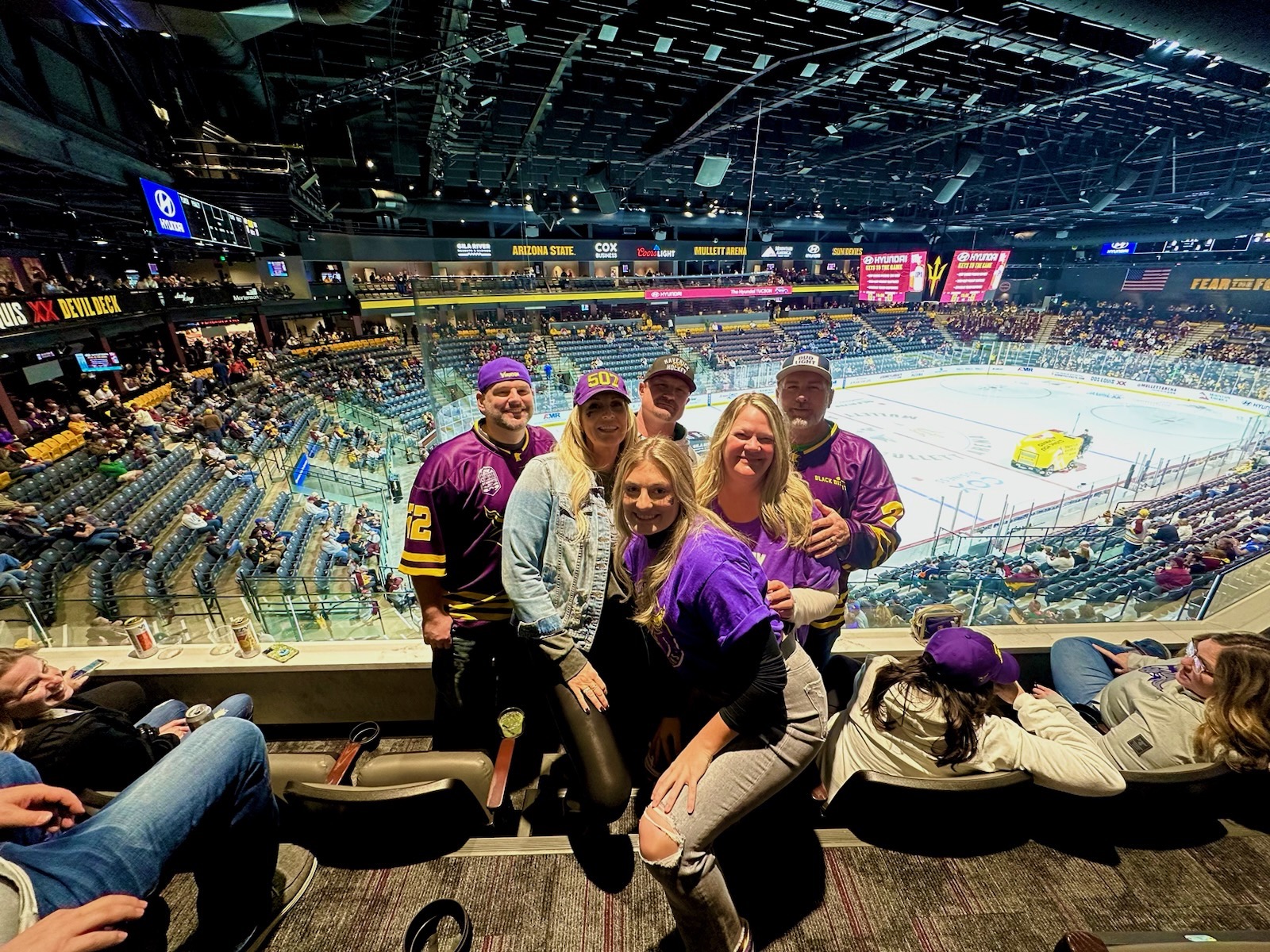 Hockey in the desert? Count me in.

Midwesterners flock to Arizona during our brutally cold winters. Some of us have such high hopes for warm weather, we pack a swimsuit and no coat.
That was me my first time to the southern state this past January. That is, unless a jean jacket for hockey counts. Jason and I spent a week in Arizona to watch the ASU Sun Devils and MSU Mavericks play hockey at the new Mullett Arena and to catch up with family and two of his college friends.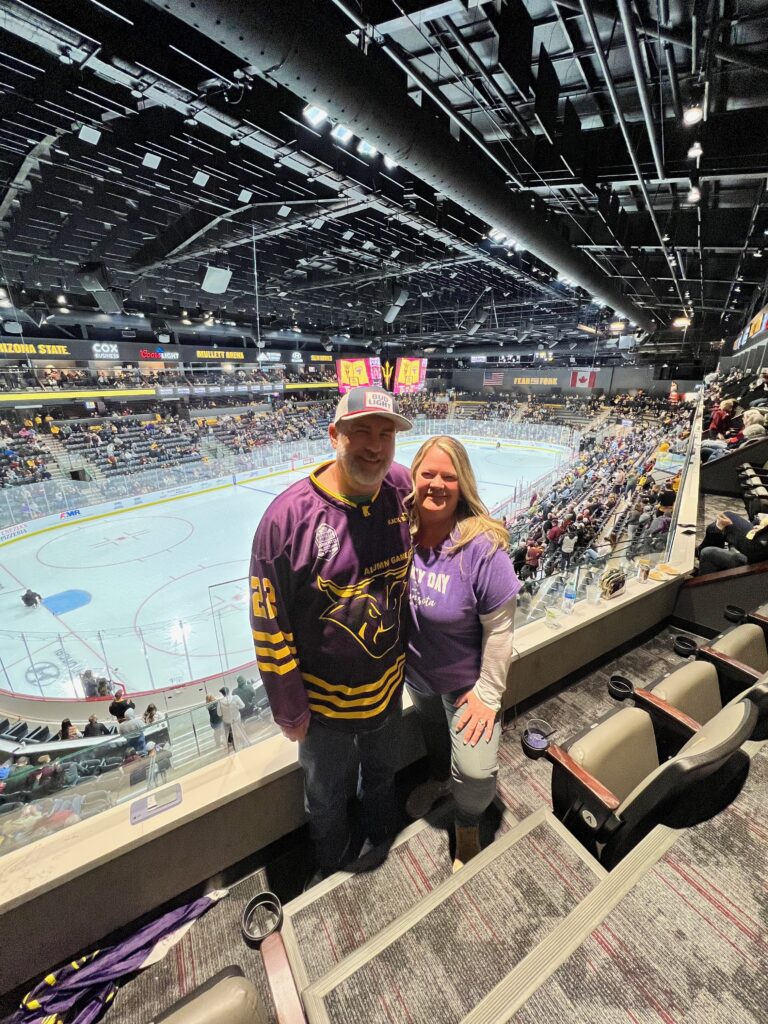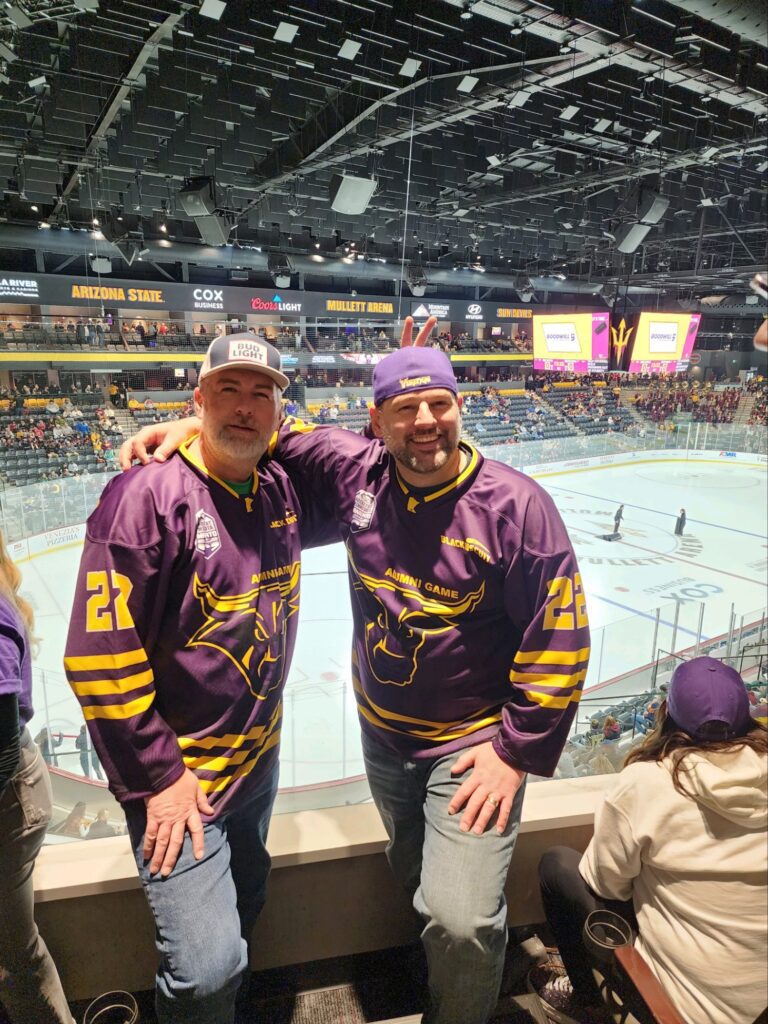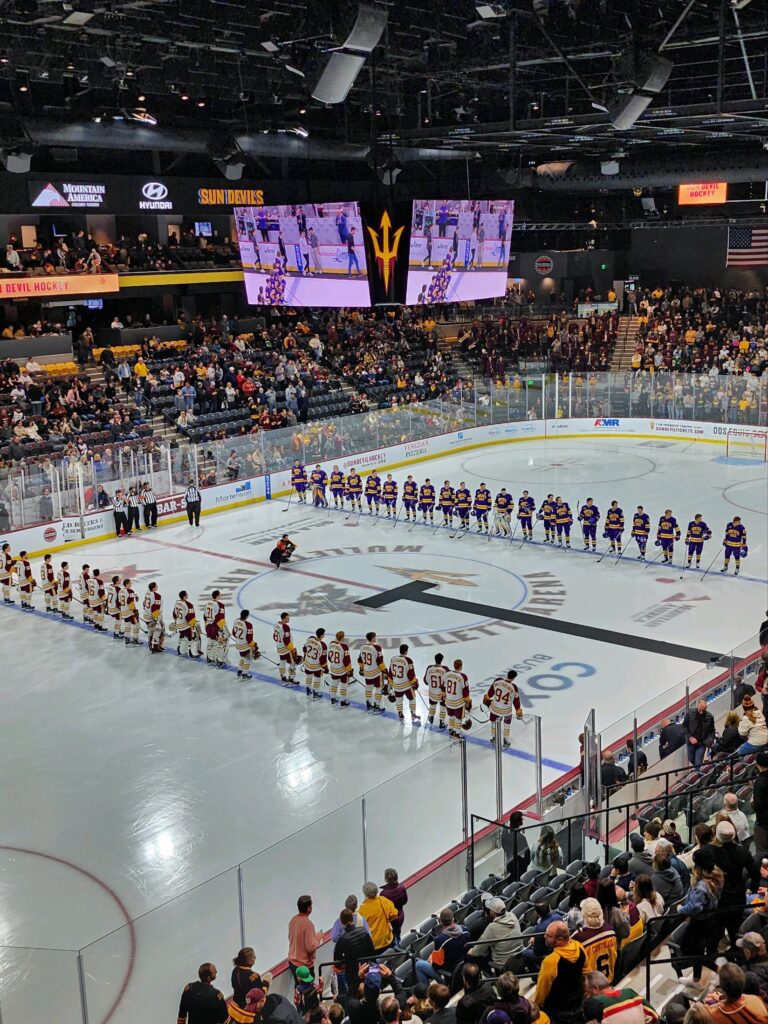 If you've been to the Phoenix/Temp Arizona area, you likely have your favorite restaurants and bars. Jason had his favorites from the 90s when he attended college at ASU, but they were all gone (or so we thought.) Listen to episode 13 of Funeral Potatoes & Wool Mittens to find out which restaurant is still thriving in the same spot since 1972.
I usually seek restaurant recommendations from people I trust prior to visiting somewhere new, but this Arizona trip was a little different. Since we were meeting Jason's friends and some of his family out there, I didn't do any research before leaving.
Of course it turns out we found delicious food, outdoor activities, and a lot of fun so we're sharing the places here and in more detail on episode 13 of my podcast.
From the strawberry cocktail on our hotel rooftop bar and the biggest breakfast burrito I've seen, to memorable Mexican food in Scottsdale, to the buffalo wings Jason has been talking about for years and the burgers at a spot he assumed was long ago swallowed up by redevelopment around campus—we talk about it all. Even the place with amazing philly cheesesteak sandwiches and shuffleboard, and this isn't your Love Boat shuffleboard.
Stick around for the last five minutes or so because we share the nine (new to us) products we discovered when we went to two Trader Joe's in one day. My new favorite everyday wine is included on this list.
Restaurants, Coffee & Bars
The Chuck Box
open since 1972, burgers, hot dogs and chicken cooked over an indoor Mesquite fire, Burger toppings bar, french fries and onion rings, cash only
We ate at The Chuck Box the first night, after a little argument about not eating at Cornish Pasty Co. Jason and his friends used to eat here when he attended ASU in the 90s, and he's told me about this joint since we met in 2002.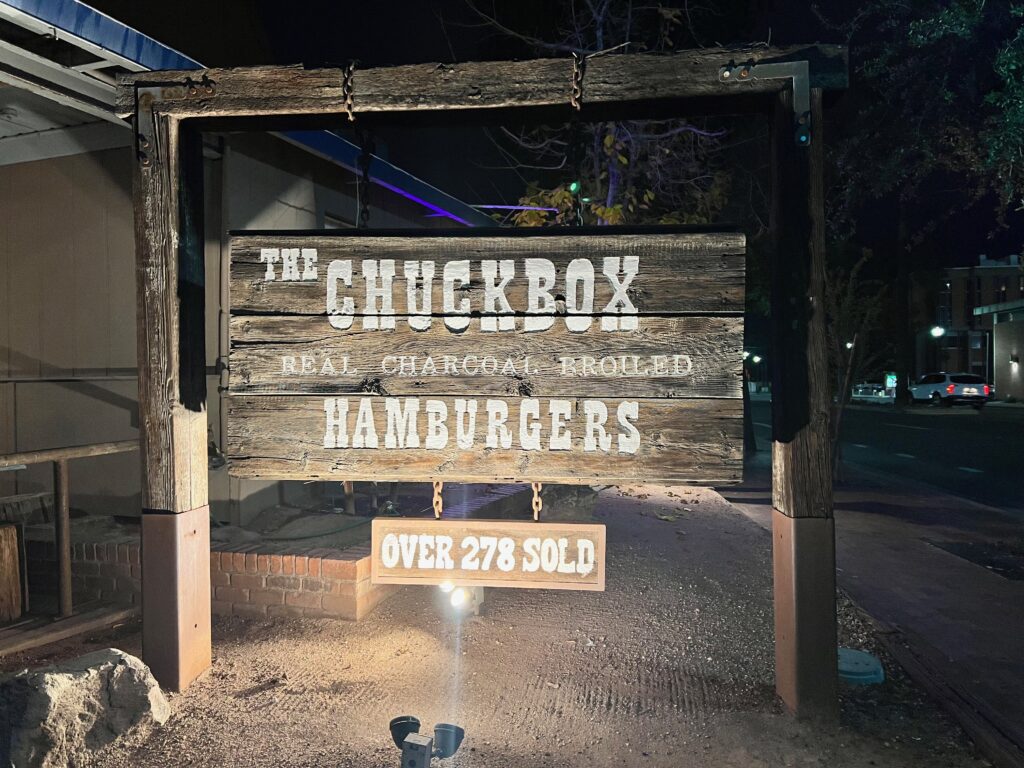 He thought the place was long gone. It looks out of place surrounded by all the new development but that's also what makes it incredibly cool.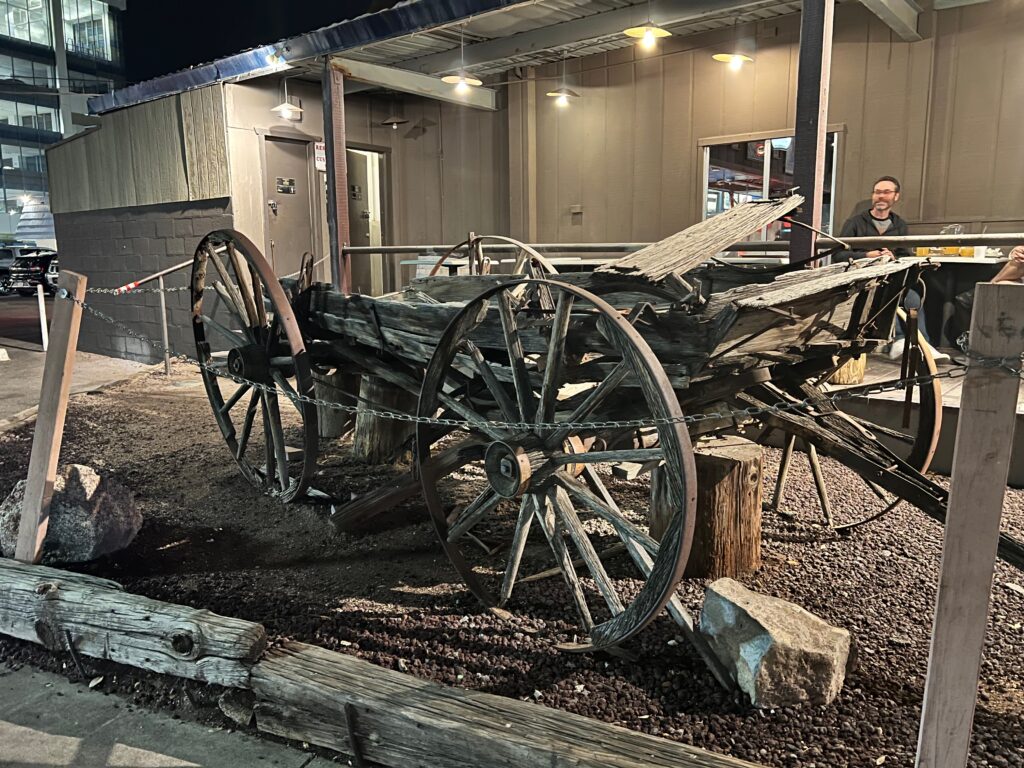 My Aunt and Uncle's
OK, so this isn't a restaurant but we visited my Aunt Marilyn and Uncle Norrill in Apache Junction. Marilyn made zucchini frittata, ham, biscuits and gravy and it was one of the best meals we ate while in Arizona!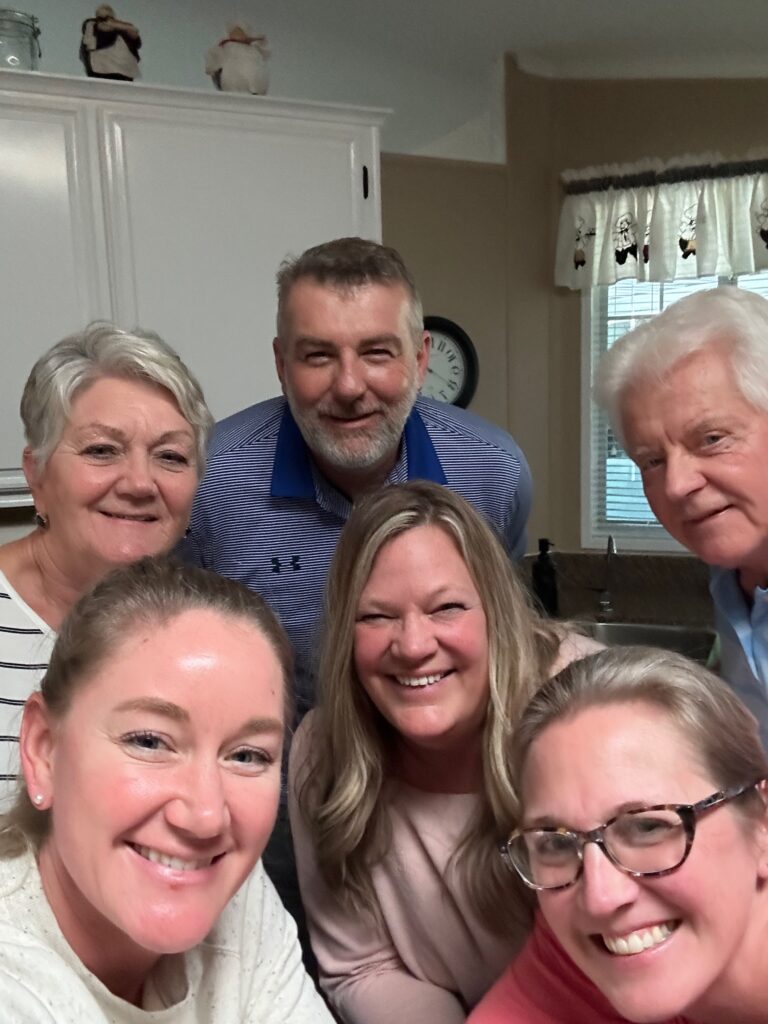 Snooze An A.M. Eatery
all your breakfast favorites and your new favorites, Patio, multiple locations
While visiting my aunt and uncle, my cousin Dani, whose daughter Hailey attends ASU, told us about Snooze An A.M. Eatery.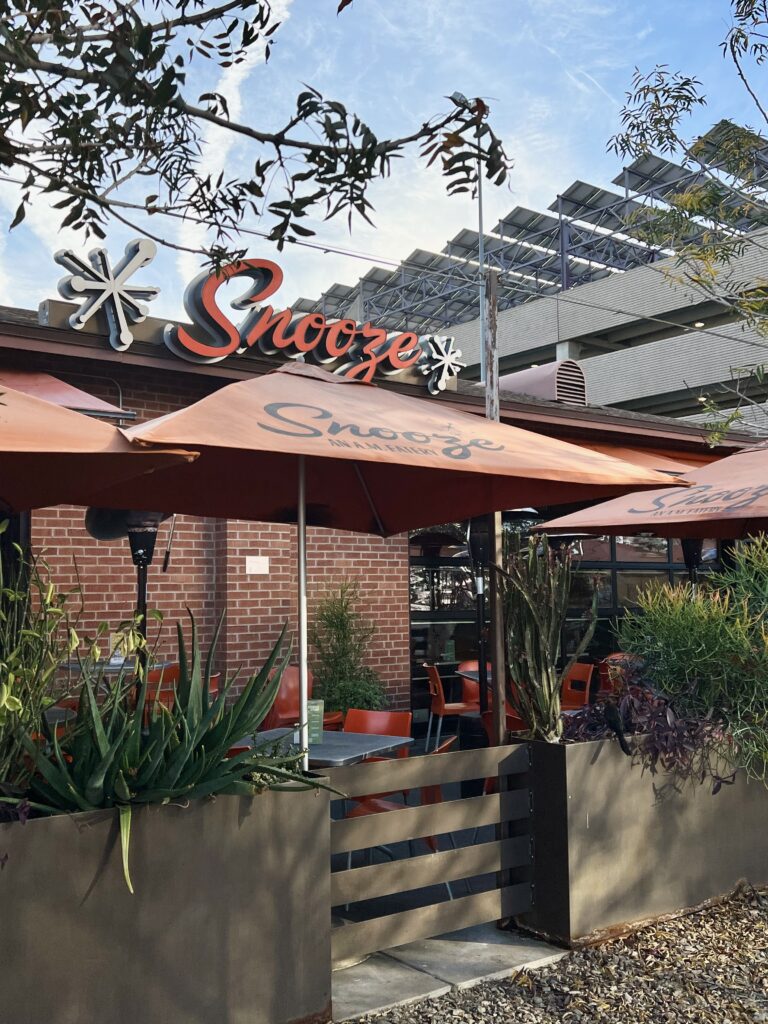 I'm so glad she did because we met Jason's family there and we all enjoyed the food. So much so, we walked around campus for a while to burn off some calories.
I ate what I could of the big breakfast burrito. Jason liked his meal so much he wants me to recreate it at home—Monte Cristo Brioche Toast. From the Snooze menu: French toast dipped brioche with shaved ham, Havarti cheese and Dijon mustard. Served with our house-made raspberry pepper jam. See a picture of it here.
Postino Annex
charcuterie, veggie Boards, snacky things, drinks, patio
Located next to Snooze, Jason scoped out Postino Annex while we were at breakfast. We went for supper before Friday's hockey game and shared the Chef's Charcuterie and a Tuscan Tuna Panini.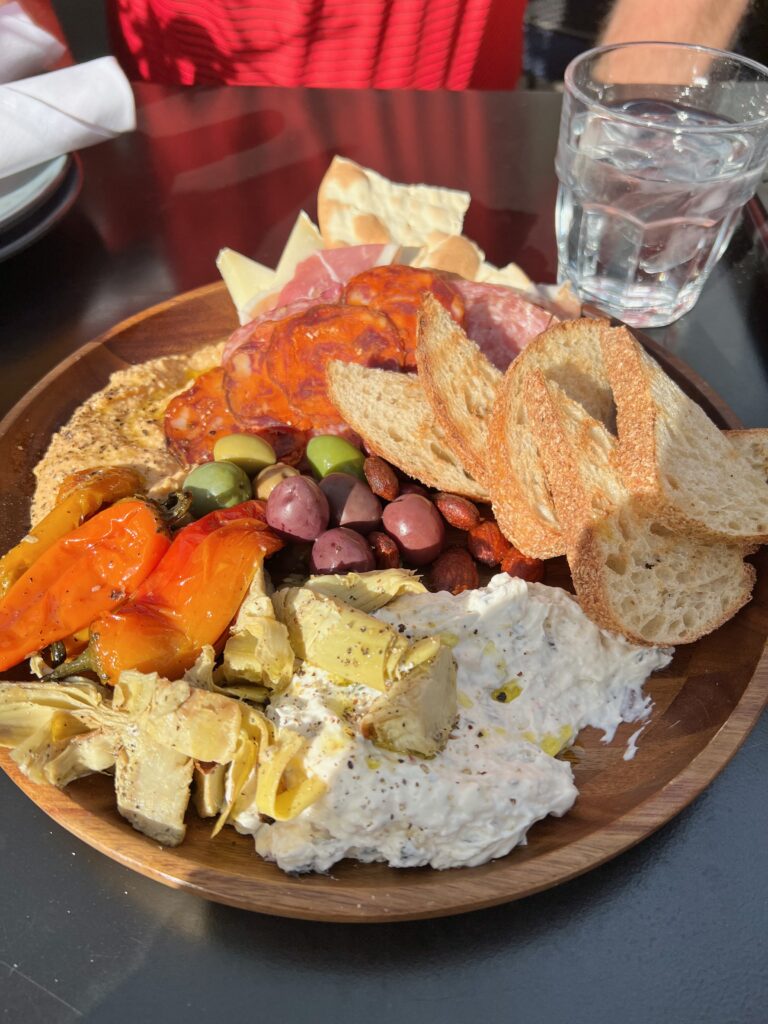 In the podcast, we talk about what we liked, and a couple things we didn't. And now you know why I'm looking for an almond hummus recipe.
Cartel Roasting Co.
coffee roaster, multiple locations, light breakfast and sweets menu
Rise and shine! Jason needed a strong cup of coffee after his night out with the Maverick hockey fans from Minnesota. Cartel Roasting Co. hit the spot. The ginger cookie was really good, so was my iced honey vanilla latte with oat milk and Jason's dark roast coffee.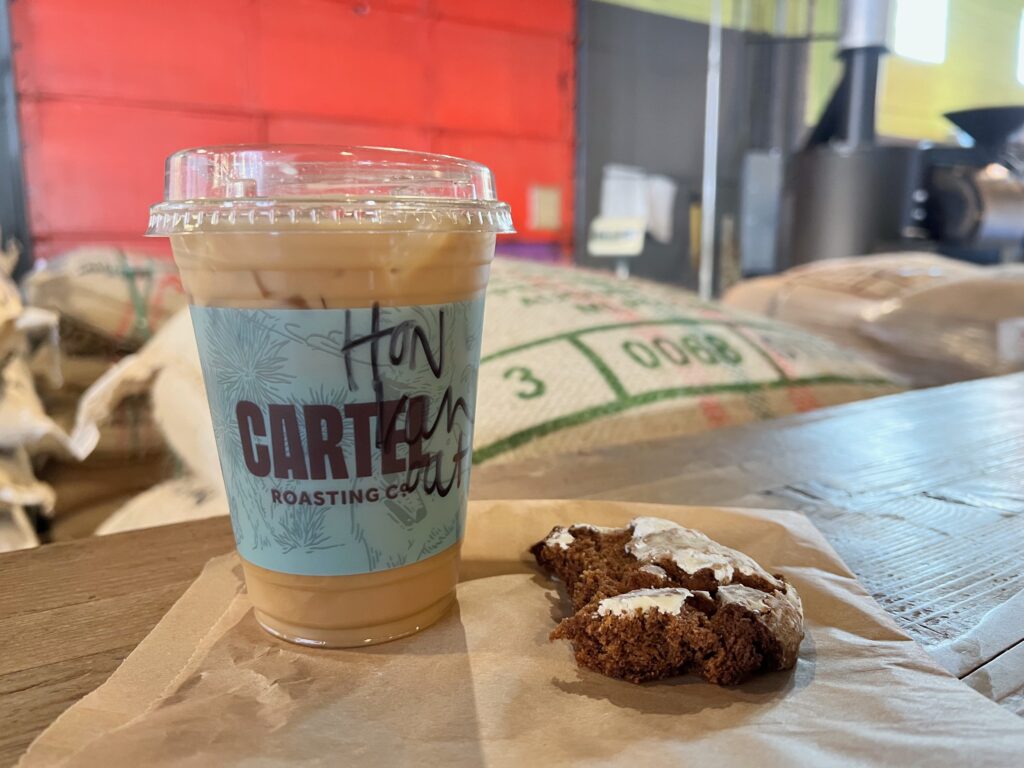 Los Sombreros
Oaxacan-inspired casual contemporary dining, locations in scottsdale, mesa and phoenix, outdoor patios and bar
We love a good Mexican meal so Jason did some searching and found Los Sombreros in Scottsdale. Dang it was good. I wish I could eat this meal again today.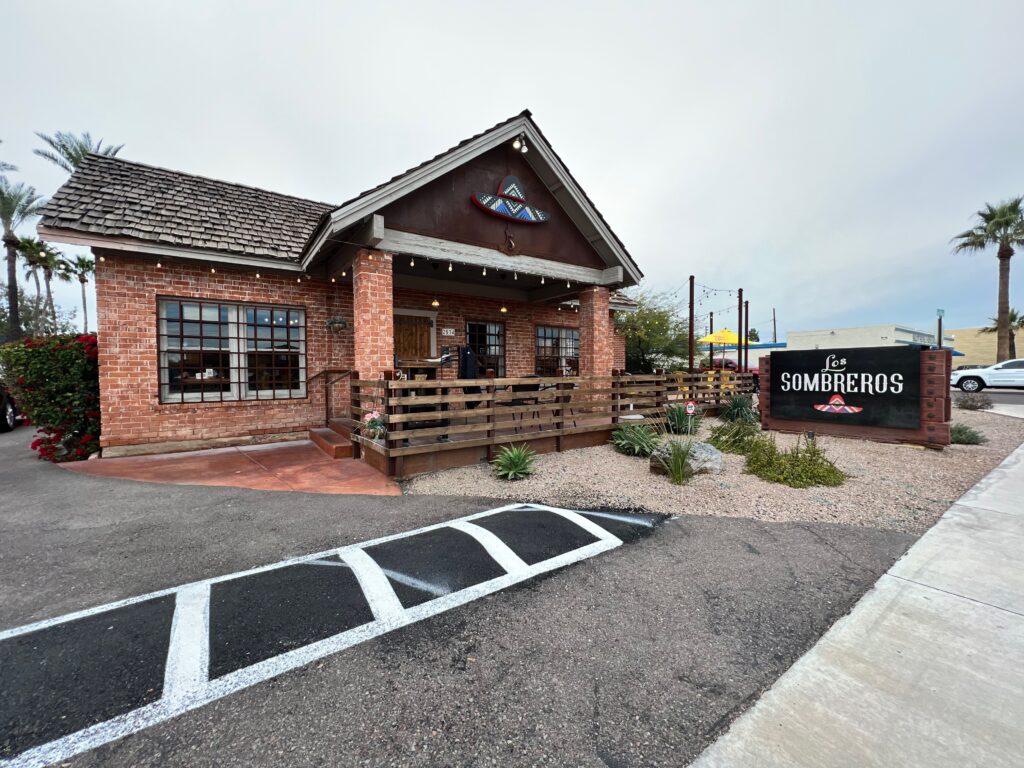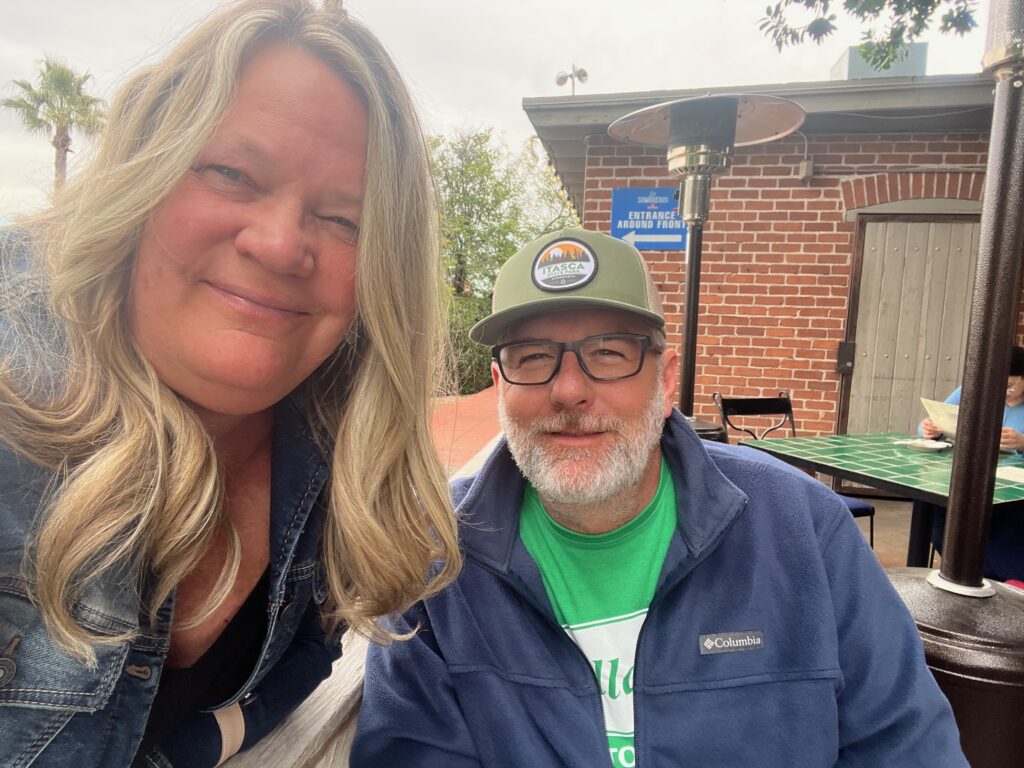 Jason enjoyed alambre ribeye steak tacos and I ate smoked chicken enchiladas.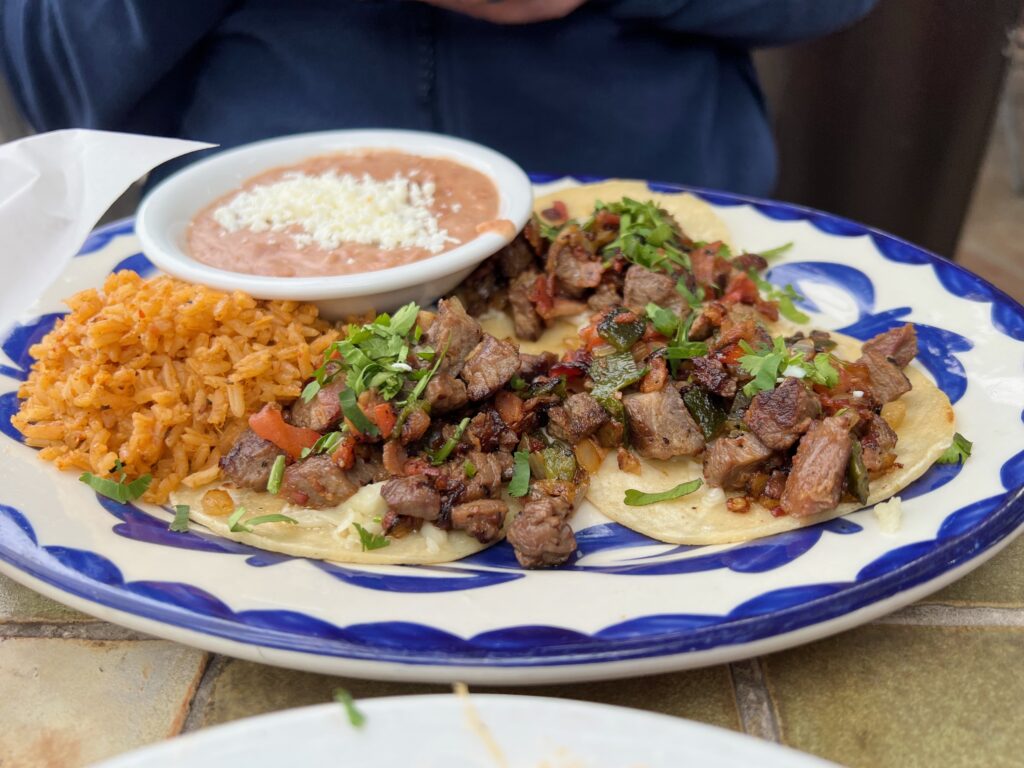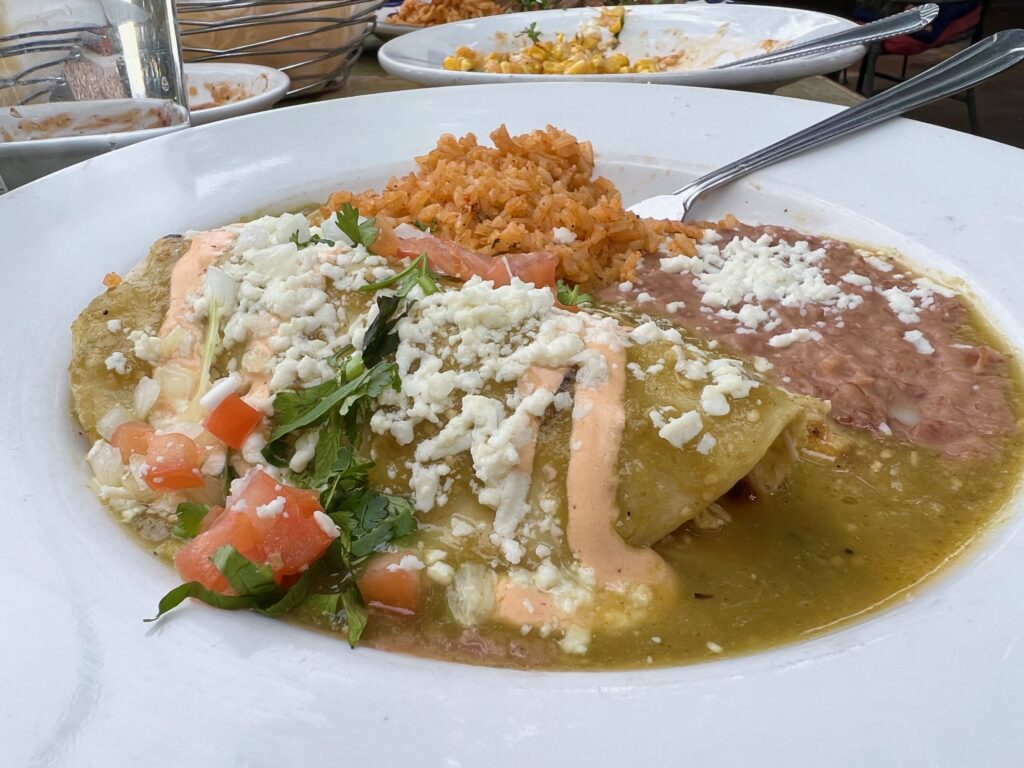 The chips and salsa were excellent and we shared a bowl of elote—roasted corn mixed with jack cheese, chipotle crema, sprinkled with queso fresco and tajin. We both agreed we need to recreate this dish at home too.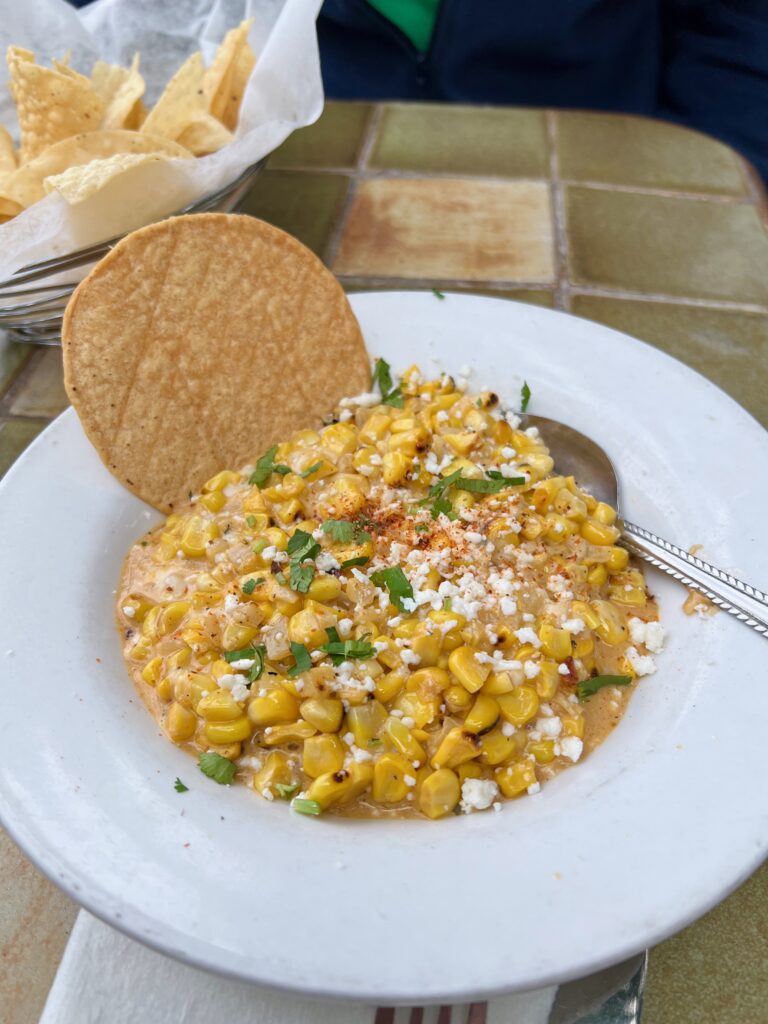 Other Places
I really hope you listen to episode 13 of Funeral Potatoes & Wool Mittens because there are seven more places (a couple super good ones—THE best wings) that we enjoyed but don't have photos of. Here's the list with links:
Outdoor Activities
Desert Botanical Garden
the beauty of the desert on 140 acres, 4,482 species in the living collection, Butterfly pavilion, 519 rare and endangered species in care at the garden,95,900 total herbarium specimens, restaurant and gift shop
Being the middle of January, we don't get to walk much outdoors in Minnesota so it was nice to eat a meal and go for a long walk outside in Arizona. You could easily spend all day at Desert Botanical Garden. The kids would have a lot of fun here too. We took it all in, hardly taking any photos.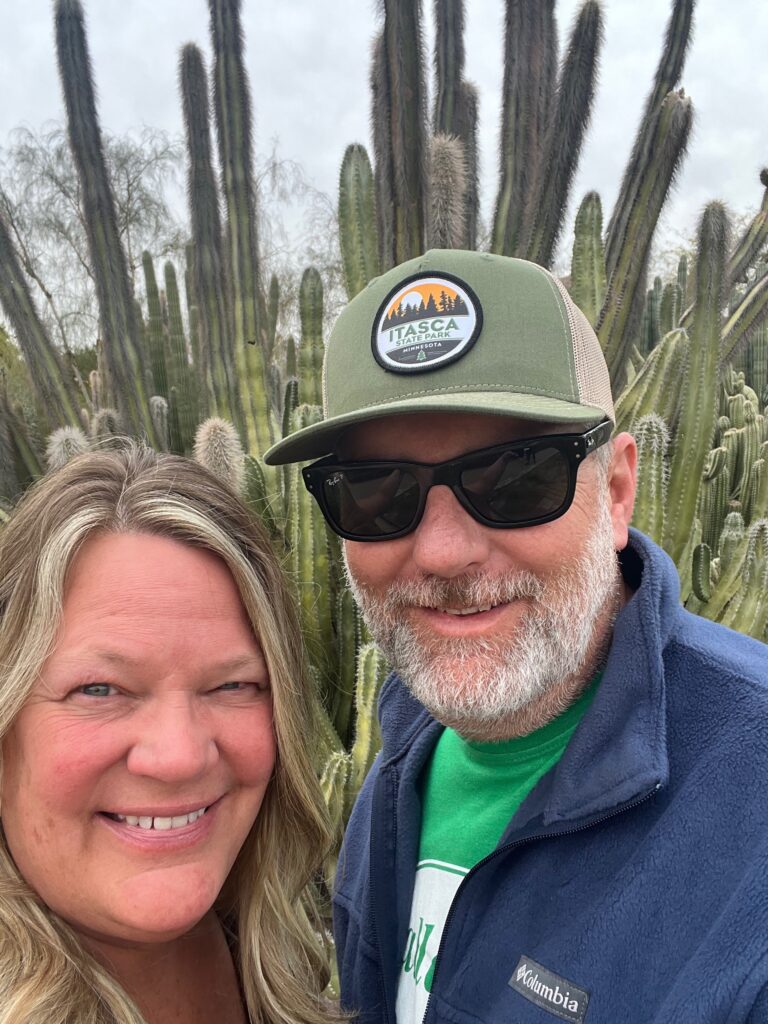 Papago Park
hole in the rock park, home to Desert Botanical Garden and Phoenix zoo, hiking, biking, archery, fishing lagoon
We didn't climb it, but we stopped to see Hole in the Rock at Papago Park. All I could think of was how many bats must live in there…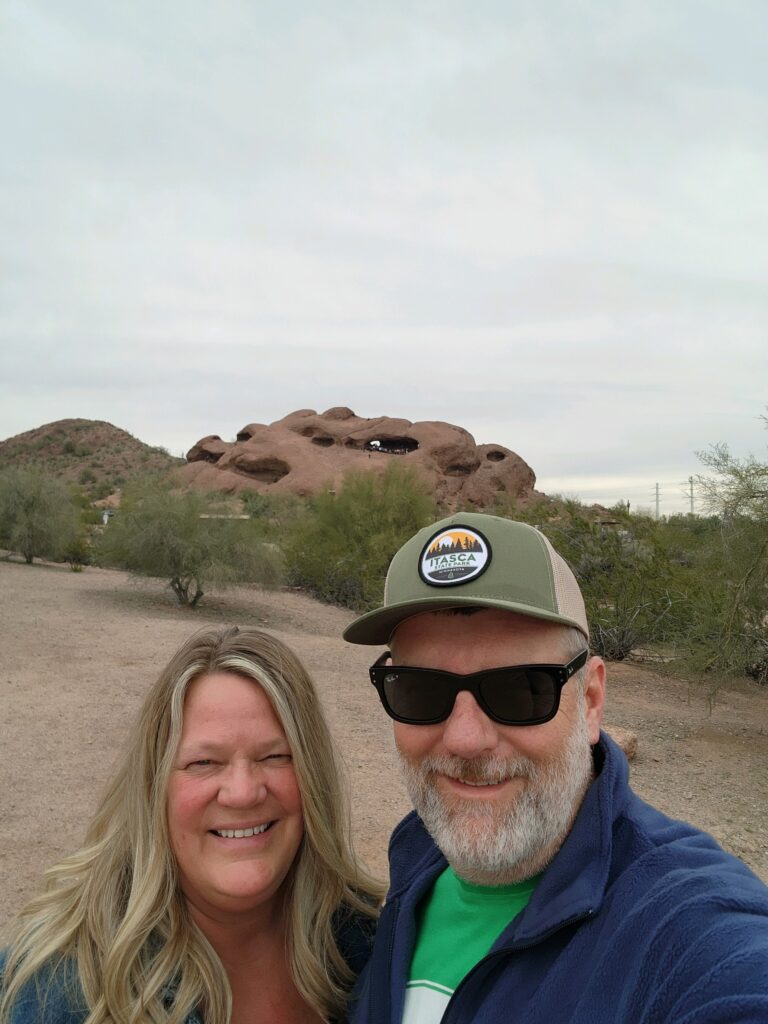 Piestewa Peak
hiking trails and recreation area
We didn't hike Piestewa because I was wearing flip-flops. But I'd love to go back and hike as long as the temperature is less than 70 degrees. My kind of hiking is more like what we did on a fall day in Bemidji, Minnesota at Neilson Spearhead Center.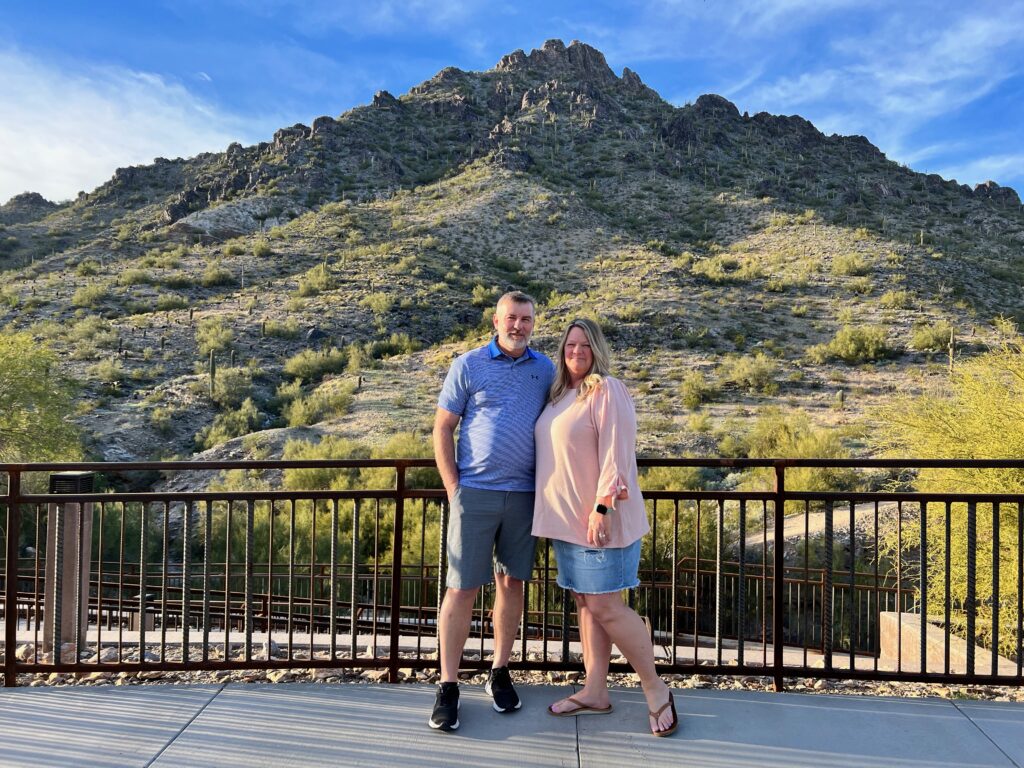 Sun Devil Stadium
tour ASU's historic stadium facility with a guided walking tour designed to explore this iconic ASU facility while learning ASU trivia and culture from staff guides. All tours include exclusive field level access and a stop at the Pat Tillman statue.
Jason and his brother, Ryan, had a memorable tour of Sun Devil Stadium. Patrick Tillman's story is worth knowing.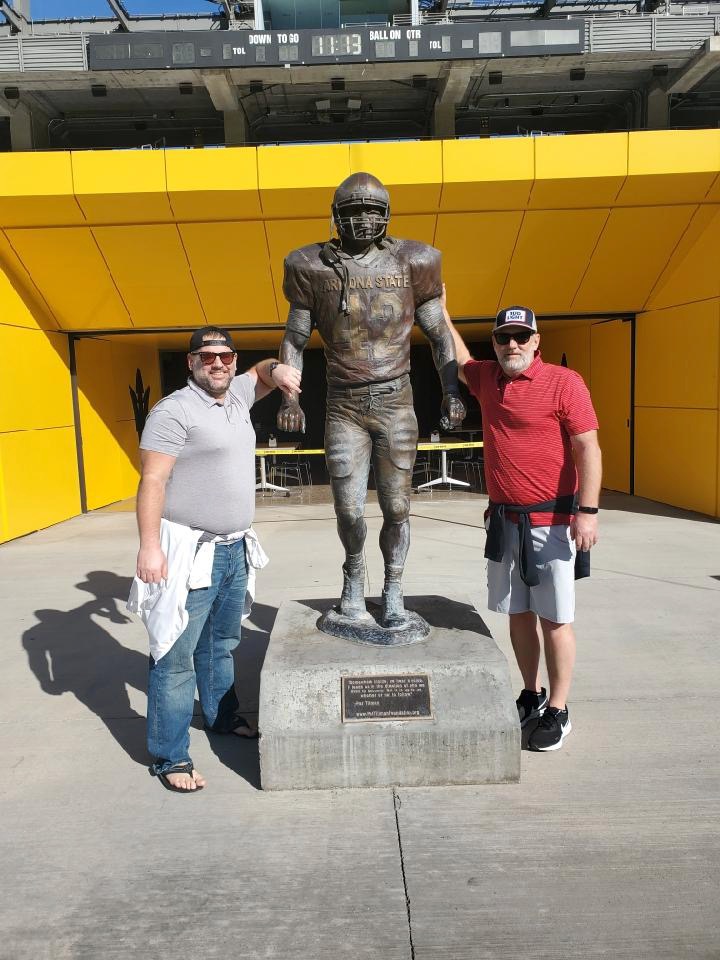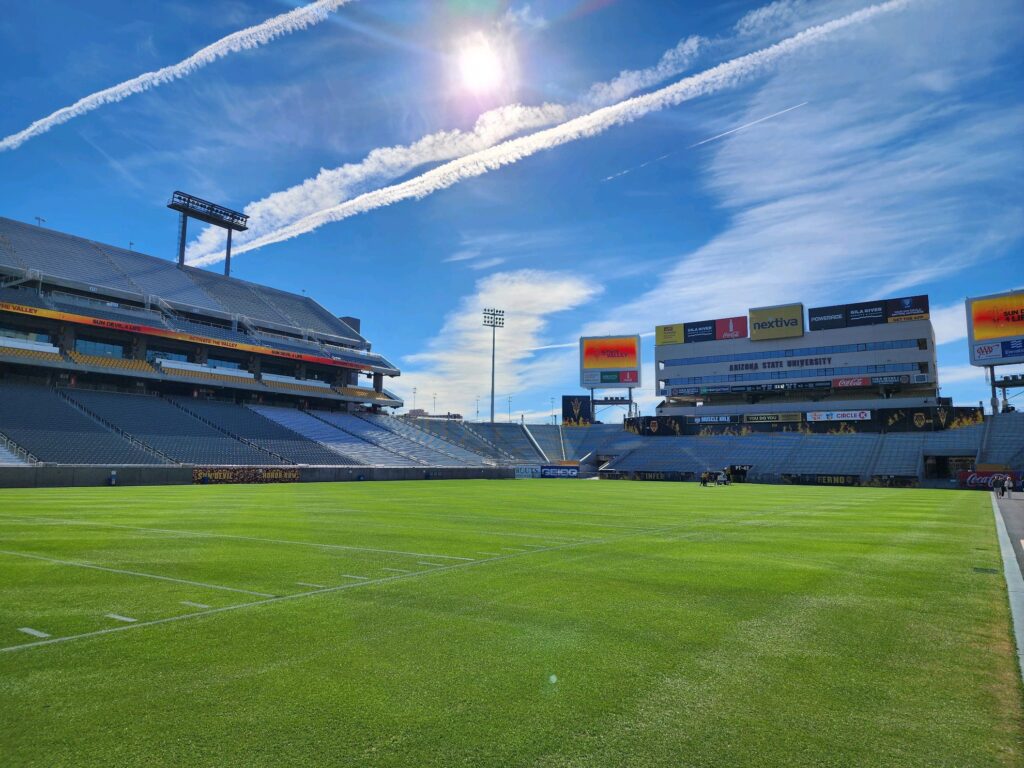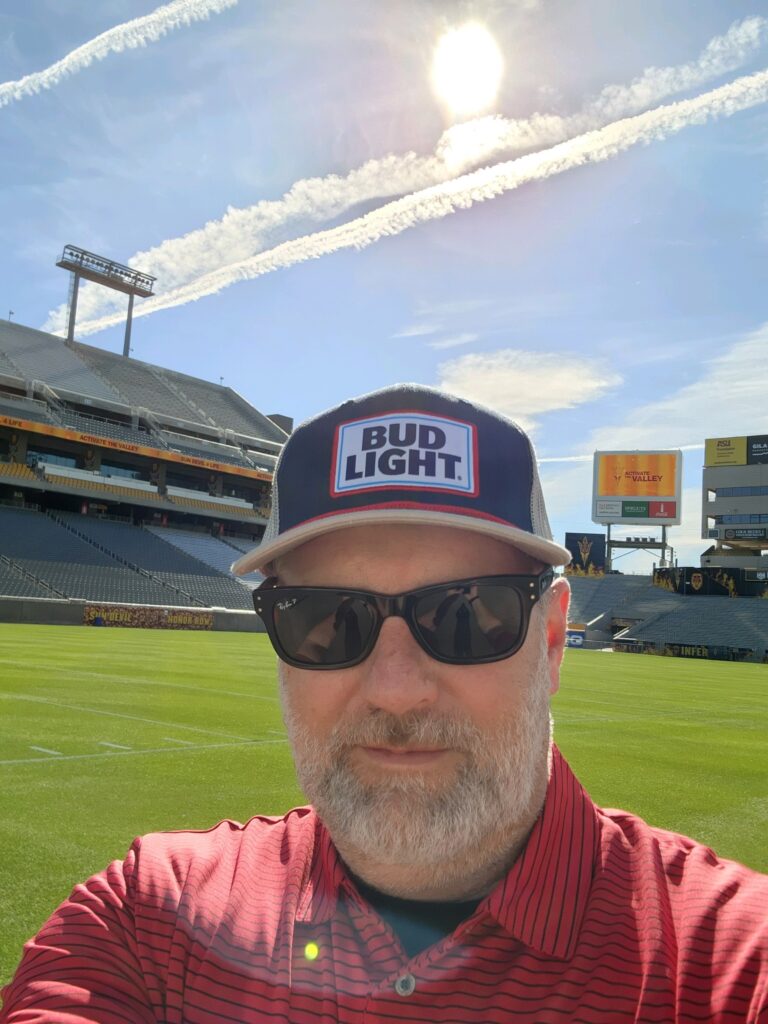 Trader Joe's Discoveries
We discovered nine new-to-us products at Trader Joe's while on our trip. Jason rarely goes to Trader Joe's. First of all, there isn't one near where we live. Secondly, there are locations in the Minneapolis area where Jason works but the last thing he wants to do after a day of work is stroll around a Trader Joe's. We talk about these in the last five minutes of the podcast episode. (Not all are pictured below.)
Meyer Lemon Cookie Thins
Crispy Rice Milk Chocolate Bars
Soft-baked Sunflower Butter Cookies with Roasted Sunflower Seeds (vegan and gluten free)
Movie Theater Buttered Popcorn
Ridge Cut Kettle Cooked Sea Salt Potato Chips
Caramelized Onion Dip
Crispy Peanut Butter Filled Milk Chocolate Peanuts
Aussie-style Chocolate Creme Sandwich Cookies Coated in Chocolate
Sara Bee Moscato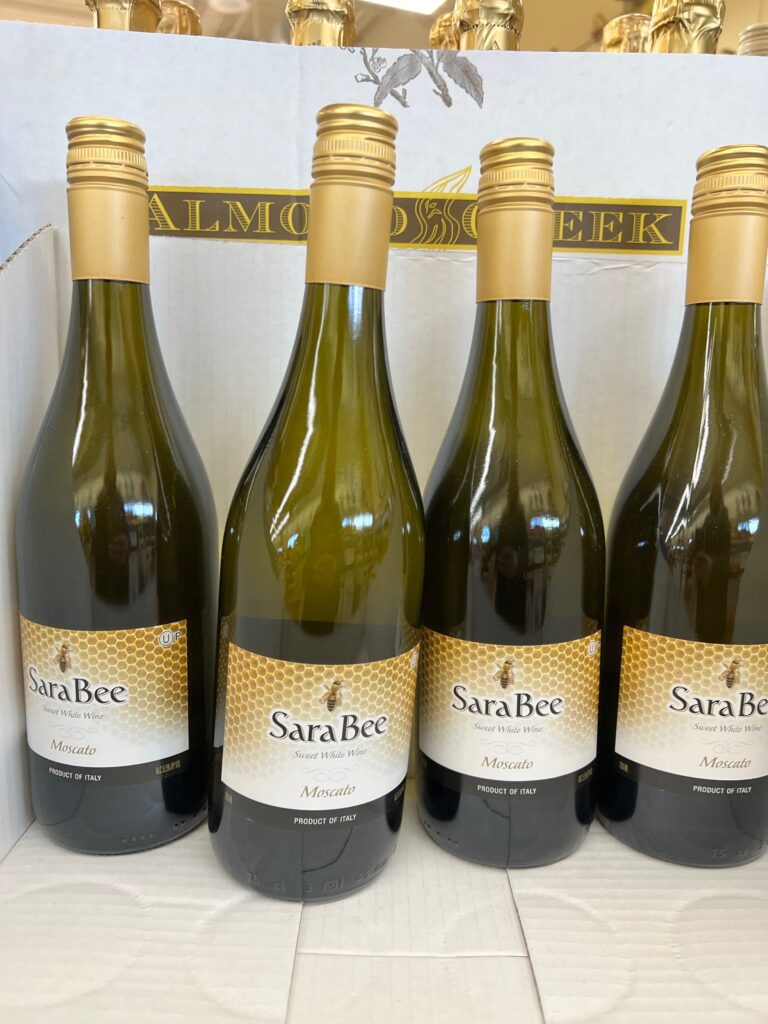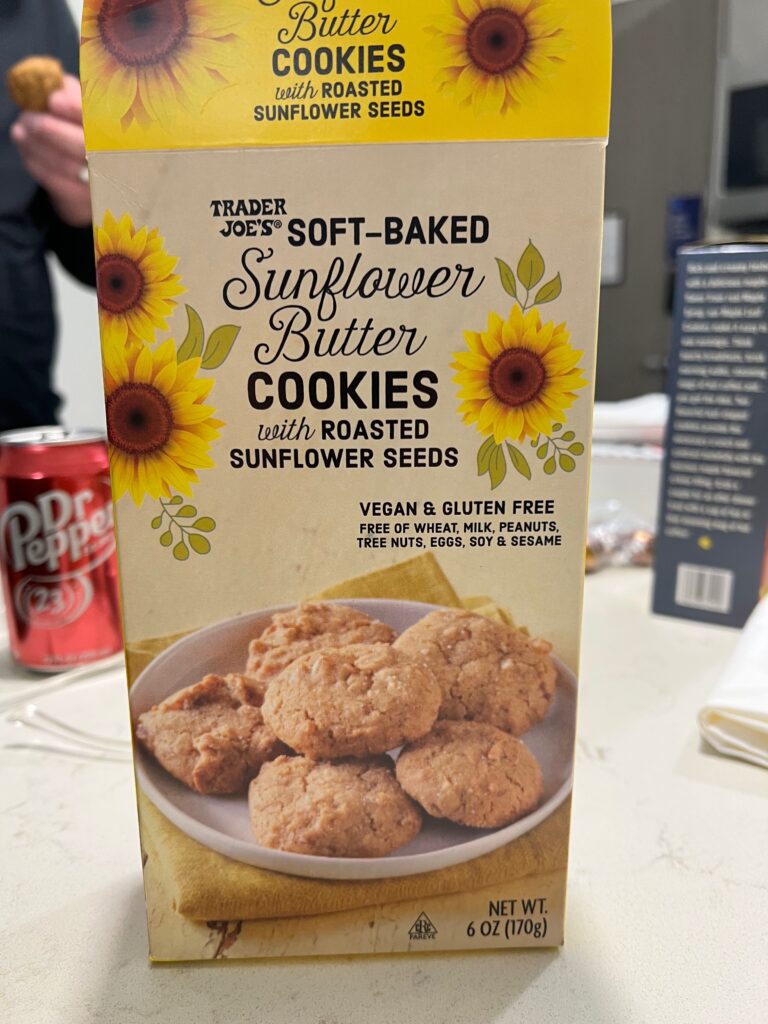 There are lots of good hotel options in the Tempe campus area of Arizona State University. We stayed at Hyatt House Tempe/Phoenix/University. The suites with full kitchens are useful, there's a nice rooftop bar and pool, and the location works really well for walking to Sun Devil Stadium and Mullett Arena.
Allegiant Air offers convenient trips to Arizona from Sioux Falls Regional Airport, Minneapolis-St. Paul International Airport, and tons of other locations. This was our first time flying with Allegiant and we were pleasantly surprised at the comfort and ease of the airline. We booked with them again and flew to Alabama in February.
Whew! That's a wrap on our Phoenix, Arizona trip. What other suggestions do you have?
Sweet wishes,