Family Recipes and Braving Youth Mental Health with Kristin and Anna Rehkamp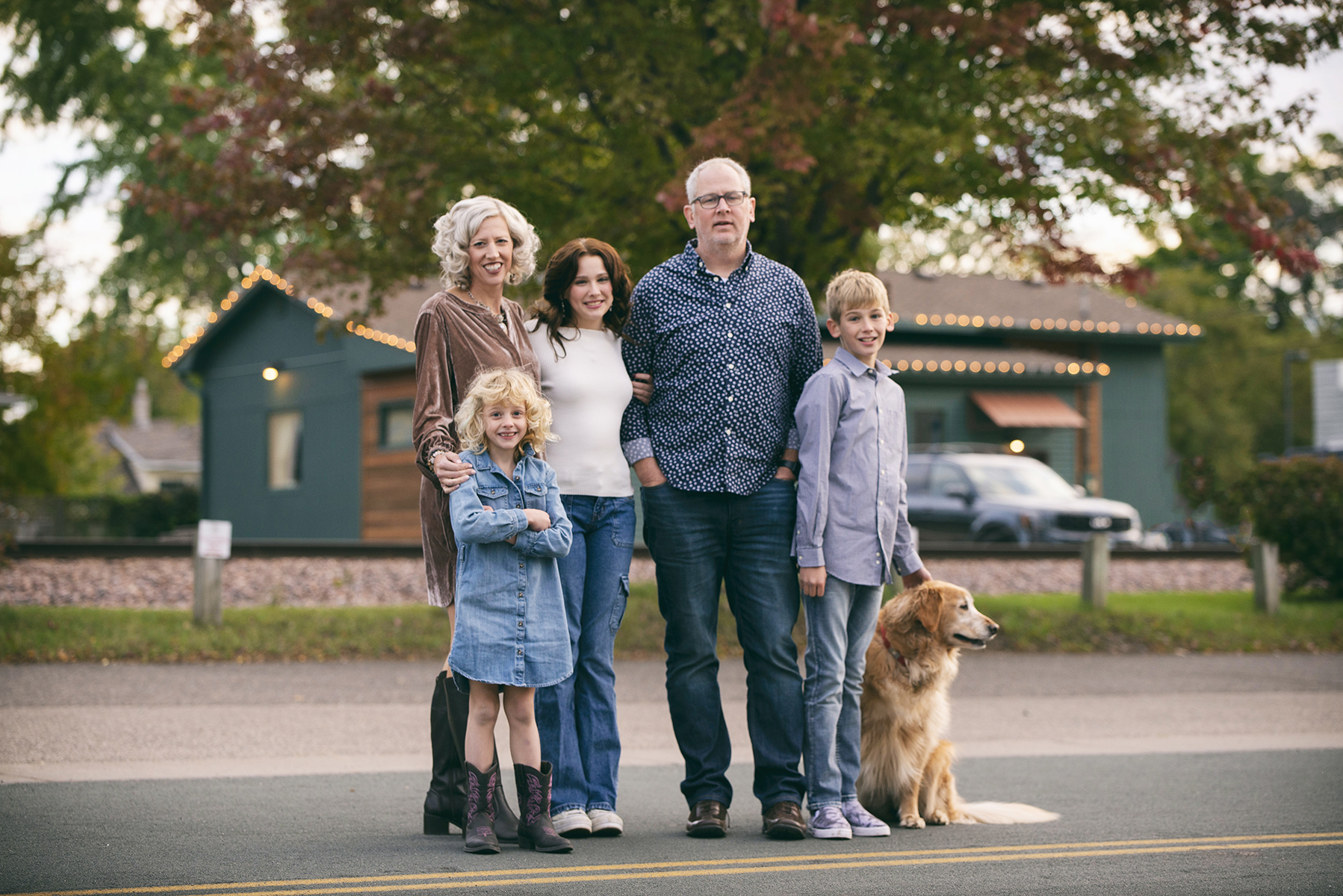 Everyday living—the highs and lows of everyday life—is exactly what today's post and podcast encompass. Because whether we, or someone we love, is braving adult or youth mental health battles, our everyday lives continue around us. But how we cope with and support each other makes all the difference in the world.
In this week's podcast, Kristin and Anna Rehkamp are sharing their personal story about how Anna's panic attack at a well-child check in 2020 when she was 11 years old turned into a debilitating panic disorder within two weeks. Counseling was booked months out. And their daughter was in crisis.
Although it is difficult for Anna to talk about it, she and her mom bravely and candidly tell their story, with the purpose of changing and opening the current conversation and advocacy, or lack thereof, around youth mental health with parents, children, medical and mental health professionals, the community, and anyone who can help make change.
Listen to their episode of Funeral Potatoes & Wool Mittens S2 E6 in the link below or in your favorite podcast app. This episode is NOT intended to be medical advice.
Anna is remarkably courageous, and she is wiser than many of us when it comes to accepting people where they're at. She and her mom continue to advocate for youth mental health initiatives.
"Finding Us" and La Vie Est Belle Boutique
This journey led Kristin to write and publish her book titled, "Finding Us: A Mother's Memoir of Braving Mental Illness with Her Young Daughter," along with opening a boutique in Lake Elmo, Minnesota called La Vie Est Belle, which in turn, she donates a percentage of net profits to pediatric mental health initiatives.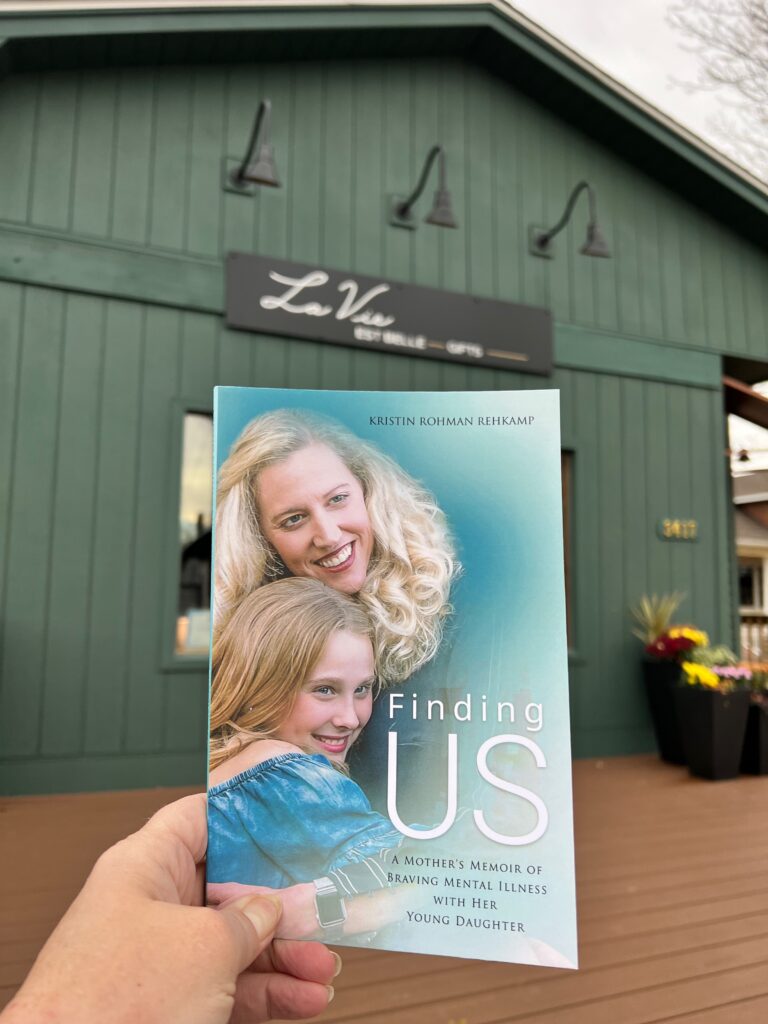 La Vie Est Belle, 3417 Lake Elmo Ave. North, Lake Elmo, MN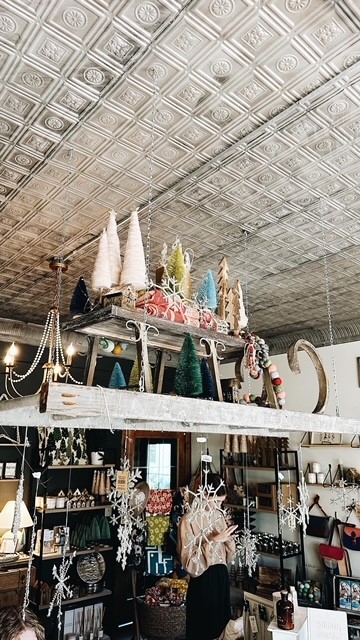 Family Recipes
I met Kristin in 2022 when I wrote their story for Woodbury Magazine and St. Croix Valley Magazine, and we've kept in touch. I learned that there is a long line of bakers in this family, Anna and Kristin being two of them. And Kristin's mom, Lynn (Johnson) Rohman, has taken it up a level by publishing two family cookbooks!
So naturally, we thought it would be fun to talk about some of their cherished family recipes like turtle cake, chocolate chip shortbread bars, (both recipes are at the end of this post) and cinnamon rolls. 
The following are a few recipes from that cookbook: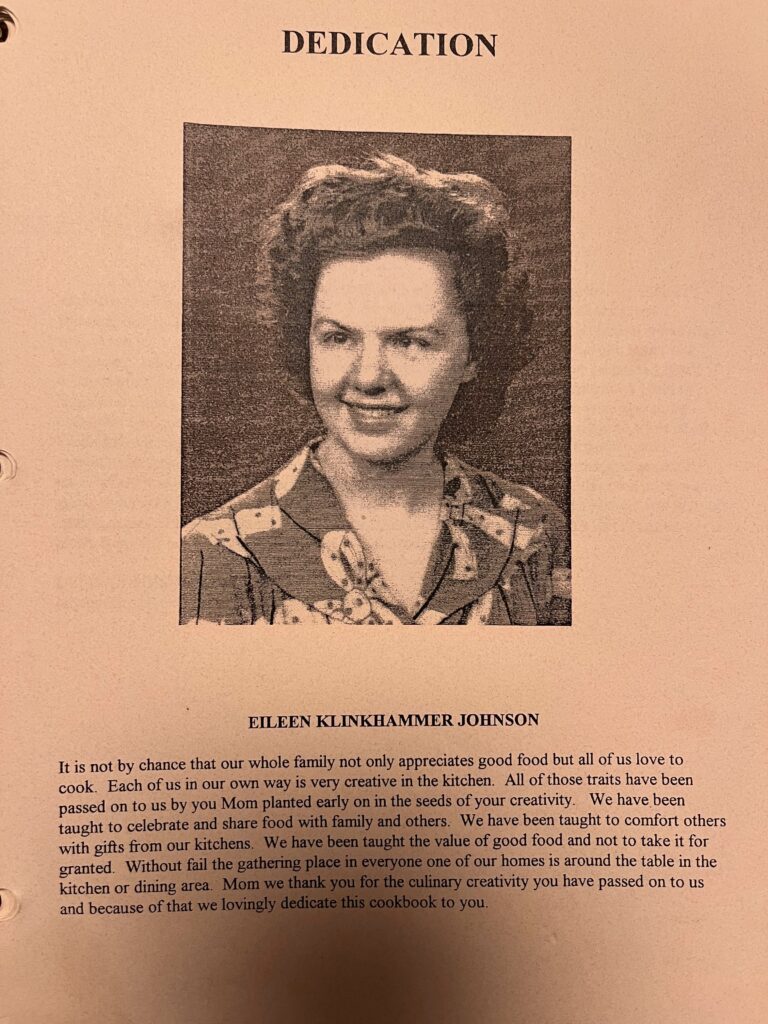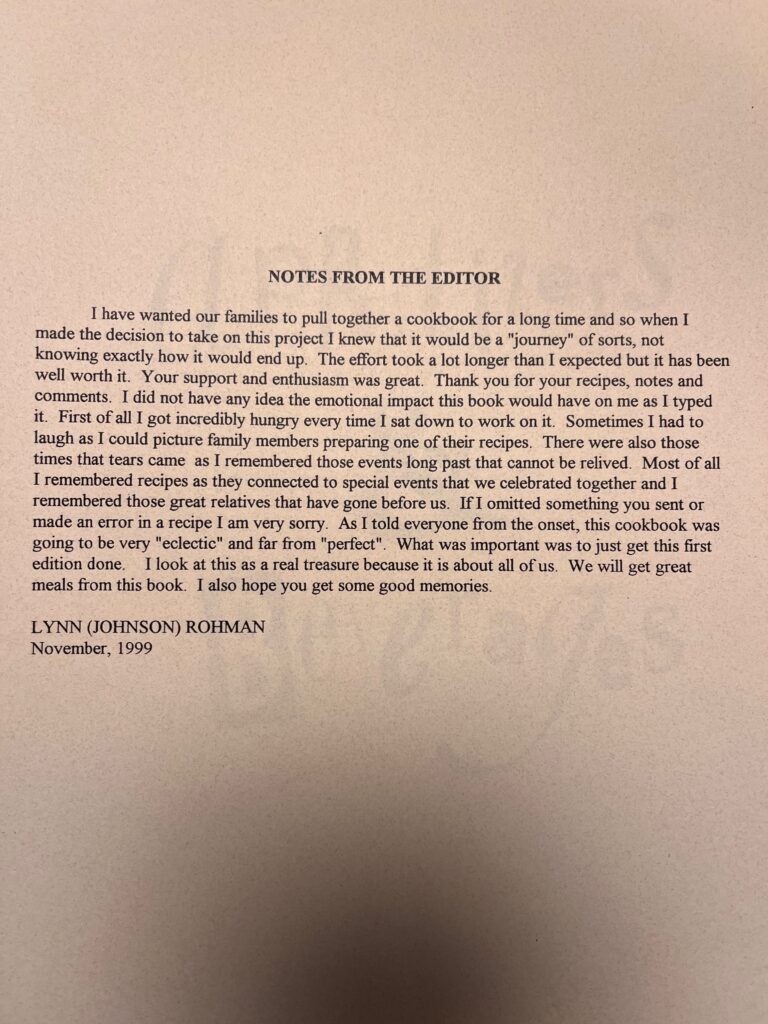 The following are just a few of their favorite recipes from the books.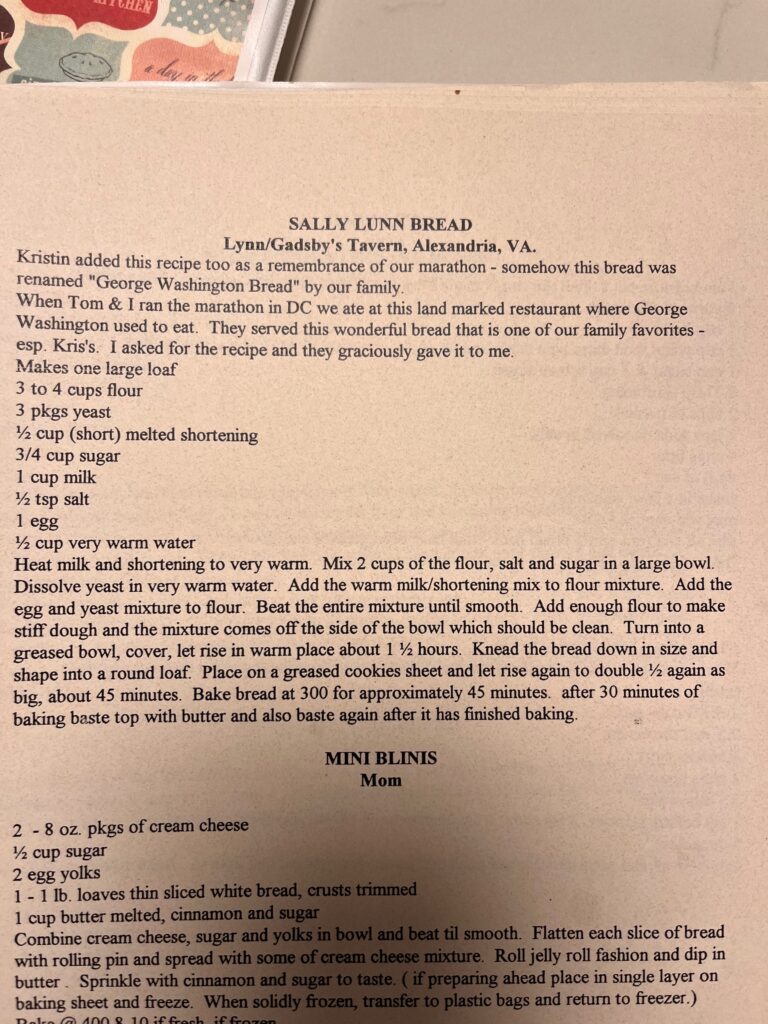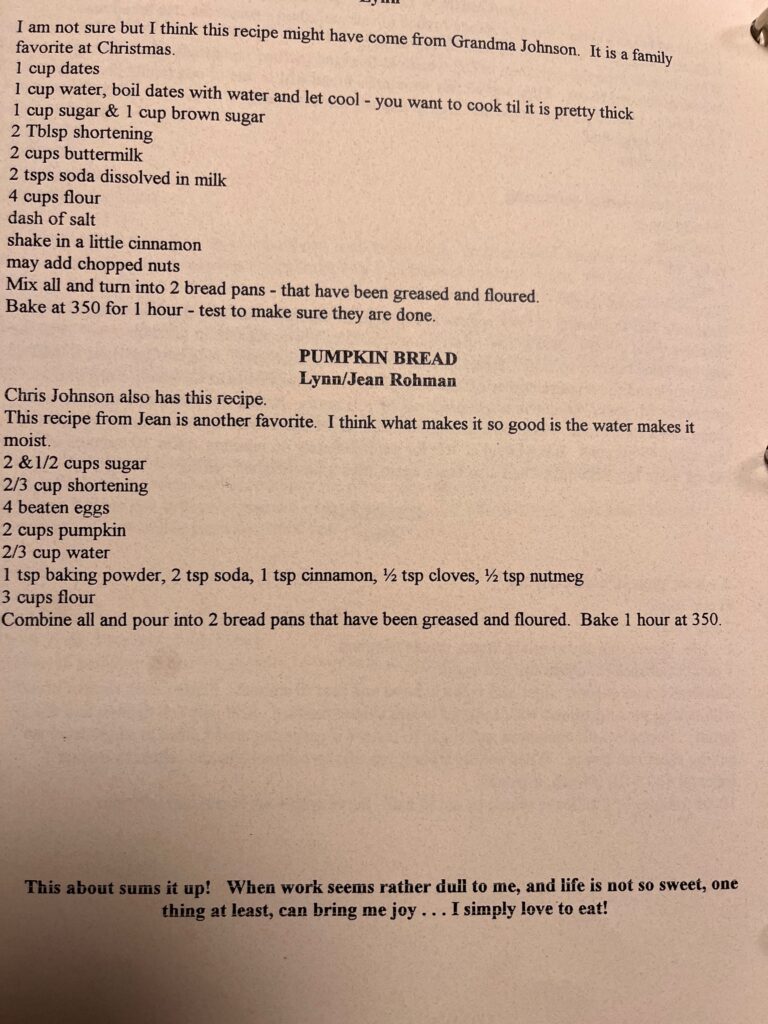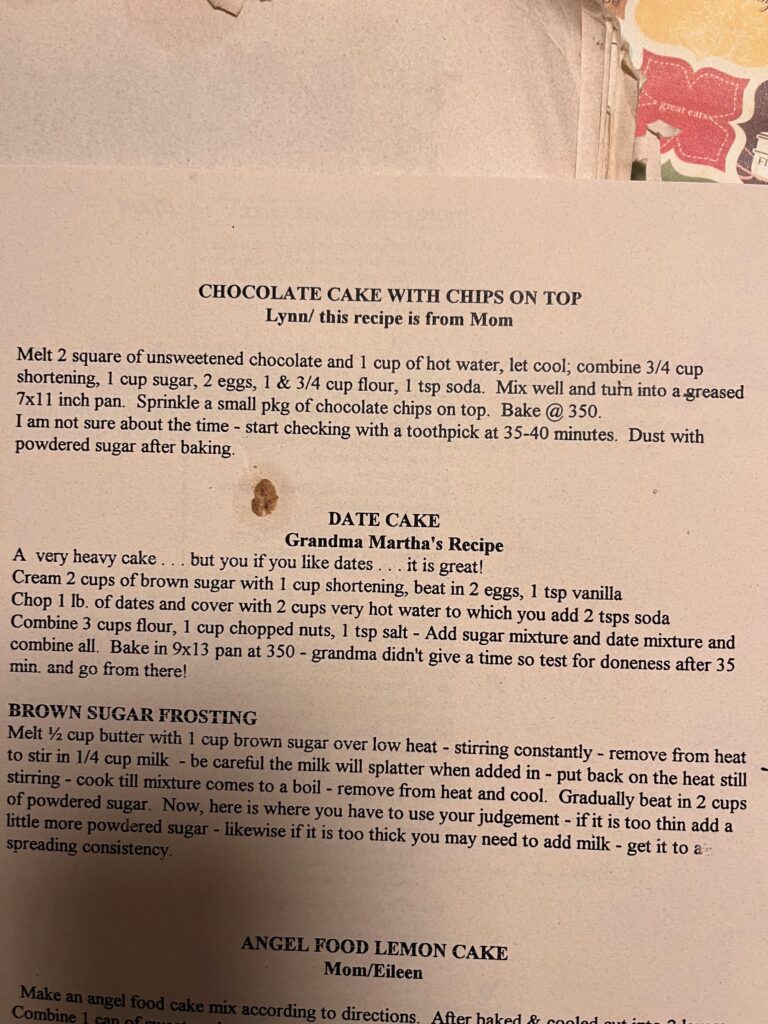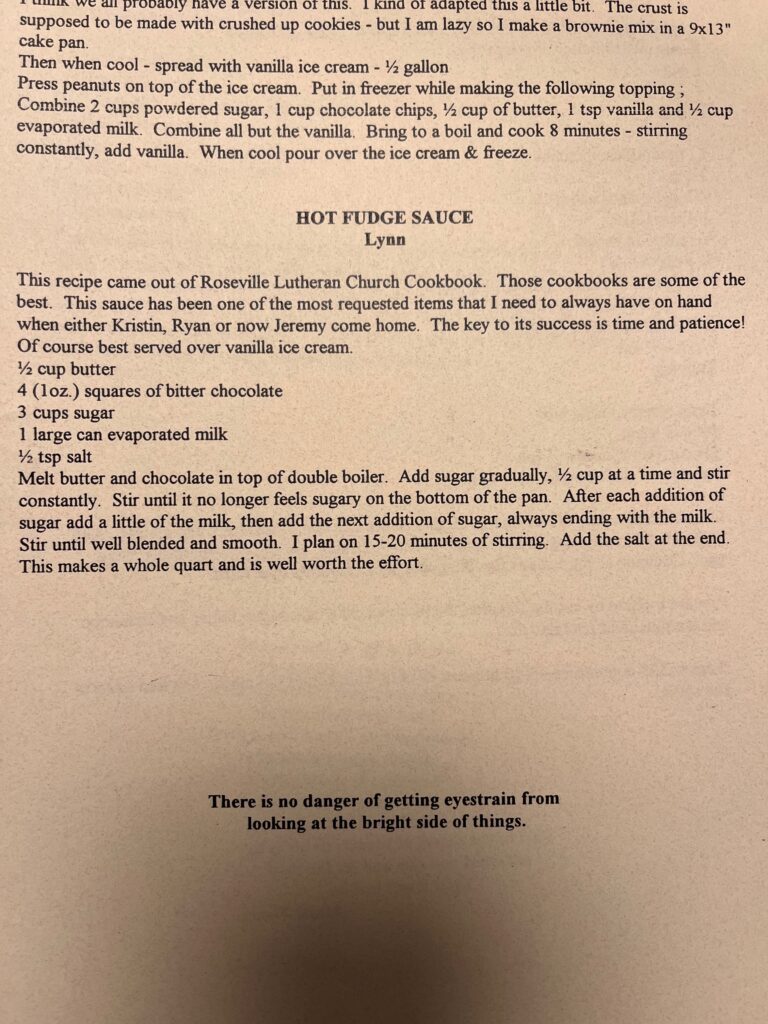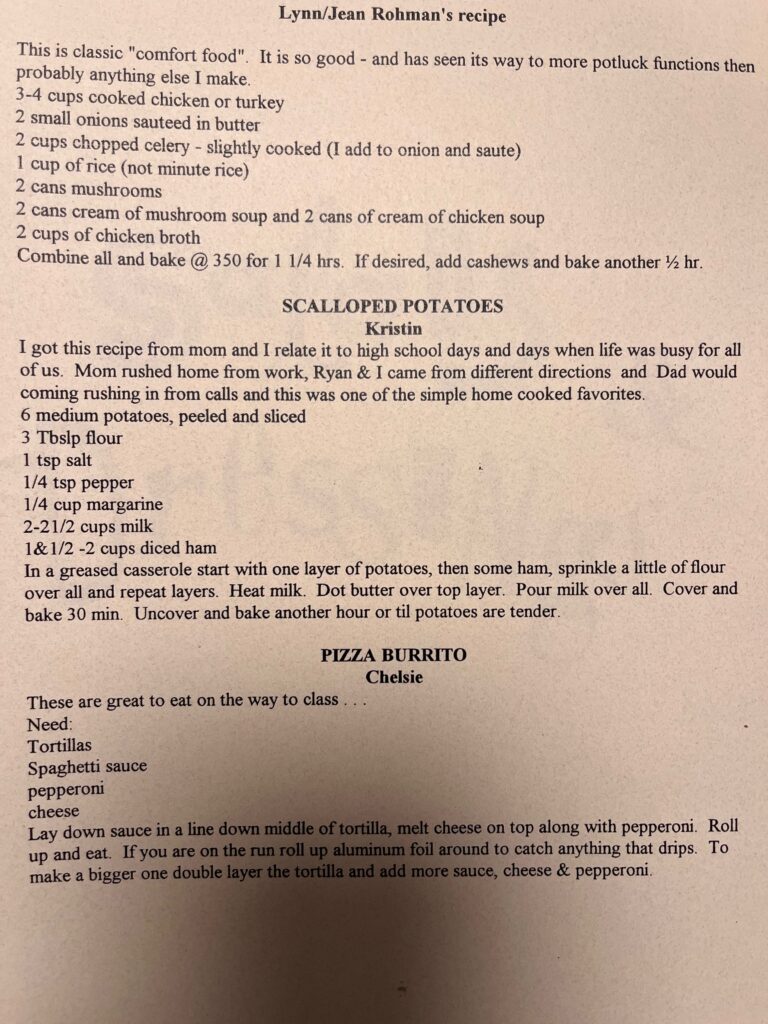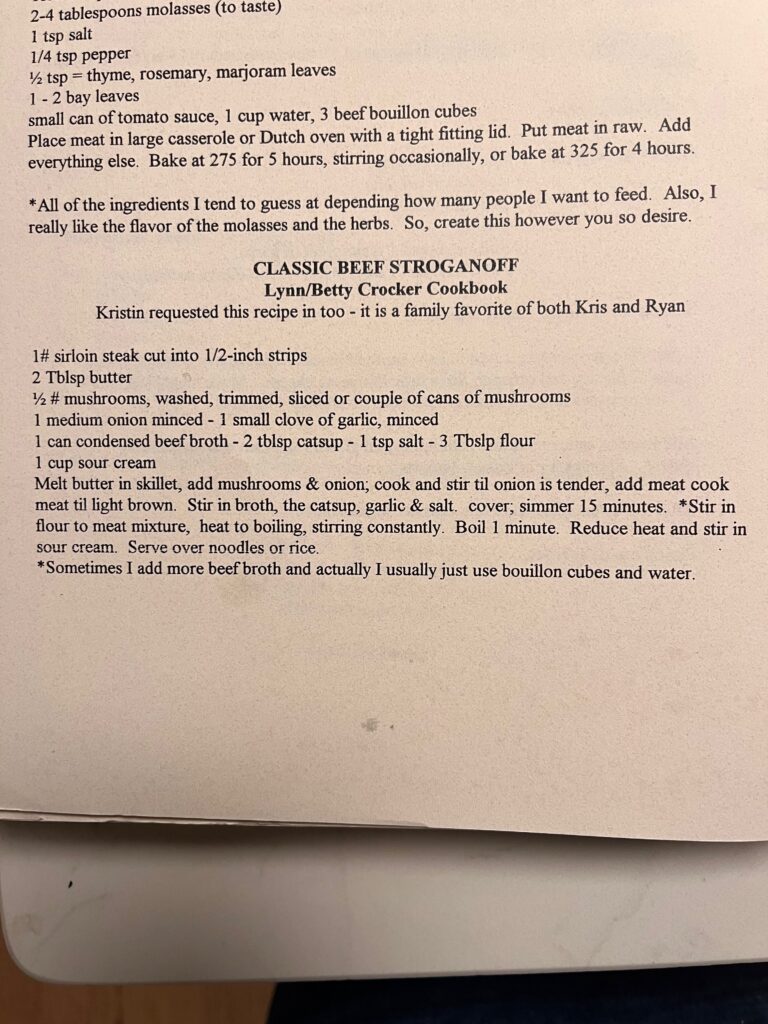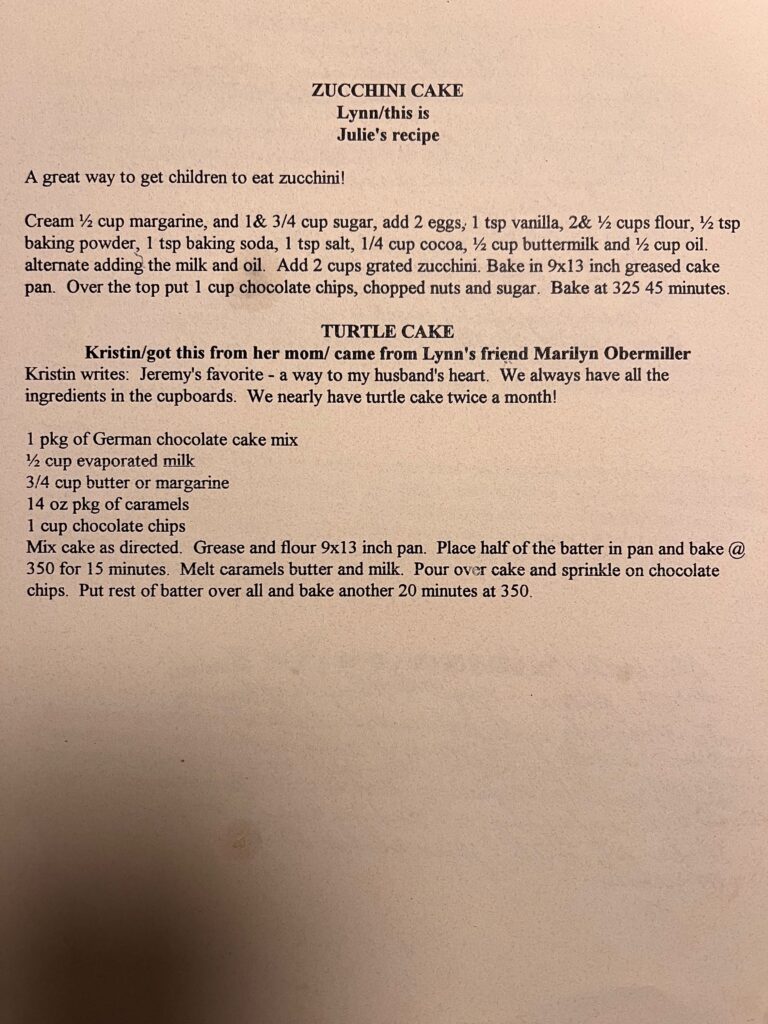 The Turtle Cake
The turtle cake that Anna and Kristin talked about intrigued me because it sounds similar to my Yes! Yes! brownies recipe.
So, I decided to make it. And wouldn't you know it, the ingredients are almost identical but the result is different. Basically, make turtle cake if you like gooey, caramel cake. If you are a gooey caramel brownie lover, bake Yes! Yes! brownies. They are both delicious.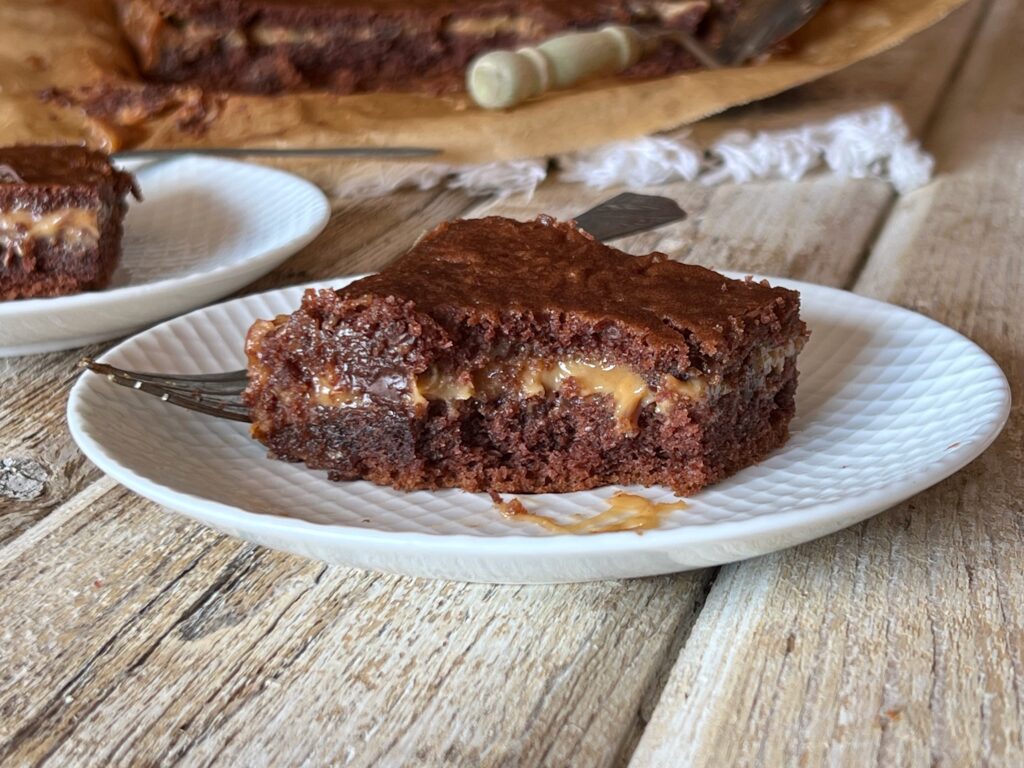 Look how easy it is to make turtle cake: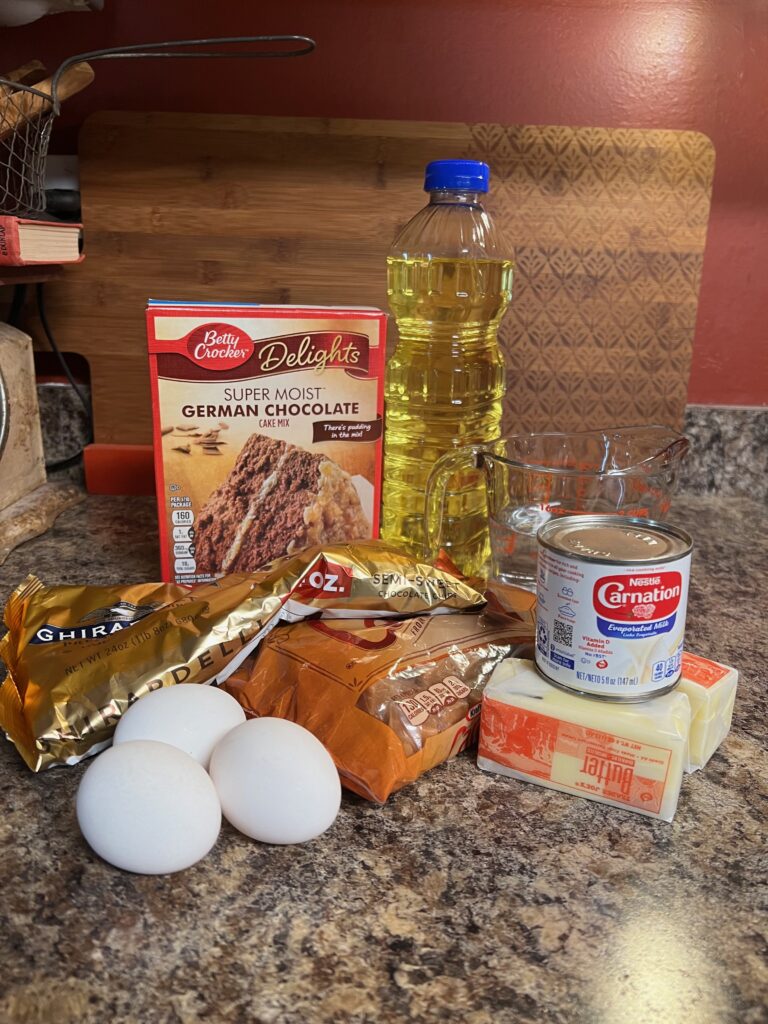 More Recipes from this Episode
Kristin graciously shared her current chocolate chip cookie recipe. She talks in this episode about how she's always working to find the best chocolate chip cookie recipe.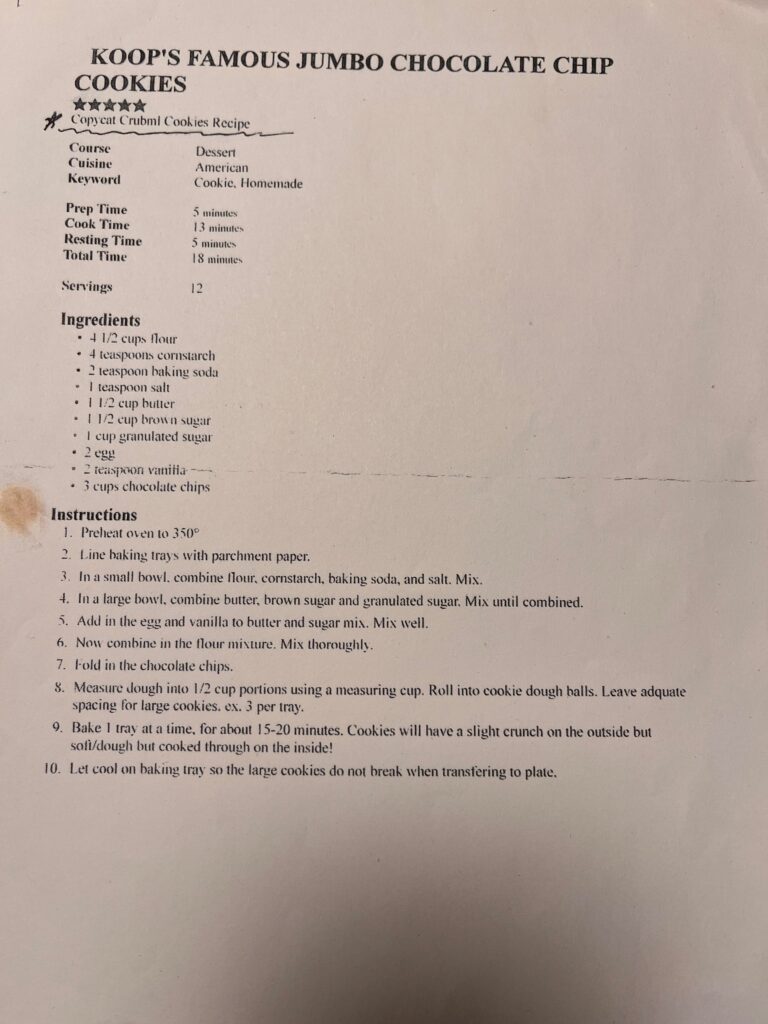 The battle of the cinnamon rolls at the Rehkamps? Kristin even shared those family recipes! Listen to the show to hear which one of them Anna prefers—her mom's cinnamon rolls or her dad's.
Kristin's Sweet Roll Recipe: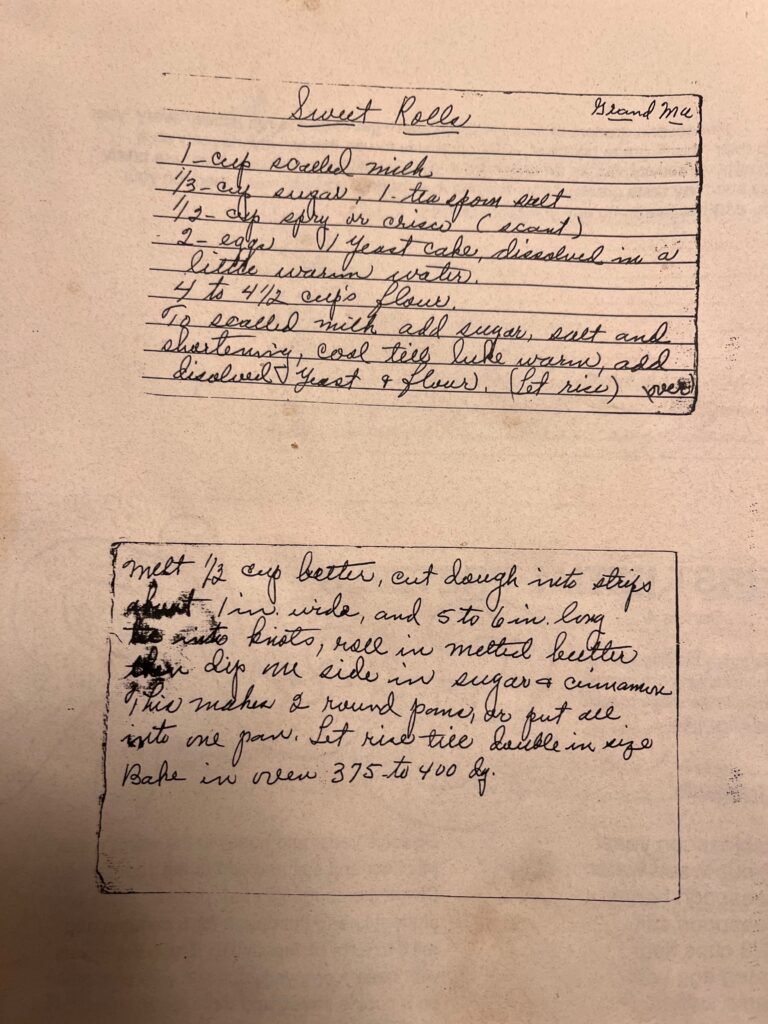 Turn them into caramel rolls: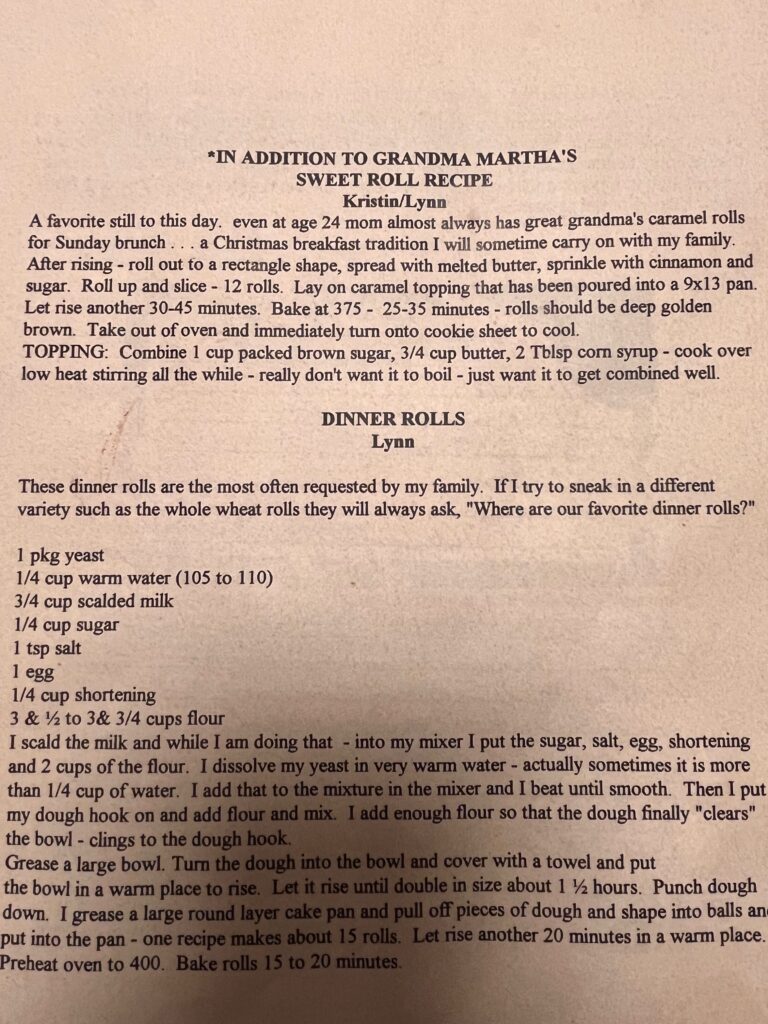 Tom's Cinnamon Roll Recipe: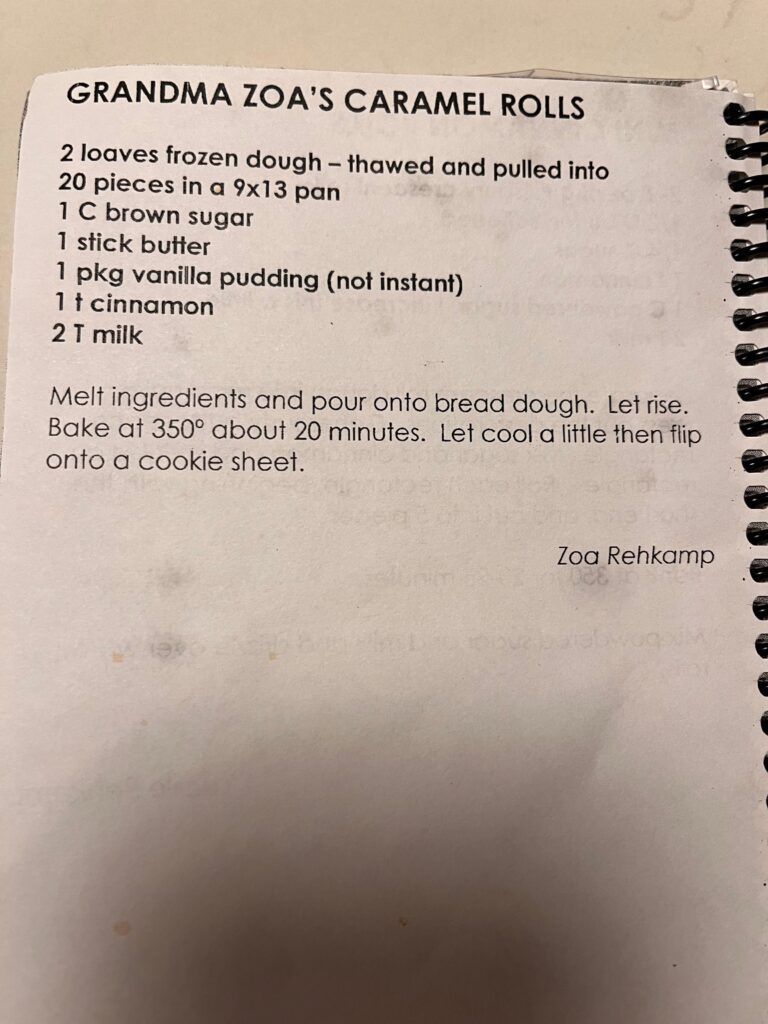 More Chocolate & Caramel Cake
Here's the Better Than Sex Cake recipe I mentioned in this episode. It's another easy recipe that starts with a German chocolate cake mix.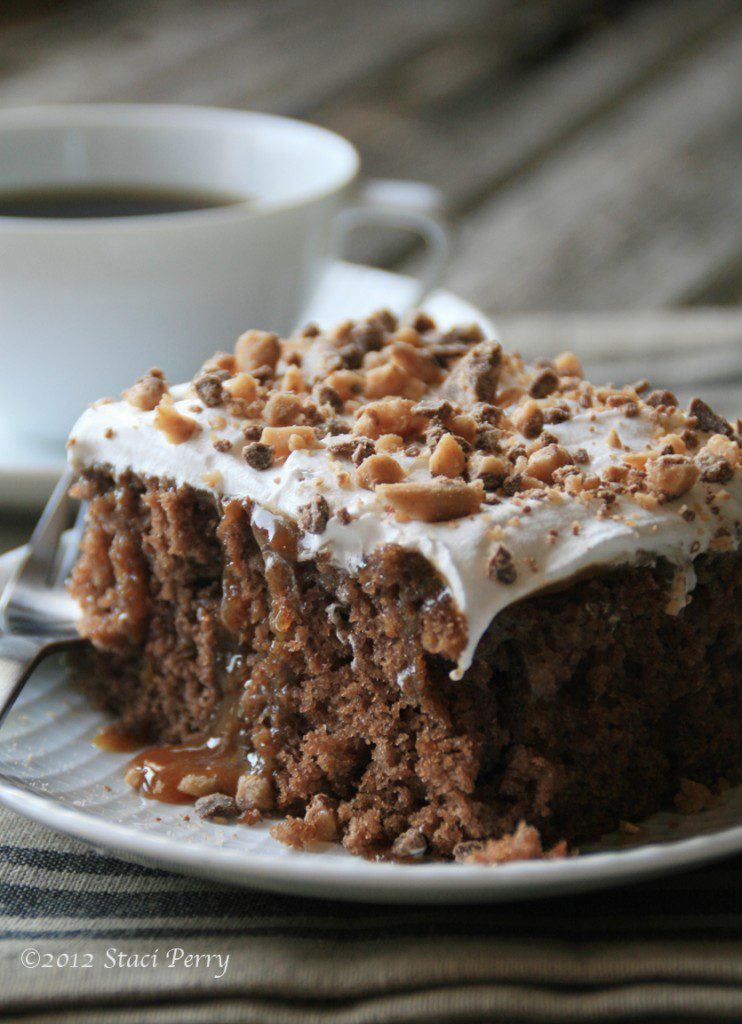 Connect with Kristin and Anna
Website: shoplavie.co
Kristin Rohman Rehkamp's Book: "Finding Us: A Mother's Memoir of Braving Mental Illness with Her Young Daughter"
Instgram: @lavieestbellegiftshop
Facebook: La Vie Est Belle Gift Shop
LinkedIn: La Vie Est Belle
Anna's Home Bakery on Instagram: @honey_beebakery_
Also mentioned in this episode: Acres for Life.
Suicide Hotline
National Suicide Prevention
Lifeline: Call, text or chat 988,
or call 1.800.273.TALK (8255)
Sweet wishes,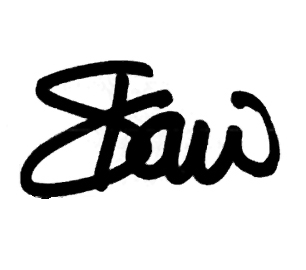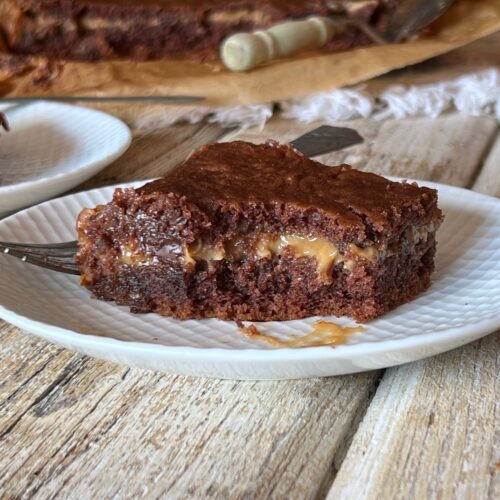 Email this recipe
Turtle Cake
Gooey caramel turtle cake goes well with vanilla ice cream. Or just a fork. Do like Anna does and reheat the slice just before you dig in.
Ingredients
1

German chocolate cake mix and the ingredients needed to make it per package directions

½

cup

evaporated milk

¾

cup

butter or margarine

14

oz

package of caramels, unwrapped

1

cup

semi sweet chocolate chips
Instructions
Heat oven to 350℉. Grease a 9×13 pan.

Mix cake as directed on package. Place half of the batter in the cake pan and bake at 350℉ for 15 minutes.

Melt caramels, evaporated milk, and butter in a saucepan over medium-high heat.

Pour over cake. Sprinkle with chocolate chips. Spread the remaining cake batter over the chocolate chips. Bake 20 minutes at 350℉. Store at room temperature in an airtight container up to 4 days.
Notes
This recipe is courtesy of Kristin Rohman Rehkamp. 
Nutrition
Calories:
382
kcal
Carbohydrates:
49
g
Protein:
4
g
Fat:
20
g
Saturated Fat:
10
g
Polyunsaturated Fat:
3
g
Monounsaturated Fat:
6
g
Trans Fat:
0.4
g
Cholesterol:
27
mg
Sodium:
386
mg
Potassium:
251
mg
Fiber:
2
g
Sugar:
34
g
Vitamin A:
335
IU
Vitamin C:
0.2
mg
Calcium:
115
mg
Iron:
2
mg
All text and images © Staci Mergenthal • Random Sweets
Chocolate Chip Bars
The Rehkamps love these bars. With a short list of ingredients and no eggs, you might just eat the dough. Kristin's tip: use almond extract instead of vanilla.
Ingredients
2

cups

flour

1

cup

sugar

1

tsp

baking powder

½

tsp

salt

1

cup

unsalted butter, room temperature

1

tsp

pure vanilla extract

,

or almond extract

1

cup

chocolate chips, semi-sweet or your favorite
Instructions
In bowl, combine first 6 ingredients. Blend well. Stir in chocolate chips. Press into ungreased 9×13 pan.

Bake 20-25 minutes. High altitude, no change.
Notes
This recipe is courtesy of Kristin Rohman Rehkamp. 
Nutrition
Calories:
182
kcal
Carbohydrates:
20
g
Protein:
2
g
Fat:
11
g
Saturated Fat:
7
g
Polyunsaturated Fat:
0.4
g
Monounsaturated Fat:
3
g
Trans Fat:
0.3
g
Cholesterol:
21
mg
Sodium:
68
mg
Potassium:
56
mg
Fiber:
1
g
Sugar:
11
g
Vitamin A:
240
IU
Calcium:
18
mg
Iron:
1
mg
All text and images © Staci Mergenthal • Random Sweets