Eerily Easy Frankenstein, Skeleton and Mummy Halloween Treats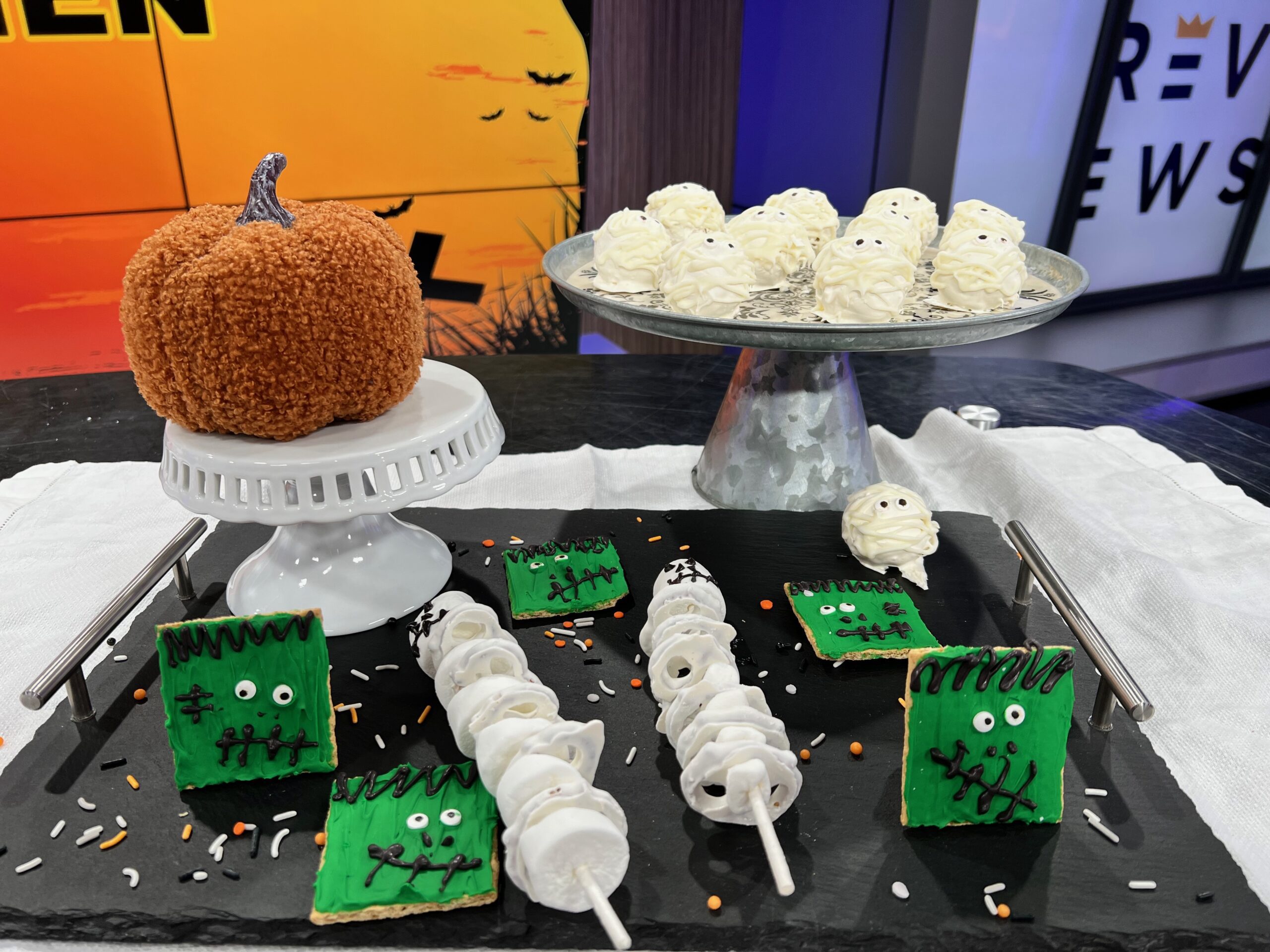 Don't be scared. These Frankenstein, skeleton and mummy treats are cute and eerily easy to bring to life. Only the mummy cake balls require baking time, while the green monster and stick of bones require only a little spreading and melting. Even toddlers have enough attention span to craft their own Halloween treats.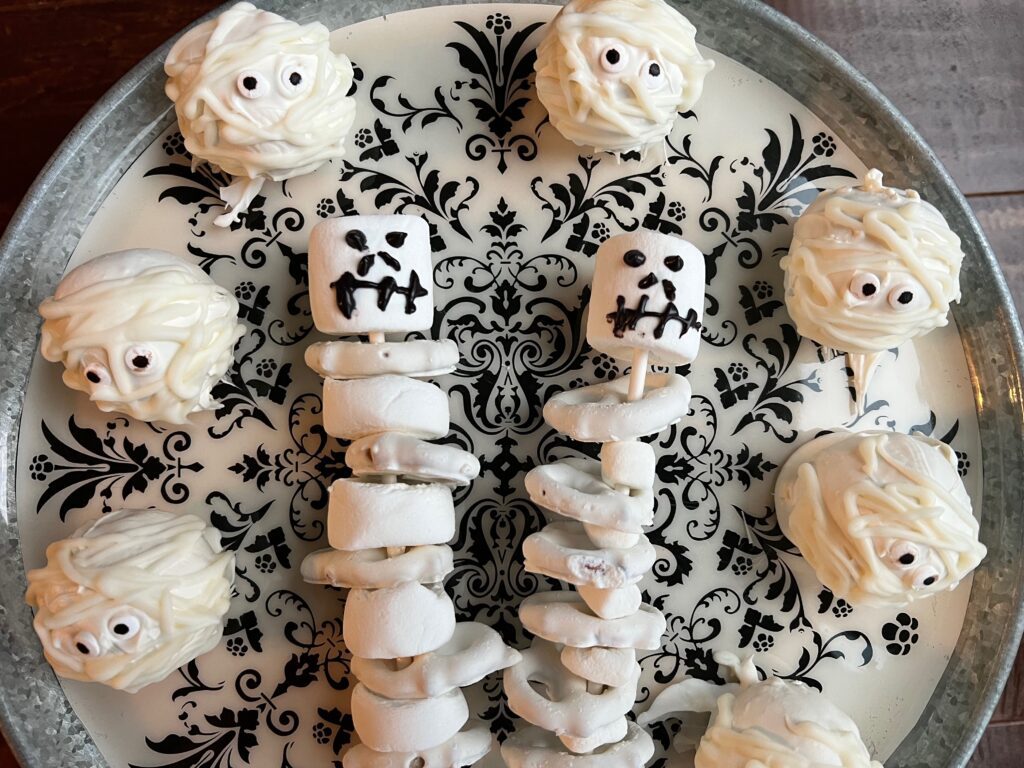 We'll begin with the Frankenstein graham crackers, the easiest of the three. Adding edible eyeballs gives these homemade Halloween treats their spooky character.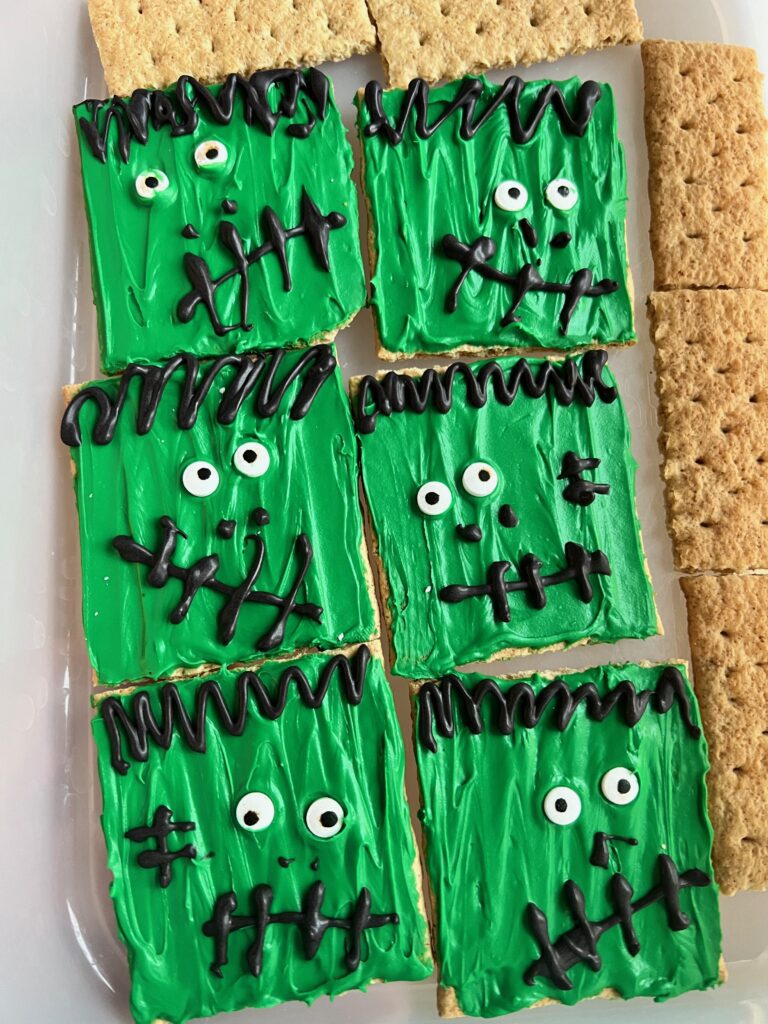 Freaky Frankenstein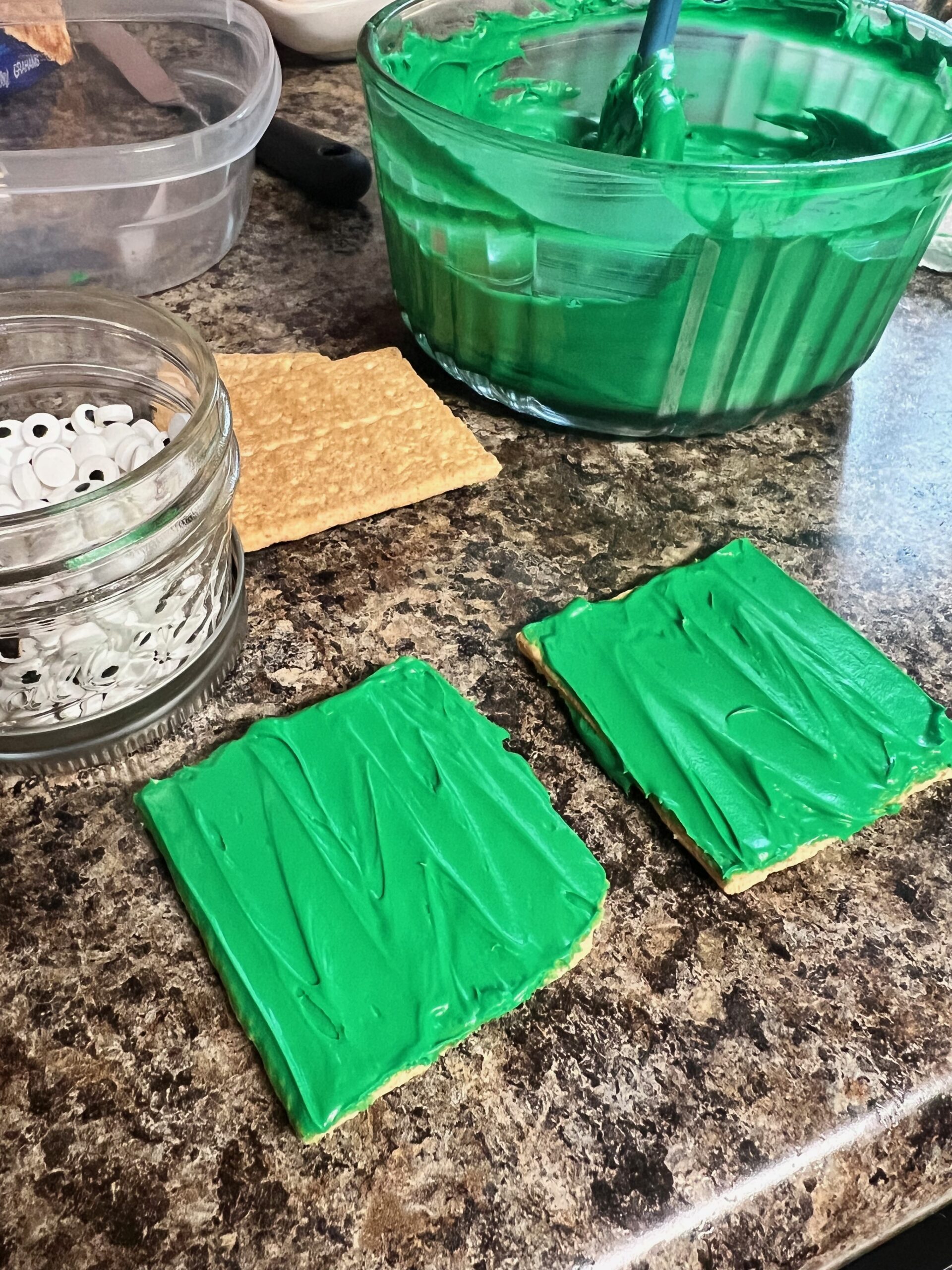 Make Freaky Frankenstein
Break graham crackers in half in the shorter middle.
Stir green food coloring into vanilla frosting.
Spread a thin layer of frosting to completely cover the graham cracker.
Place two eyeballs in the frosting on the cracker.
Melt black candy melts.
Using a toothpick, draw Frankenstein's face with the melted candy. OR, pour the melted candy into a plastic zipper bag. Snip off a tiny tip at the bottom corner to use it as a piping bag.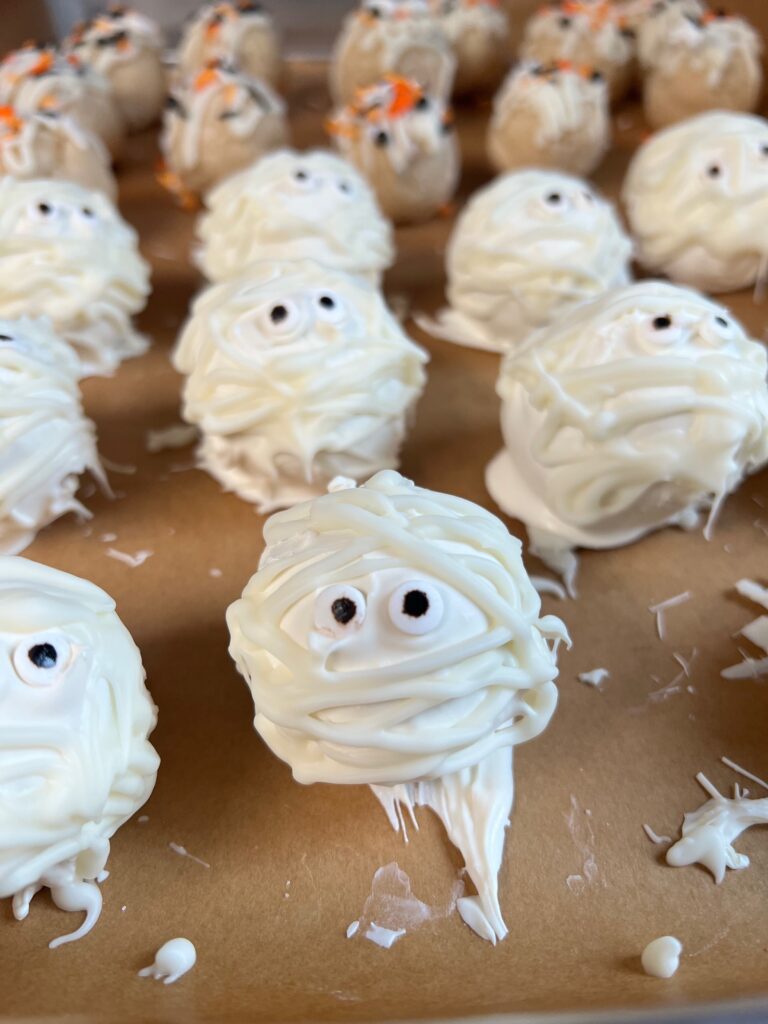 The cutest of them all…mummy cake balls! These take a little more time, simply because you bake a white cake and crumble it with cream cheese and form it into cake balls.
Mummy Cake Balls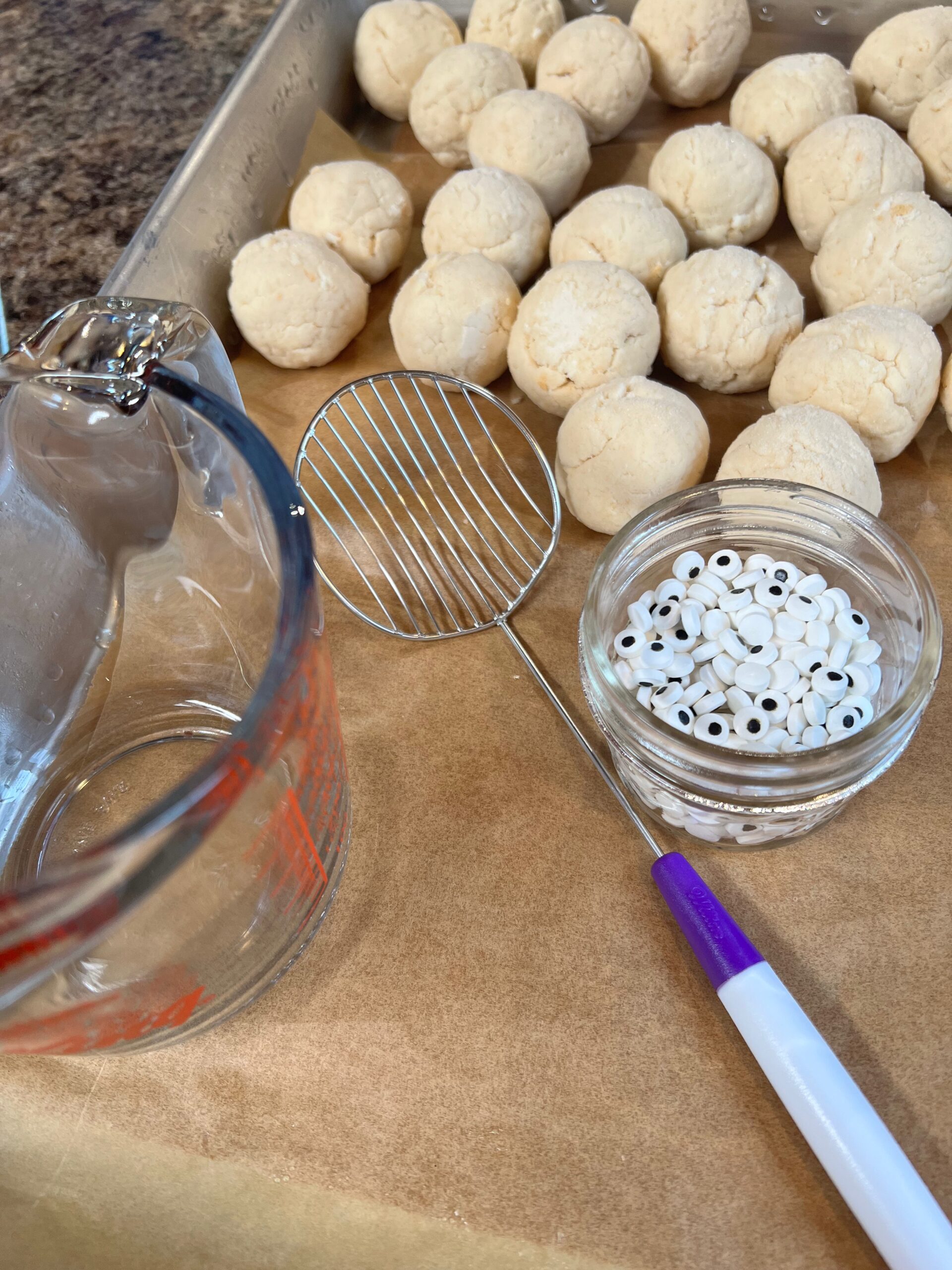 Make Mummy Cake Balls
Bake the cake according to package directions. Cool to room temperature.
In the bowl of an electric stand mixer, or a large bowl with an electric hand mixer, break the cake into pieces. Cut the cream cheese into pieces and add to the cake pieces.
Beat on medium-high until cream cheese and cake are combined into one dough.
Using a small cookie scoop, scoop dough and roll into balls using your hands. Place balls on a cookie sheet lined with parchment paper.
Place the balls in the freezer for at least 30 minutes.
Remove from freezer.
Melt almond bark or candy melts.
Using two forks, dip balls into melted almond bark to completely cover. Immediately place two eyeballs on each cake ball after you dip it (must be done quickly so the eyeballs stick). Place back on the cookie sheet lined with parchment. Let cake balls dry (it only takes a couple of minutes).
Place remaining melted almond bark in a small zipper storage bag. Snip off a tiny corner end of the bag and pipe the mummy lines over the cake balls.
Store in refrigerator.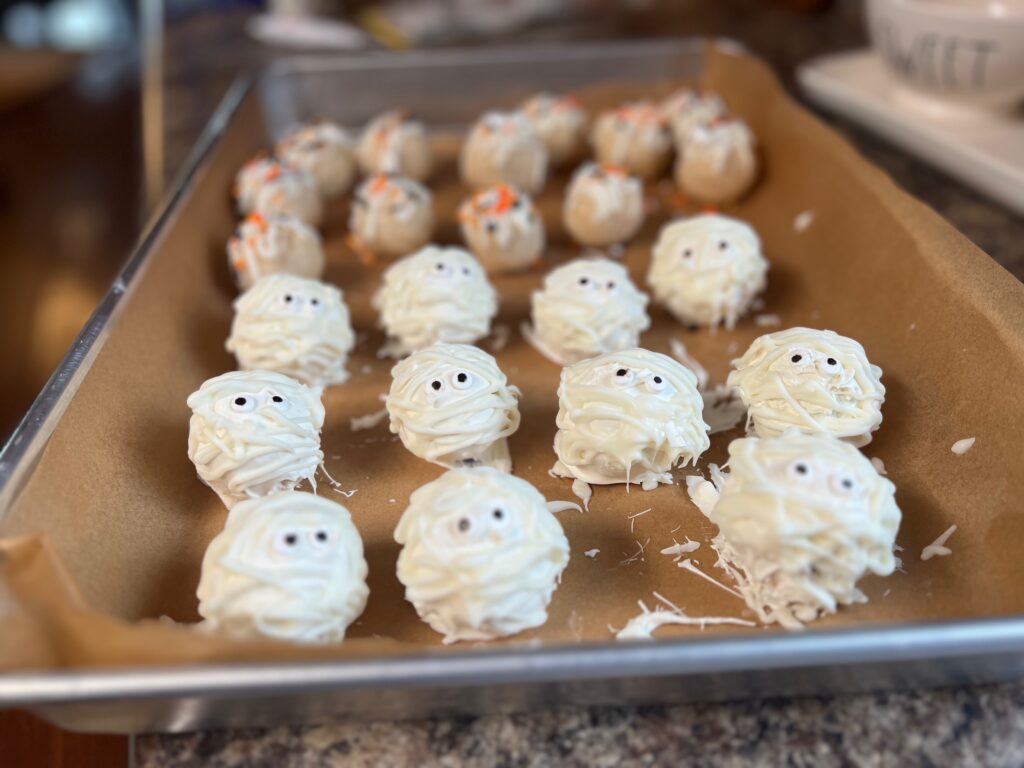 Next up, spooky skeletons get their boney look from yogurt or white chocolate covered pretzels. To make it even easier on yourself, buy them at the store.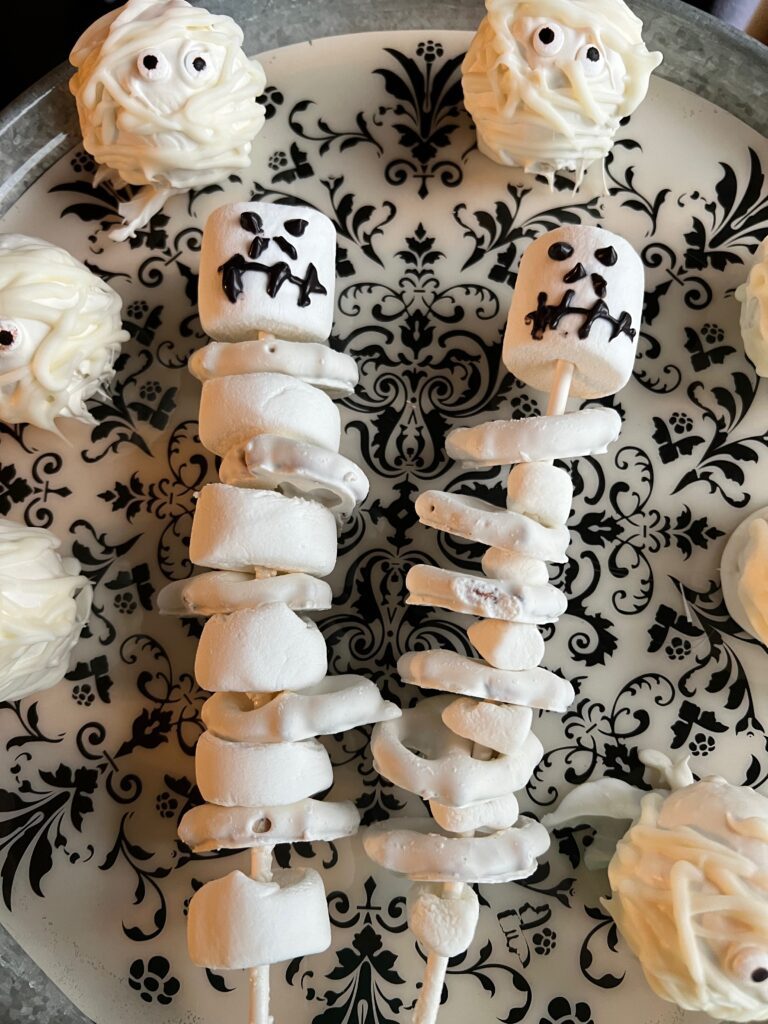 Spooky Skeletons
Make Spooky Skeletons:
Insert a large white marshmallow at the top of each stick.
Melt ½ cup black candy melts.
Using a toothpick, draw eyes, nose and scary mouth on the marshmallow "face." OR, place melted candy in small zipper storage bag and snip a tiny hole in the bottom corner to create a small stream of black melts to draw the faces.
Threading the stick through the middle/bottom hole in the pretzel, insert alternating pretzel and mini marshmallow (or, cut a large marshmallow into halves) onto stick under the face marshmallow to make the "bones" of the skeleton. End with a mini marshmallow to hold everything in place.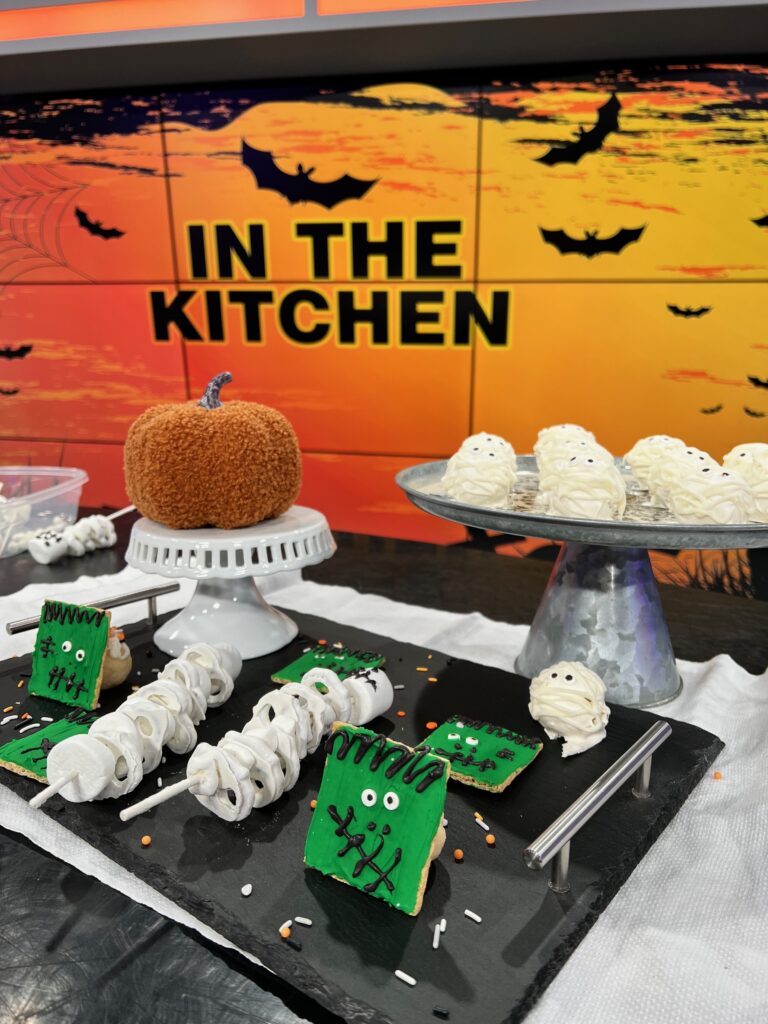 Click this link to watch Sophie Daly and I talk about these eerily easy Halloween treats on KELOLAND Living.
Need an idea for the leftover pretzels? Melt almond bark, and toss together pretzels, Halloween sprinkles and M&M's. Here's how I did it for spring with Easter sprinkles.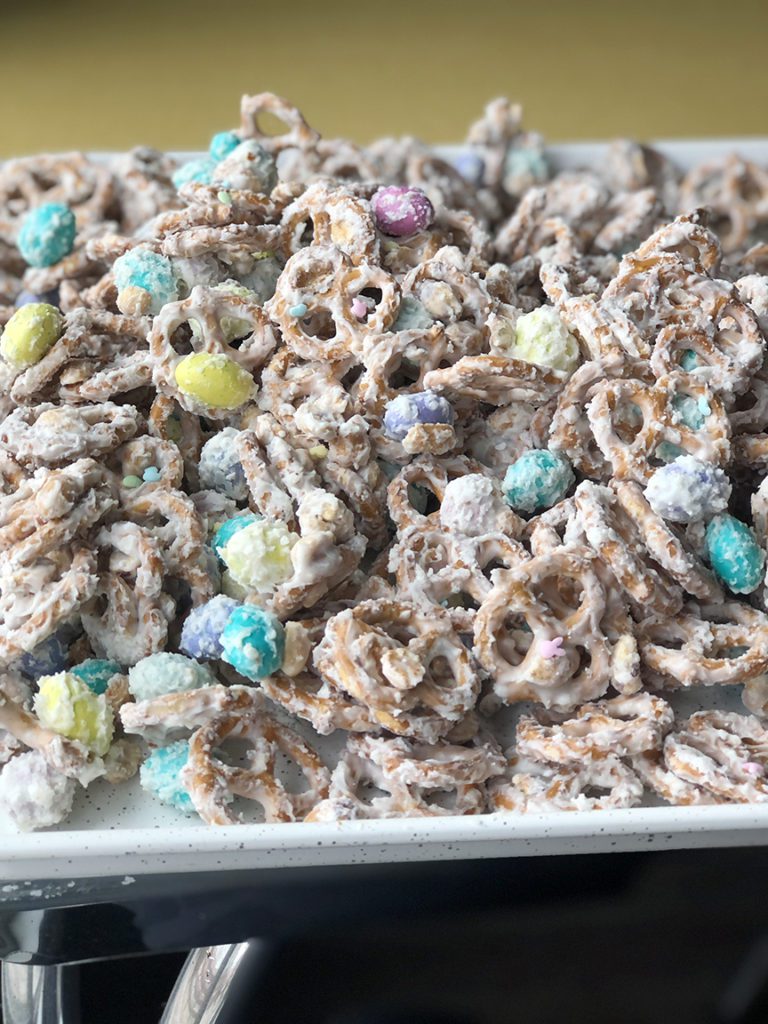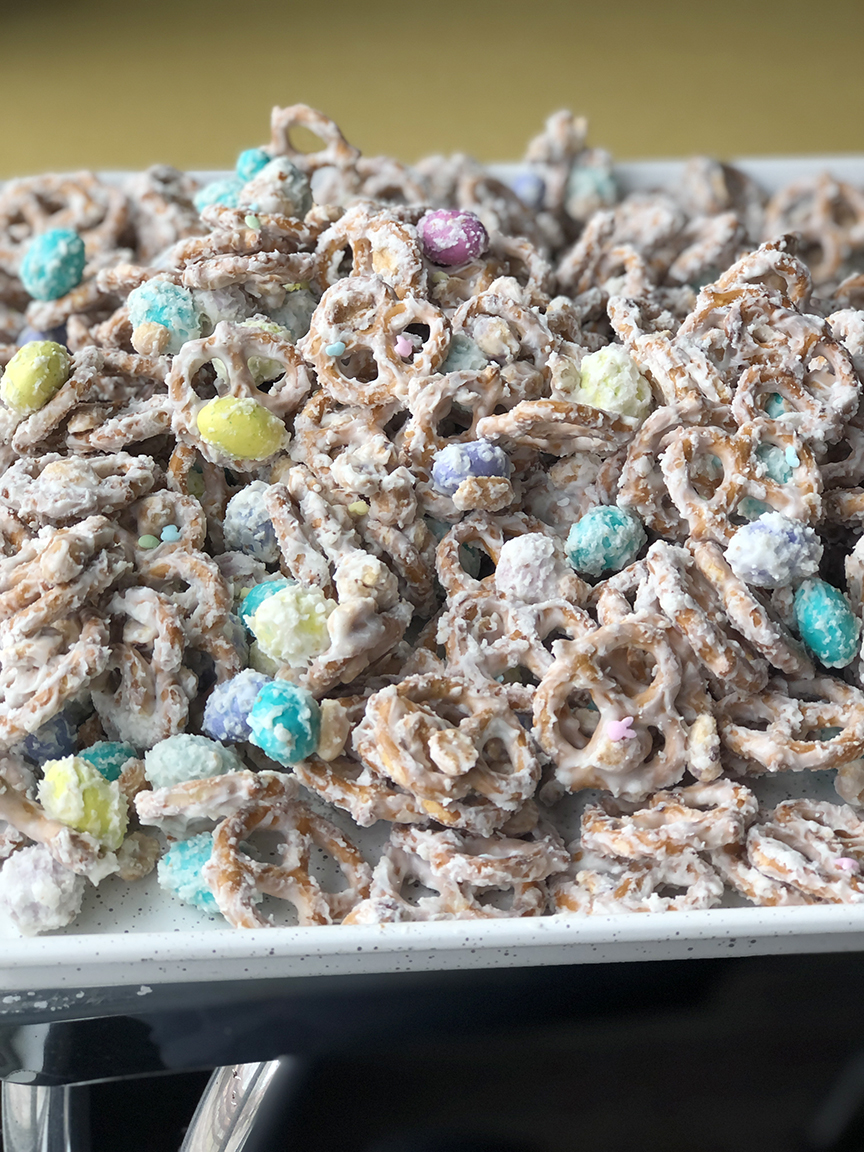 For another quick Halloween treat idea, melt two different colors of candy melt in separate pans (like black and orange). Add Rice Krispies cereal to one color and spread in a pan lined with parchment paper. Swirl in the second color and top with fun Halloween sprinkles. I don't have a Halloween photo of this treat, but here is a Christmas photo for inspiration. Click here for the recipe.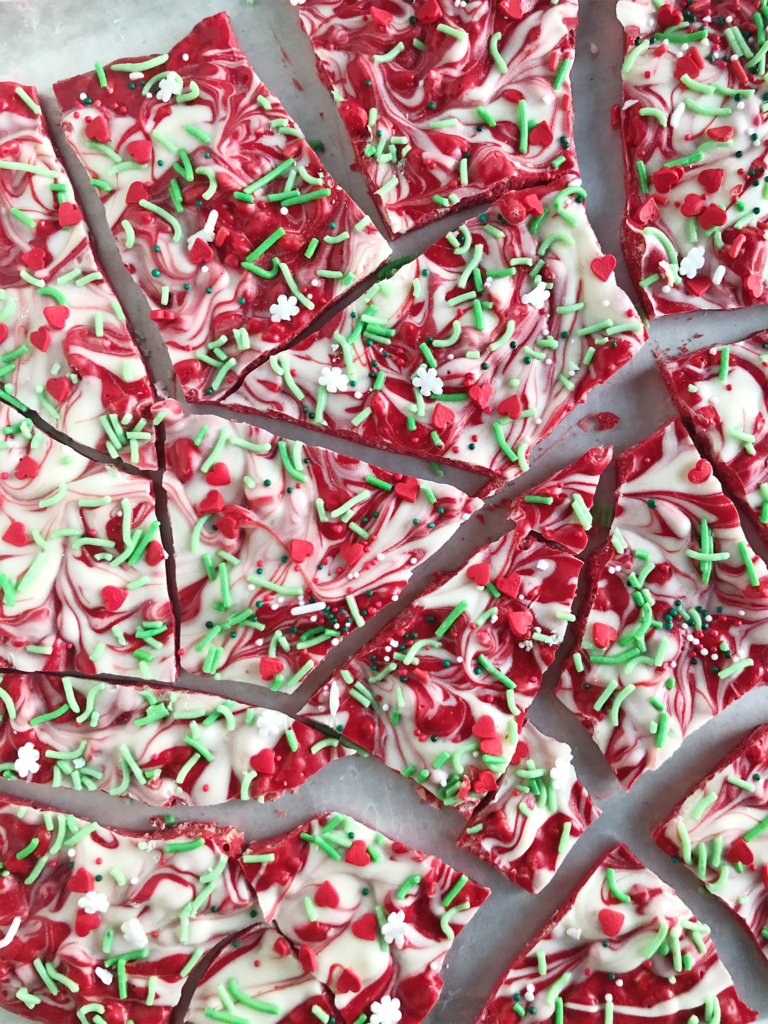 Have fun making these eerily easy Halloween treats! I'd love to see your photos so tag me on social media with #OurSweeMidwestLife.
Sweet wishes,