Cake Batter Pancakes from How Sweet It Is
When Jessica from How Sweet It Is posted her recipe for Cake Batter Pancakes, I saved it in my Favorites so I could make them for my son's birthday party. He's a huge fan of pancakes. And what kid doesn't love sprinkles?! Even though the slumber partiers were up most of the night and didn't get up until noon, I made these for "breakfast" anyway.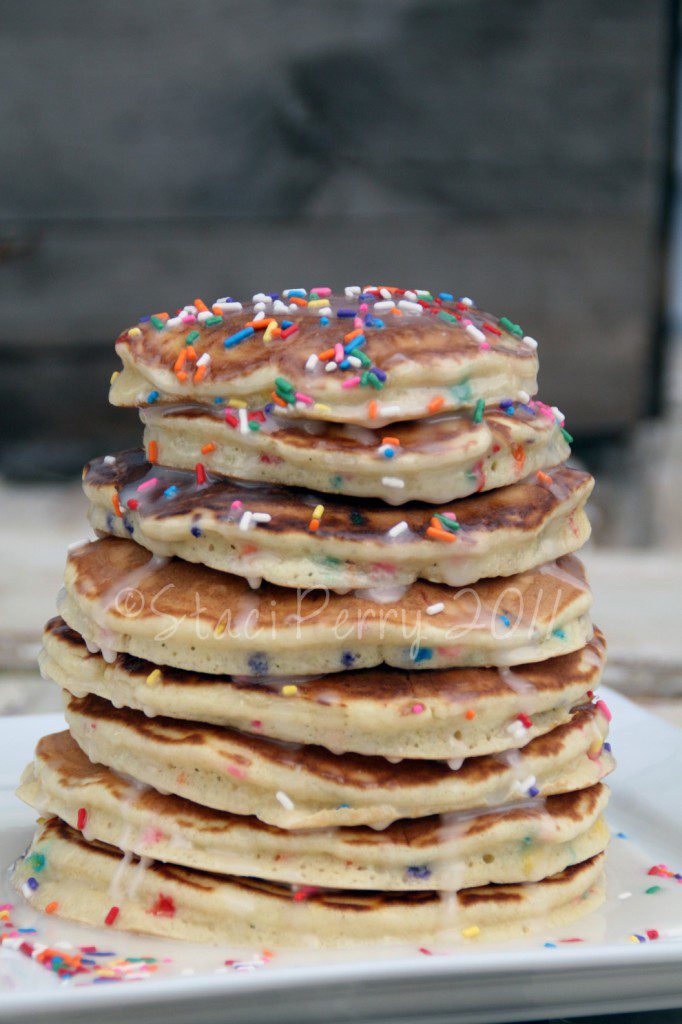 They taste like a cross between pancakes and yellow cupcakes topped with cinnamon roll drizzle and sprinkles. You'll notice there are three candles on the "cake." One is for my son, one is for his friend who is also celebrating a birthday, and one is for one of the dads whose birthday was yesterday. Yes, How Sweet indeed.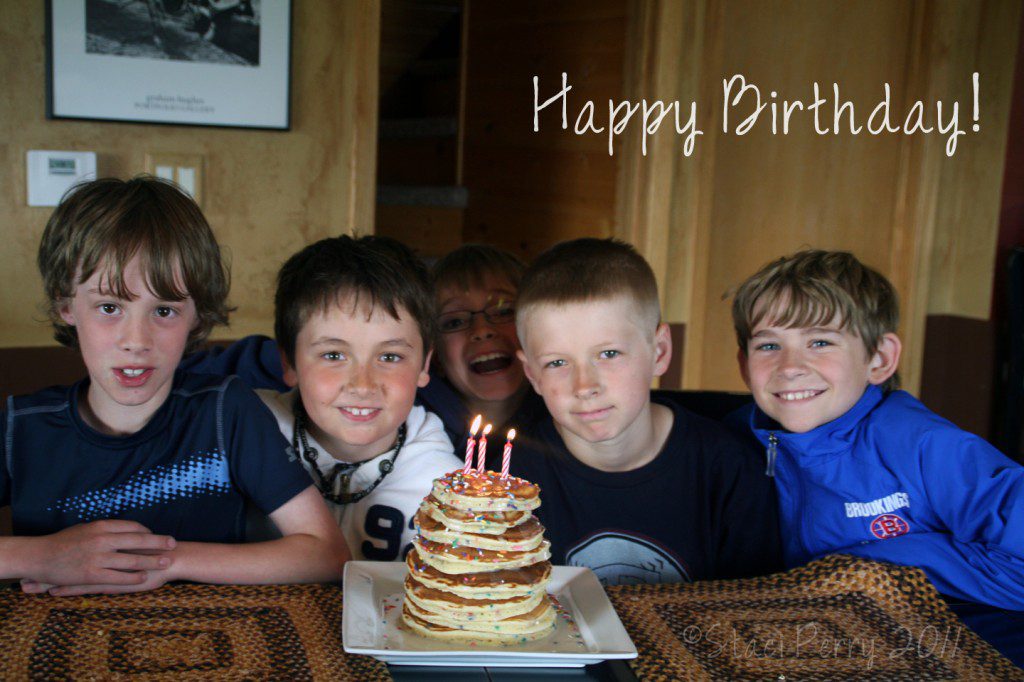 (Dear parents who entrusted me with their children: I promise they will run off this sugar high before I bring them home! And, if they talk about cereal bar kabobs they had with these, I'm not really sure what they are talking about.)
And were the pancakes a hit? Pictures tell it all: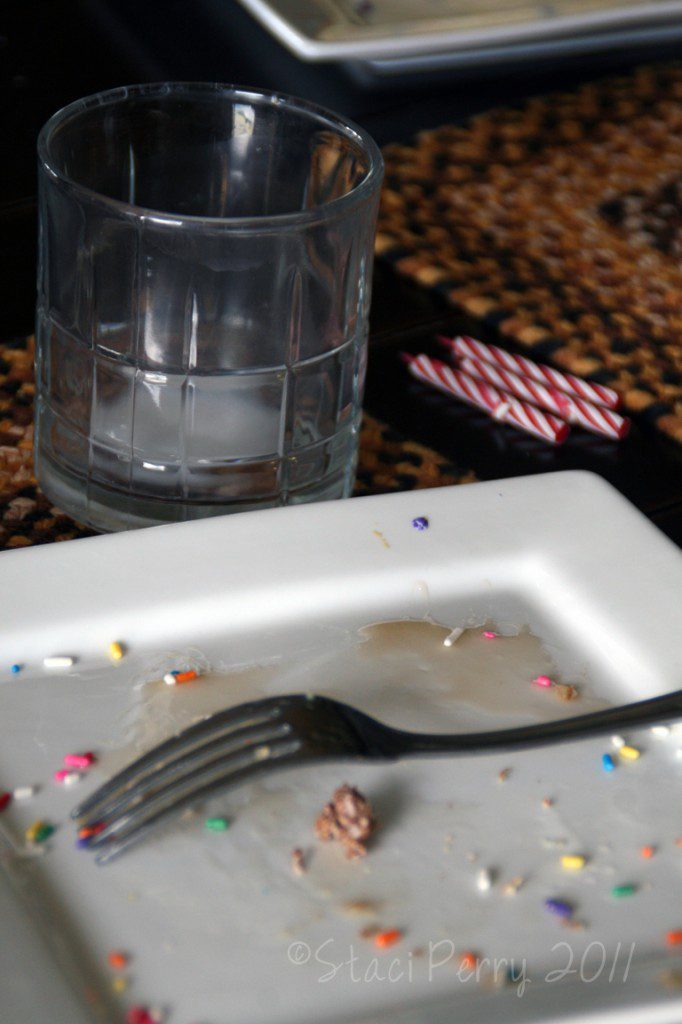 For the Cake Batter Pancakes recipe and fun step-by-step photos, swing on over to Jessica's blog. You may find yourself saving it in your Favorites folder too!
Thank you, Jessica, for sharing your wonderful recipe for the world to enjoy.
Sweet wishes,