Thou Shalt Share Your Donut Holes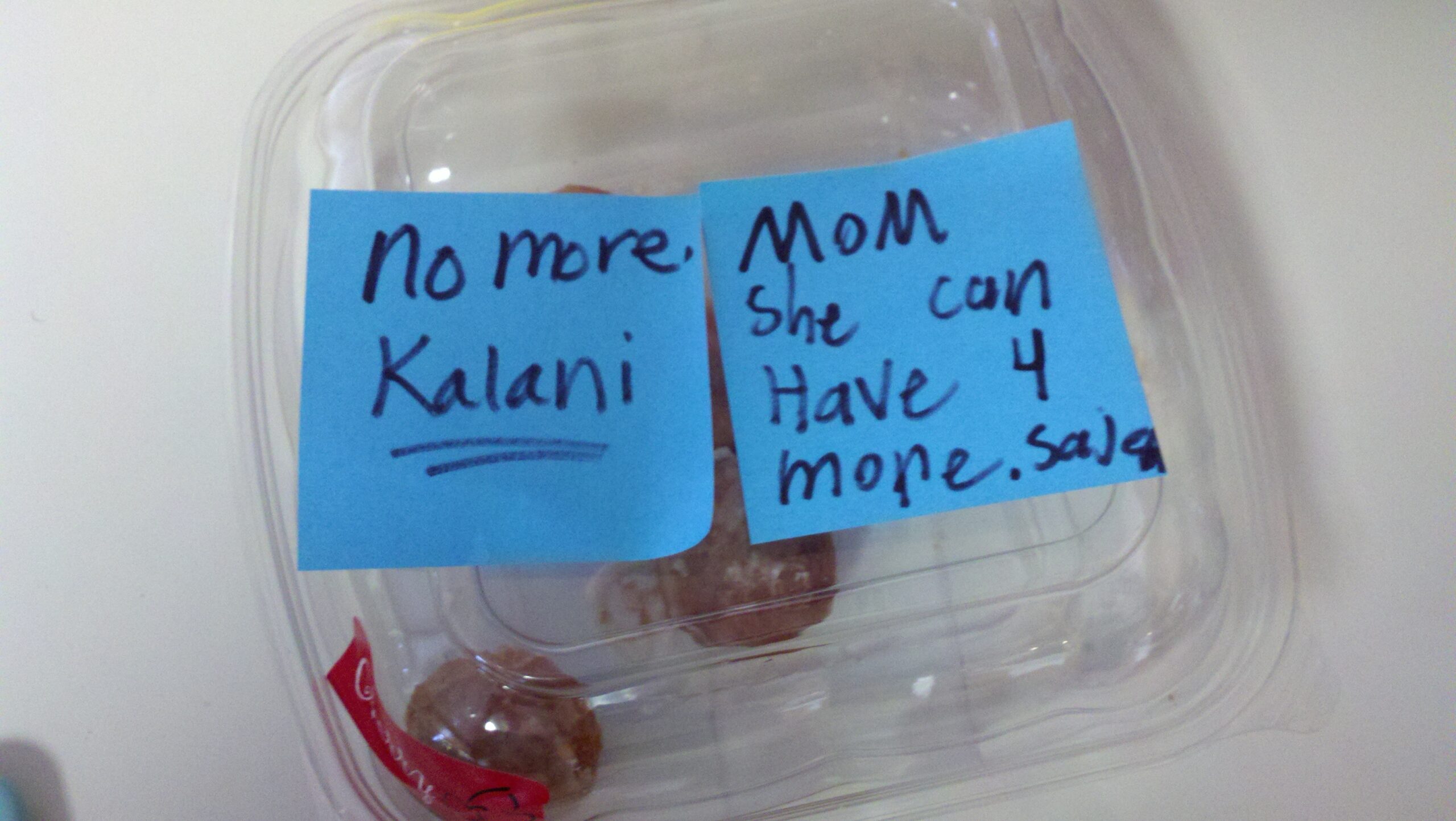 Real quick. I was looking through pictures on my phone last night and came across this one that makes me smile, with a tiny mom-tear sneaking out of the corner of my eye.
A while back, my 11-year-old son, Sajen, wrote me a note that reminds me what a gentle heart looks like in the mind of a pre-teen.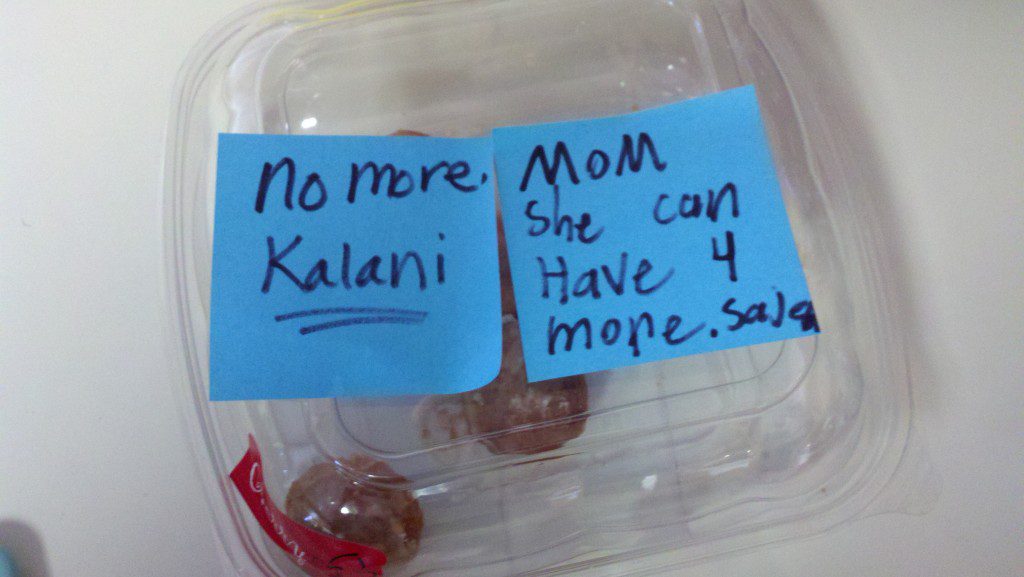 You see, we had a box of donut holes on the kitchen counter. Sajen LOVES donut holes. It was late at night and I wandered into the kitchen and noticed that my daughter had eaten most of them. I knew it was her because Sajen had been sleeping for a while. So I wrote her a note to let her know that she was not allowed to eat more of them. I went to bed.
In the morning, I found Sajen's response to my note. When I asked him about it, he told me that even though she had eaten most of them, there were eight left. So she could still have half of what was left of the donut holes.
Want to make easy cinnamon sugar doughnut holes at home using refrigerated biscuit dough? Use Judy's recipe below.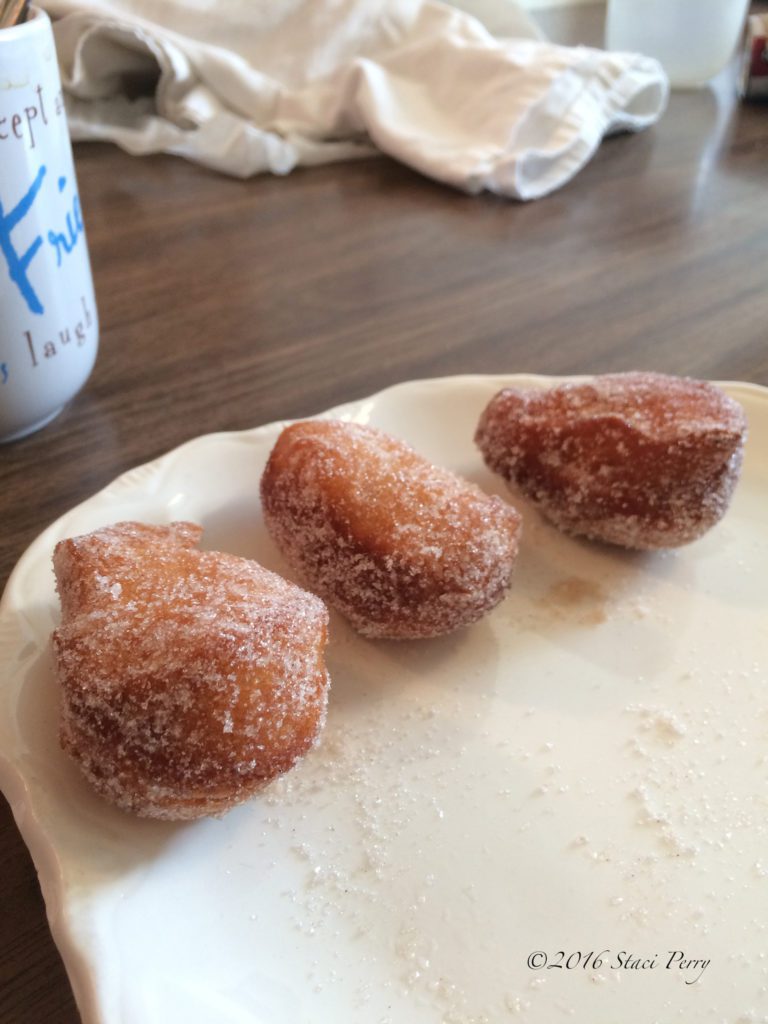 I am so blessed.
Sweet wishes,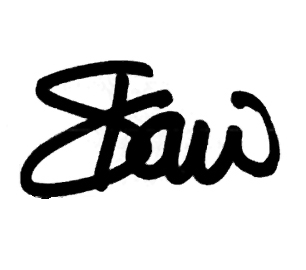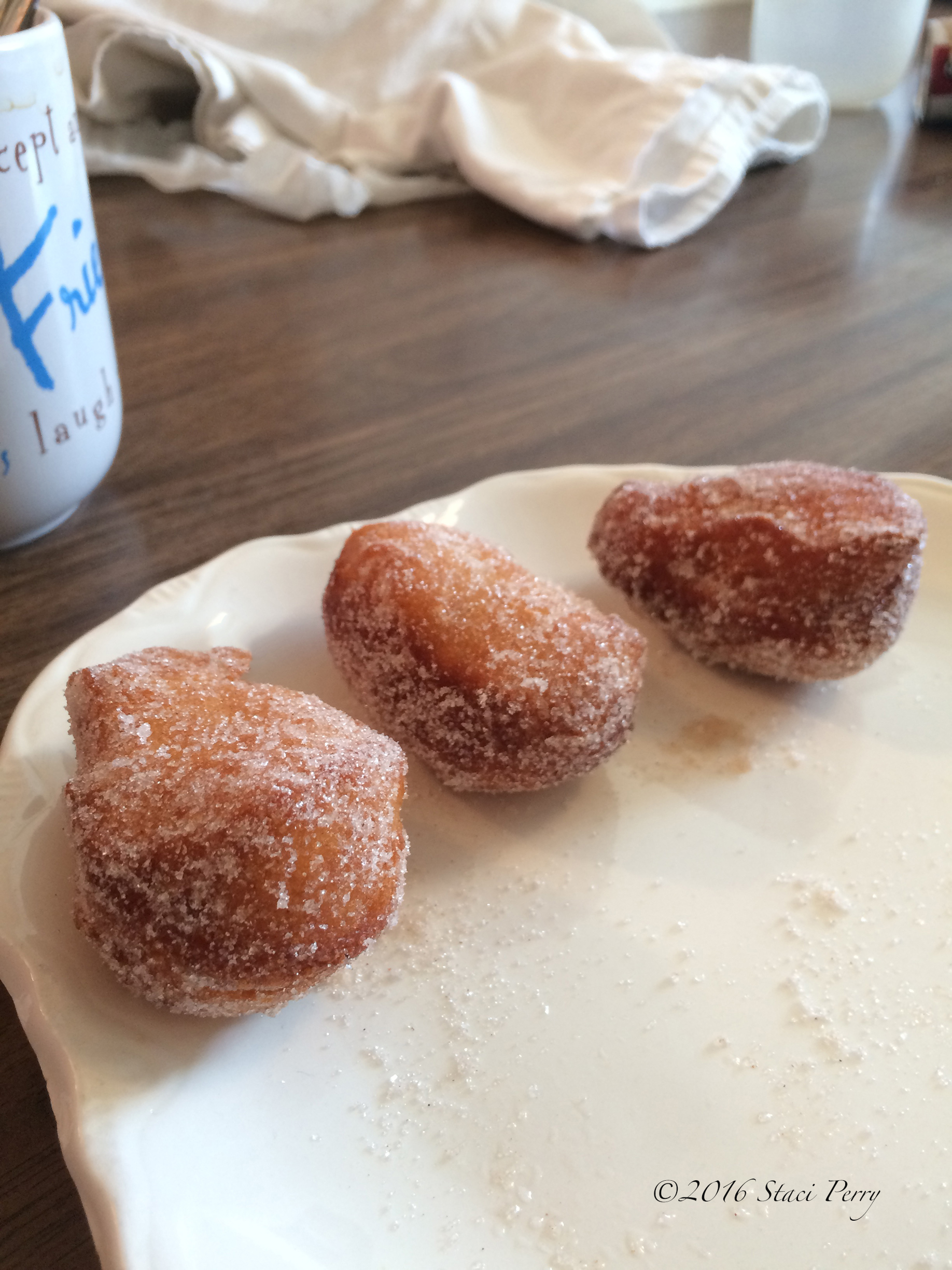 Email this recipe
Cinnamon Sugar Doughnuts
From Grandma Judy at the Verdi Township Hall, refrigerated biscuit dough makes these little doughnut so quick and easy to make at home.
Ingredients
7.5

oz

refrigerated biscuit dough

,

tube like Pillsbury

¼

cup

white sugar

1

teaspoon

ground cinnamon

vegetable or canola oil
Instructions
Stir cinnamon and sugar together in a small bowl.

Cut each biscuit into three pieces. Roll each piece into a little ball if you want them to be round.

You can either use a heavy dutch oven or deep saucepan, or like Judy does, a small deep fryer. Fill with 3 or 4 inches of oil. Heat oil to 350°F.

In small batches, drop each ball into the hot oil. Fry until light golden brown on both sides. Remove from the oil with a slotted spoon.

Roll the warm fried balls in the cinnamon and sugar and place on paper towels.
All text and images © Staci Mergenthal • Random Sweets