Rustic Entryway Bench Constructed with Reclaimed 100-year-old Barn Wood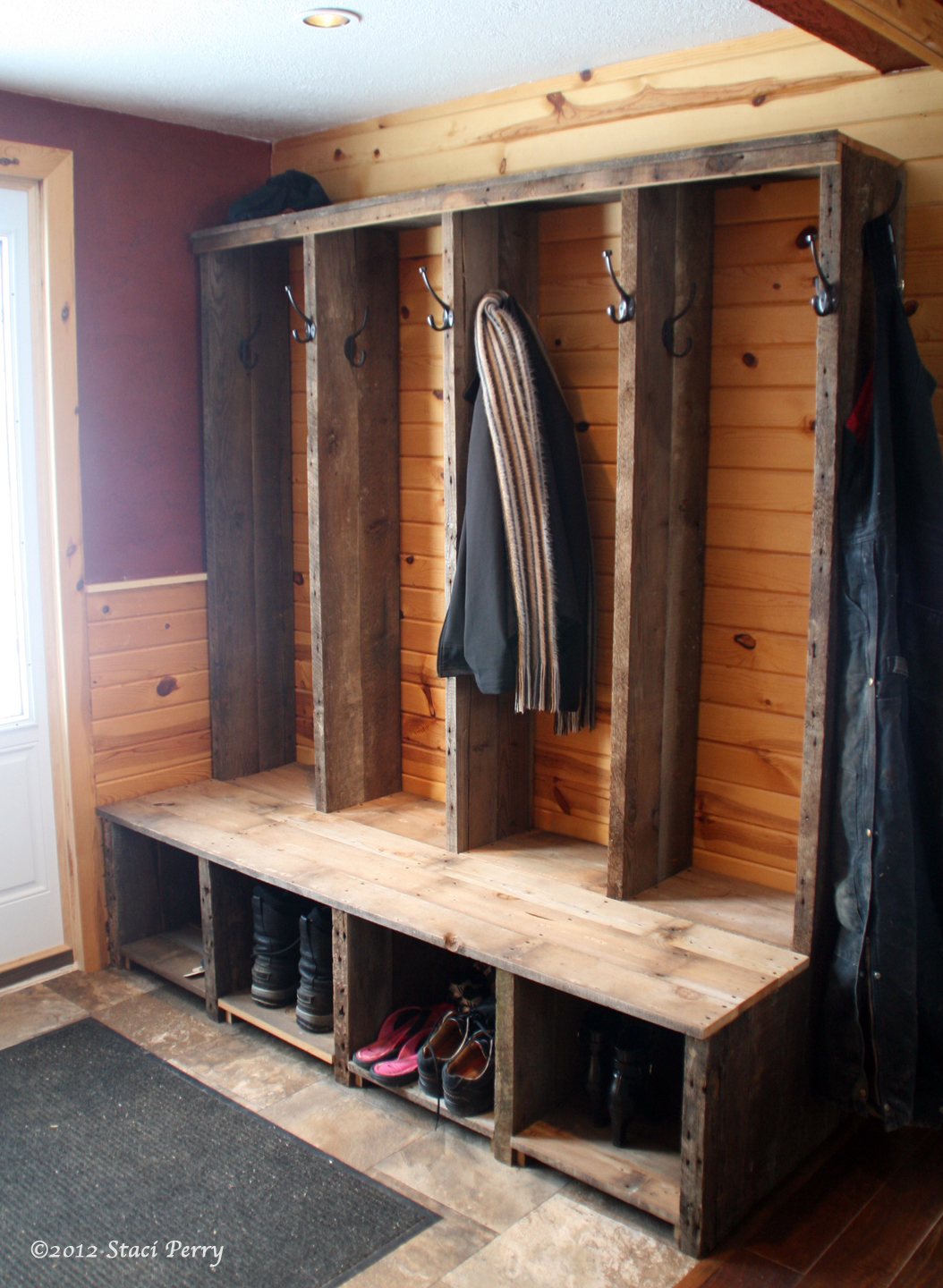 Remember last month when I shared photos of our new kitchen pantry built from our 100-year-old barn wood? And how I said to keep watching my blog this winter because "I have a good feeling I'll have a post titled, "Barn-huggers Build Mudroom Bench from Storm-stricken Wood" and if I'm super lucky, "Barn-huggers Build Kitchen Island from Storm-stricken Wood?" (Update July 2022…still waiting on the kitchen island.)
All the reclaimed wood came from the same barn that was flattened by a storm in 2011.
Well, step into our new front entry! Since we got rid of our coat closet in order to build a kick-ass kitchen pantry (just look at it), we needed a creative way to use the space for our busy lifestyle (and by that I mean we are gone all the time and I don't clean often). Jason crafted a heavily distressed and highly functional rustic entryway bench from our reclaimed barn wood. (Sorta like my family – only, heavily stressed and highly dysfunctional.)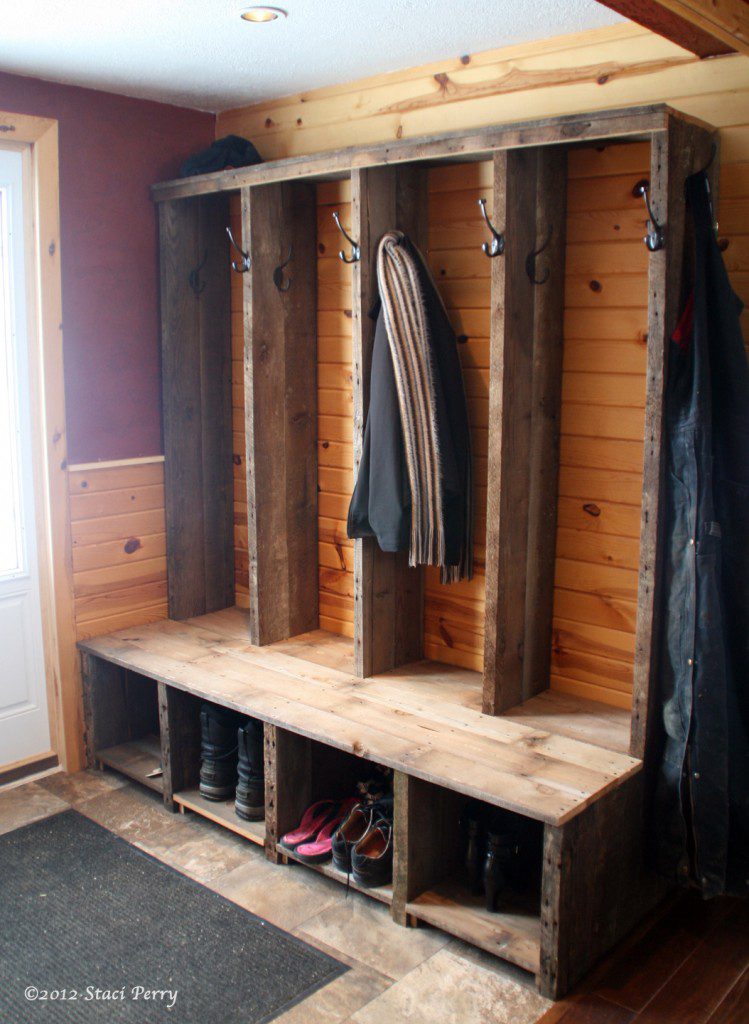 Jason left the back open to expose the pine walls. I wasn't sure how I'd like it but it sure does keep the entryway cozy yet not too closed in.
Hang your coat and hat on one of the oil rubbed bronze hooks. To accent it further, I'm thinking about adding bronze label holders with our names above each of the open lockers.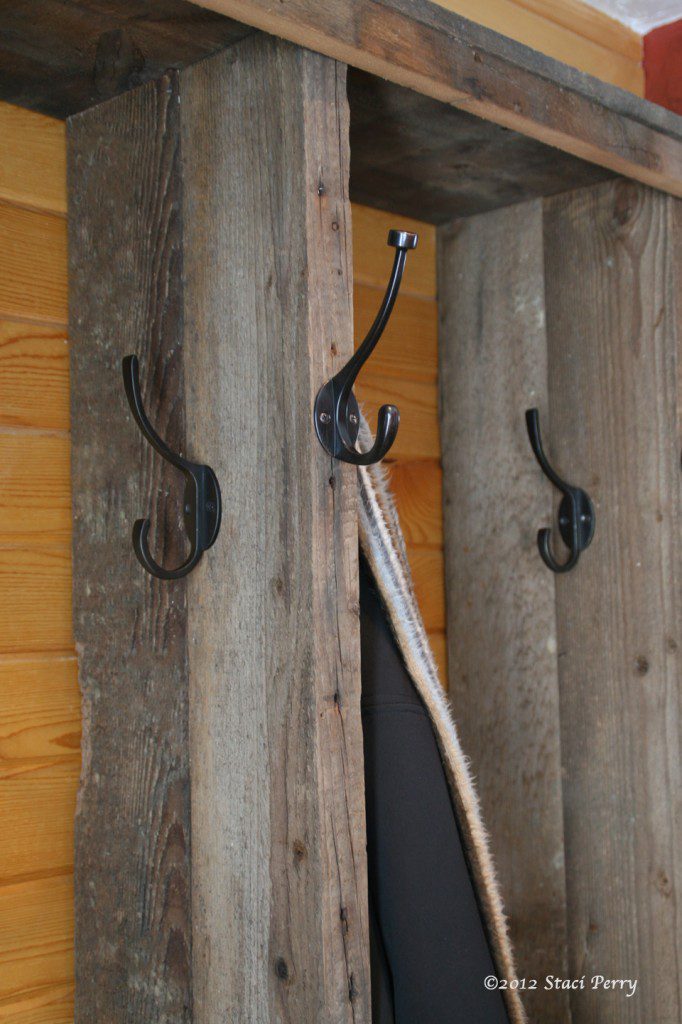 Shove your shoes into one of the cubbies.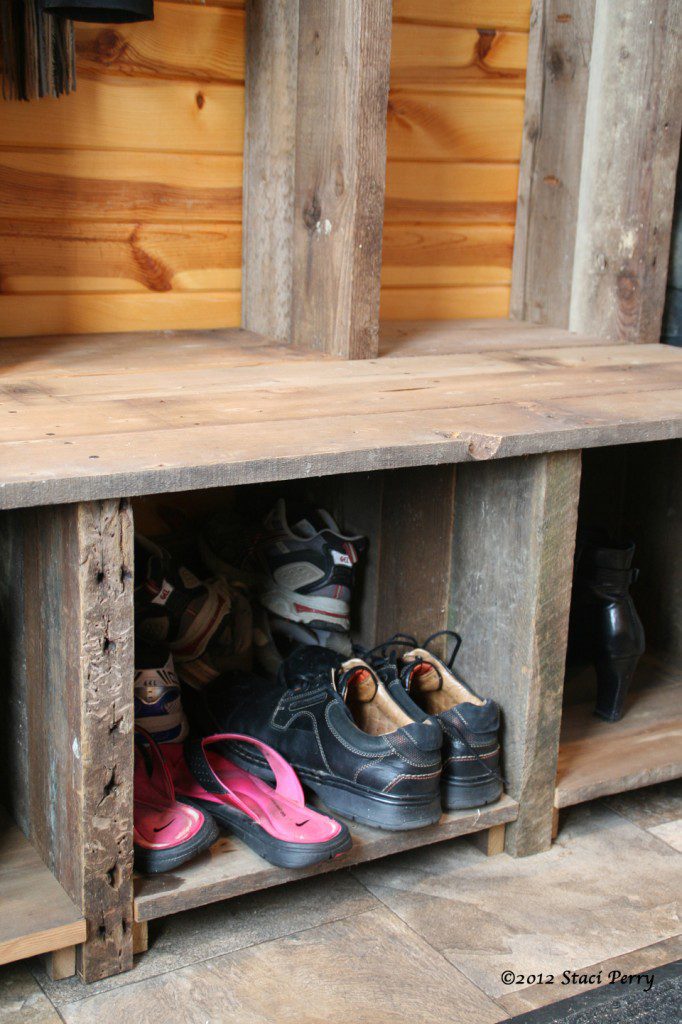 And when you get ready to leave, sit on the bench and tie your shoes. Notice how the edges reveal years of holding up the second level barn floor. It's one of my favorite things about it. Jason just pointed out that he still plans to add a trim piece to finish off this bottom edge. But, I'm too excited to share this post so I'm not waiting until he gets that done.
Update July 2022. Jason constructed a washing machine and dryer platform and shelf for my sister Heidi using our reclaimed barn wood. It turned out so pretty! He made everything easily removable for instances when they need machine repairs or maintenance.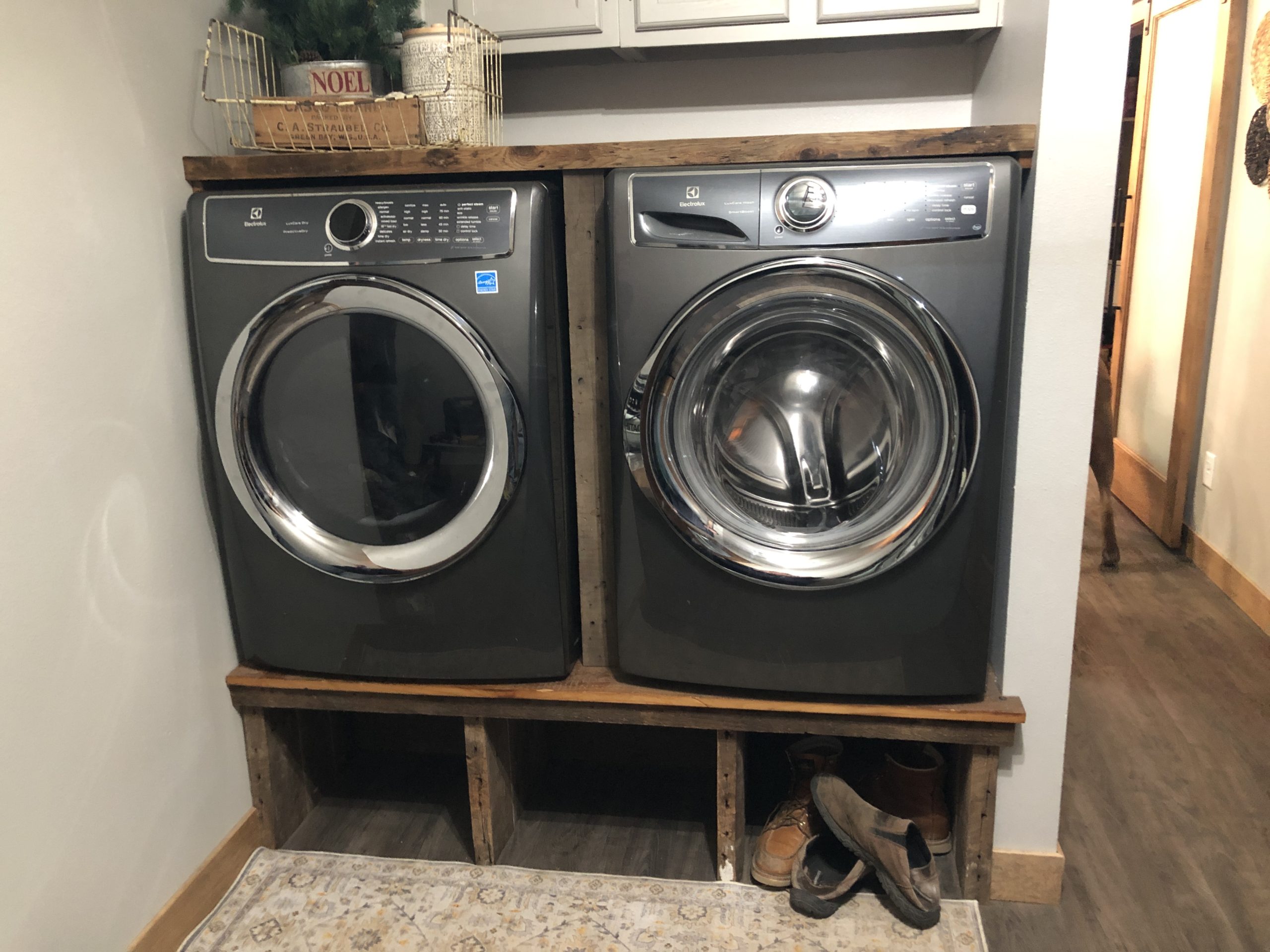 Sweet wishes,