Luscious Chocolate Noir Bars with a Hint of Espresso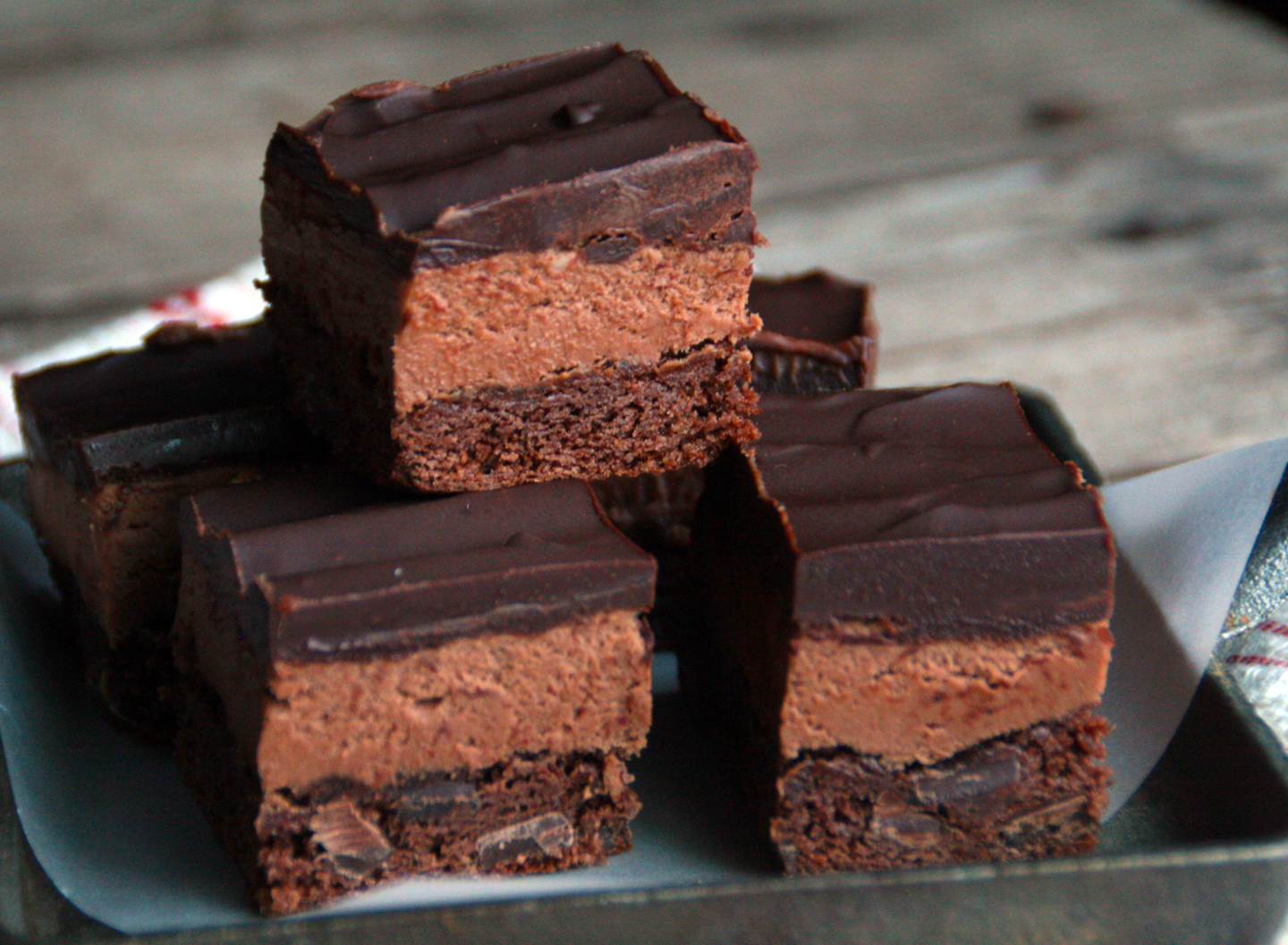 I hope you are enjoying your winter so far! I'm on a week-long holiday, the kitchen is overflowing with homemade sweets, and after years and years of trying to like wine, I've finally found two that I love. All is merry and bright!
My Christmas baking this year included Noir bars. It's the first time I've made them. It won't be the last. I can't open the refrigerator this week without eating one.
If you aren't a coffee or espresso drinker, don't shy away from this recipe—the espresso simply intensifies the chocolate flavors. The filling includes a frothy, creamy combination of cream cheese, powdered sugar, cinnamon and chocolate.
The recipe is from one of my Betty Crocker magazines. Click here to get the Noir Bar recipe.
Sweet wishes,