One Giant Chocolate Chip Skillet Cookie for Mankind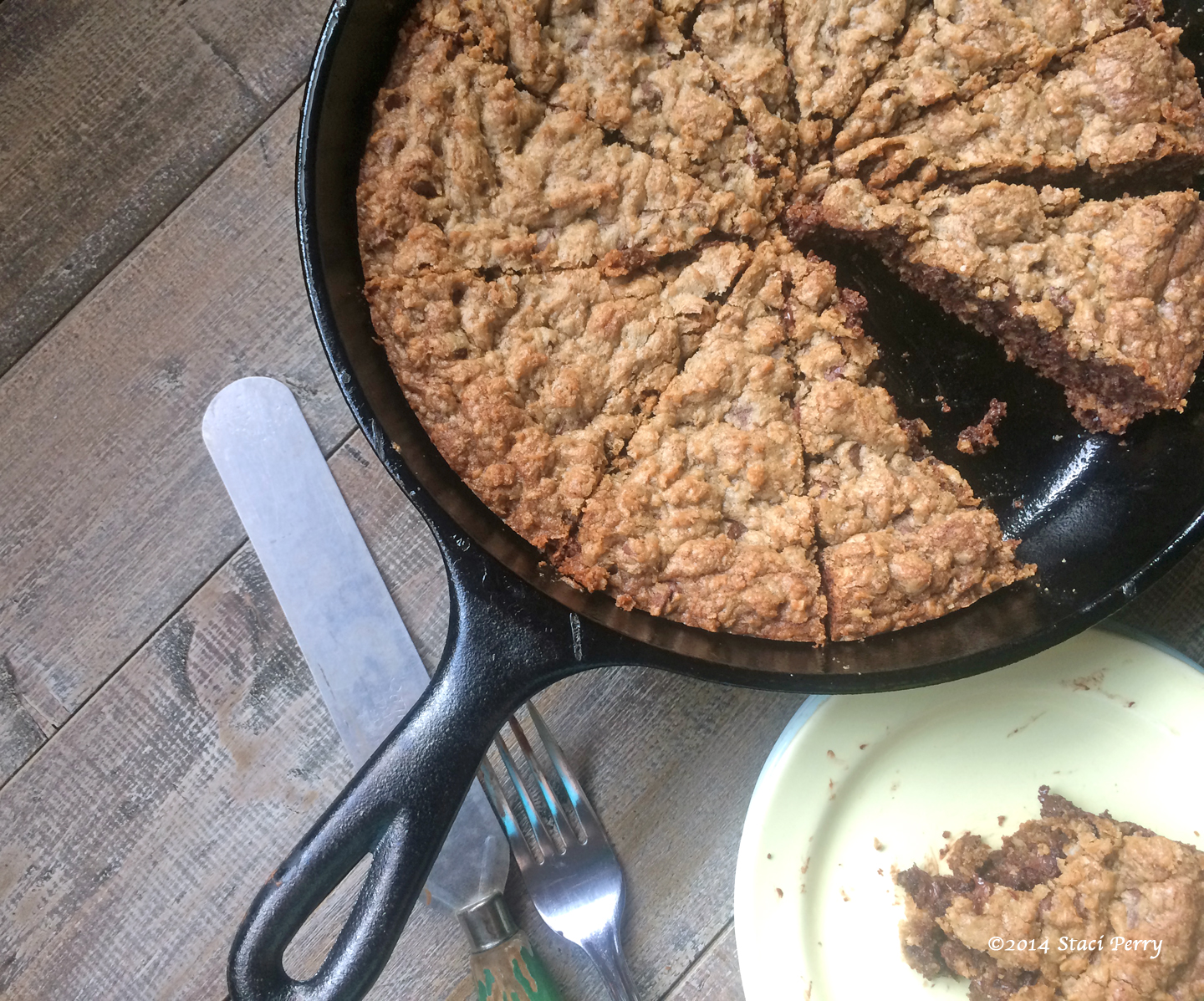 It's not just that a giant skillet cookie takes less prep time than baking a few dozen cookies, there's something cozier than a childhood teddy bear about scraping your fork across the bottom of a cast iron skillet, digging out a messy, melty triangle of chocolate chip cookie.
Get my new favorite Skillet Chocolate Chip Cookies recipe from Lori Lange at RecipeGirl.com. (In addition to the chocolate chips, if I have one on hand, I chop up a Hershey's candy bar and toss it in.)
Lori's cookbook, "The Recipe Girl Cookbook: Dishing Out the Best Recipes for Entertaining and Every Day" is always near the top of my pile. It's because of her recipes for cinnamon roll pancakes, tomato-basil soup with garlic-cheese croutons, slow cooker french dip sandwiches with peppers and caramelized onions, blueberry-pineapple tequila punch, bacon-wrapped tater tots, triple berry salad with sugared almonds, roasted cauliflower with lemon-brown butter, pan-fried lemon-garlic rib eye steaks, and butterfinger brownies that you will love her book too.
I better go tell the rest of my family the cookie is ready to eat while its still warm.
Here's the recipe I use most often when I'm craving chocolate chip cookies.
If you like flour-free chocolate chip cookies, make flourless peanut butter chocolate chip cookies. I don't have a dietary need for flourless but I sure love these cookies!
Sweet skillet wishes,