Hockey and Not-too-greasy Squares in Southern Minnesota: Nick's Pizza Palace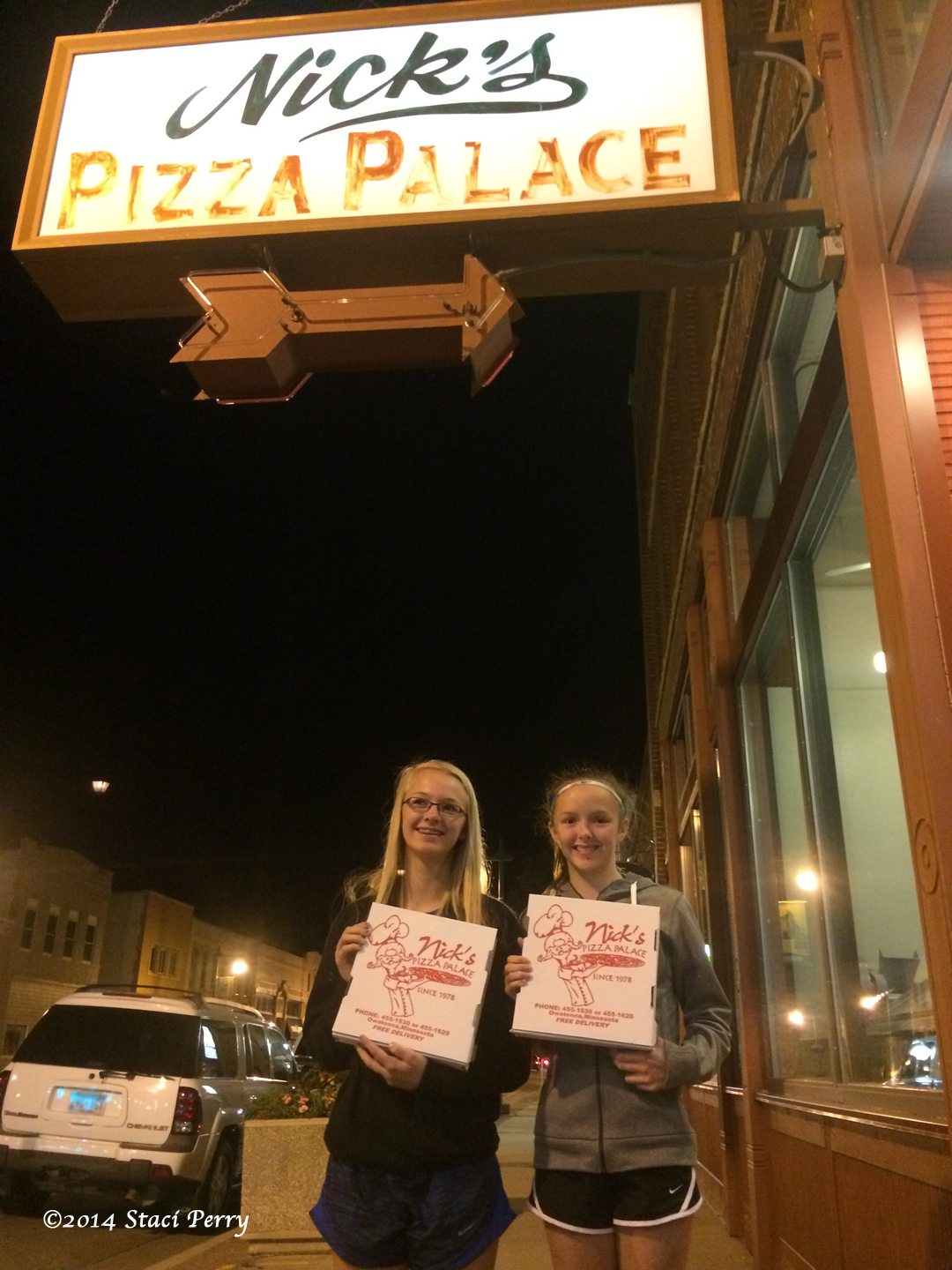 As a border hockey family (we live in Minnesota but our kids play in the nearby South Dakota BISA association) we often participate in tournaments in the State of Hockey. We've spent weekends at rinks in New Ulm, Albert Lea, Willmar, Stillwater, Owatonna, Faribault, Marshall, and my personal favorite—the Twin Cities. We usually patronize local, non-chain restaurants that serve beer and accommodate loud youth hockey players who may or may not dump spaghetti into the water pitcher.
Last year while in Owatonna for hockey games, we ordered Nick's Pizza Palace delivery to the hotel. It was fabulous so when we were in Faribault this summer for Shattuck-St. Mary's hockey camp we drove the 17 miles down to Nick's.
If you're headed to a rink in the area, skip the loaded nachos and tacos in a bag from concessions. You want to save room for piping hot, not-too-greasy pizza squares from Nick's. If you're from the Brookings area and are a fan of the iconic Pizza King, this pizza is like that. Only better.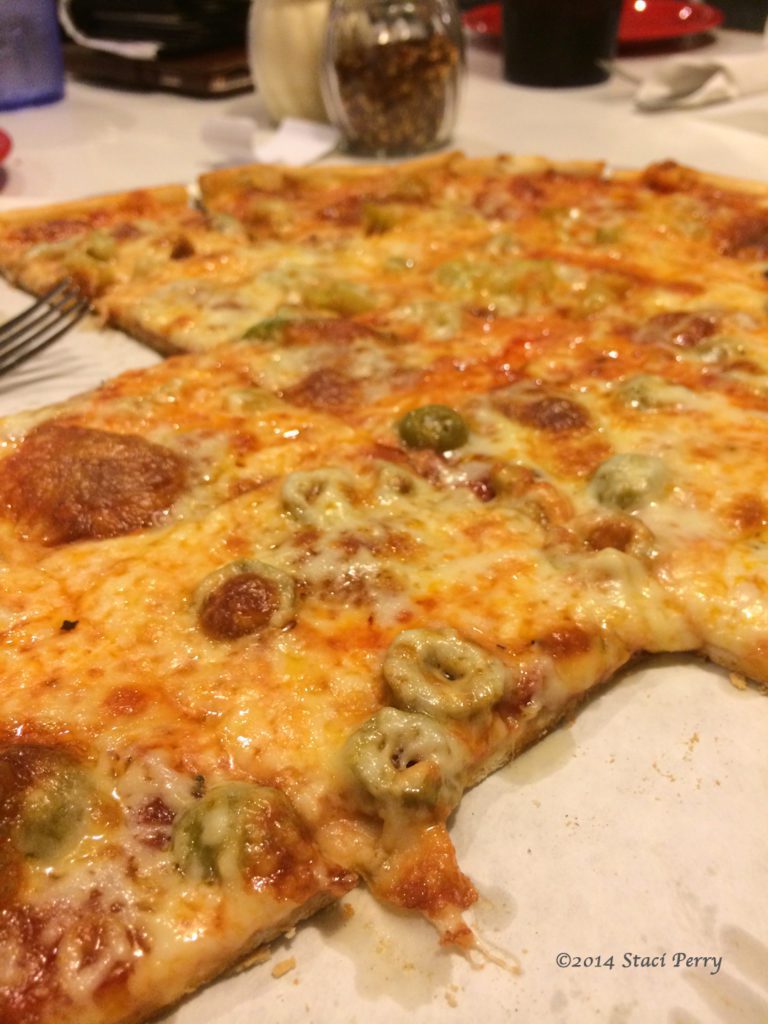 The menu is quite extensive.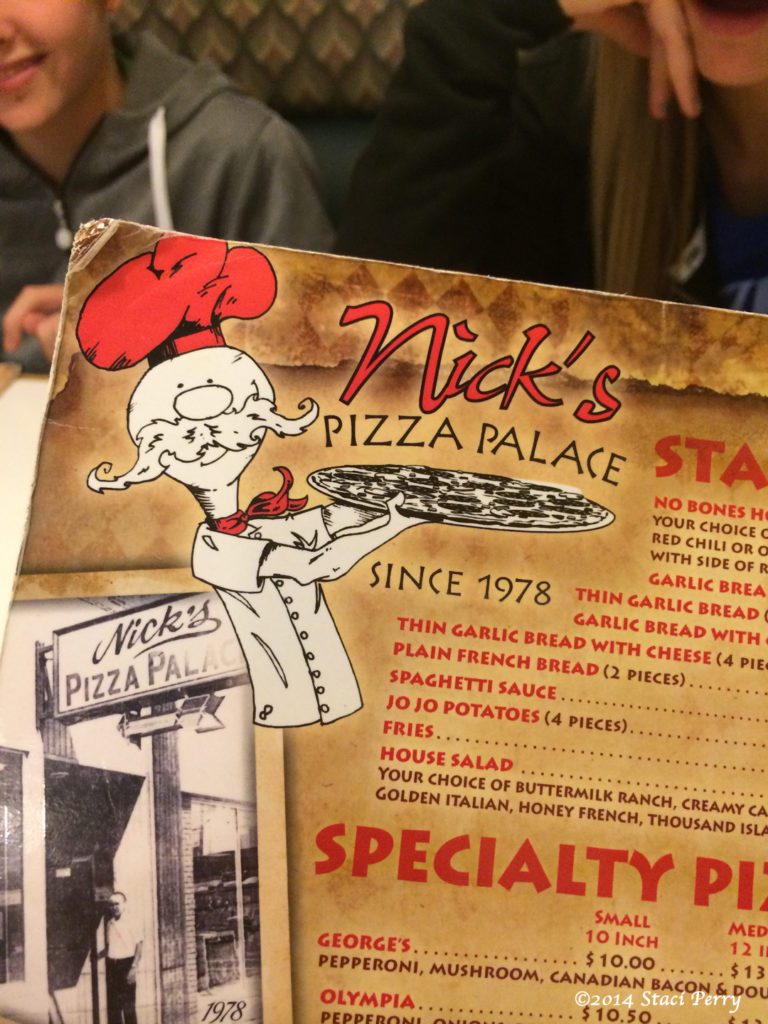 Cheese and red pepper shakers? Look how squeaky clean they are!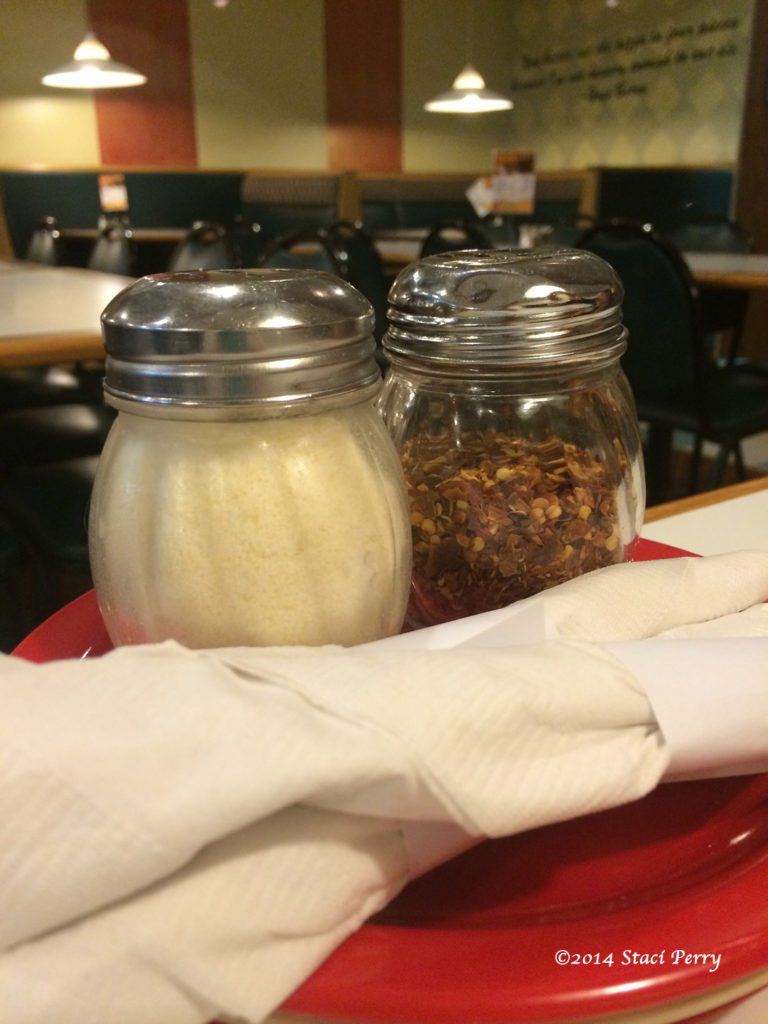 It grosses me out when I go to a restaurant and the condiment bottles and salt and pepper shakers are crusty and slimy. Not here! It made me feel like their culinary safety and sanitation practices met the standards I have in my own kitchen.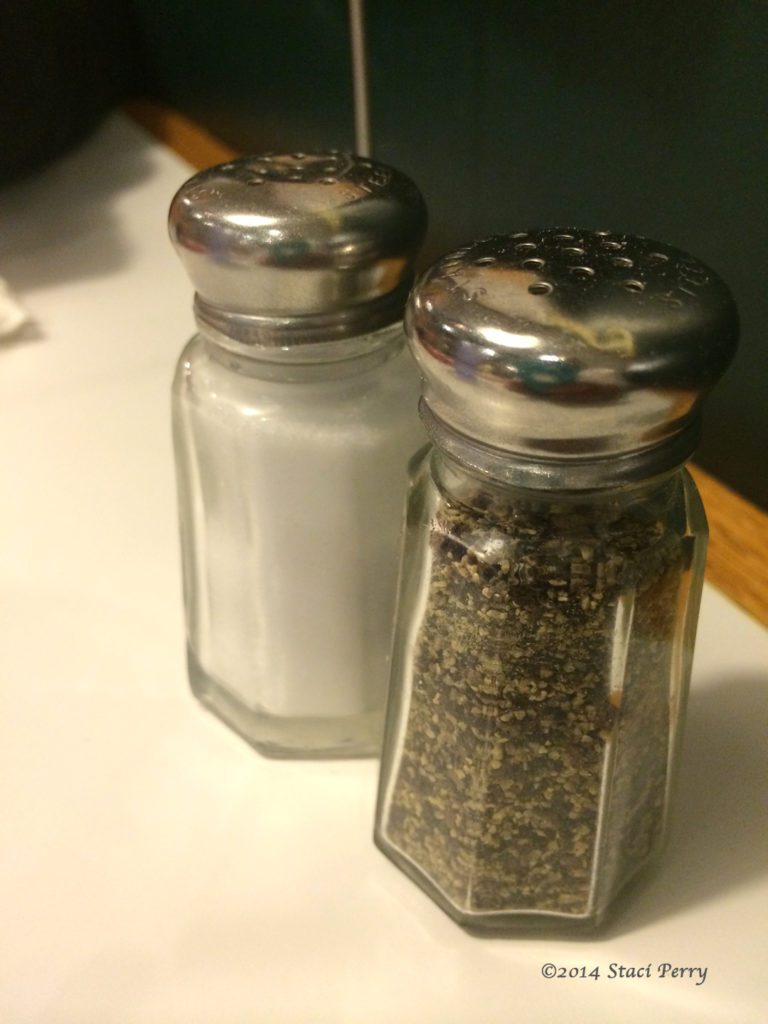 Since 1978 – it's always the long-time hangouts that make the best pizza squares. If there's spaghetti involved, it might be best to order delivery.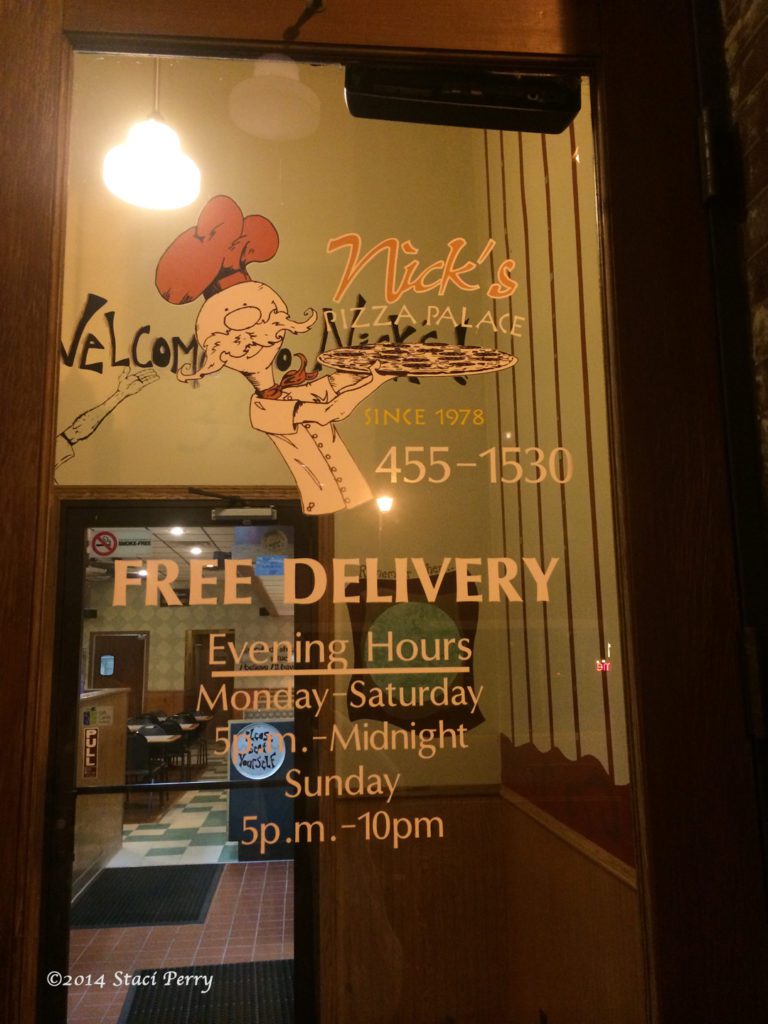 Jim Braaten from the Sportsman's Blog™ (read his article about selling unnecessary hunting gear to female hunters) lives in the area and is always willing to share recommendations to hockey families and Minnesota Wild fans.  For Mexican fare, Jim recommends Plaza Morena in Owatonna.
While you are on the I-35 corridor, zip up to the Faribault Mill for cozy made-in-Minnesota wool blankets, bags, and scarves. We also like to eat at Joe's Sports Cafe and the Depot Bar and Grill in Faribault.
If you just want to make pizza at home, try my summer sausage salami cilantro pizza.
Cheers to pucks & pizza,