Breaking Into Pieces, Boston Baked Beans Tiger Butter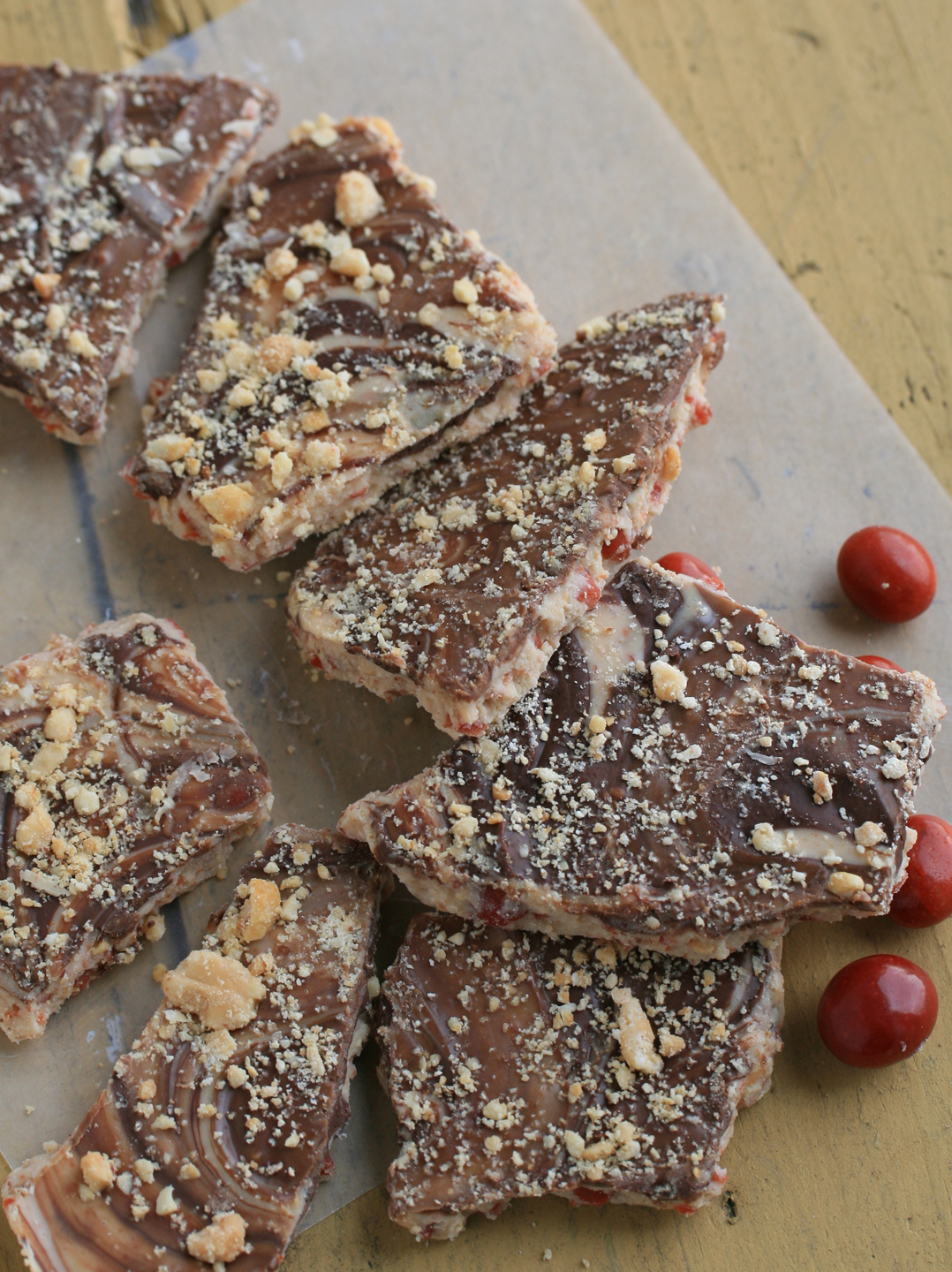 When it comes to making candy, there aren't many simpler methods than no baking, no dipping, no cutting, no ball-rolling, and no candy thermometer testing.
That's what you get with Boston baked beans tiger butter—no candy-making labor, but the result of a swirly layer of chocolate and butterscotch on a milky blend of almond bark and peanut butter infiltrated with the sweet snap of Boston baked beans candy. To add a wisp of saltiness, it's also coated with crushed dry roasted peanuts.
I tried making peanut brittle once. When it cooled I tossed it into my toolbox to use as a hammer.
This recipe is not discriminatory. It doesn't matter if you think you can't bake or if you crinkle your nose at the thought of even owning a candy thermometer, because you don't need one. If you can slowly melt chocolate in a saucepan, you can make Boston baked beans tiger butter. Just think about how impressed your friends will be.
This candy gets its name from the "tiger stripes" of peanut butter almond bark and butterscotch chocolate. You could substitute French burnt peanuts candy for the Boston baked beans candy.
Fun with sprinkles
Another recipe that uses almond bark
Melt almond bark and colored candy melts to make seasonal candy bark with sprinkles like this Jolly Grinch Bark for Christmas. The kids love to help!
Sweet wishes,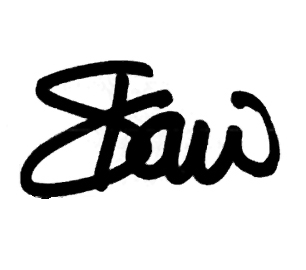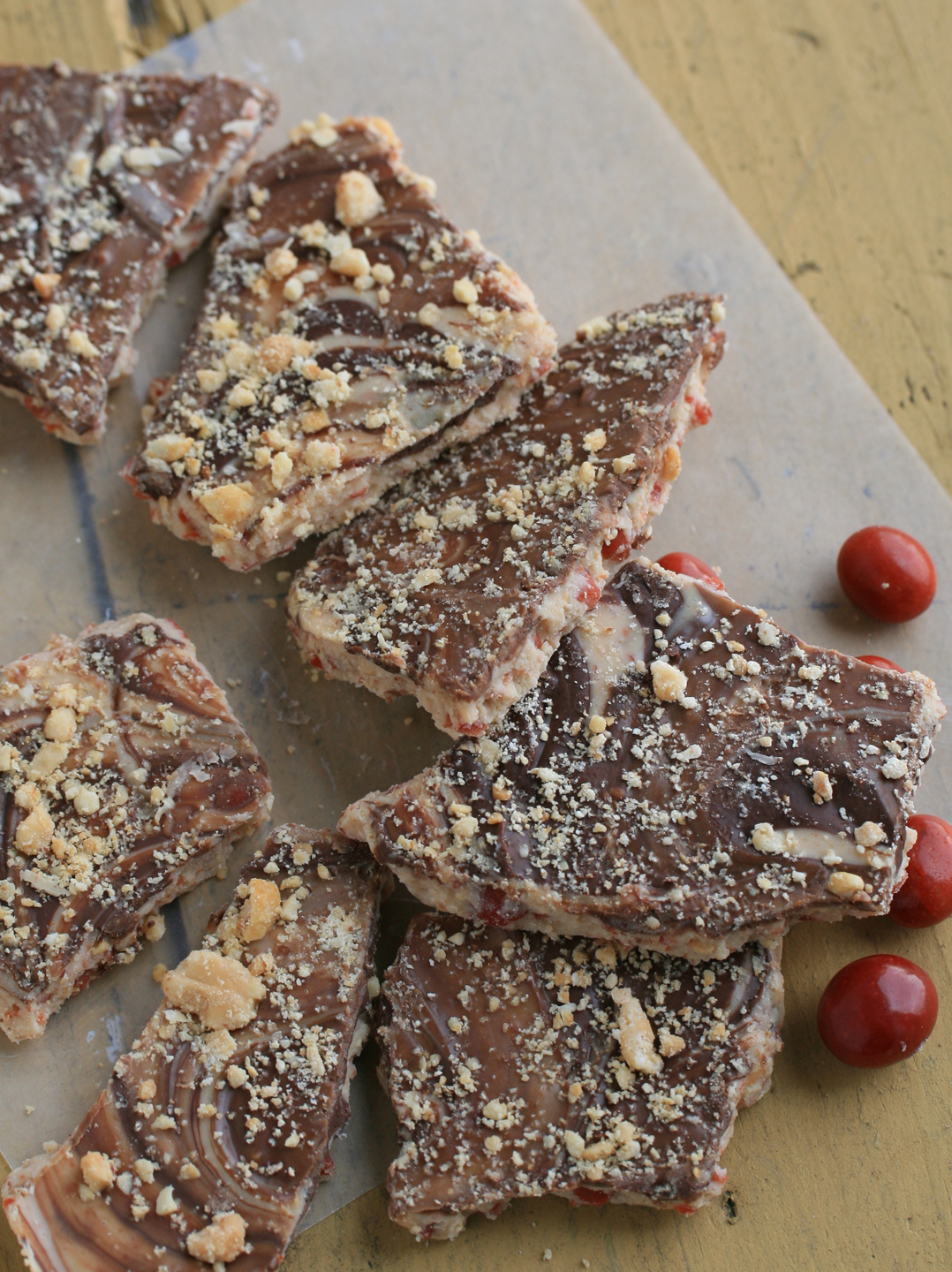 Email this recipe
Boston Baked Beans Tiger Butter
Boston baked beans are a nostalgic candy. This recipe swirls the candy with peanut butter, chocolate and butterscotch.
Ingredients
24

oz

vanilla flavored almond bark (candy coating)

1

cup

creamy peanut butter

1½

cups

Boston baked beans candy, crushed

1

cup

semisweet chocolate chips

½

cup

butterscotch chips

¾

cups

dry roasted salted peanuts, crushed
Instructions
Line a baker's half sheet pan (approximately 13"x18") or a jelly roll pan (approximately 10"x15") with parchment paper.

Melt almond bark slowly over medium-low heat, stirring often so it doesn't burn. Once it's melted and smooth, turn the heat down to low and stir in the peanut butter. Mix until creamy. Remove from heat.

In a small saucepan, melt the chocolate and butterscotch chips together over medium-low heat. Stir frequently.

While the chocolate is melting, throw the crushed Boston baked beans candy into the melted almond bark peanut butter mixture and stir until combined. (Remember to keep stirring the chocolate chips.)

When the chocolate chips are melted, remove from heat.

Spread the almond bark mixture evenly into the prepared pan. It works best to use an offset spatula if you have one.

Scatter the chocolate and butterscotch mixture over the base layer. Using the offset spatula or a butter knife and without disturbing the almond bark mixture too much, gently swirl the chocolate into the almond bark using figure-8 motions. You've now created tiger stripes.

Toss the crushed dry roasted peanuts on top, lightly pressing down so they harden into the chocolate.

Cool until hardened. Lift the candy from the pan and break into pieces. Store in an airtight container in a cool place or in the refrigerator.
All text and images © Staci Mergenthal • Random Sweets