Salted Peanut Chews Worthy of Hiding in Your Purse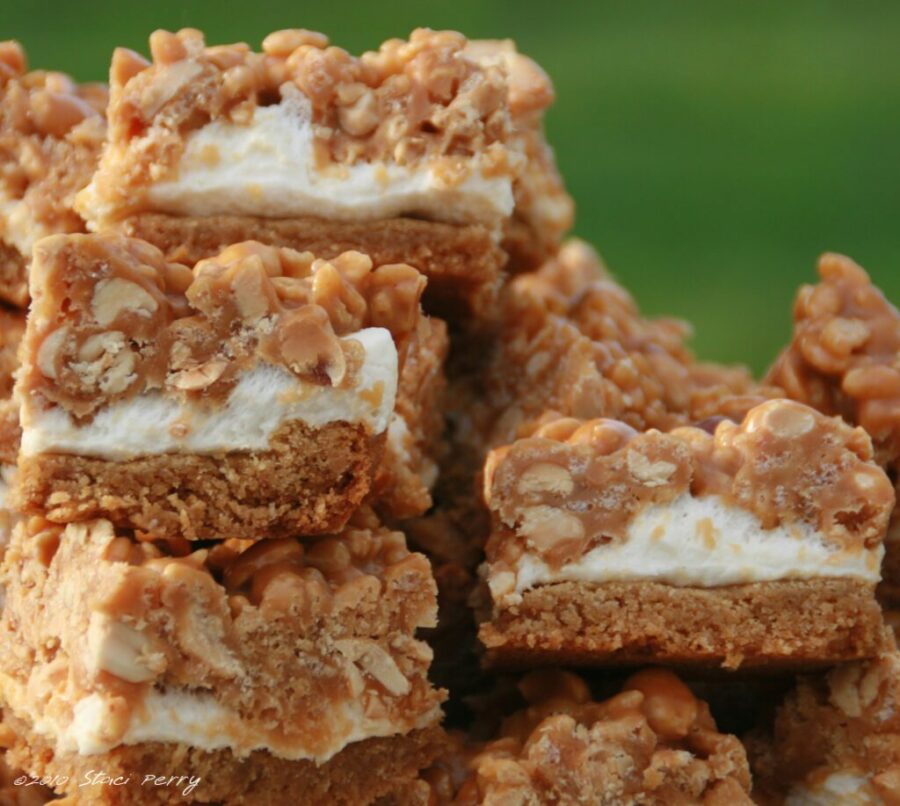 When I make these bars, I use the recipe from one of my many Betty Crocker® magazines so I laughed when I grabbed the link for this recipe from BettyCrocker.com. They show a "prep time" and a "total time" but I think they should add a "disappear time" that says "gone in one day" so people know what to expect.
Want Another Easy Recipe That Starts with a Cookie Mix?
Peanut butter blossoms are easy to make when you start with a cookie mix. I add a little extra peanut butter just because I can. Click here for the recipe.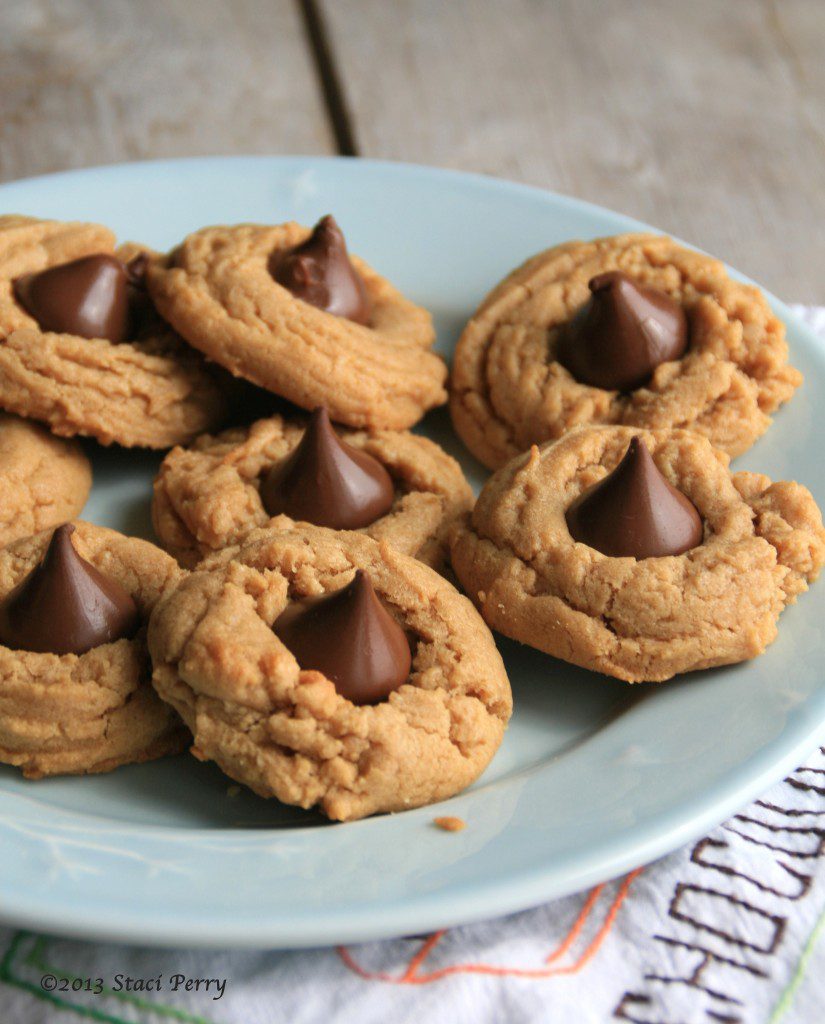 These sweet and salty bars have a serious addiction factor. The first time I made these was for one of our family reunions at Jason's family's farm near Milbank, South Dakota. Jason's mom told me a few years later that she and her mom, Kathryn, loved these so much that they snuck some to take home with them.
Munson Survivor Camp: Year of The Hippies.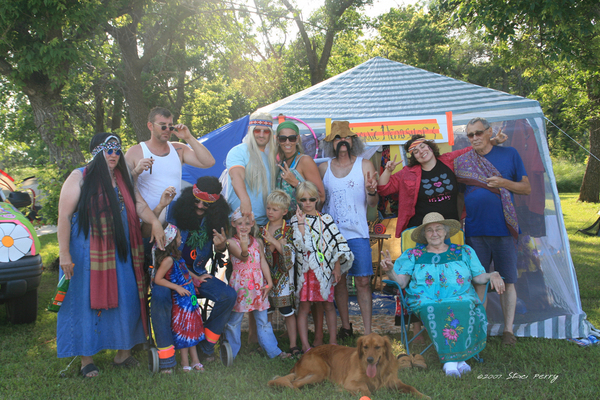 Not only do these bars taste amazing, they are super easy to make. The first layer is a simple Betty Crocker® peanut butter cookie mix pouch. (Or any brand of cookie mix–I just happen to like Betty Crocker and I appreciate the Box Tops for Education.)
After you bake the dough, toss the mini marshmallows on top and bake a few minutes until they puff up and turn slightly brown.
Now it's time to melt the corn syrup, butter, vanilla and peanut butter chips. Stir in the peanuts and the cereal and spoon the mixture over the marshmallows. Notice I didn't say "spread the mixture" because it's not possible to do without making a huge mess of the marshmallows. You just have to be okay with dropping spoonfuls of the gooey layer on top and smashing it down just a bit.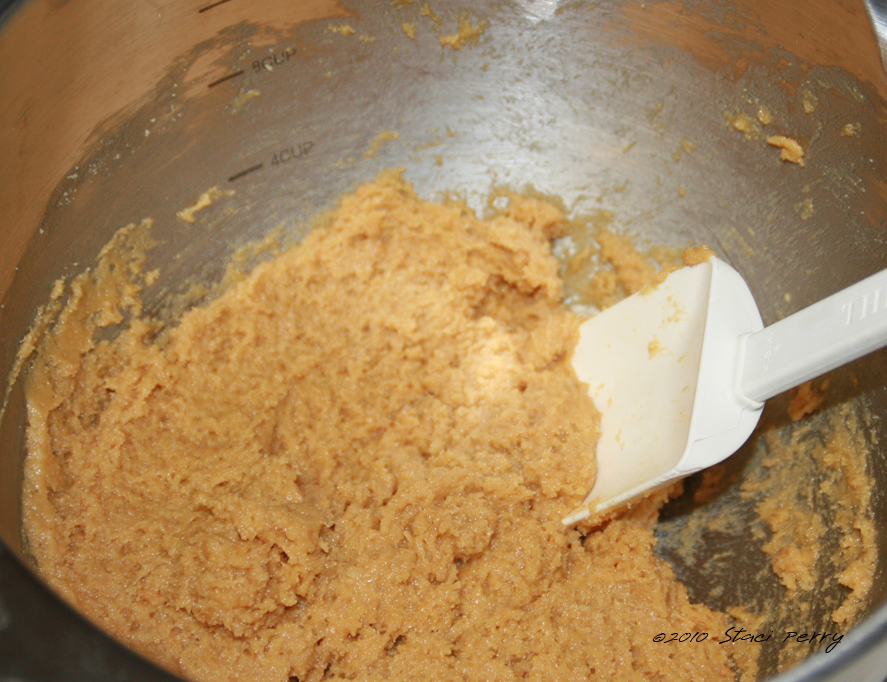 Sweet wishes,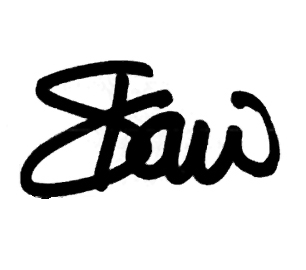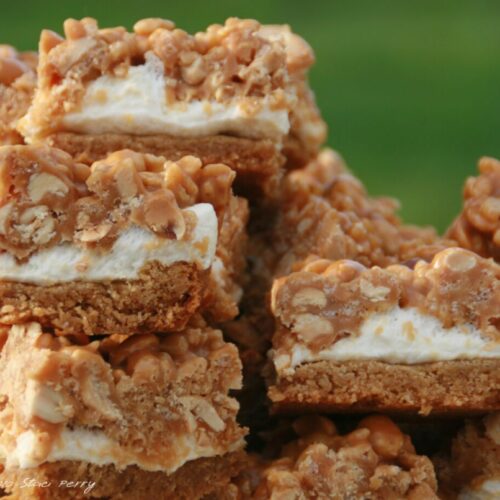 Email this recipe
Salted Peanut Chews
Super easy to make. Good luck being able to stop eating these bars. The peanut butter and marshmallow flavors along with the different textures are addicting.
Ingredients
17.5

oz

peanut butter cookie mix

3

tablespoons

vegetable oil

1

tablespoon

water

1

egg

3

cups

miniature marshmallows

⅔

cup

light corn syrup

4

tablespoons

unsalted butter

2

teaspoons

pure vanilla extract

10

oz

peanut butter chips

2

cups

Rice Krispies cereal

2

cups

dry roasted peanuts
Instructions
Heat oven to 350°F. Spray bottom of 13×9-inch pan with cooking spray or line pan with non-stick foil so they are easy to pull out and cut.

In large bowl, stir cookie mix, oil, water and egg until soft dough forms. Press dough in pan using floured fingers.

Bake 12 to 15 minutes or until set. Immediately sprinkle marshmallows over crust; bake 1 to 2 minutes longer or until marshmallows begin to puff.

In a small saucepan, cook corn syrup, butter, vanilla and chips over low heat, stirring constantly, until chips are melted. Remove from heat; stir in cereal and peanuts.

Immediately spoon cereal mixture evenly over marshmallows. Cool at room temperature until firm enough to cut, approximately 4 hours.
Nutrition
Calories:
316
kcal
Carbohydrates:
37
g
Protein:
7
g
Fat:
17
g
Saturated Fat:
6
g
Polyunsaturated Fat:
2
g
Monounsaturated Fat:
4
g
Trans Fat:
0.5
g
Cholesterol:
14
mg
Sodium:
271
mg
Potassium:
86
mg
Fiber:
2
g
Sugar:
25
g
Vitamin A:
223
IU
Vitamin C:
1
mg
Calcium:
10
mg
Iron:
1
mg
All text and images © Staci Mergenthal • Random Sweets