As long as I see you in heaven, I'll bring big batch monster cookies and bars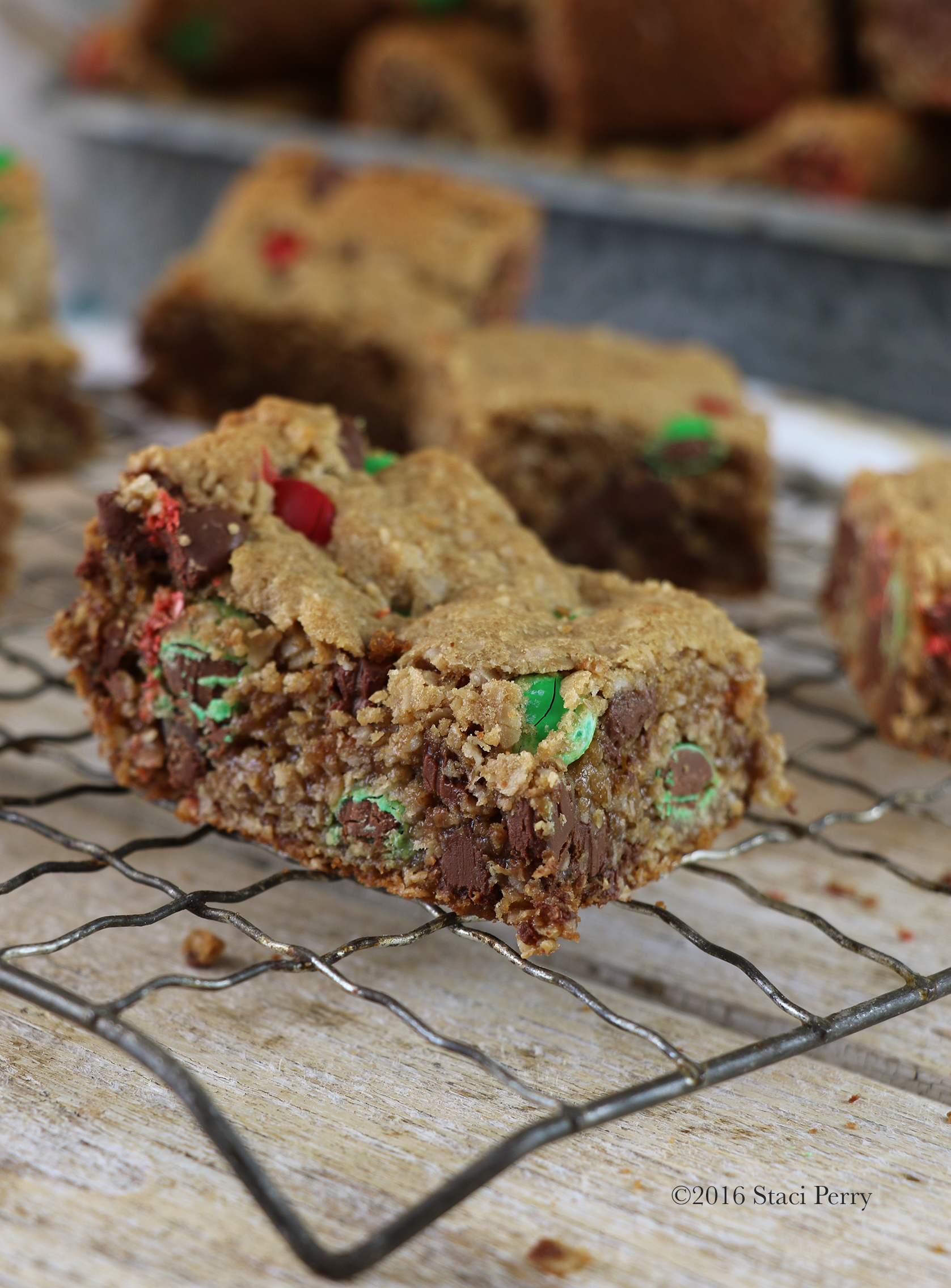 If my best friend Darya hadn't been killed by her husband when she was 22, we would have celebrated her 44th birthday last month. She was Lutheran. My Grandpa Elroy died quite a few years ago. He was Baptist. My sisters and I grew up with the teachings and influence of a Protestant church. They both belong to different churches now.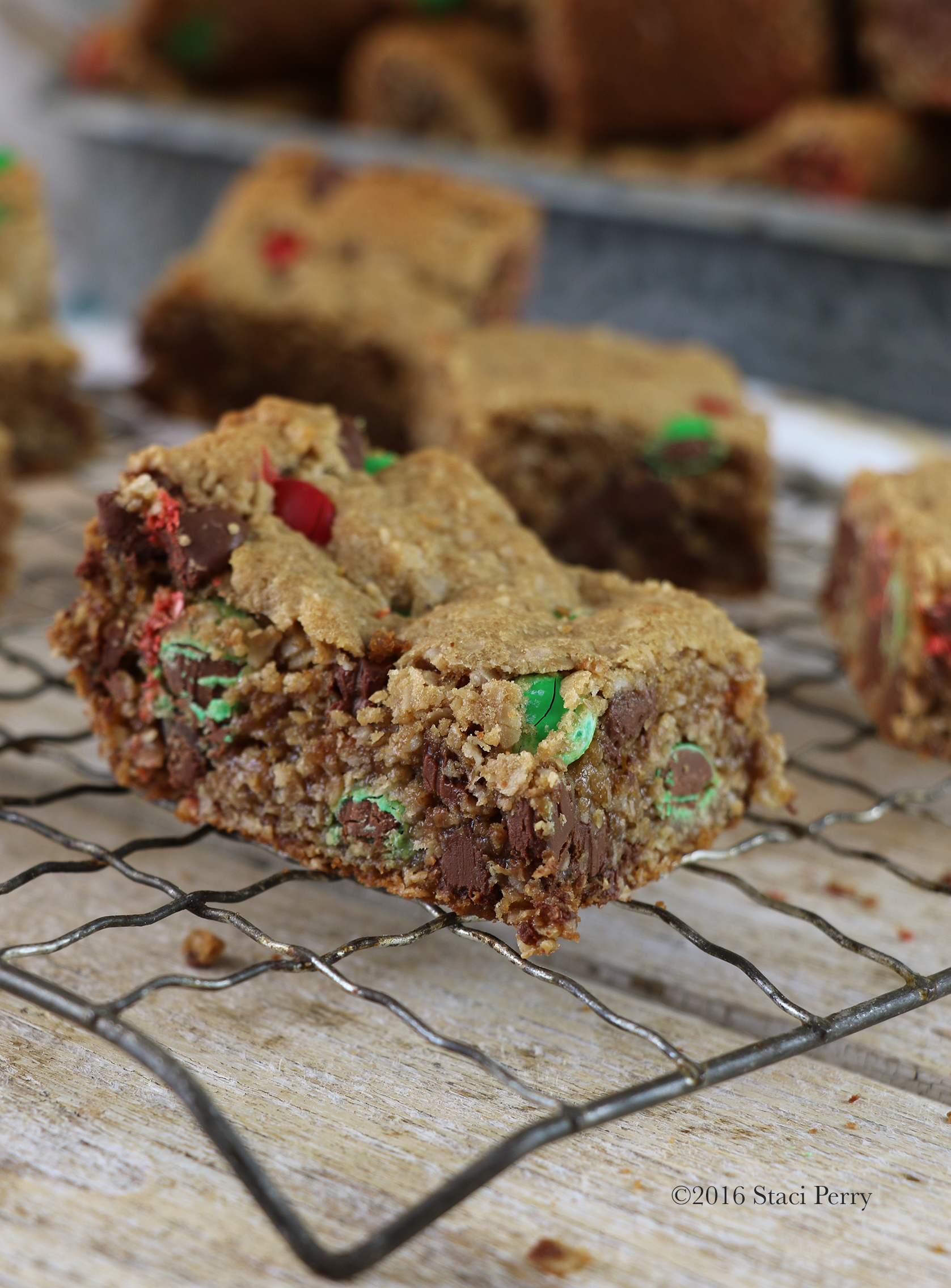 I've spent the past 14 years attending Mass and holy celebrations with Jason and his family. Last fall I decided to convert. This Easter I will be baptized into the Catholic Christian church. As I've been attending Rite of Christian Initiation of Adults (RCIA) classes, I've been thinking about what happens to us when we die. Of course, I want to spend my eternal life in heaven with my family and friends, no matter their Christian religion. I want to be in the presence of Darya's spirit again, eat hard butterscotch candy with my grandpa, and hang out with my kids and my sisters. If we get to kiss in heaven, I want to kiss Jason each heavenly morning. So however we need to live our lives on earth to get to heaven, let's be there together.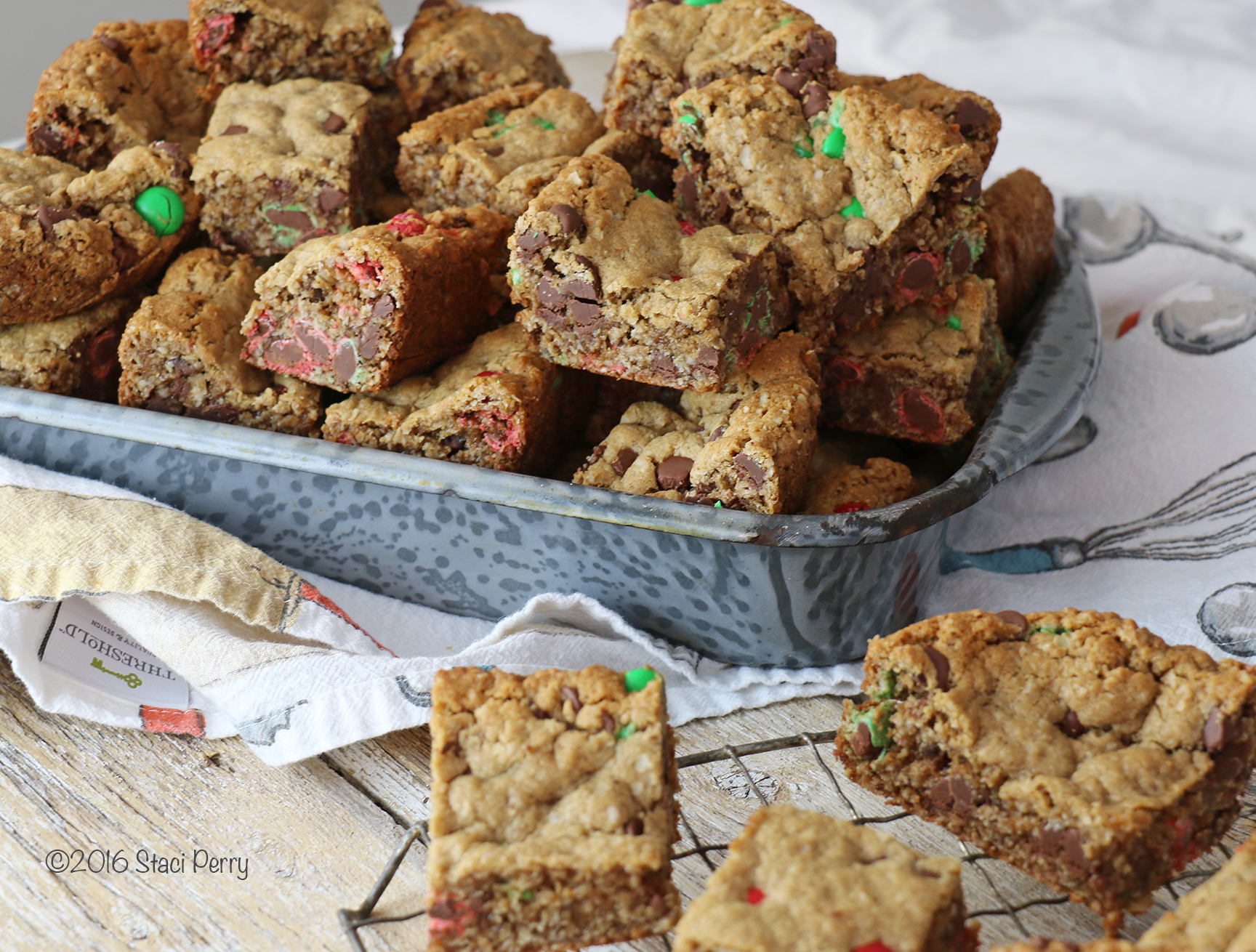 What does that have to do with a big batch of monster cookie bars? It was my turn for treat night at RCIA the week of Darya's birthday. People loved these, especially Father Andrew. I gave him an extra one to take home. It was a compliment that people came back for seconds.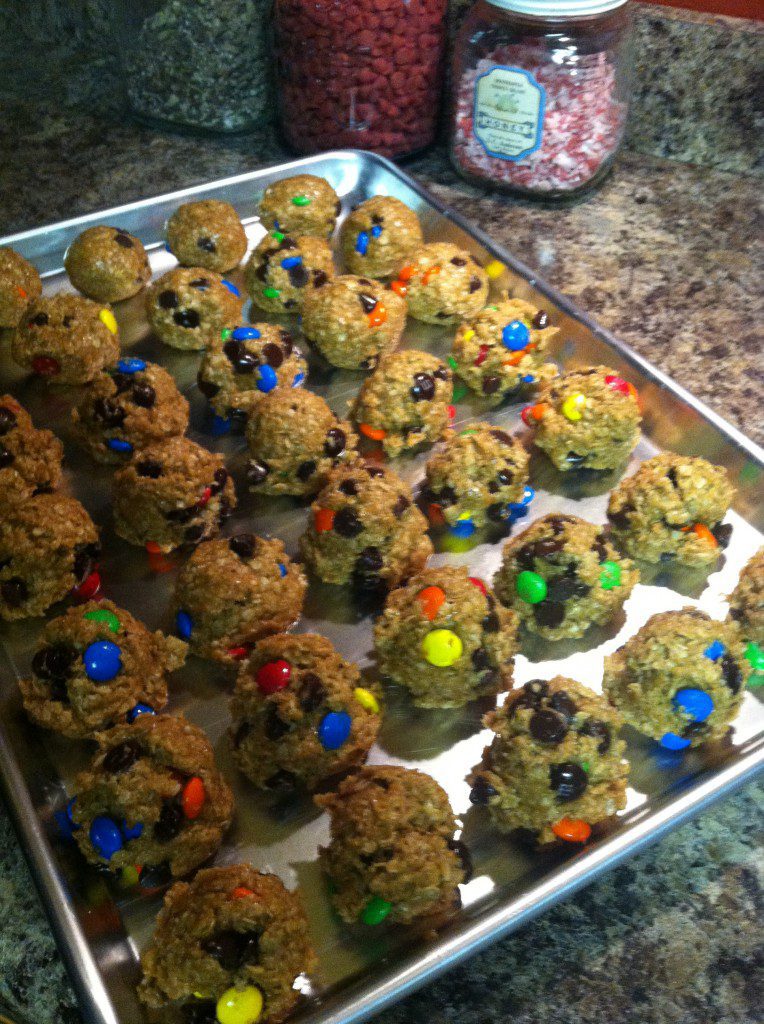 Read about how I got this recipe and how I freeze cookie dough balls in Your IT guy knows how to make monster cookies and bars. I like to use my Nordic Ware half sheet baking pans.
Whatever you do, never add raisins. Farmers market monster cookie fail.
Sweet wishes,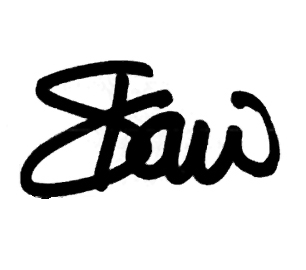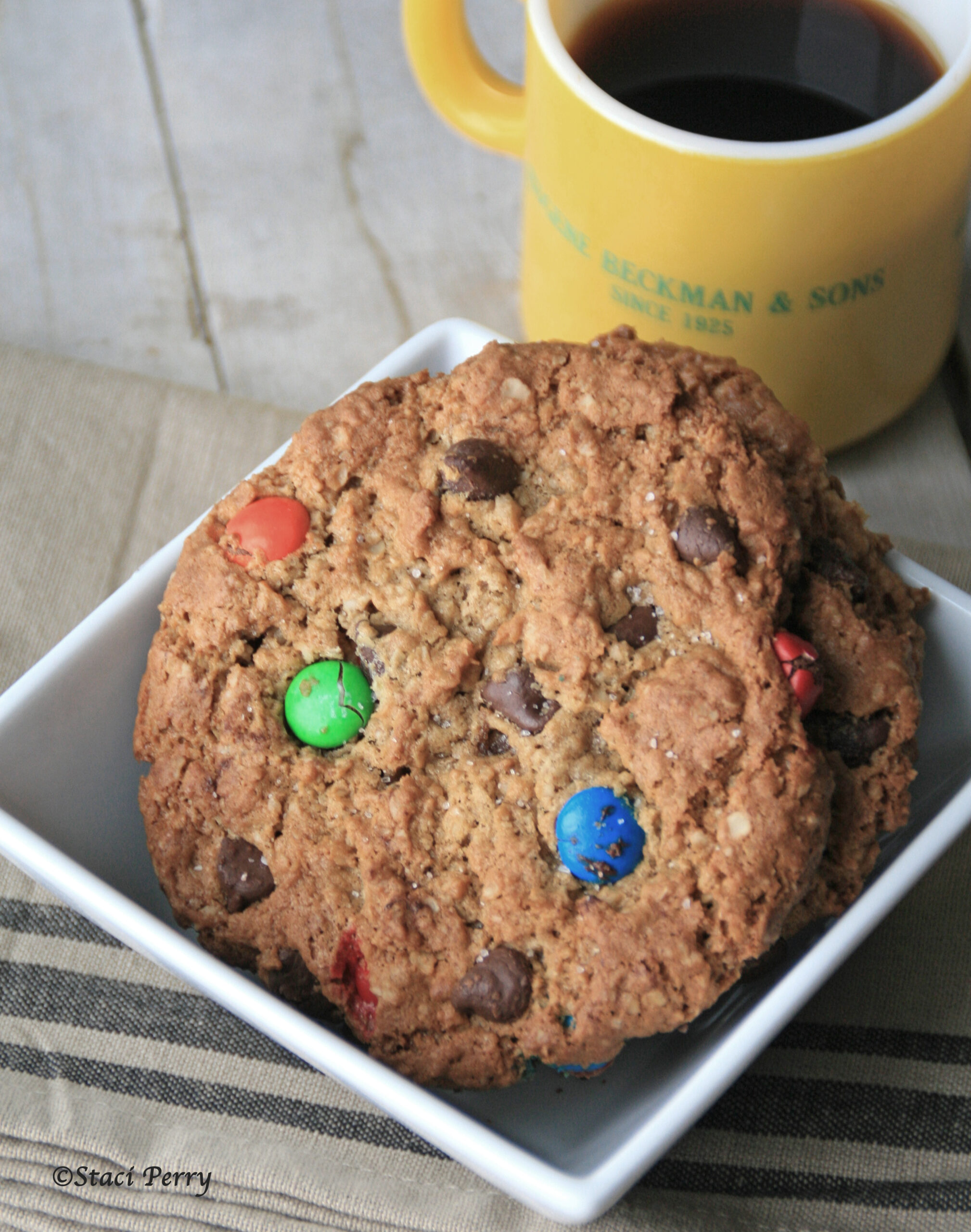 Email this recipe
Monster Cookies
This recipe makes a massive batch of cookies or bars so it's a go-to for large crowds like parties, picnics and your kids' sports teams. Or, freeze half of it in dough balls for cookie emergencies. If you make large cookies, you might get 6 dozen.
Ingredients
16

tablespoons

unsalted butter

,

2 sticks, softened

2½

cups

creamy peanut butter

2

cups

sugar

2

cups

brown sugar

4

teaspoons

baking soda

6

eggs

,

large

1

tablespoon

light corn syrup

1

tablespoon

pure vanilla extract

9

cups

quick-cooking oats

2½

cups

semisweet chocolate chips

2¼

cups

plain M&Ms candies
Instructions
Heat oven to 350°F. Prepare cookie sheets with parchment paper.

In a large mixing bowl with an electric mixer, cream softened butter and peanut butter together.

Add white sugar and brown sugar, beating until well combined. Add baking soda.

Pour in the corn syrup and vanilla. Continue mixing until everything is incorporated.

At this point, you should be able to add at least a few cups of the oats and still use your mixer. But once the dough gets too heavy, stop using the mixer and continue adding oats stirring the batter with a wooden spoon. Use your sexy arm muscles.

Stir in the M&M's and chocolate chips.

If you are making bars, spread half of the dough into a 13×9-inch pan. Bake at 350°F for 20-25 minutes or until nice and golden brown. If you take the pan out before they turn golden brown, the middle will not be done.

For cookies, baking time depends on how large you make them. Place on cookie sheet. Using the back of a spoon, gently push down the dough a little bit so that they spread out instead of baking in one mound. Bake at 350° for 12-16 minutes, or until golden brown.
Notes
If you want to use all your cookie dough at once, you can make one 13×9 pan of bars (baking time takes about 20-25 minutes) and at least two dozen large cookies (baking time takes about 12-16 minutes).
Or, you can make two 13×9 pans of bars.
Or, if you only want cookies, you can make at least six dozen large cookies or even a few more dozen if you make them smaller.
If you make really large cookies, you might get 6 dozen instead of 12 dozen cookies. 
Nutrition
Calories:
108
kcal
Carbohydrates:
12
g
Protein:
2
g
Fat:
6
g
Saturated Fat:
3
g
Polyunsaturated Fat:
1
g
Monounsaturated Fat:
2
g
Trans Fat:
0.1
g
Cholesterol:
11
mg
Sodium:
63
mg
Potassium:
59
mg
Fiber:
1
g
Sugar:
10
g
Vitamin A:
121
IU
Vitamin C:
0.02
mg
Calcium:
24
mg
Iron:
1
mg
All text and images © Staci Mergenthal • Random Sweets