How to Make a Chocolate Chip Banana Bread Sinkhole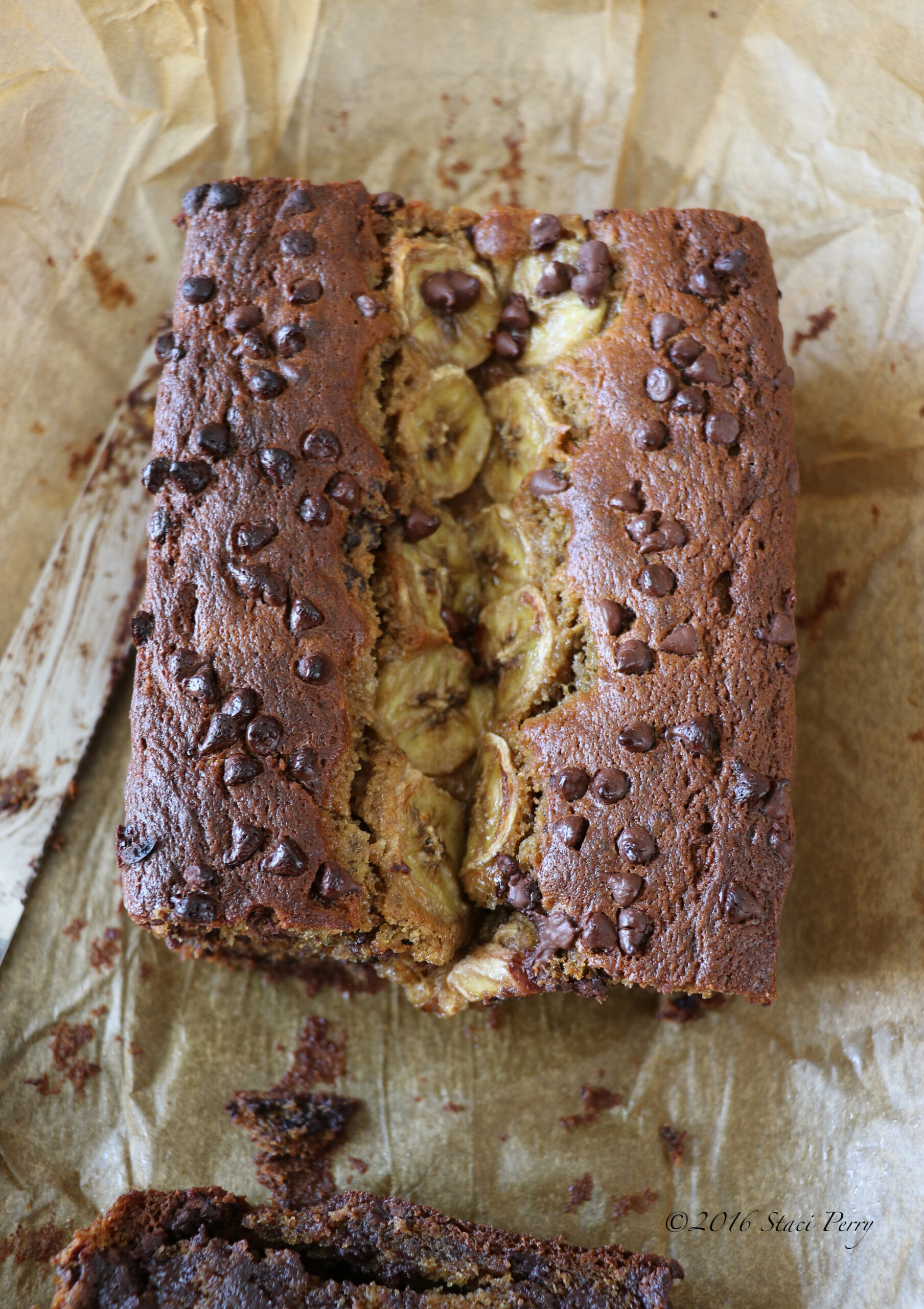 Baking isn't a sure thing. I've heard it's a science but since I'm not an exact measurer and English was my best subject, my talents lie more in unpretentious, candid culinary storytelling and sharing goods from my kitchen when they turn out to be delicious.
Enter banana bread. Other than the rare few who don't like anything baked with brown bananas, people will generally accept the offering of a fat slice of tender chocolate chip banana bread.
If you're on the baking end, banana bread recipes are typically easy-going and tolerant of even the most novice bakers. But somehow I found a way to bake a deep, doughy sinkhole in my most recent loaf. The problem wasn't the recipe.
I tried to be too fancy by placing thin slices of bananas down the center of the loaf before sliding it into the oven. Why? Because one of my favorite muffins, banana chocolate chip, from Kowalski's Markets has a few crunchy bananas baked on top and I wanted it to be like that. But I think the mushy rows of bananas on top wouldn't really bake—I even turned the broiler on at the end! I finally had to take the bread out of the oven because the top was getting too brown.
I think I tried doing this once with banana chips but I can't remember how it turned out. Maybe I need to wait until the bread is half or three-quarters baked and then toss banana chips on top. Or perhaps a baker from Kowalski's Markets will tell me their secret.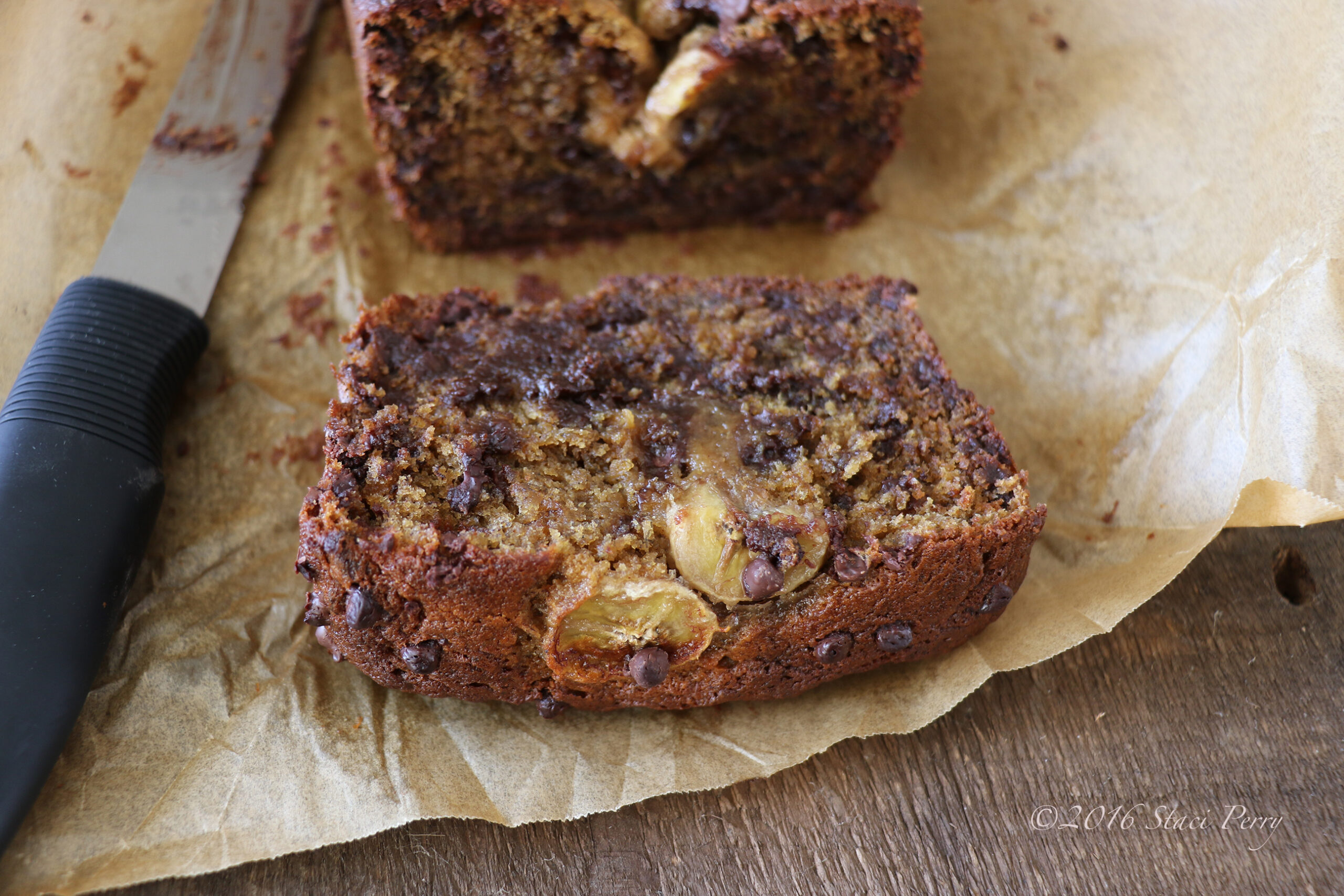 To top off my fiasco, I was planning to share the bread with my sisters that day so I needed it to cool down quickly. After the bread cooled for an hour or so, I stuck it in the fridge and next thing I know, there was a cavernous sinkhole down the center. The upside of this story is that this recipe is a keeper (if you don't add mushy banana slices to the top). It is magnificently tender and chocolatey.
I only slightly adapted the recipe from one of my go-to recipe and entertaining blogs Reluctant Entertainer. My additions to Sandy's Sour Cream Banana Bread include a cup of mini semi-sweet chocolate chips, 1 teaspoon of cinnamon, 1/2 teaspoon of cardamom, and using white and brown sugar.
Sweet wishes,