Save the Recipe, Chocolate Cake with Pumpkin Spice Buttercream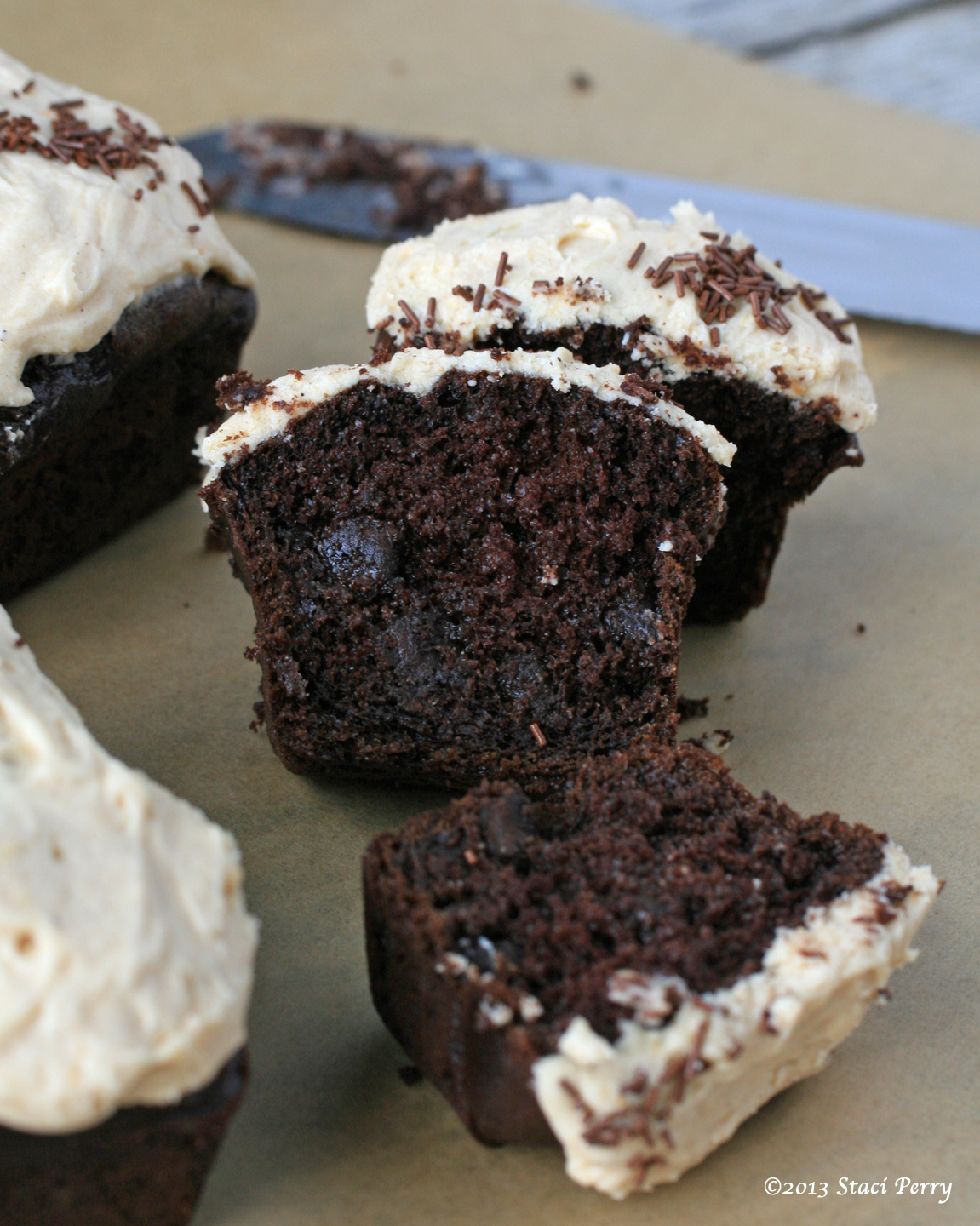 Remember that double chocolate pumpkin cake you made a few years ago? The one with pumpkin buttercream frosting so good you ate the bottom first just to save the best for last?
This time, do yourself a favor and save the recipe in your online recipe box, email it to yourself, or better yet print it and tape it inside your cupboard door. Because you WILL be looking for it again. Double chocolate pumpkin cake with pumpkin spice buttercream from Picky Palate.
want more?
Pumpkin Chocolate Recipes
In addition to the cinnamon, I added a few scrapes of fresh nutmeg and 1/4 teaspoon of pumpkin pie spice to the buttercream frosting. As stated in the recipe, you can make two 9×5 cake loaves, 24 cupcakes, or two 9-inch round cakes. I made eight mini loaves and two medium cake loaves. There's plenty of frosting so smear it on thick like a redhead with a bottle of sunscreen.
Sweet wishes,