Successful Baking with Room Temperature Eggs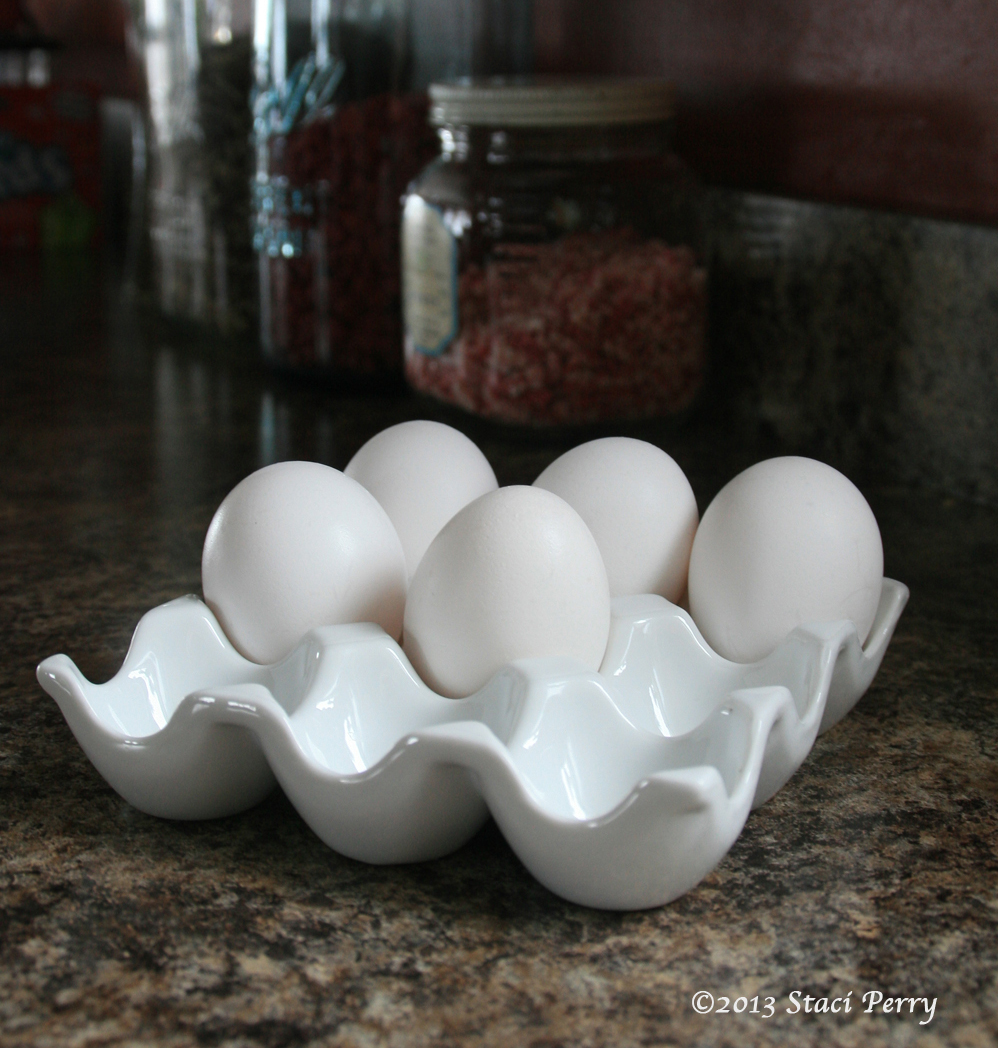 This Christmas, I gave each of my sisters a ceramic egg crate like this one from Crate&Barrel. I use mine (pictured below) to keep eggs from rolling onto the floor when I'm bringing them to room temperature for baking.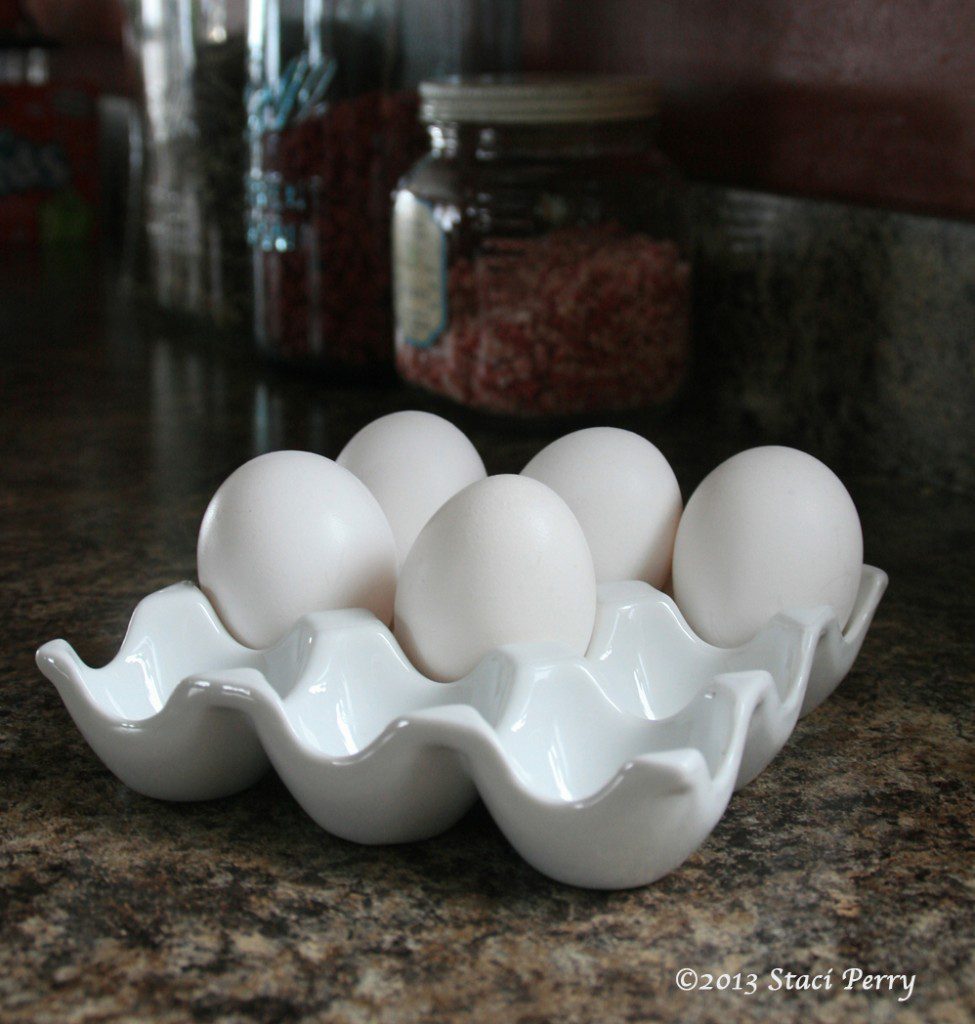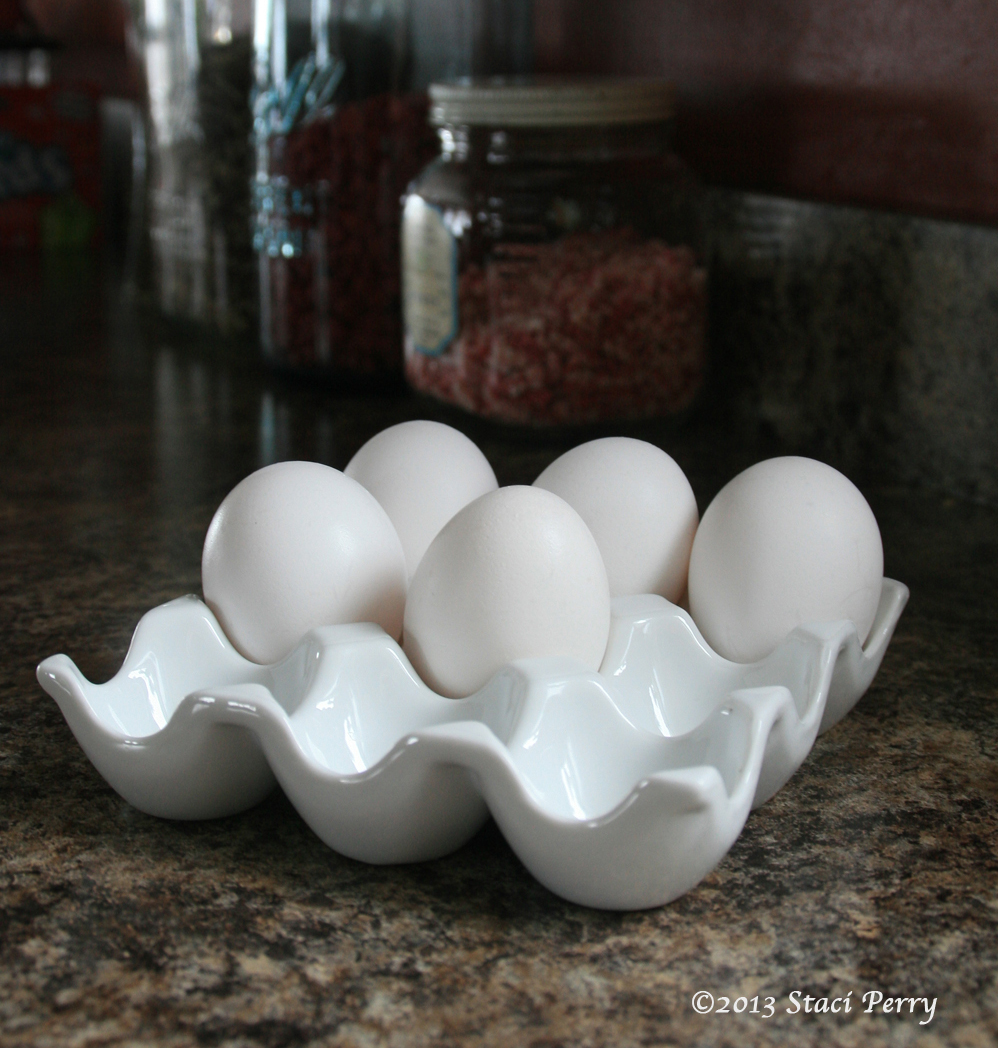 This brought up the topic that a few people in my family didn't know — using room temperature eggs in most recipes lends itself to successful baked goods, especially those that contain high fat content (which is mostly the kind I bake) and recipes that require whipping egg whites. The simplest scientific explanation I found is on the American Egg Board's website. Read it here.
Bringing eggs to room temperature only requires 20-30 minutes of sitting out. You do not want to beat cheesecake batter with cold eggs. They'll curdle the cream cheese faster than a mass exit on the last day of school. And there is nothing you can do to smooth it out again. (Which is why you also want your cream cheese at room temperature when you mix cheesecake batter.)
Using room temperature eggs doesn't seem to affect cookies or traditional cakes, but everything blends nicer if eggs sit out for 15 minutes or so before baking. For recipes that call for cold eggs, you still want to use eggs straight from the refrigerator.
Use room temperature eggs to bake Reese's Salted Cheesecake, Key Lime Blackberry cheesecake, and the ever popular Chocolate Explosion Cheesecake.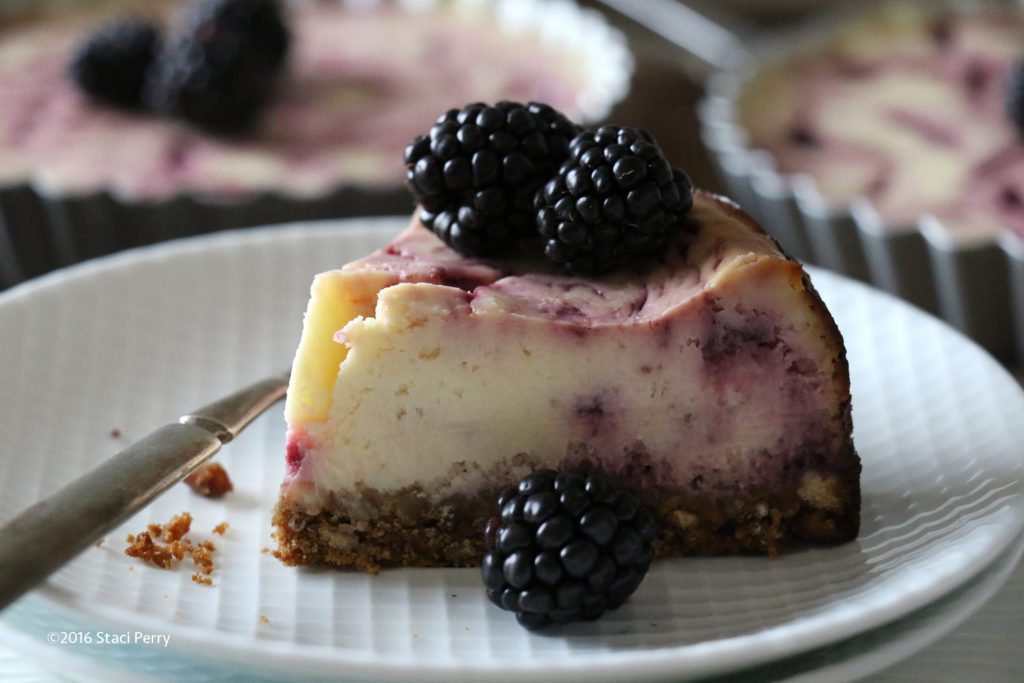 Sweet wishes,